Discover Two Centuries of Australian Writing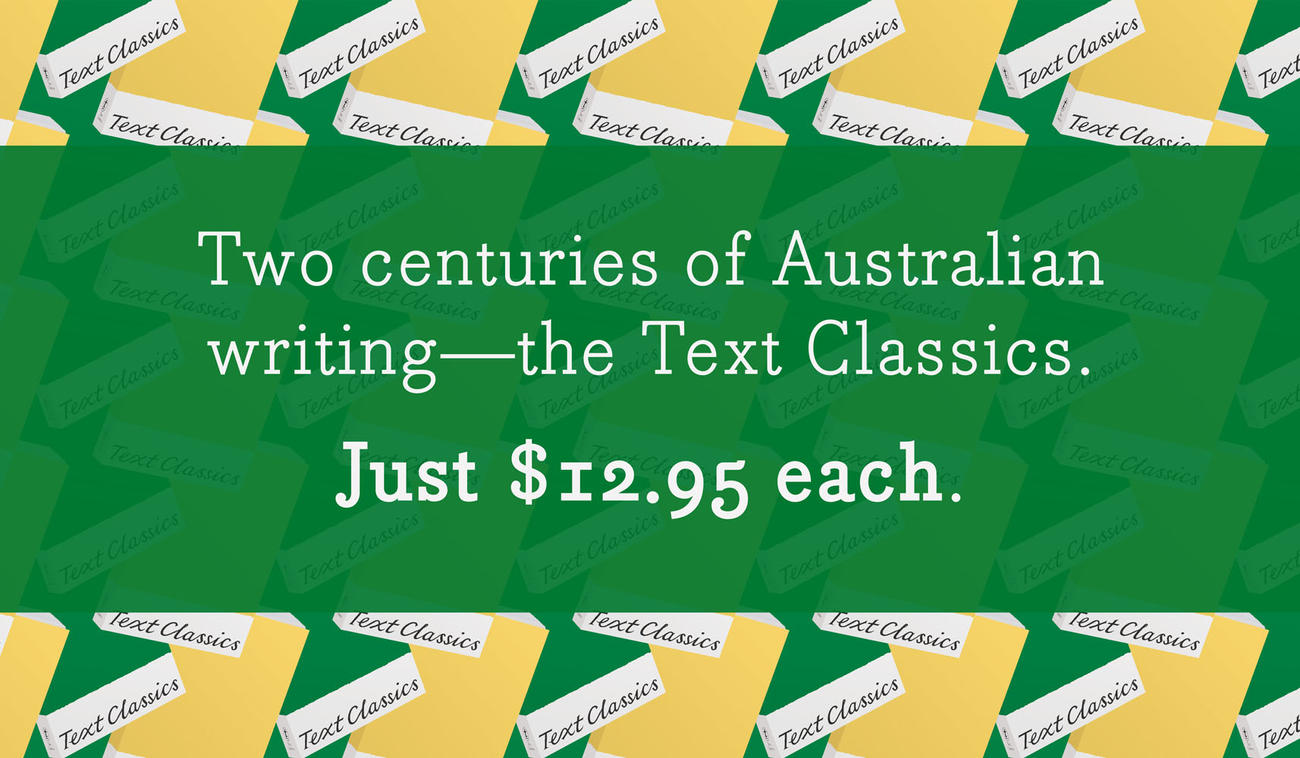 'The Text Classics series is designed to unearth some of the lost marvels of our literature, and to allow readers to rediscover wonderful books they have never forgotten. These books are milestones in the Australian experience. We have chosen them in the conviction that they still have much to say to us, undiminished in their power to delight, challenge and surprise us.'
— Michael Heyward, Text Publisher
Discover more than two centuries of Australian writing, in more than ninety books—including fiction, biography, history, crime, humour, romance, and books for kids and teens.
Read Watkin Tench's elegant and clear-eyed account of the experiences of the First Fleet in 1788 or Ned Kelly's impassioned defence in The Jerilderie Letter. Share the terror of John Grant's descent into hallucinatory nightmare in Wake in Fright or laugh out loud at Afferbeck Lauder's Aussie lingo in Strine. From the diaries of explorers to Australian experiences at war, from life on the land to life in the suburbs, from those who arrived, seeing this place with fresh eyes, to those who left it behind in search of new horizons, from exploring our darkest emotions to our lightest moments, every Text Classic will take you somewhere new. Some will even take you to New Zealand!
If you're not sure where to start, take a look at the top ten, read Alice's favourites, or delve into the other categories we've created below and connect with this incredible selection of Australian and New Zealand writing.
Download a full list of all available Classics here—it's still growing! Or browse the catalogue at texclassics.com.au.
And don't forget you can purchase any 5 for $50—and have them delivered for free in Australia—anytime from our website. 
FRIENDS OF THE CHILLER
SUBSCRIBE TO TEXT'S NEWSLETTER