*** COVID-19 UPDATE ***
Dear Text readers,
As we're sure you're aware, the entire world is having to adapt to the spread of the COVID-19 virus, and Text is no different. So that we can continue to find works that make a difference in people's lives, we are now digitising our submissions process.
Please read the below guidelines and send submissions to submissions@textpublishing.com.au
Please note that while we will make every effort to ensure that business as usual goes on, there will inevitably be some areas in which delays may occur. Until the pandemic risk recedes there may be longer-than-usual response times for unsolicited manuscripts.
Thank you for your patience and understanding during these extraordinary times.
*** COVID-19 UPDATE ***
Some notes on submitting manuscripts:
Text is broadly interested in publishing fiction and non-fiction, including upper primary and young adult. Please note that 

we are not accepting poetry, play scripts or picture books

 at present.

Please submit only one manuscript at a time.

Please send a cover letter, a 1-page synopsis and your first 3 chapters. If we want to see more we will contact you.
Please submit all materials in a single Word document (.doc or .docx) or PDF. We prefer 1.5 or double line spacing, and a simple, clear font. Other file types will not be accepted. Please send the file to submissions@textpublishing.com.au

Make sure your manuscript has your 

full contact details

, including email address, so we can reach you easily if we need to.

Due to the large number of manuscripts we receive and consider we are unable to provide individual editorial advice.

It takes approximately three months for submissions to be assessed, and it may be longer depending on the volume of submissions. No acknowledgement of receipt will be sent. You will be advised via email when your submission has been assessed.

Please note: when we receive your manuscript, you will be automatically added to our newsletter subscriber list. If you don't wish to be a subscriber, please state that clearly on your submission.
 Thank you. We look forward to reading your work.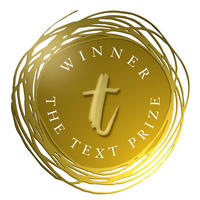 Also check out the Text Prize for Young Adults and Children's Writing for the opportunity to win a publishing contract with Text.