Send manuscript submissions to:
Manuscript Submissions
Text Publishing
Swann House
22 William St
Melbourne VIC 3000
Australia
Some notes on submitting manuscripts:
Text is broadly interested in publishing fiction and non-fiction, including upper primary and young adult. Please note that 

we are not accepting poetry or play scripts

 at present

Please send manuscripts 

hard copy

 (rather than electronically or on disk), double-sided, and double-spaced. And don't forget to number the pages

Send 

the first 3 chapters

 and a brief (1-page) synopsis. If we want to see more we will contact you once we have read the sample

Make sure your manuscript has your 

full contact details

, including email address, so we can reach you easily if we need to

Do not send original material as it will not be held for collection or be returned

Due to the large number of manuscripts we receive and consider we are unable to provide individual editorial advice

It takes approximately three months for submissions to be assessed, and it may be longer depending on the volume of submissions. No acknowledgement of receipt will be sent. You will be advised via email when your submission has been assessed

Please note: when we receive your manuscript, you will be automatically added to our newsletter subscriber list. If you don't wish to be a subscriber, please state that clearly on your submission  
 Thank you. We look forward to reading your work.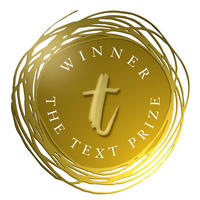 Also check out the Text Prize for Young Adults and Children's Writing for the opportunity to win a publishing contract with Text.