The Boundless Indigenous Writer's Mentorship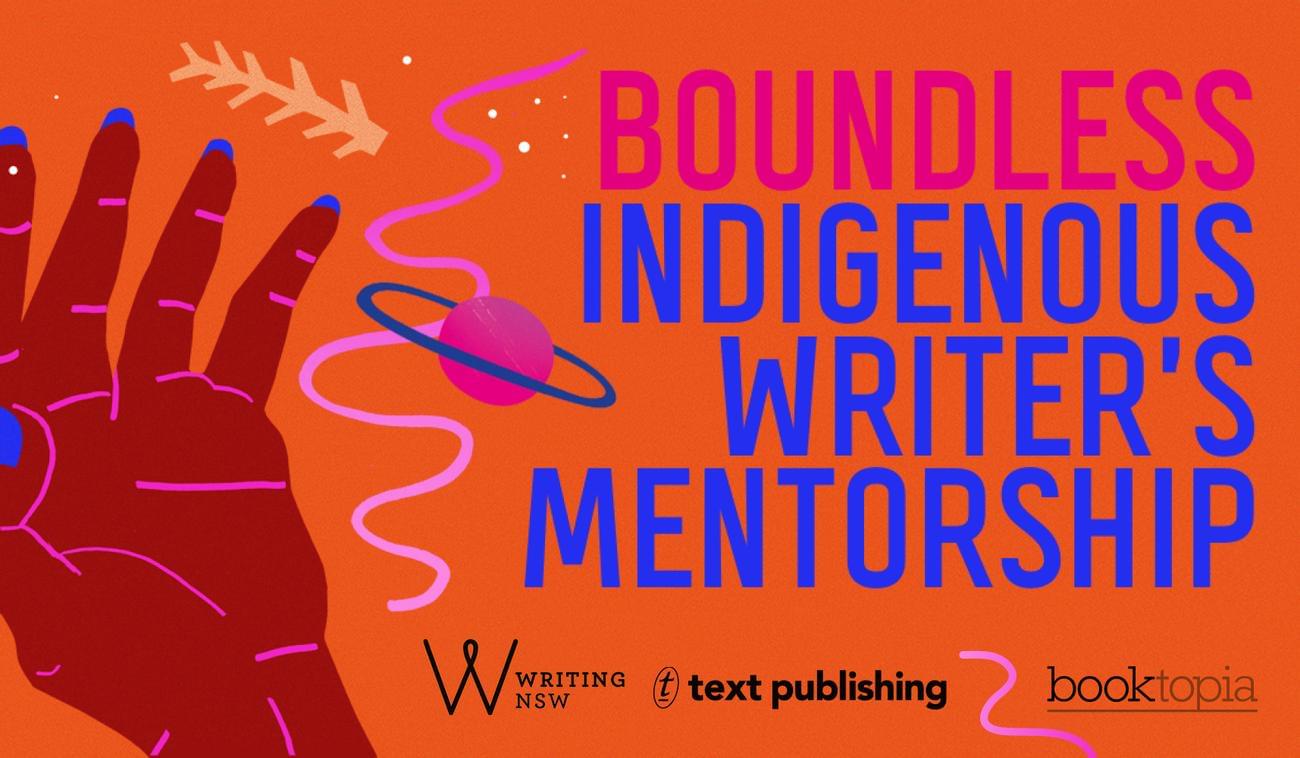 The Boundless Indigenous Writer's Mentorship is a joint initiative between Text Publishing and Writing NSW. It is awarded to an unpublished Indigenous writer who has made substantial progress on a fiction or non-fiction writing project. The purpose of the program is to discover and nurture a powerful new Indigenous voice in Australian literature and to support the writer as they develop their manuscript and seek publication. 
The Boundless Indigenous Writer's Mentorship is open for applications until 23 November 2020. Details on how to apply can be found here. 
The recipient of the year-long mentorship will be paired with a senior Indigenous writer working in the same genre, who will provide feedback on their manuscript and professional advice. They will also receive professional development from Text Publishing and Writing NSW. 
The 2020 mentorship, judged by multi-award-winning Wiradjuri author Tara June Winch, alongside representatives from Text Publishing and Writing NSW, was won by John Morrisey for his story collection, The Dig. You can read about his winning manuscript and the extremely strong shortlist here and listen to his interview with David Astle on ABC Melbourne Evenings here (from 1:35:00).
The opportunity to work with a master is not only significant for the emerging writer, but also for the mentoring author. The process they undergo is as old and sacred as our culture, the handing-down of the skills and tools needed to one day be passed down again and again. Being able to teach and to learn in such a close and guided fellowship is a once-in-a-career moment.
— Tara June Winch
A Melbourne writer of Kalkadoon descent, Morrisey will be mentored by two-time Miles Franklin Literary Award-winner Kim Scott.
'Receiving the Boundless Mentorship has invigorated my writing practice. I look forward to benefiting from the support and encouragement of an Aboriginal mentor. I hope to end the mentorship as a more mature, confident, and skilled writer.'
— John Morrissey

The Boundless Mentorship was launched in 2018 and was welcomed by the Indigenous writing community. Submissions were received from all over the country.
Mentorships are an important link in First Nations writing. Either through informal or formal structures, writers gain skills and knowledge of their craft but also of the industry. For First Nations writers, mentoring by their peers can bring literary knowledge but also a cultural perspective in keeping our stories strong without losing the essence of the story.
— Cathy Craigie, founding Director of the First Nations Australia Writers Network
Allanah Hunt was the winner of the inaugural Boundless Indigenous Writer's Mentorship for her submission Forever and Ever. She was mentored by author Tara June Winch. You can read more about Allanah's winning submission and the 2019 shortlist here.
The Boundless Indigenous Writer's Mentorship is an outcome of Boundless – the festival of Indigenous and culturally diverse writers.  
For more information, including the opening date for submissions for the 2021 mentorship, please stay connected to Text and Writing NSW's socials. All enquiries about the mentorship should be directed to Writing NSW.