Indigenous Writer's Mentorship Winner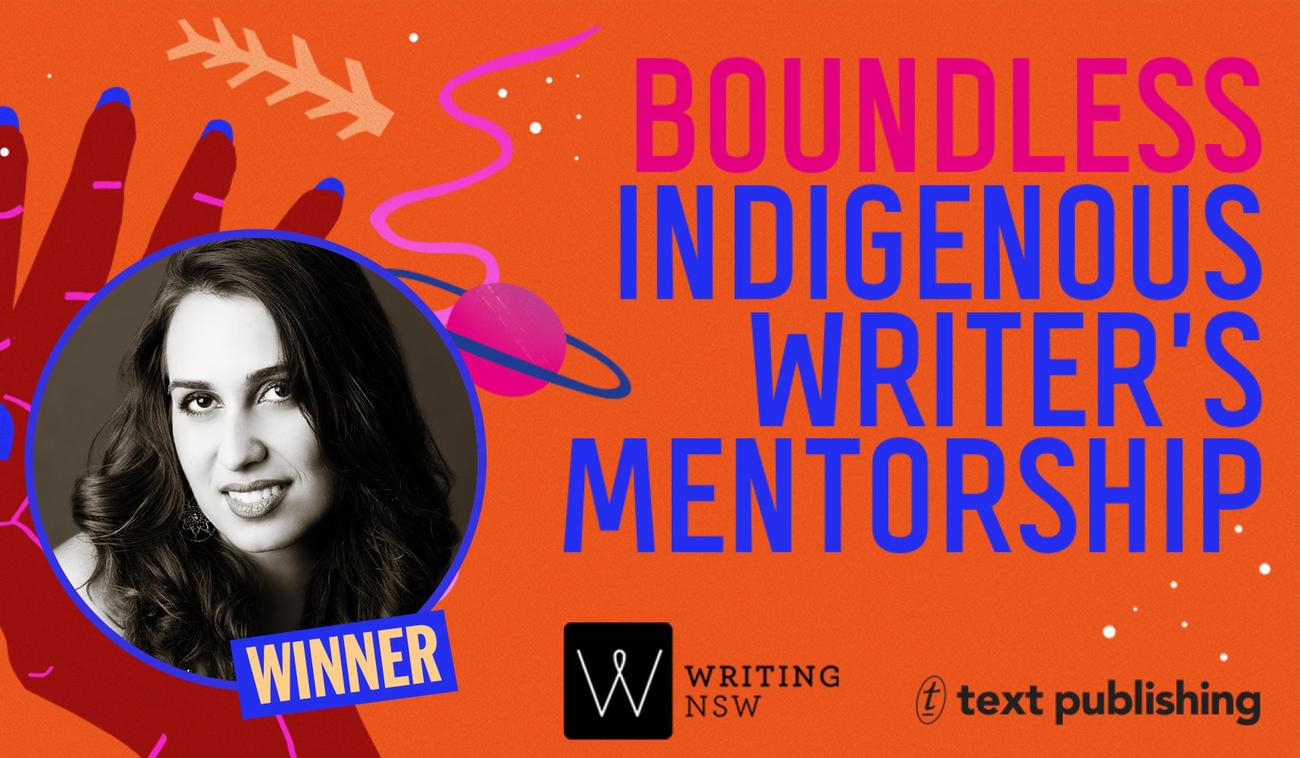 Writing NSW and Text Publishing are delighted to announce the winner of the inaugural Boundless Indigenous Writer's Mentorship: Allanah Hunt.
Allanah Hunt has been awarded the inaugural Boundless mentorship for her submission Forever and Ever, the story of a young woman reckoning with her unplanned pregnancy and the hidden secrets of her dysfunctional family. Allanah has a strong, wry and humorous voice, and her work was chosen from a competitive shortlist. Allanah says:
I am very excited to have been given this amazing opportunity.
It has been my dream for the longest time to be a professional writer and I am so grateful this mentorship is helping me realise that dream.
The mentorship is awarded to an unpublished Indigenous writer who has made substantial progress on a fiction or non-fiction writing project. The purpose of the program is to support the writer as they develop their manuscript and seek publication. Allanah will embark on a year-long mentorship with Indigenous writer Tara June Winch, who will provide feedback on the work in progress and general advice on writing and developing a career. Allanah will also receive editorial feedback from Writing NSW and access to Writing NSW's professional development services.
Of Forever and Ever, Tara says:
I was impressed by the lyricism of Allanah's manuscript…
I'm looking forward to being a sounding board [for her] ideas, guiding her through the business of being a writer and helping her shape her voice into a manuscript ready for publication.
At the end of the twelve-month mentorship, both Tara and Allanah will be sponsored to attend Boundless, a festival for diverse writers, to be held in Sydney in 2019. 

The shortlisted writers, all very strong original voices, were: Victor Steffensen (Queensland), with  Fire Country; Alexander Habliay (NSW), with Spellsinger; and Edoardo Crismani (SA), with Finding Billy Brown. Our congratulations to all of them.
Media enquiries:
Jamila Khodja at Text Publishing: jamila.khodja@textpublishing.com.au
Julia Tsalis at Writing NSW: jtsalis@writingnsw.org.au
FRIENDS OF THE CHILLER
SUBSCRIBE TO TEXT'S NEWSLETTER