Upcoming Events
NSW Writers' Centre honours Randolph Stow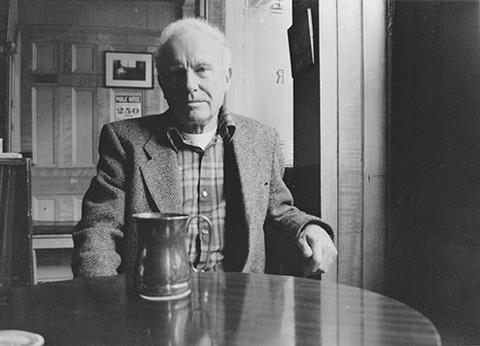 Sometimes we forget about the great when revelling in the new. In its annual Honouring Australian Writers series, the NSW Writers' Centre pays tribute to writers who have made an important contribution to our literary culture.
In 2015 we turn to the West Australian writer Randolph Stow. Perhaps best known for The Merry-Go-Round in the Sea and To The Islands, which won the Miles Franklin Award, Australian Literary Society Gold Medal and the Melbourne Book Fair Award in 1958. He was also awarded the ALS Gold Medal for his poetry in 1957 and won the Patrick White Award in 1979.
A writer fond of silence, known for the metaphysical and existential qualities of his writing but also a master at evoking the Australian landscape, Randolph Stow embodied contradictions. Geordie Williamson, says of him in The Burning Library, 'In him, as in no other non-indigenous writer in our literature, landscape and mindscape are one.'
Honouring: Randolph Stow brings together Gabrielle Carey, author of Moving Among Strangers a memoir about her family's connection to Stow, Suzanne Falkiner whose biography will be released in 2016, Richard Tipping a poet and producer of a documentary on Stow, and West Australian author Alice Nelson (The Last Sky) whose career has been inspired by him.
More information and bookings
David Pearson joins W. H. Chong at MWF 2015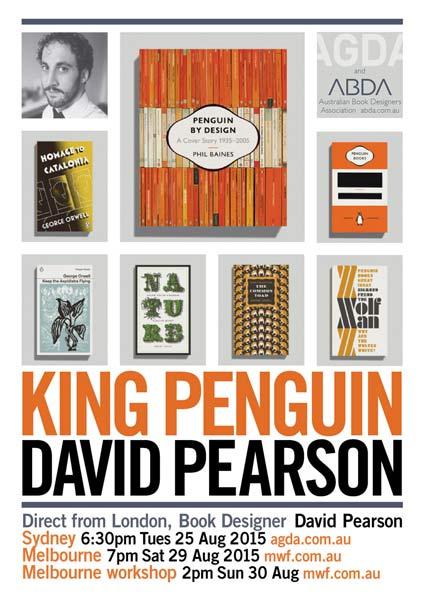 Direct from London, David Pearson, acclaimed book designer for Penguin, will join Text's own celebrated book designer W. H. Chong at this year's Melbourne Writers Festival.
What role does design play in the present—and future—of book publishing? The advent of ebooks has raised the profile (and the stakes) of what a physical book looks and feels like. Pearson takes us on a tour of contemporary design.
Pearson studied at Central St Martins in London before taking a job at Penguin Books as text designer and later, cover designer. Pearson played a key role in the recent re-emergence of Penguin Books through projects such as the multi-million-selling Great Ideas series, Penguin by Design and the Popular Classics series. In 2007 he established his own studio, Type as Image, and one of his many recent projects includes consulting on Wes Anderson's film The Grand Budapest Hotel (2014). Pearson was recently named by Debrett's as one of Britain's 500 Most Influential People.
W. H. Chong has designed many books for Text Publishing, including more than ninety covers for the Text Classics. He is an inductee of the Australian Book Designers Hall of Fame and the Secretary of ABDA (the Australian Book Designers Association). Chong's design for A Girl Is a Half-formed Thing was voted Designers Choice for Best Cover at the ABDA Awards in 2014 and was also selected by the New York Times and Buzzfeed for their Best Book Covers of that year. He writes on art for Daily Review and the Culture Mulcher blog for Crikey.com.
More information and bookings
Ramona Koval at the 2015 Sydney Jewish Writers Festival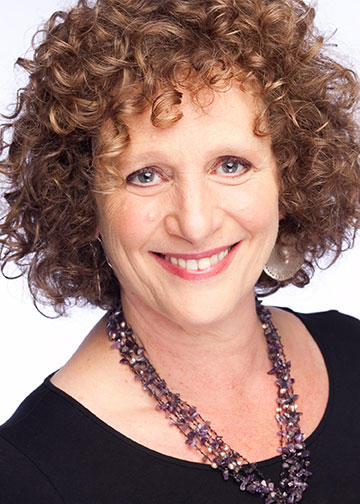 Ramona Koval will be in Sydney at the end of August as a guest of the 2015 Sydney Jewish Writers Festival, where she will join Michaela Kalowksi in conversation at Waverley Library.
Finding My Father: In Conversation with Ramona Koval
Long associated with other people's books and stories as a literary broadcaster, Ramona Koval stunned readers with the publication of her own true story of discovery and family. As a child of Holocaust survivors, she caught snippets of their traumatic tales of destruction and escape, but then, as an adult, began to piece together the story of her true parentage. She talks about her life-changing journey and the books that carried her through.
Ramona Koval is a Melbourne writer, journalist, broadcaster and editor. From 2006 to 2011 she presented Radio National's Book Show, and she has written for Age and the Australian. She is the author of By the Book: A Reader's Guide to Life, and Bloodhound: Searching For My Father.
More information and bookings
Griffith Review in Geelong: New Asia Now
Deakin's University School of Communication and Creative Arts and the School of Humanities and Social Sciences are proud to present a unique panel forum event. Don't miss your opportunity to meet and hear three outstanding writers—Murong Xuecun (China), Joshua Ip (Singapore) and Maggie Tiojakin (Indonesia) are cultural agenda setters at home who explore issues of identity and belonging in the new world that is unfolding.
The Asian century is in full swing, generating unprecedented economic and social power. In coming decades this will profoundly change the world, and the lives of all those living in the world's most populous region. Griffith Review 49: New Asia Now, edited by Professor Julianne Schultz AM FAHA and Jane Camens, showcases outstanding young writers from the countries at the centre of Asia's ongoing transformation. They write about the people and places they know with passion, flair and insight.
More information and bookings
Tim Flannery visits Petersham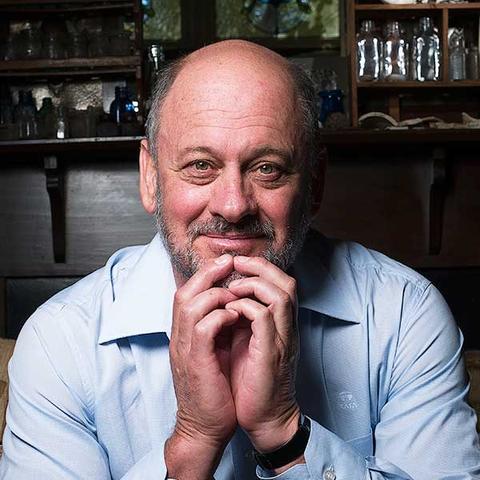 Berkelouw Books invite you to meet Tim Flannery when he introduces his new book Atmosphere of Hope: Searching for Solutions to the Climate Crisis.
Ten years after publishing his internationally bestselling book The Weather Makers, acclaimed scientist and author Tim Flannery argues that Earth's climate system is approaching a crisis. Catastrophe is not inevitable, but time is fast running out.
In the lead up to the United Nations Climate Change Summit to be held in Paris in December, Tim Flannery's new book Atmosphere of Hope provides both a snapshot of the trouble we are in and an up-to-the-minute analysis of some of the new possibilities for mitigating climate change that are emerging now.
Tim Flannery has published over thirty books including the award-winning The Future Eaters, The Weather Makers and Here on Earth and the novel The Mystery of the Venus Island Fetish.
In 2005 he was named Australian Humanist of the Year, and in 2007 Australian of the Year. In 2007 he co-founded and was appointed Chair of the Copenhagen Climate Council. In 2011 he became Australia's Chief Climate Commissioner, and in 2013 he founded the Australian Climate Council which he heads.
More information and bookings
Kate Grenville visits Eumundi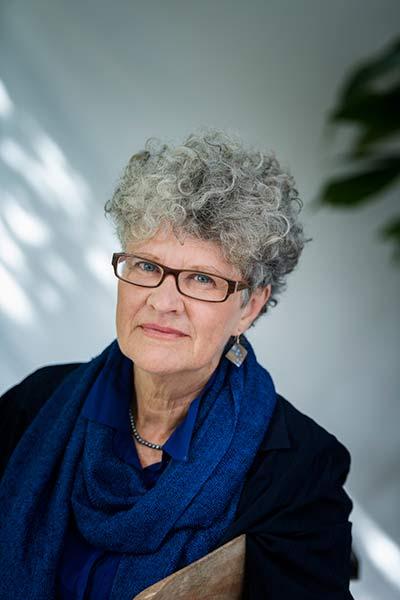 Acclaimed author Kate Grenville and archaeologist Judy Powell will be in conversation with Melanie Myers at the Eumundi School of Arts, discussing her book One Life: My Mother's Story.
When Kate Grenville's mother died she left behind many fragments of memoir. These were the starting point for One Life, the story of a woman whose life spanned a century of tumult and change. In many ways Nance's story echoes that of many mothers and grandmothers, for whom the spectacular shifts of the twentieth century offered a path to new freedoms and choices. 
Kate Grenville is one of Australia's most celebrated writers. Her bestselling novels, which have won many awards and have been published around the world, include The Secret River (shortlisted for the Man Booker Prize), Lilian's Story, The Idea of Perfection, The Lieutenant and Sarah Thornhill. Her non-fiction includes the family history that informed The Secret River, Searching for The Secret River, and her recent book, One Life: My Mother's Story.
This is a Sunshine Hinterland Writers Centre event.
More information and bookings
Clare O'Neil and Tim Watts in Yarraville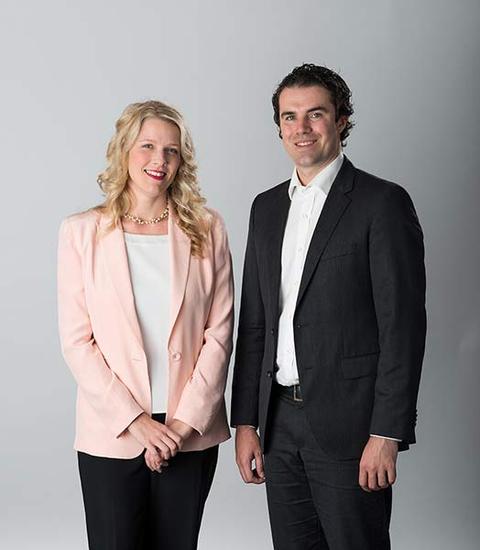 Clare O'Neil and Tim Watts will join Nicola Roxon in conversation at Yarraville's Sun Bookshop to discuss their new book Two Futures: Australia at a Critical Moment.
In this agenda-setting book, two young parliamentarians take the long view. They identify the dramatic changes looming on the horizon and outline creative ideas for tackling them. Fact-driven and progressive, optimistic and impassioned, Two Futures begins the debate about the decades ahead that we need to have. 
What will Australia be like in 2040? Will society be more unequal, the fair go long gone? What will drive economic growth? Will our democracy become ever more fractious, or can we revitalise it? And how should we respond to the Digital Revolution, climate change and regional instability?
These questions are central to Australia's future—and they're urgent.
Clare O'Neil is the federal Labor member for the seat of Hotham, in Melbourne's south-east. She was Australia's youngest female mayor and has been a management consultant with McKinsey & Company. She studied public policy as a Fulbright Scholar at Harvard's Kennedy School.
Tim Watts is the federal Labor member for the seat of Gellibrand, in Melbourne's west. Prior to entering parliament he was a senior manager at Telstra. He has been a lawyer at Mallesons Stephen Jaques and studied at the London School of Economics.
To book, phone Sun Bookshop at +61 3 9689 0661, or email info@sunbookshop.com.
Text at the 2015 Brisbane Writers Festival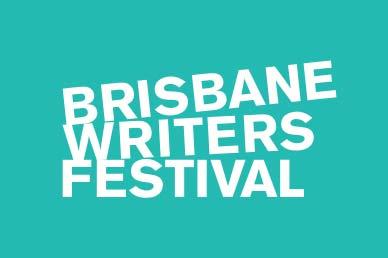 The Brisbane Writers Festival is a big one this year, and it includes a stellar line-up of Text authors:
Anne Buist
Graeme Simsion
David Burton
Jonathan Galassi
Kate Grenville
Kate Holden
Tim Flannery
Kelly Link
Krissy Kneen
Ramona Koval
Trent Jamieson
Eka Kurniawan
Robert Adamson
Julianne Schultz
John Marsden
Peter Rose
First Dog on the Moon
More information and bookings
Adrian Hyland for the Wheeler Centre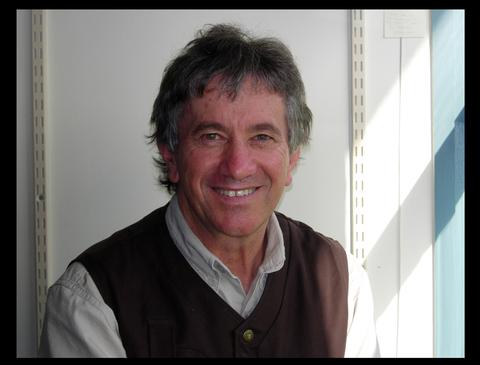 From Indigenous oral traditions, to the paintings of Eugene Von Guerard, to the books of Ethel Turner – the Australian landscape has proved a powerful and enduring presence in our national storytelling. But parts of our vast and diverse landscape are changing. Do the sweeping plains and ragged mountain ranges beloved of Dorothea Mackellar still inspire Australians and inform our sense of nation?
Panellists Alexis Wright, Cate Kennedy and Adrian Hyland have written extensively – and to critical acclaim – about Australia beyond city limits. Between them, through fiction and non-fiction, they've explored the freezing Tasmanian wilderness, the tropical Gulf of Carpentaria and the bushfire-prone communities of regional Victoria.  
We'll ask them how urban sprawl, climate change, Indigenous affairs – even globalisation – affect the way Australian writers view and present the land today. Is the Australian landscape as powerful and evocative a character as ever? And, with such a diverse geography, does it even make sense to regard the land as a single literary subject? 
Adrian Hyland is the award-winning author of Diamond Dove, Gunshot Road and Kinglake-350, which was shortlisted for the Prime Minister's Literary Award for non-fiction in 2012. He lives in St Andrews, north-east of Melbourne, and teaches at La Trobe University.
More information and bookings
Outspoken Maleny: Kate Grenville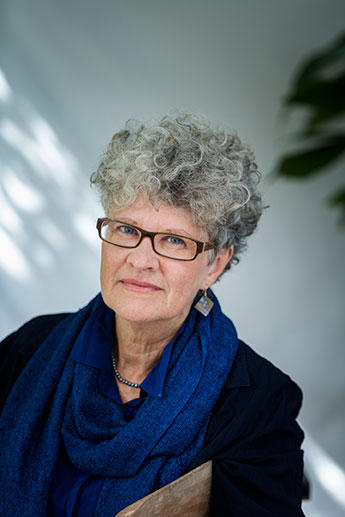 Kate Grenville is one of Australia's most popular and best-known writers. Her novel The Secret River won the Commonwealth Writer's Prize and was short-listed for the Man Booker, the Miles Franklin and the IMPAC Awards. She was, however, already no stranger to international acclaim; her earlier novel, The Idea of Perfection, won The Orange Prize in 2001. Grenville's other novels include Sarah Thornhill, The Lieutenant, Lilian's Story, Dark Places and Joan Makes History.
Kate has recently published a biography entitled One Life: My Mother's Story.
When Kate's mother died she left behind many fragments of memoir. These were the starting point for One Life, the story of a woman whose life spanned a century of tumult and change. In many ways Nance's story echoes that of many mothers and grandmothers, for whom the spectacular shifts of the twentieth century offered a path to new freedoms and choices. In other ways Nance was exceptional. In an era when women were expected to have no ambitions beyond the domestic, she ran successful businesses as a registered pharmacist, laid the bricks for the family home, and discovered her husband's secret life as a revolutionary.
One Life is an act of great imaginative sympathy, a daughter's intimate account of the patterns in her mother's life. It is a deeply moving homage by one of Australia's finest writers.
Tickets will available via Maleny Bookshop. Please call 5494 3666
More information and bookings