Upcoming Events
Mark Henshaw at Dickson Library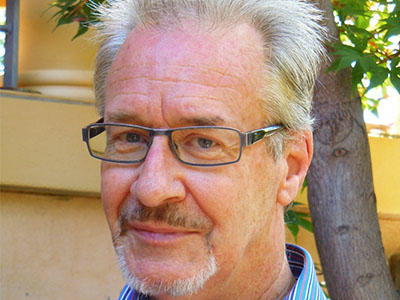 Join Mark Henshaw and hear about his book The Snow Kimono—winner of the 2015 ACT Book of the Year Award. Set in Paris and Japan, The Snow Kimono tells the stories of Inspector Jovert, former Professor of Law Tadashi Omura, and his one-time friend the writer Katsuo Ikeda. All three men have lied to themselves, and to each other. And these lies are about to catch up with them.
More information and bookings
Lucy Sussex is a Guest of the Coburg Historical Society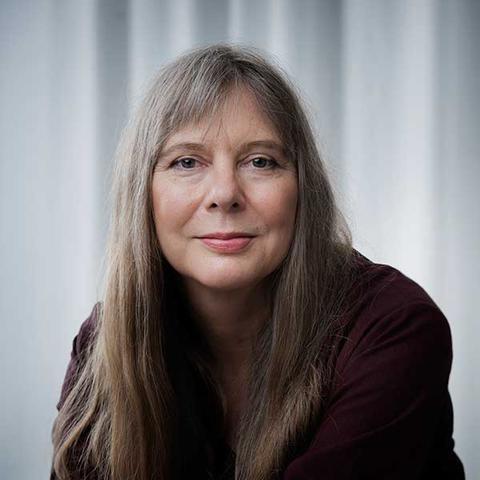 Meet Lucy Sussex, award-winning author of Blockbuster! Fergus Hume and the Mystery of a Hansom Cab
The Mystery of a Hansom Cab pre-dated and became the pattern for the Sherlock Holmes mysteries. It became the fastest selling detective novel of the 1800s, and Australia's first literary blockbuster. Unfortunately author Fergus Hume missed making his fortune on the book as he sold the copyright for a mere fifty pounds. 
Lucy Sussex will discuss her research into Hume, his detective novel and how she turned his fascinating life story into an award-winning book of her own. Presented by the Coburg Historical Society.
More information and bookings
2016 Perth Writers Festival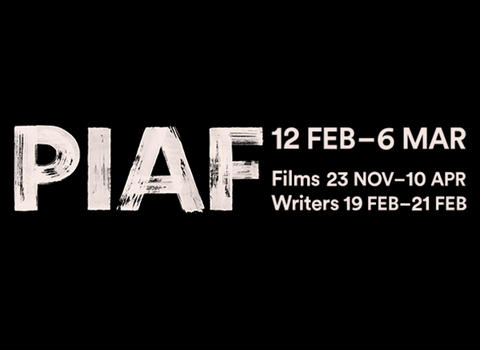 'Bringing together writers, artists, activists and campaigners from around the globe, the 2016 Perth Writers Festival will have you thinking about the world and our place in it.'
Join Text authors Magda Szubanski, David Burton, Garry Disher, Stephen Daisley, A. J. Betts, Clare O'Neil, Peter Rose, Sally Rippin and Michael Cathcart at the 2016 festival.
More information and bookings
Sydney Ideas, Griffith Review: Fixing the System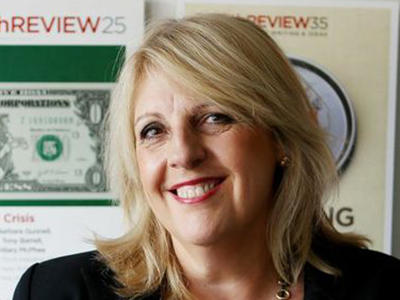 Join a panel discussion co-presented with Griffith Review


With five prime ministers in five years, and shocking truths coming to light daily about our institutions—from unions to schools to detention centres—many fear our system is broken. 

Griffith Review: Fixing the System, edited by Julianne Schultz and Anne Tiernan, brings together writers and analysts to provide fresh insights into how to fix the system and why it matters.

Political analyst Peter van Onselen, former teacher G. J. Stroud, journalist Ann Arnold and academic Tamson Pietsch join Griffith Review editor Julianne Schultz in a spirited discussion at how our institutions—political, social and legal—both support and fail us, and what we can do about it.  



Panellists: 

Julianne Schultz AM FAHA is the founding editor of Griffith Review, the award-winning literary and public affairs quarterly journal.
Peter van Onselen is a professor of politics and foundation chair of journalism at the University of Western Australia. He is also a contributing editor at The Australian newspaper and a presenter at Sky News.
G. J. Stroud was a primary school teacher from 1999 to 2015. Now a freelance writer, her debut novel, Measuring Up, was published by Scribe in 2009. She is now at work on her next novel.
Ann Arnold is a reporter with Radio National's Background Briefing. Some of her recent documentaries investigated offender rehabilitation cuts, sports betting, doctors' mental health, quad bike safety, and the ethics of pig farming. 
Tamson Pietsch is an ARC DECRA fellow in history at the University of Sydney, and author of Empire of Scholars: Universities, Networks and the British Academic World, 1850–1939 (2013).

Copies of Griffith REVIEW 51 Fixing the System (RRP $27.99) will be available for sale at the event.
More information and bookings
Rod Jones at Inverloch Library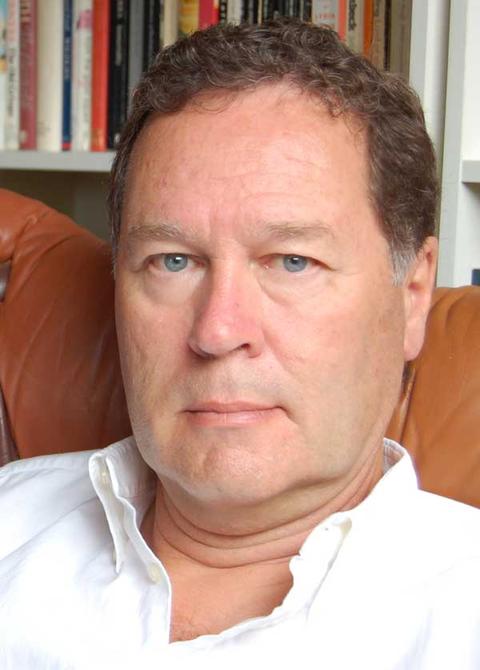 Meet Rod Jones, author of the rich and rewarding novel The Mothers. 
The Mothers interweaves the intimate lives of three generations of Australian women. Beginning in 1917, while the world is at war, Alma and her children are living in a sleep-out at the back of Mrs Lovett's house in working-class Footscray. When Alma falls pregnant, her daughter Molly is born in secret...
A fascinating look at the changes that occurred in women's lives across the last century, The Mothers is also a strongly autobiographical novel that is an ode to Melbourne and its working class history.
Alex Miller described it as 'beautifully written and deeply poignant. One of the most satisfying Australian novels I've read in years'.
More information and bookings
Text at 2016 Adelaide Writers' Week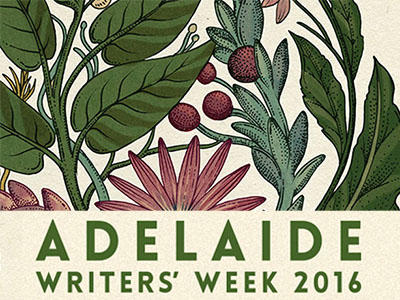 Adelaide Writers' Week features some of contemporary literature's finest writers. Share the excitement of this wonderful festival with Text authors Muriel Barbery, Jesse Ball, Ramona Koval, Lucy Sussex, Kate Grenville, Vikki Wakefield, Gerald Murnane, Magda Szubanski, Bernard Beckett, Sonja Dechian, Stephen Daisley, Brenda Niall, Chris Flynn and Clare Wright.
More information and bookings
Muriel Barbery at the Wheeler Centre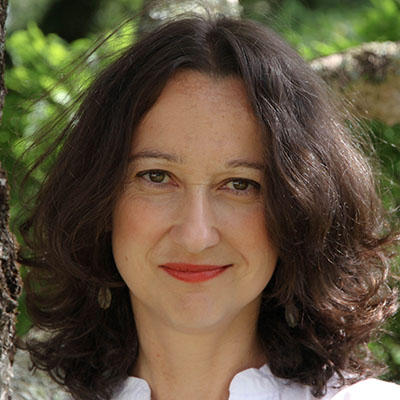 Muriel Barbery's extraordinary The Elegance of the Hedgehog was translated into 40 languages, selling more than six million copies worldwide. Her new book The Life of Elves again explores the links between art, imagination and identity—this time infused with an element of magical realism.
Join this singular voice in French literature for a discussion of philosophy, creativity and literary translation.
More information and bookings
Jesse Ball & Myke Bartlett at The School of Life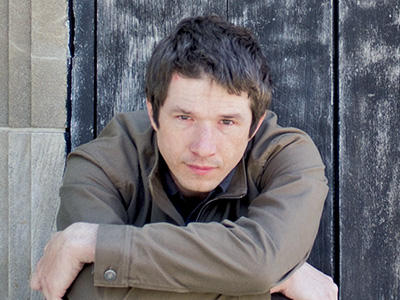 We spend a great deal of time worrying about whether or not we are, should be, or want to conform to society. Daily existence can feel like an ongoing struggle between our individualism and the fact that we are collective creatures, acutely receptive to group dynamics and sensitive to where we fit in–or the ways in which we don't. Yet our picture of conformity, and what 'being normal' means, is—very often—way, way out of line with reality.
Jesse Ball's writing strongly reflects the ongoing struggle of the individual living in a society based on conformity. His work raises provocative questions about our perceptions of reality and our individuality: Would you sacrifice your identity in order to survive? Are we controlled by powers unseen? What is lying? What happens when we age? What is beauty?
This event is a unique opportunity to hear Chicago-based author Jesse Ball talk about his life, work and ideas. Jesse will be joined in conversation by writer, journalist and The School of Life faculty member Myke Bartlett.
More information and bookings
Lunch with Muriel Barbery, Melbourne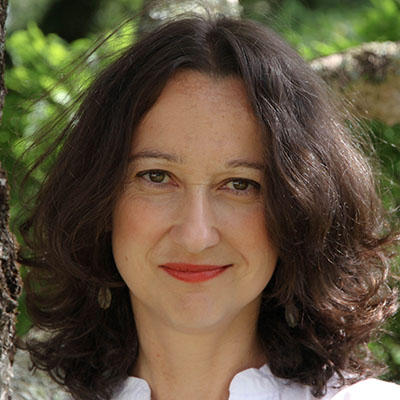 Seven years after the publication of her international bestseller, The Elegance of the Hedgehog, Muriel Barbery returns with an inspiring new novel. With its cast of unforgettable characters, each fighting to preserve the idea of an enhanced life, The Life of Elves is a luminous novel about art, nature, dreams, the power of love, and how imagination can help us build a bridge to a better future.
More information and bookings
Jesse Ball at the Avid Reader Salon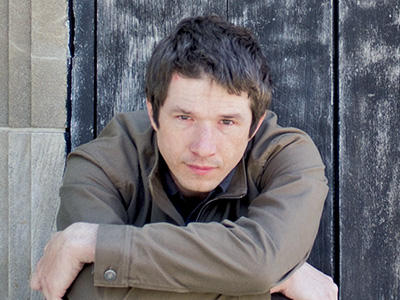 Join Jesse Ball for the Brisbane launch of How to Set a Fire and Why.
 How to Set a Fire and Why is a startling, subversive novel about a teenage girl who has lost everything and will burn anything.
Fourteen-year-old Lucia is a young narrator whose voice will long ring in your ears. She is angry with almost everyone, especially people who tell her what to do. She follows the one rule that makes any sense to her: Don't Do Things You Aren't Proud Of. Orphaned and living with her elderly aunt in poverty in the converted garage of a large mansion, Lucia makes her way through the world with only a book, a Zippo lighter, and a pocket full of stolen licorice. 
The voice of teenaged Lucia is a tour de force: a brilliant, wrenching cry from the heart and mind of a super-smart, funny girl who can't help telling us the truth. 
How to Set a Fire and Why is Jesse Ball's most accessible novel yet.
More information and bookings