THE ANNUAL TEXT PRIZE FOR YOUNG ADULT & CHILDREN'S WRITING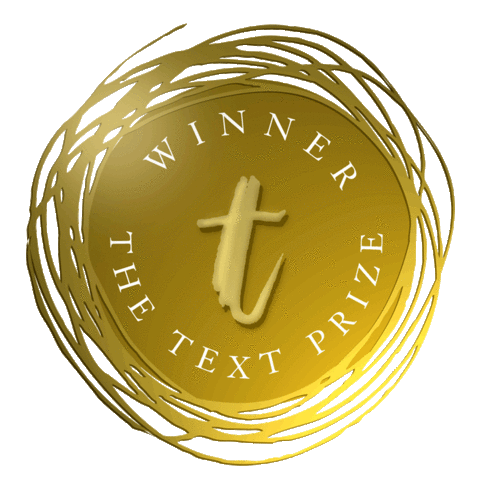 Text is thrilled to announce that Georgina Young is the winner of the 2019 Text Prize for her sharply-observed YA novel, Loner. Georgina receives a publishing contract with Text and a $10,000 advance against royalties.  You can read about Georgina's book and the other four novels that made up the incredibly strong shortlist for the 2019 Text Prize here.  
Our 2018 winner, Nina Kenwood's It Sounded Better in My Head was published in August and has already garnered effusive advance praise from booksellers around the country. 
The 2020 Text Prize will open  Monday 7 January and close Friday 6 February, 2020. The 2020 entry form can be downloaded here.
The $10,000 Text Prize aims to discover incredible new books for young adults and children by Australian and New Zealand writers. 
Awarded annually to the best manuscript written for young readers, the prize has unearthed extraordinary, multi-award-winning books and launched international publishing careers. 
Published and unpublished writers of all ages are eligible to enter with works of fiction or non-fiction.
The winner receives a publishing contract with Text and a $10,000 advance against royalties. 
'The Text Prize is going from strength to strength, as the publisher continues to choose winners that push the boundaries of young adult fiction.' Books+Publishing    
'Quickly building a glowing reputation.' Sydney Morning Herald
'Nobody should be surprised that the Text Prize is producing some of Australia's finest young adult and children's writing.' ALPHAreader
'I think the Text Prize is a great opportunity for any author, regardless of their publishing history. I entered it after being prompted by my third-year creative-writing students (when I was teaching at Curtin University). After raving about how great the prize is and how they should all enter, one of them said, 'If it's so good, why don't you enter it?' And the challenge was on! It was great to have the following year's deadline to work towards.' A. J. Betts, author of  Zac & Mia
Read the full Q&A with Prize alumni and check out the FAQ. 
---