Number 3 chiller
Pitching in Perth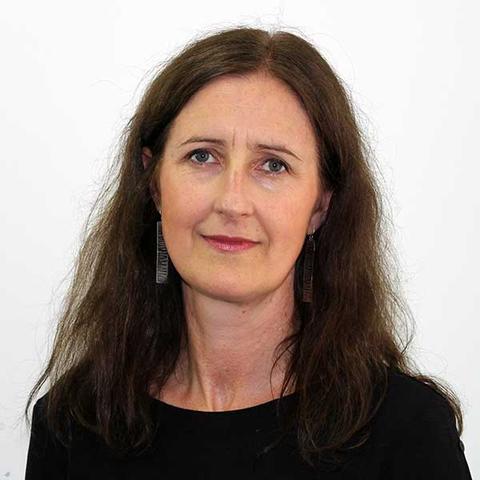 Is there value in a pitch? Jane Pearson, senior editor at Text, reflects on a session at Perth Writers Festival.
A pitching session pits a roomful of writers against a panel of publishers in an exciting battle of words and nerve. Last week, at the Perth Writers Festival, the panel was Terri-Ann White from UWA Publishing, Laurie Steed from Margaret River Press and me. Formidable, to say the least!
 The writers stand up one by one and outline their novel or work of non-fiction to the panel, who then comment on each of the pitches. It generates a mix of anticipation, terror, excitement, intrigue, bravado and, now and again, bafflement. And that was just in me.
 To add to the anticipation and excitement, not everyone in the room had the opportunity to pitch their work: only fifteen, of the eighty or so writers, were drawn out of a hat by our MC for the session Rosemary Sayer. Well, not exactly a hat. The names, written in black texta on strips of butcher's paper, lay tangled at the bottom of a large cardboard box, into which Rosemary all but disappeared each time she retrieved one.
 So the names were read out and the microphone delivered to each pitcher. We heard stories of wartime journeys, adventures in other worlds, explorations of DNA and tales of rescue dogs, accounts of harrowing personal injuries and gruesome shipwrecks, along with sex and romance. There was a fascinating range of work and a vibrant and creative energy in the room.
With a mixture of enthusiasm, questions, advice and occasional awe we responded to the pitches, each of us wondering whether the manuscript behind the pitch might turn out to be our next bestseller.
But what can you really tell from a pitch? Some people are great at standing up and talking, distilling the complexities and nuance of their work into a few punchy sentences that stop you in your tracks. Others struggle to articulate the essence of their work under the pressure of public performance. Though a good pitch might signal potential, there's only thing that can tell you whether a novel or a non-fiction work has that rare quality that makes you want to give yourself over to it and keep turning the pages. And that's the pages themselves: that arrangement of words that brings a character to life, that builds a story, that sweeps you away.
And no pitch, good, bad or otherwise, will tell you whether a manuscript has got that.
To have your manuscript considered by the editors at Text, follow our guidelines here.
David Vann on his new novel, Aquarium
This month sees the release of a new novel by David Vann, whose dark and deeply personal fiction debut, Legend of a Suicide, brought him to international prominence in 2008.  Legend of a Suicide was quickly followed by Caribou Island (2011), Dirt (2012) and Goat Mountain (2013)—all beautifully written, heartwrenching stories of people, families and communities tearing themselves apart.
Aquarium has the same focus on the personal. Young Caitlin lives in poverty with her single mother; her visits to the local aquarium each afternoon, as she waits for her mother to finish work, bring her peace and serenity. While Vann continues to plumb the darkest depths of human behaviour, Caitlin's sweet and strong voice brings a new dimension to his writing.
On his last visit to Australia, David spoke to us briefly about writing Aquarium,  his own childhood fascination with fish and the new emotional territory this story has taken him into.
Praise for David Vann
'One of the most exciting writers at work today.' Australian
'[Vann] is the real thing—a mature, risk-taking and fantastically adept fiction writer who dares go to the darkest places, explore their most appalling corners.'  Observer
'One of the most darkly talented and unsettling writers working today.' Guardian
'Vann is a brave writer, daring to write about and depict things that most other authors would baulk at, but that's what makes him so good—that unflinching eye for the darkness you could potentially find in any of us, given the wrong chain of events.' Independent
'A kind of modern fairy tale...Unlike Vann's other novels, which exist in a closed system of violence and despair, this story offers redemption...Vann's novels are striking, uncompromising portraits of American life; here is another exceptional example.' Kirkus Reviews
'Since electrifying the literary world five years ago with his debut novel, Legend of a Suicide, Vann has racked up an astonishing number of international awards. This lovely, wrenching novel should add to that list.' Starred review, Library Journal
'Elegantly written, emotionally intense...Vann crafts a moving exploration of the boundaries we draw around ourselves to stay safe and unchanged.' Publishers Weekly
Long Reads for a Long Weekend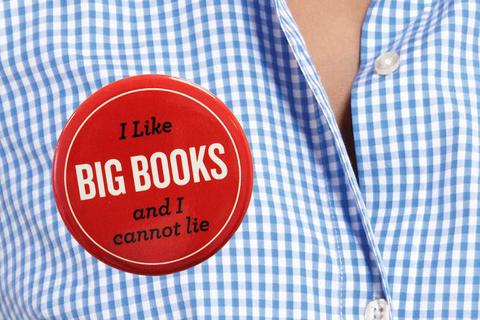 The March long weekend always seems to sneak up when you feel the year is just starting to settle into its routine: summer is over, kids are back at school and the credit card is looking a little weary, then, presto! Up pops another holiday, but this time when you have no plans—no camping, no cycling trips, no visitors. What to do?
Well, given the state of the credit card and the fact that by now everything would be booked out, you're probably a bit weary yourself. What you'd really like to do is stay at home with a big, fat, door-stopper of a book.
We've got the perfect solution for you: check out this great selection of titles—all more than four hundred pages long—guaranteed to absorb and entertain with your choice of crime, horror, romance, drama and more.
From Andrew Davidson's epic romance The Gargoyle (468 pages) to Nicolai Lilin's criminal childhood in Siberian Education (447 pages), from John Ajvide Lindqvist's creepy and suspenseful Harbour (500 pages) to Henry Handel Richardson's Australian classic The Fortunes of Richard Mahony (a whopping 940 pages!), the long weekend is the perfect time to get engrossed in a great big book.
We're not suggesting you should judge your books by weight, but there is nothing quite like the heft of a new book to send a thrill up the spine. And you can assure your weary credit card that all these books are under $20, with free postage. Now that's a great holiday! (But, be warned, you might need to take a sickie to finish Richard Mahony.)
Remembering James Aldridge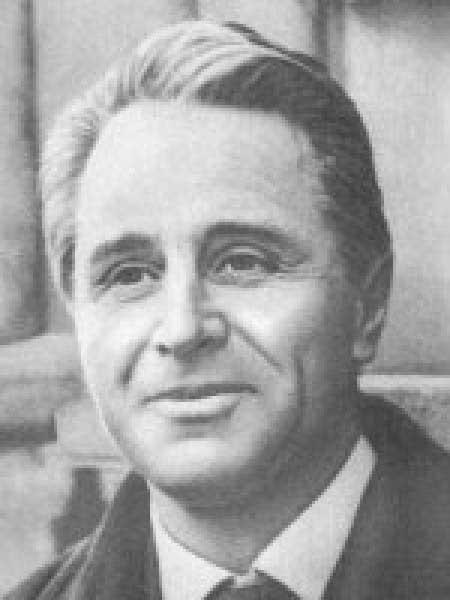 I first encountered James Aldridge's books in the Kangaroo Flat Library when I was a braces-wearing, freckled eleven-year-old in zinc cream and Ken Done shorts.
Positioned awkwardly between a vast shopping-centre carpark and the noisy Calder Highway to Melbourne, the small library was nonetheless a cultural beacon to little country nerds like me. It was certainly one of my favourite places to escape to, along with the front seat of my family's yellow Mitsubishi van, where I could hide right outside our house and read in peace all weekend.
There wasn't a wide range of children's novels on the Kangaroo Flat Library shelves, but that made the discovery of Aldridge's wonderful books The True Story of Lilli Stubeck (1984) and The True Story of Spit MacPhee (1986) all the more remarkable. 
These were stories about dirty, barefoot country kids who lived on the outskirts of St Helen (based on Swan Hill, 190 kilometres north of Kangaroo Flat) in the 1930s, and they were real to me in a way a lot of other children's books weren't. 
Like many of Aldridge's twenty-six books, Lilli Stubeck, winner of the 1985 CBCA Book of the Year, and Spit MacPhee,  winner of the Guardian Children's Fiction Prize and the NSW Premier's Literary Award, were tales of free-spirited, neglected kids who didn't really belong 'in town'. Lilli and Spit smelled of dust and brown Murray River water, they had a sense of right and wrong that had nothing to do with adult authority figures, and they couldn't help but be themselves. Along with Colin Thiele's books, Thurley Fowler's The Green Wind and Nadia Wheatley's The House that Was Eureka, they had an enormous impact on the way I viewed myself and the way I understood Australian history.
A television adaptation of Spit MacPhee screened in 1988 and the freckle-faced little boy who starred as Spit (who came from Quambatook—known to us as Quamby) bought his family a fridge with the money he earned. There was a picture of him and the fridge in the local paper. Things really didn't seem to have changed all that much in country Victoria between the thirties, when James Aldridge's novels were set, and the late eighties.
James Aldridge died in London this week, aged in his nineties. Two of his finest novels live on as a Text Classic and a Penguin ebook. And in me and probably thousands of other readers around the country.
—Kirsty Wilson, Sales & Marketing Director
Hannie Rayson's Hello, Beautiful!
I am a playwright. I have spent thirty years pretending to be other people. I lie on the floor in my study and try to imagine I am someone else. It's exhausting. Right now I am a dying man with drug-resistant tuberculosis. Earlier this morning I was his angry daughter and after lunch I plan to be his Asian wife. Often I am everyone at the same time.
This week we publish Hannie Rayson's memoir, Hello, Beautiful!: Scenes from a Life.  Her works—including Hotel Sorrento, Inheritance and Life After George—have been performed around Australia and internationally. She has been awarded two Australian Writers' Guild Awards, four Helpmann Awards, two NSW Premier's Literary Awards and a Victorian Premier's Literary Award. 
In Hello, Beautiful!, Hannie shines the spotlight on herself. This collection of stories radiate with great warmth and humour, capturing a life behind the scenes—full of tender moments, hilarious encounters and, inevitably, drama.
Read an excerpt at the Sydney Morning Herald, or discover a little about her relationship with husband, writer and broadcaster Michael Cathcart, another member of Text's extended family, from an interview with the Age. To meet Hannie in person, check-out her list of events here.
Praise for
Hello, Beautiful!
'So beautifully written, so funny, so insightful and so obviously written by a warm and appealing human being.' David Williamson
'Smart, witty, warm, self-effacing and hilarious.' Kat Stewart
'Hello, Beautiful! is as nourishing and delicious as homemade soup.' Noni Hazelhurst
'Hannie's writing shows the extraordinary truth of ordinary life—that it is, in fact, anything but ordinary.' Sigrid Thornton
Jayne Keeney P. I. in Thailand
Sex. Death. Corruption. Jayne Keeney P. I. on the case in Thailand.
Angela Savage's first Jayne Keeney novel came to our attention when it won the 2004 Victorian Premier's Literary Award for an unpublished manuscript. Text has now published three books in the Jayne Keeney series that have garnered praise from readers, reviewers and authors around the country.
Jayne Keeney is a sensational character—an ex-pat Aussie working in Thailand, she's feisty and warm-hearted but able to make tough decisions. She smokes too much, likes a drink and has a habit of getting into trouble. Her detective work brings her face to face with the best and worst of Thai culture and politics.
And the location! Angela Savage's extensive travels bring the streets of Thailand vividly to life—from the tacky glamour of Chang Mai's clubs and bars, to an orphanage in Pattaya and the romantic beaches of Krabi, the Jayne Keeney series will take you to places you may never get to see otherwise. 
Indulge in the sultry intrigue of these stylish, exotic thrillers at a special price of $14.99 each, this week only.
'Coolly elegant with a lovely sense of place.' Weekend Australian
'Stylish and witty.' Sydney Morning Herald
'Angela Savage is putting Thailand on the detective story map.' Adelaide Advertiser
'Taut, edgy and vividly realised.' Garry Disher
The Meaning of Things: Kate Grenville on The Lieutenant
Jill Fitzsimons, English teacher at Whitefriars College, interviewed Kate Grenville about her novel The Lieutenant, which is a set text for the VCE English 'Encountering Conflict' context.
Jill Fitzsimons: VCE English students will use The Lieutenant as a vehicle for exploring the notion of 'encountering conflict'. In VCE speak, this is known as the 'Context'. We often begin by inviting students to consider what 'encountering conflict' means to them. It would be terrific to hear your thoughts on what 'encountering conflict' means to you.
Kate Grenville: For me, the most significant kind of conflict is internal. A conflict in the outside world is just one more thing that happens, but the importance of it is that it gives you a choice of how to react. If I have a conflict with a neighbour, that's just a normal part of life in the city. What matters is whether I choose to storm around there and confront them, or be more conciliatory.
The first is the most satisfying. There's a great pleasure in blazing up into anger when faced with conflict—because, naturally, each of us always feels we're in the right. 
The second requires empathy—see it from their point of view so you can work out a solution that's likely to be effective. But it's hard to make yourself feel empathic towards someone you feel is being unpleasant. In order to do it, I have to put myself and my righteous indignation on one side, and more or less become that other person. That means tapping into the same unpleasant part of myself that the neighbour is expressing, so I can feel it and understand it.
This is why the real conflict is internal. We like to think we're perfect. Dealing effectively with conflict (i.e. not just responding in kind) means acknowledging that we're not.
JF: English teachers love Lieutenant Daniel Rooke; he is a fascinating protagonist. In countless classrooms around Victoria, we will explore the different types of conflict he encounters and their causes, as well as his response to these conflicts. Could you offer us your insights into the impact encountering conflict had on Rooke?
KG: He's aware from an early age of being out of step with many of the people around him, and this colours his response to conflict, which is to withdraw and sometimes to blame himself. His capacity for the empathic way of dealing with conflict is quite highly developed because people who are out of step with their surroundings need to try to understand others in order to get by. (People who 'fit in' aren't challenged to think so much about themselves and the ways they differ from other people, so their empathy is less developed.)
Rooke's out-of-stepness comess from his great intelligence and his fascination with the world. He has no interest in competing (let alone winning)—of much more interest to him is how things work, and what an amazing place the world is. (Some people have read Rooke as being 'on the spectrum'—I don't see him that way—just as someone who, until he meets Tagaran, has never met a fellow-soul.)
The conflict that Rooke encounters growing up (with schoolmates and a world that thinks he's peculiar) he deals with by looking at himself and coming to understand himself. That conflict lets him come to know and accept the person he is.
The physical conflict he encounters in the context of the American War is traumatic. I pictured him as coming out of that violence in the way many Vietnam vets of my generation did—with a knowledge of what people are capable of doing to other people, and a horror at the dark underbelly of violence that lies beneath everyday life. He learns that there's nothing glamorous or heroic about physical conflict and that nobody really wins. 
He witnesses conflict between colonists and Aboriginal people (see page 103, for example) but isn't drawn into it. Later he understands something of how the Aboriginal people feel and is even less prepared to take part in that conflict. When he has to make the decision about going on another punitive expedition, he's prepared to simply refuse. Coming to know Tagaran's world has let him blossom into his full humanity, and he's ready to pay whatever price he has to for that. His response to the conflict between his duty as a soldier and his duty as a fellow-human is not to evade or withdraw, but finally to stand by what he believes—what he's learned in the course of the book.
JF: This section of the VCE English course is called Creating and Presenting because, apart from using your novel to stimulate thought about how people respond to conflict, it also requires students to consider the choices you made when writing the novel. For example, the choices you made about language and form. Many students find this really hard and decide to write a safe formal essay instead of trying to write a piece with a particular purpose and audience. Given that they are required to create a text of their own, which is to be influenced by your choices about language and form, could you help students understand some of the choices you made in relation to the language you used? For example, your choices about narrative voice, imagery, sentence structure, symbolism, and so on. We would love our students to find their voice, and really enjoy their writing and exploration of ideas!
KG: Rooke was someone who loved language, and I wanted his pleasure in the nuances of English to permeate the narrative voice. In a way, it's his voice—if he'd been writing his own story. So I wanted the language to be rich and full of visual precision—but not elaborate or flowery in a cliché 'ye olde' way. So the sentence structure is mainly fairly simply and the word-choice is not particularly antique or obscure. But the visual is important—if I couldn't see it, I didn't write it. I often went looking at what I needed in the real world so I could see it properly in order to then find the right words for it, or got up from the desk to act out some movement or other, to feel it from the inside.
For the same reason I didn't use too much imagery, and when I did it was an image that sprang out of Rooke's way of seeing the world, so the imagery reveals him as much as the thing being described. (For example, on page 89: crescent of yellow sand like a punctuation mark—how a linguist might see a small beach.)
I tried to make every event and every small detail of description and dialogue all point towards two things: the clarification of his character, and the final moral choice he has to make. I discarded scenes that, even if colourful and energetic, didn't propel the energy of the book in these ways.
When I started the book it was in a spirit of exploration—I really didn't know just how Rooke was going to develop. However in this book (unlike others I've written) I had a basic spine of recorded historical events that I wanted to follow. That meant that I didn't have to invent the plot. I also had the unbelievable gift of William Dawes' notebooks that record his relationship with the Gadigal (these are now online)—those notebooks gave me all the dialogue between him and Tagaran. So I had the plot and the dialogue—I saw my job as finding the meaning of both—creating a context in which that plot and dialogue could take place and which would give it a larger meaning than just literal event.
Underlying all this was my desire to explore the idea of the 'road not taken' in early Australia—Rooke's approach to the Gadigal was so different from the approach taken by most of the colonists. What a different Australia we'd have, if his way of doing things had been followed.
I don't think there's any 'symbolism' in the book—things and events don't stand for other things in any one-to-one simple way. My search was always for the meaning of things, and that's often too complex to be neatly packaged.
JF: Finally, teachers and students compare and contrast The Lieutenant with other texts, historical events, essays, feature articles, and so on, to broaden their understanding of the ideas suggested by The Lieutenant in relation to encountering conflict. Teachers are always on the look-out for a hot tip on a companion piece that might help their young charges understand the 'Context' more deeply. Do you have any suggestions?
KG: Thomas Keneally's books about first settlement—The Playmaker and the earlier Bring Larks and Heroes—might be interesting. The William Dawes notebooks are fascinating. Henry Reynolds' account of the first settlement, The Other Side of the Frontier, is important background. Watkin Tench's 1788 (Tench is a model for the character of Silk in the novel). Tim Flannery's The Birth of Sydney, where I first came across the Dawes notebooks.
Kate Grenville's The Lieutenant is available now from bookshops and online. One Life: My Mother's Story is out 25 March. 
The Amazing Kelly Link
Kelly Link has been attracting some terrific press for her new collection of stories, Get in Trouble.
Scarlett Thomas in the New York Times welcomes you  'to the fabulous mind of Kelly Link, in which (as her previous readers will know) it is entirely possible to preserve a lost world inside a handbag and throw popcorn in from time to time in case its inhabitants—hill people from over 200 years ago—get hungry...It has taken Link 10 years to produce her new story collection, Get in Trouble, and it is just as brilliant as her last.' 
'The stories here are effective because we believe them—not just their situations but also their hearts,' writes David L. Ulin in the LA Times. 'With Get in Trouble [Link] has created a series of fully articulated pocket universes, animated by a three-dimensional sense of character, of life.'
'No one has surpassed Link at crafting stories like miniature worlds, each one palatial on the inside, honeycombed with alternate realities and alarmingly seductive,' says Amy Gentry in the Chicago Tribune. 'A new Link collection is therefore more than just a good excuse for a trip to the bookstore. It's a zero-gravity vacation in a dust jacket.'
'Does any writer have a better, deeper instinct for the subterranean overlap between pop culture and myth?' asks Laura Miller at Salon. 'If Link has a superpower of her own, it's her ability to root the fantastic elements of her fiction in meticulous observation of the real world.'
'As a writer Kelly Link is possessed of many magical powers, but to me what's most notable about her new collection, Get in Trouble, is its astonishing freedom,' says Meg Wolitzer at NPR. 'As a writer, Link knows there's nothing she's "supposed" to do; her imaginative freedom is unmitigated by a need to counterbalance the weirdness with explanation.'
'Link is a master of the contemporary short story, and her zeitgeist is oddness,' says Cate Fricke at Bookslut. 'If many of our culture's most popular stories are post-apocalyptic these days, then Link's are post-strange.'
'I would rather read Kelly Link than breathe,' says David Larsen in the New Zealand Herald. 'This book is everything I wished for.'
'The best of [the stories in Get in Trouble] are mesmerizing,' says Moira Macdonald in the Seattle Times, 'creating tiny worlds (pocket universes, as the story "Light" describes) that look deceptively like ours might, if viewed through a warped but alluringly dark prism.'
'Kelly Link in a nutshell: inordinately brainy, always concise, darkly whimsical, and entertaining as heck,' says Eugenia Williamson in the Boston Globe. 'The intervening decade and the storybooks she published therein—Magic for Beginners, Pretty Monsters—established her as one of America's finest writers in the short form, and perhaps its very best at conjuring mood.'
'Get in Trouble has earned a permanent residence on my bookshelf,' says Bustle. 'It's a book I'll carry with me and return to again and again, at every stage of life, to rediscover its wisdom and its realistic yet idiosyncratic views of the universe.'
'Nobody writes stories like Kelly Link,' says the Thousands. 'She's a modern master of the short story, skewering our lives at every step.'
'Link is one of a kind.' The BBC recommends Get in Trouble as one of its ten books to read in February.
I'm drawn to any kind of story where a kind of joy-in-writing comes through. Kelly Link is interviewed in the New York Times.
Short stories do seem to be made for telling ghost stories. The Millions interview with Kelly Link.
Kelly Link made a playlist to listen to Get in Trouble by for Largehearted Boy.
Fairy tales are a very useful kind of storytelling shorthand...You can use fragments of them in ways that add dimension and weight to whatever other kinds of story you're telling. Kelly Link on Get in Trouble and fairy tales in the Guardian.
Another interview with Kelly Link, this time over at Electric Lit.
The Wall Street Journal considers Link's work and 'slipstream fiction'.
Kelly Link's Get in Trouble is available now in bookshops and online.
fridayfrivolity