Number 3 chiller
Interview with Catherine Chanter, Author of The Well
Catherine Chanter's novel The Well is a dark and haunting story set in Britain, where it hasn't rained for three years—except at The Well, an idyllic rural property. And as the world turns envious and suspicious this lush paradise becomes the scene of a dreadful crime.
Catherine answered a few questions about her remarkable debut.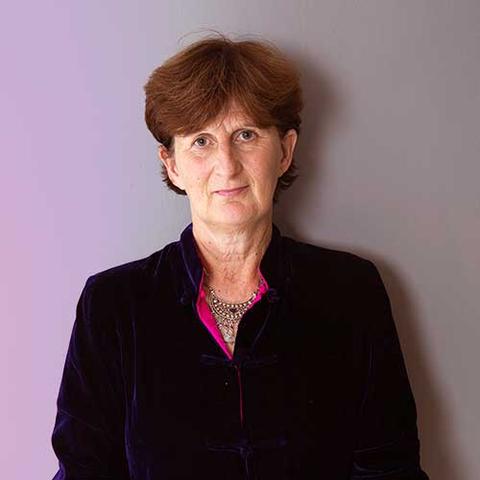 What was the biggest inspiration for the book? There are several themes at work—environmental degradation, media responsibility, personal relationships, madness, trust, ownership of land, responsibility to family and others, religious extremism. Was any of these the driving force behind the story, or the germ from which the story came?
Like so many creative things in life, the story came from the coming together of two disparate ideas. The first originated in a series of poems I was writing, based on different artists' representations of the Annunciation; I was fascinated by the way portrayals of the Virgin Mary had changed over time, from the mediaeval woman in awe at a heavenly presence through to a twentieth-century depiction of a terrified girl, slumped on the end of an unmade bed, staring at a beam of light. I started mulling over the idea of a short story about a contemporary 'chosen woman'.   
I then spent some time in an isolated rural cottage in England which had no mains water supply. Every time I turned on the tap, I could hear the pump summoning up the water from the well beneath the house. We live in such a rain soaked country, but this focused my mind on what would happen if it all dried up. Those two ideas came together and I began writing the story of Ruth, in the English countryside, in a time of drought.  
It was never a novel with a specific label:  climate change, dystopia, family relationships...those themes, if they are there, only ever grew out of Ruth's story.
The earth, the land itself, plays a big part in the imagination of the characters. The description of the farm is so very rich in detail. Is it based on a real place? Does the country charm you the way it did Ruth and Mark?
I am deeply in love with the English landscape. I have lived abroad and travelled widely and enjoyed every minute of it, but this countryside will always be home. The Well is created from a thousand different memories and experiences from places which have been important to me, drawing particularly on my childhood in the West Country and more recent times spent in the Welsh borders. 
A great deal of contemporary British fiction is urban; I wanted this to be a novel of the countryside and follow in our great tradition of rural literature, the novels of Hardy, the poetry of Hopkins and Housman, more recent non-fiction such as H Is for Hawk by Helen Macdonald. 
The internet means that people can still live in villages and farms as claustrophobic, isolated and beautiful as any in a Thomas Hardy novel, but now be connected to the whole wide world. This has changed those places and, more interestingly for an author, the stories that spring from them.
Did you start out to write a thriller, or did you feel this was the most effective way to explore these themes?
That is such an interesting question!  I really didn't start out to write a thriller.  I was working in the field of mental health and was interested in what happens to ordinary people placed under extra-ordinary stress and to societies put under intolerable pressure. Then, out of nowhere really, Lucien was murdered. As I wrote the first draft, I genuinely did not know who had killed him until very near the end of the book. It was a very strange writing experience.
Spirituality, religion and religious fervour play an important part in the book. Is spirituality or religion close to your heart?
I am a religious person, in that I am drawn to believe in a spiritual dimension in life. From my earliest hippy wanderings around India through to my on–off relationship with the Church of England, I have, as T. S. Eliot sort of put it, 'never ceased from exploration'. My problem is that I don't seem to have found the answer, but if I ever get to the pearly gates, no-one can ever accuse me of not having tried!
Concepts of madness change over time, place and in different societies so in The Well I was exploring the grey areas between mental illness, religious fervour, sexual ecstasy, hallucinations and visions. There are lots of saints from earlier times who nowadays would probably be treated with anti-psychotics. It's an area which fascinates me.
 The Well has an interesting and complex structure. What made you decide to tell the story this way?
Ruth walked into my head as a fully realised woman. I did not meet her as a character who had yet to undergo all the traumatic events in her life, she had already experienced them. There was no doubt in my mind that The Well would be structured in this way. 
Trust and the search for truth are big themes in the book. Can you tell us about your interest in exploring these issues?
If I play a word association game with myself, thinking about trust, I come up with good, honest, reliable, safe. Maybe nowadays these are not the most exciting adjectives, but these qualities should form the bedrock of our relationships with things and people. Always, there are things which sow seeds of doubt and undermine our trust in ourselves, or our beliefs or our relationships. Allegations, such as those made against Mark, can turn out to be the one drop of poison in the well; they are corrosive, regardless of whether or not they are true, and in this case that changed everything.
The internet plays a significant role in both plot and character development in The Well and much as I am addicted myself to the web and to social media, I am conscious that can it cannot wholly be trusted and it can be used for purposes which are malevolent, dishonest, unreliable and unsafe. 
Is there any of you in Ruth? What parts?
Sometimes I think authors are the people who know themselves and their books least well. For instance,  The Well explores what it means to be a 'chosen woman', the imposition, expectations and responsibilities of that role. 'Chosen' was the euphemism for adoption very common in the 1950s and 1960s in the UK and I am adopted myself, I was always told I was 'chosen'. It is ironic, really, that I have worked for many years in therapeutic settings and yet was the last person to make the connection. So you may do better to ask someone else this question...
 Are there any particular literary works that influenced your writing?
Two novels in particular were important when I was writing The Well:  Moon Tiger by Penelope Lively and The Untouchable by John Banville. They both have a similar narrative structure to The Well and although I found writing within this broad framework came very easily, the devil is in the detail. I examined their work so closely, how they managed the  minute shifts of tense within chapters, sometimes even within paragraphs. They are masters of their art and I learned a lot from them.
The Well presents a bleak, dystopian vision of the future. Is that the way you feel Britain, or the world, is heading? How far ahead of the current day did you imagine the setting of the novel?
It is a possible future, rather than a near or far future. I had no clear idea of timeframes. I am, in fact, an optimistic sort of person and have worked with children and families in the most desperate of circumstances and seen examples of extraordinary resilience, resourcefulness and generosity. My hope is that as communities and nations we can find those same qualities within us as we face the huge challenge of acting as effective custodians of all that we are entrusted with, both in terms of physical resources like water and also in terms of our intangible inheritance, a sense of justice, an experience of being cared for, a concept of family.     
The Well is available now from bookshops and online.
Download book club notes or read a preview of The Well here.
Peter Singer on Effective Altruism
Watch this short introduction to Peter Singer's new book, The Most Good You Can Do: How Effective Altruism Is Changing Ideas about Living Ethically.
Peter Singer is Ira W. DeCamp Professor of Bioethics, Princeton University, and Laureate Professor, School of Historical and Philosophical Studies, University of Melbourne. Often described as the world's most influential living philosopher, he presents a challenging new movement in the search for an ethical life, one that has emerged from his own work on some of the world's most pressing problems.
Effective altruism involves doing the most good possible. It requires a rigorously unsentimental view of charitable giving, urging that a substantial proportion of our money or time should be donated to the organisations that will do the most good with those resources, rather than to those that tug the heartstrings.
Singer introduces us to an array of remarkable people who are restructuring their lives in accordance with these ideas, and shows how, paradoxically, effective altruism often leads to greater personal fulfilment.
And don't miss Peter Singer's event with Raimond Gaita on Thursday at Melbourne University, in which they will discuss 'humans, animals and the ethical life'. See a full list of Peter Singer's events here.
The Most Good You Can Do is available in bookshops and online from Wednesday 25 March.
Praise for Peter Singer
'Singer makes a strong case for a simple idea—that each of us has a tremendous opportunity to help others with our abilities, time and money. The Most Good You Can Do is an optimistic and compelling look at the positive impact that giving can have on the world.' Bill and Melinda Gates
'Peter Singer may be the most controversial philosopher alive; he is certainly among the most influential.' New Yorker
'Peter Singer is a public intellectual par excellence.' Monthly
Happy Birthday, Lloyd Jones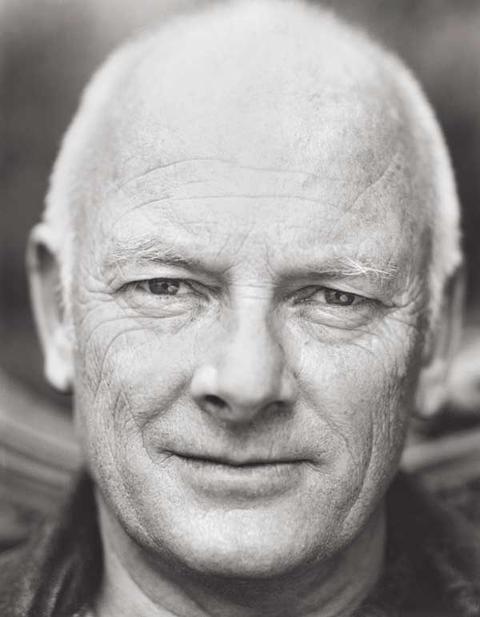 Happy birthday, Lloyd Jones!
One of the great privileges of working at Text is meeting some of the best writers from Australia and overseas. Lloyd Jones is a remarkable writer, who has received popular and critical acclaim for his work. He has won both the Commonwealth Writers' Prize and the New Zealand Prime Minister's Award for Literary Achievement. 
His best-known novel is Mister Pip, which won the 2007 Commonwealth Writers' Prize, the 2008 Kiriyama Prize Fiction Category, the 2008 Montana Award for Readers Choice, the Montana Fiction Award and the Montana Medal for Fiction or Poetry. It was also shortlisted for the Man Booker Prize, and has been made into a major feature film, directed by Andrew Adamson (Shrek and Narnia).
His other books include Hand Me Down World, The Book of Fame—which won the Deutz Medal for Fiction at the 2001 Montana New Zealand Book Awards and the Tasmania Pacific Fiction Prize—Here at the End of the World We Learn to Dance, Paint Your Wife and Biografi. He has also published a collection of short stories, The Man in the Shed, and an acclaimed memoir, A History of Silence.
'Lloyd Jones is a master storyteller.' Weekend Australian
'A poignant and impressive work which can take its place alongside the classic novels of adolescence.' Times Literary Supplement on Mr Pip
'It would be difficult to think of another novelist quite as original or fearless as 55-year-old New Zealand author Lloyd Jones. A writer of truly international sensibility...Lloyd Jones's [Hand Me Down World] is freshly minted, unsettling and unsentimental.' Monthly
'The Book of Fame captures the physical presence of the players and their epic journey with an almost Homeric resonance. Jones writes with economy and lyricism and possesses a striking command of metaphor—there isn't a word in this novel that doesn't carry its own weight...quite simply, a brilliant read.' Age  
Ilka Tampke's Skin, book launch by Peter Houghton
Peter Houghton is an award-winning performer, writer and director, and a neighbour of Ilka Tampke. He launched her debut novel, Skin, with this funny and heartfelt speech at Readings Carlton last week.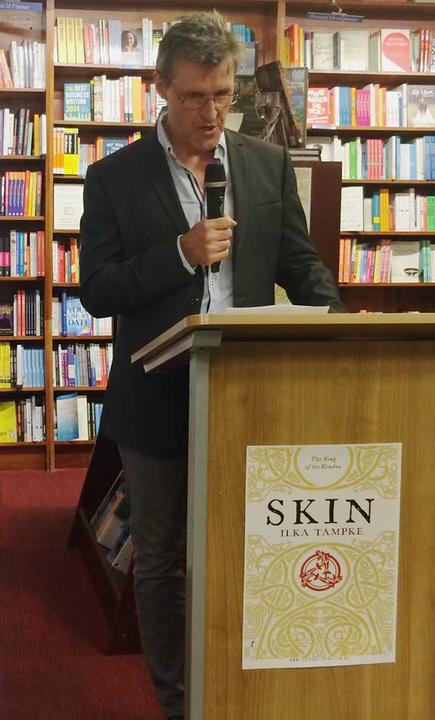 I know Ilka because our kids went to school together and she was a neighbour. She was prone to these unannounced and, frankly, uninvited visits after school pick up. She'd plant herself at our dinner table like a mushroom and talk and talk...and talk. 
I whispered to my wife, 'Who's the crazy woman in the living room?'  
'That's Ilka.'  
And then she started going round the back and just sort of coming in. Or sometimes you might come home and she's already there, ready to talk. I'm exaggerating...sort of. But you get the picture.
Ilka's not very good at small talk, I should mention.  She talks big talk—the meaning of life is the starting point and then you kind of grow from there. And by the by we start looking forward to the visits—and then we miss them when they don't happen, for whatever reason. And then, after a while, without even really realising it, you know you're friends.
She admits, kind of shyly, in one of these uninvited visits that she's writing a novel.
'What's it about?'
She says something like:
'It's about being uninitiated in a society where you can't live without having been through certain rites of passage, without knowing the right people, without being part of the accepted culture.'
'So...what...It's set in the Melbourne club?  The Australia Council?'
'Roman Britain.'
'Oh, right—good luck with that.'
Because it wasn't the first time this had happened to me. Novels are usually half started, forgotten, dropped, never published, endlessly rejected, destroyed by lack of self confidence, lack of talent, lack of luck, or a million other things. So when she told me she was writing a novel I sort of flinched and tried to smile and thought—well, you're an idiot.
She gave up her day job eventually and, with the support of her extraordinary family, she holed herself up in various drafty cottages and got into it.
And she didn't hide behind post-modernism. You know the drill: 'I'm writing in a completely new genre so you can't compare me to anybody, actually.'
Instead, she bit off a chunky piece of genre—the novel set in a known historical period—and she set to.
Ilka, sitting at our table and in other places, told all—laid bare her fears, her feeling of not being able to measure up...
'She's here again!'
Teapot...second draft, no good, can I make it, can I do it...as she doggedly climbed the mountain. And here I think is the reason I'm so proud to call Ilka my friend and why she and the book inspire me. Because when I'm in that situation I shut out the world and hide myself in a hole. But she just got bigger—bigger as a human. In some way she kind of grew, her natural curiosity, her love, her fascination with people, with her character Ailia...And with these lessons that she has at the beginnings of the chapters that lead us on this journey through Britain in the first century AD.
The first chapter is deluge and flood, the last before the coda is destruction. In between are ideas like freedom, love, curses, ritual, truth, ceremony, boundaries, virtue, strength, self-knowledge, language, disturbance. Like a dramatist she constantly juggles—self-knowledge, lack of self knowledge, virtue, lack of virtue, what is virtue? Which character is virtuous, which is not? Who causes the destruction? Who makes it inevitable? All these massive questions.
And as I mentioned Ilka doesn't duck the hard questions of moral logic. And as a novelist the logic that you live your life by becomes the art that critics may mock or chastise or sometimes, rarely, embrace. You are the product, your life is the text, your family and loved ones are the characters, at least in the beginning.
A novelist must be fit, talented, hard working, incisive, but most of all brave. Ilka means what she says. And she questions ruthlessly what she means.
As a child of Empire my place of dreaming was long ago turned into a Marks and Spencer. My cave paintings were graffitied by Romans before my family even spoke this language I'm speaking now. In the book Ilka wrestles with, but never gives easy answers to, this dance between progress and conservation. When I read the book I mourned the loss of my indigenous self lost somewhere back in the mists, a place I can't return to or take my children to—a place that's drifted so far into the mists now that it may never have existed at all. And it can't be replaced by the love of a country or a sporting club—it's gone. But maybe it's about listening, stories, subtlety, sensitivity.
If I'm painting a slightly rosy picture of Ancient Britain remember that in the opening chapter a girl is torn limb from limb and the heroine has sex with a fish.

Basically, the novel moved me in ways I didn't expect—and it's an absolutely ripping yarn. What seemed impossible now seems like the logical expression of a talented artist, and an inspired and inspiring human being.  And one of my personal heroes.
Being an editor and author: Rebecca Starford on writing her first book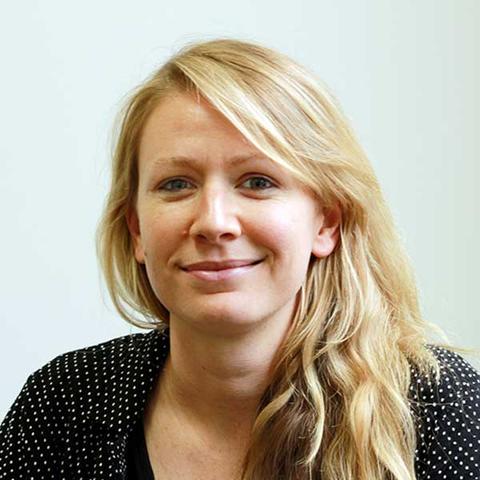 Does being an editor make writing a book easier? Text editor and first-time author Rebecca Starford considers the question.
Each time we get a new book back from the printer, the editors at Text gather around our cluttered table in the editorial grotto for the great unveil. 
It's always a thrilling time, as well as nerve-wracking (I don't think my heart rate returns to normal until I've thoroughly inspected the cover and checked through the pages for any glaring typos). And then I wander back to my office, prop the book up on the edge of my desk, and gaze at it throughout the week, enjoying that warm glow—mostly on behalf of the author, but I keep a small part for me too.
It was much the same when I first held finished copies of my memoir, Bad Behaviour, which was published earlier this month. And though I work in the industry, and have edited dozens of titles, that joy of the book emerging from the polystyrene puffs and seeing my name on the cover for the first time was one of the most special moments of my life.
Now that the book has been out for a few weeks, I've had time to reflect on the processes that brought it into being. 'Working as an editor must have helped a lot when you were writing your book?' is the question I am most often asked.
And it did help in many respects—especially when it came to redrafting the manuscript. In all, I would have drafted Bad Behaviour about thirty times. Some chapters I would have drafted more—probably closer to sixty. That is a lot of reading, a lot of shaking the head out to get fresh perspective on those troublesome passages—and lots of testing of the boredom threshold.
Being an editor means you build a great resistance to boredom. And by this I do not mean we are bored by our authors' work—on the contrary, we strive to approach each redraft as if it was with fresh eyes each time; to appraise it again as both a reader and an editor.
But interestingly what I hadn't anticipated was how much writing the book would change my approach to editing. Perhaps not in the technical aspects (though I have borrowed a few turns of phrase from my wonderful editor, as well as the concise acronym 'NQR' for 'not quite right'), but in the way I can more easily empathise with the varying stages of working editorially, and how truly challenging—often at unexpected times—these moments can be for authors.
I was very lucky to work with a wonderful publisher and editor at Allen & Unwin, but I did still share all the nerves and anxieties I know other debut writers experience. I found myself feeling quite up and down about the book's content. What if no one wants to read it? I found myself panicking from time to time. What if people think I'm a horrible person? What if I am giving up too much of myself?
I soon realised how easy it was to fall into a self-doubt hole. Writing a book can lead you to a vulnerable and exposed place. But having a supportive network around you, and having a strong relationship with your publisher and particularly your editor, takes away great portions of that worry and in its place profound trust and respect is built, which is truly special for both an editor and author. 
Kate Grenville on One Life
Kate Grenville, multi-award-winning and much-loved author of The Secret River and The Idea of Perfection, has a new book out next week. One Life is a deeply moving account of her mother's life that will enchant and inspire. 
'Evocative and fascinating, this brave and heartfelt tribute will appeal to anyone interested in their own family story, Australian history, or the lives of women.' Books & Publishing
 When Kate's mother died she left behind many fragments of memoir. These were the starting point for One Life, the story of a woman whose life spanned decades of tumult and change. In many ways Nance's story echoes that of many mothers and grandmothers, for whom the spectacular shifts of the twentieth century offered a path to new freedoms and choices.
 In other ways Nance was exceptional. In an era when women were expected to have no ambitions beyond the domestic, she ran successful businesses as a registered pharmacist, laid the bricks for the family home, and discovered her husband's secret life as a revolutionary.
In beautiful and compelling prose, Kate Grenville writes a fascinating story about her mother's life that echoes the lives of women both yesterday and today.
Kate will be touring the country to promote One Life. Find out about her upcoming events here, or watch the video below for an introduction to this deeply satisying story.
Kate Grenville is one of Australia's most celebrated writers. Her bestselling novel The Secret River received the Commonwealth Writers' Prize, and was shortlisted for the Man Booker Prize and the Miles Franklin Literary Award. The Idea of Perfection won the Orange Prize. Grenville's other novels include Sarah Thornhill, The Lieutenant, Lilian's Story, Dark Places and Joan Makes History.
Skin by Ilka Tampke
Every now and then we do a book that is a little bit hard to define—it doesn't fit easily into a genre and therefore we have to yell a bit louder to make sure it gets into the hands of readers who will love it. This is one of the things Text does really well—think Miles Franklin award-winning literary crime novelist Peter Temple; think Graeme Simsion's romantic comedies written from the perspective of a guy whose mind works a bit differently; think John Ajvide Lindqvist's literary horror.
Skin is a book that blurs the boundaries between history, mythology, fantasy and romance, making it hard to see what bookshelf it belongs on. But this is an epic tale that will have you completely enthralled.
It is AD 43 and Iron-Age Britain is on the cusp of Roman invasion. Ailia, abandoned at birth, has no 'skin'. She is saved by a servant of the Caer Cad people for whom 'skin' is their totem, their greeting, their ancestors, their land. Without 'skin' Ailia is not permitted to marry, she is excluded from tribal ceremonies and, most devastatingly, she is forbidden to learn. But the Mothers, the tribal ancestors, have chosen her for another path.
Skin is a full-blooded and mesmerising novel about the collision of two worlds, and a young woman torn between two men.
Local author Ilka Tampke spent several years writing and researching British history and mythology to produce this seemingly effortless work of storytelling. Visit Ilka's website to find out more about her journey to publication.
Praise for Skin

'I loved the depth, sincerity and beauty of Skin. It gives a name and a shape to our capacity for yearning.' Isobelle Carmody

'Skin will appeal to lovers of historical fiction and lovers of literary fiction equally as well. It is an accomplished, absorbing and powerful debut.' Hoopla
'Myth, mystery, history and romance are artfully intertwined in Australian author Ilka Tampke's enticing and immensely satisfying debut.' Good Reading
'[Tampke's] vision is clear and brought to life vividly through the strength of her singular heroine. We have not heard the last from this resonant new Australian voice.' Readings
'Tampke carries readers to a most remarkable time of the Iron Age...We've just welcomed a remarkable new voice in Australian literature, and I can't wait to read what she comes up with next.' Alpha Reader
Rekindling Your Relationship after Childbirth
'It seems to me the basic conflict between men and women sexually, is that men are like firemen. To us, sex is an emergency, and no matter what we're doing, we can be ready in two minutes. Women, on the other hand, are like fire. They're very exciting, but the conditions have to be exactly right for it to occur.' Jerry Seinfeld, quoted in Rekindling Your Relationship After Childbirth.
No one ever died from lack of sex...but sometimes it can make a relationship feel a little bit hollow.
We all know parenthood brings massive changes. But not every couple is prepared for the effect pregnancy and childbirth can have on their intimacy. Sure, we expect to put sex on hold for a while, but most of us naively assume that things will eventually return to normal. Unfortunately for many couples it doesn't work out like that.
Dr Martein Snellen is a Perinatal Psychiatrist with extensive experience in relationship counseling. In Rekindling he explores the factors that can affect your sex life after a baby: from changes in body image to serious health issues like postnatal depression; from divergent levels of interest to just not being able to find the time. And, most importantly, he offers practical suggestions to help get the spark back, for both of you.
This book is a must-read for any parent who thinks their other relationship could do with a little attention, too.
Rekindling is our deal of the week, down from $34.95 to $14.95. Don't miss this great opportunity to put a little spark back in your love life.
PRAISE FOR REKINDLING
'A funny, helpful, insightful book that should be handed out as you leave the maternity ward.' Canberra Times
'You're exhausted, he's tired and the baby won't stop crying. Not exactly a recipe for romance. But never fear, Melbourne psychiatrist Martien Snellen is here to help…Snellen explores issues around the myriad of changes that can have a less than inspiring impact on sexual relations. From post-natal depression to simply finding the time, Snellen offers frank and practical advice about getting passion back into the lives of new parents.'  Age
 'A winning and readable blend of humour, anecdotes, science, psychology and common sense.' Australian Family
'Surprisingly, very funny…offers plenty of sound advice for realigning attitudes and "getting your groove back".'  Sunday Tasmanian
Pitching in Perth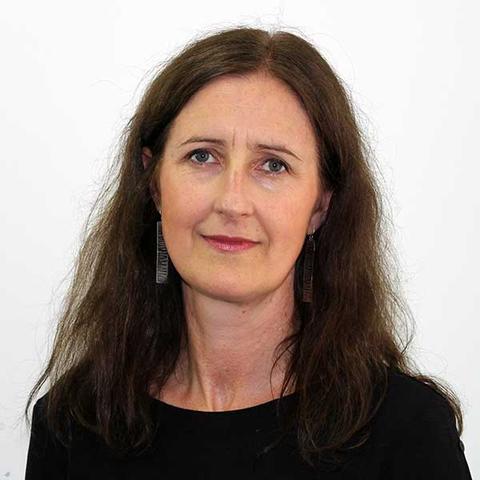 Is there value in a pitch? Jane Pearson, senior editor at Text, reflects on a session at Perth Writers Festival.
A pitching session pits a roomful of writers against a panel of publishers in an exciting battle of words and nerve. Last week, at the Perth Writers Festival, the panel was Terri-Ann White from UWA Publishing, Laurie Steed from Margaret River Press and me. Formidable, to say the least!
 The writers stand up one by one and outline their novel or work of non-fiction to the panel, who then comment on each of the pitches. It generates a mix of anticipation, terror, excitement, intrigue, bravado and, now and again, bafflement. And that was just in me.
 To add to the anticipation and excitement, not everyone in the room had the opportunity to pitch their work: only fifteen, of the eighty or so writers, were drawn out of a hat by our MC for the session Rosemary Sayer. Well, not exactly a hat. The names, written in black texta on strips of butcher's paper, lay tangled at the bottom of a large cardboard box, into which Rosemary all but disappeared each time she retrieved one.
 So the names were read out and the microphone delivered to each pitcher. We heard stories of wartime journeys, adventures in other worlds, explorations of DNA and tales of rescue dogs, accounts of harrowing personal injuries and gruesome shipwrecks, along with sex and romance. There was a fascinating range of work and a vibrant and creative energy in the room.
With a mixture of enthusiasm, questions, advice and occasional awe we responded to the pitches, each of us wondering whether the manuscript behind the pitch might turn out to be our next bestseller.
But what can you really tell from a pitch? Some people are great at standing up and talking, distilling the complexities and nuance of their work into a few punchy sentences that stop you in your tracks. Others struggle to articulate the essence of their work under the pressure of public performance. Though a good pitch might signal potential, there's only thing that can tell you whether a novel or a non-fiction work has that rare quality that makes you want to give yourself over to it and keep turning the pages. And that's the pages themselves: that arrangement of words that brings a character to life, that builds a story, that sweeps you away.
And no pitch, good, bad or otherwise, will tell you whether a manuscript has got that.
To have your manuscript considered by the editors at Text, follow our guidelines here.
David Vann on his new novel, Aquarium
This month sees the release of a new novel by David Vann, whose dark and deeply personal fiction debut, Legend of a Suicide, brought him to international prominence in 2008.  Legend of a Suicide was quickly followed by Caribou Island (2011), Dirt (2012) and Goat Mountain (2013)—all beautifully written, heartwrenching stories of people, families and communities tearing themselves apart.
Aquarium has the same focus on the personal. Young Caitlin lives in poverty with her single mother; her visits to the local aquarium each afternoon, as she waits for her mother to finish work, bring her peace and serenity. While Vann continues to plumb the darkest depths of human behaviour, Caitlin's sweet and strong voice brings a new dimension to his writing.
On his last visit to Australia, David spoke to us briefly about writing Aquarium,  his own childhood fascination with fish and the new emotional territory this story has taken him into.
Praise for David Vann
'One of the most exciting writers at work today.' Australian
'[Vann] is the real thing—a mature, risk-taking and fantastically adept fiction writer who dares go to the darkest places, explore their most appalling corners.'  Observer
'One of the most darkly talented and unsettling writers working today.' Guardian
'Vann is a brave writer, daring to write about and depict things that most other authors would baulk at, but that's what makes him so good—that unflinching eye for the darkness you could potentially find in any of us, given the wrong chain of events.' Independent
'A kind of modern fairy tale...Unlike Vann's other novels, which exist in a closed system of violence and despair, this story offers redemption...Vann's novels are striking, uncompromising portraits of American life; here is another exceptional example.' Kirkus Reviews
'Since electrifying the literary world five years ago with his debut novel, Legend of a Suicide, Vann has racked up an astonishing number of international awards. This lovely, wrenching novel should add to that list.' Starred review, Library Journal
'Elegantly written, emotionally intense...Vann crafts a moving exploration of the boundaries we draw around ourselves to stay safe and unchanged.' Publishers Weekly