Number 3 chiller
Six Brilliant Books That Would Make Great Films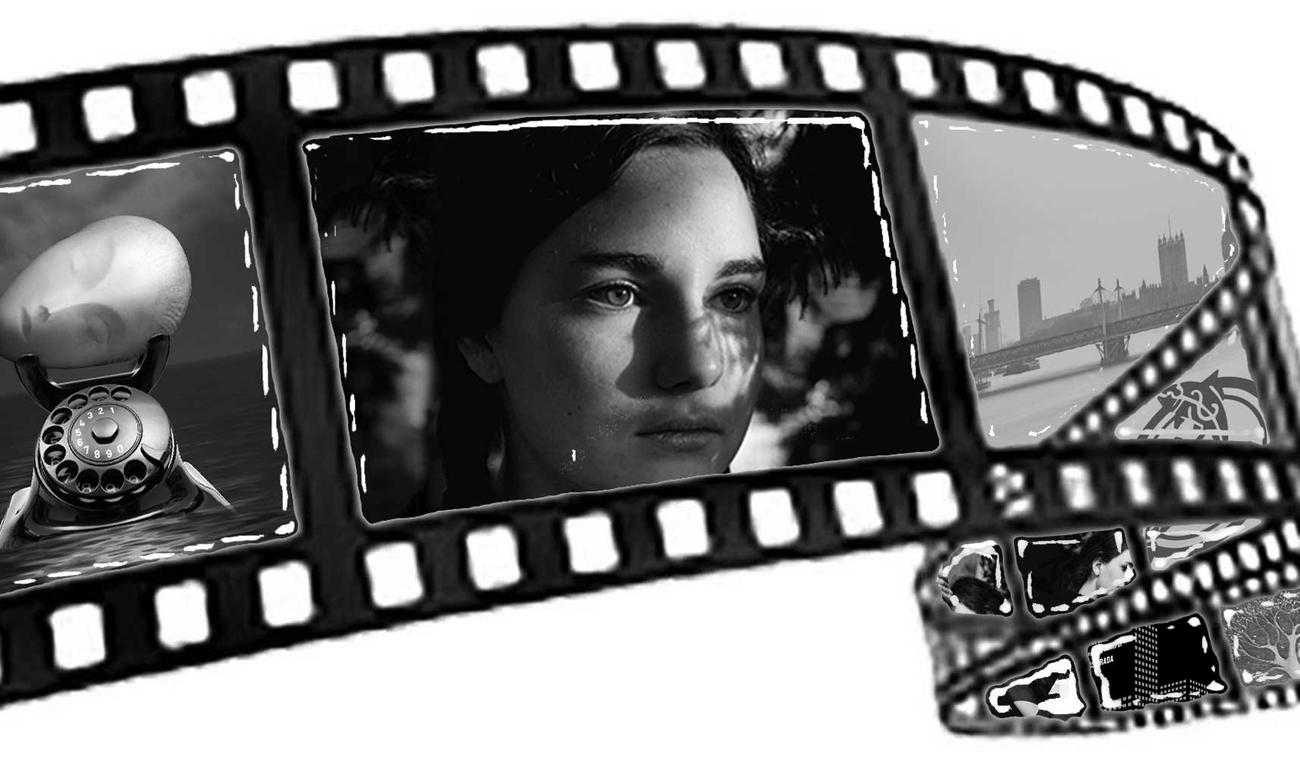 What happens when you take an absolutely charming and bestselling book, add the brightest Hollywood movie star and mix it with one of the best directors of our time?

It's got to be awesome, right?
We're falling over ourselves with delight at the news that Jennifer Lawrence is going to star as the feisty Rosie in the adaptation of Graeme Simsion's The Rosie Project. And new buzz erupted when Boyhood's Richard Linklater was named as possible director, with Vanity Fair calling them the 'dream team'.
Bets are on for who will play Don—surely one of the most fun roles available that doesn't involve wearing a superhero outfit or doing voiceover for Pixar.
Some of Text's all-time favourite books have been re-imagined on screen, the most recent being the powerful and disturbing The Secret River on ABC. It's also great to see that Jack Irish will be back on TV next year, with Claudia Karvan and Marcus Graham to join the already star-studded cast.
Some books are just highly visual. So I asked the team: which of our books would make great films and why?
Skin is an epic tale about the collision of an Iron-Age British culture with Roman invaders. It pitches a beautiful but outcast young woman against not only the cruel invader, but the elders of her own community and her personal demons. It is a mesmerising story about the clash of two worlds, and a young woman torn between two men. Skin is an epic, historical fantasy to rival Game of Thrones.
The Refuge is a gripping and atmospheric noir thriller that races through wartime Sydney. In the style of Graham Greene or Raymond Chandler, the central question is not 'whodunnit', but how and why? The first-person narrative of The Refuge takes us into the head and heart of a murderer who is at once in supreme control and off balance. The setting of 1940s Sydney is richly cinematic. If only we could get Hitchcock to direct.
Elena Ferrante's Neapolitan series is a brilliant and addictive drama that traces the intense friendship of two women from childhood in a poor neighbourhood in Naples. It explores the nature of friendship, the rivalries and bitterness, and the delight and strength that the two women draw from each other. Picture a neo-realist drama to rival Fellini. Please do this, someone. Please!
The Underwriting is a fast-paced corporate thriller, and the ultimate clash between Silicon Valley and Wall Street. The popular dating app HOOK is about to be floated and the players are lined up—the investment bankers, the tech nerds, a billionaire playboy and a woman scorned. Step behind closed doors into a world of sex scandals, power plays and shady trading. It's the dangerous and thrilling place where The Social Network meets The Wolf of Wall Street. 
Don't Get Me Wrong is a sparkling and witty romantic comedy with a big heart. Kim has never grasped what her free-spirited sister Eva sees in a stuck-up banker like Harry and has spent her life trying to keep him out. But when things go wrong, long-buried secrets come to a head in ways that will change both Harry and Kim forever. We reckon this would be great for the Richard Curtis (Four Weddings and a Funeral, Love Actually, About Time) fans­!
 And for the young and young-at-heart, Molly and Pim and the Millions of Stars is a whimsical children's story ripe for animation. It has magic and adventure, and asks questions about how we care for our environment and what it means to live an authentic life—themes that will resonate with viewers and readers of all ages. There are a host of wonderful characters: the adventurous and complex Molly, the maverick Pim, Molly's ethereal and strange mother, the mean-spirited and unimaginative Ernest and Prudence Grimshaw, the aloof cat Claudine and the loyal dog Maude. Perfect for animation treatment in the style of Pixar or Studio Ghibli.
Which books would you like to see made into a film? And who do you think would be the perfect Don Tillman?
A Q&A with Sonja Dechian, Author of An Astronaut's Life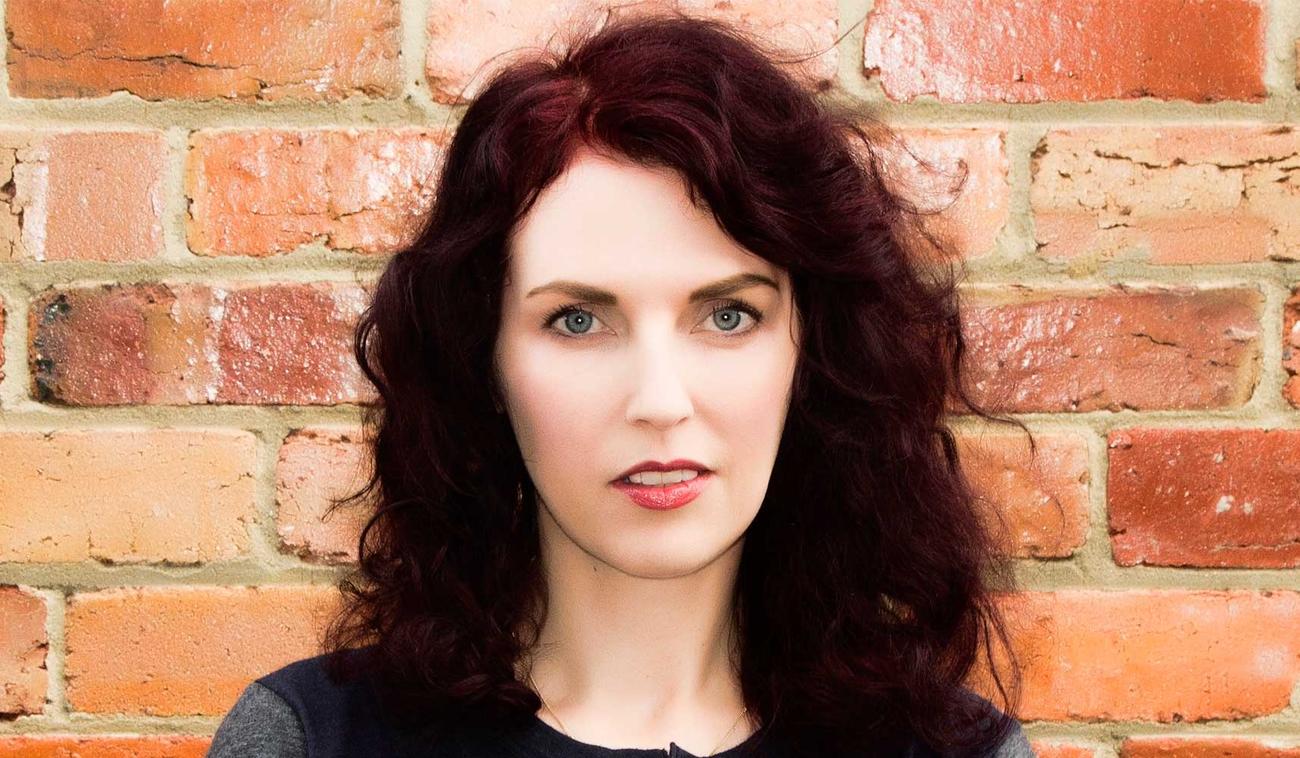 Sonja Dechian is a writer, editor, and radio and TV producer. She has co-edited two collections of stories about the Australian refugee experience, Dark Dreams and No Place Like Home. Her beautiful and moving debut collection, An Astronaut's Life, is released today. She spoke to us about her inspiration and the merging of the mundane and the fantastical in her work.
There are a variety of complex themes at play throughout An Astronaut's Life, from climate change and terrorism to grief and human fragility. What was your biggest inspiration for this collection?
It's hard to pin down one inspiration. I wrote these stories over a few years, during different periods, so they're quite varied.
If anything, I think the stories are linked by characters who are attempting to control their lives and uncover their own motivations. In this sense, the big themes are probably a bit of a red herring because I'm not trying to say anything concrete about how things should be. I don't really aim to reach resolutions, but I am interested in situations where people are effectively powerless but hold on to the illusion of control over some aspect of their world.
What role do you think fiction plays in responding to the issues of today's modern world?
I don't enjoy much fiction that tries to convince me to reach a certain conclusion about a topic. I'm more interested in trying out an experience, finding out how some thing might feel or look, than I am in proving a point. Fiction is of course a good way to try out alternatives, to see a different viewpoint or try a different reality. Our political debate is so often defined by shouting at one another from our corners; in fiction there's a freedom to experience empathy for something you don't agree with, or ambivalence about something you're supposed to be certain of.
But I also don't think that fiction has to come up with answers; it can be exploration, or art, or escape, as well.
As the issue of climate change continues to escalate how do you hope our connection to the natural world will change in the years to come?
I'm not exactly the outdoors type, so I'm a little hesitant to offer any advice on this. The reality of me connecting with nature is probably more Blair Witch Project than David Attenborough.
But, in general, talking about climate change, I'm interested in the political and social changes that need to happen, and in part that's about how we have conversations with one another, how we listen and build communities.
There is a quiet sense of unease weaving its way through a number of your stories, from the little girl who is developing too slowly to the sound of tyres crunching on a driveway. How did you want these moments to affect the reader? Were they employed as a deliberate attempt to unsettle and disturb?
The images you've described are both from the title story, in which a father is dealing with a range of fairly mundane concerns—financial problems, relationship problems, his children's health and behavioural issues—all of which leave him unable to address a much more immediate, but inexplicable, threat.
I think I wanted to play with this balance between the two worlds, shifting the balance in favour of things that don't make sense but that feel somehow more real, and inevitable, within the story. So perhaps that's what makes those small things disturbing, although I don't know if it's always deliberate: sometimes it's just how it turns out.
While some elements of your collection feel otherworldly it seemed important that each story maintained a sense of the familiar. Why did you seek to combine the fantastical and the mundane in this way?
When I first began to take writing seriously I thought I should try to write realistic stories. It seemed more literary, that was what was expected from serious Australian writers. But it just didn't work for me, and there was something I found so grating about the results. The only time my writing seemed to succeed was when it didn't have that pressure of having to make sense.
When you can't take for granted that there will be a resolution, or that things will follow logically, that you will understand characters, or relate to them—you just have to go with it, and I think as a reader the reward for that is greater.
There is also a kind of playful black humour lurking beneath these big picture themes. How does this wryness relate to those fundamental human questions explored within your stories?
I don't like to take myself too seriously—I guess that's why I shy away from the idea I'm tackling all these 'big themes'. I like writing that is playful, unexpected, and humour is part of that. Maybe readers are more prepared to go with you if there's that humour, even if the path you're taking is unclear.
I think everything works better, whether things are moving, confusing or confronting, if there's humour as well.
What appeals to you most about the art of the short story? How did the short-story structure shape and influence your writing in this collection?
I don't have a particular preference for any length of story. I'll read a long novel, a verse novel or a very short story, if the writing is good. I had been working on a longer manuscript when I stopped and wanted a break. I thought I'd try out a few ideas and styles I'd been thinking about, so I started writing short stories and after I had written a few I started to put them together to see if they could sit together as a collection.
When did you know the collection for An Astronaut's Life was complete? Was it difficult to stop yourself from writing more? 
It was finished when I ran out of time and had to go to print. Left to my own devices I probably would have gone on changing the combination of stories indefinitely—so I'm quite glad that happened.
---
An Astonaut's Life is available online and in bookshops today.
For more author interviews, click here.
Don't Miss Author and Publisher Jonathan Galassi in Australia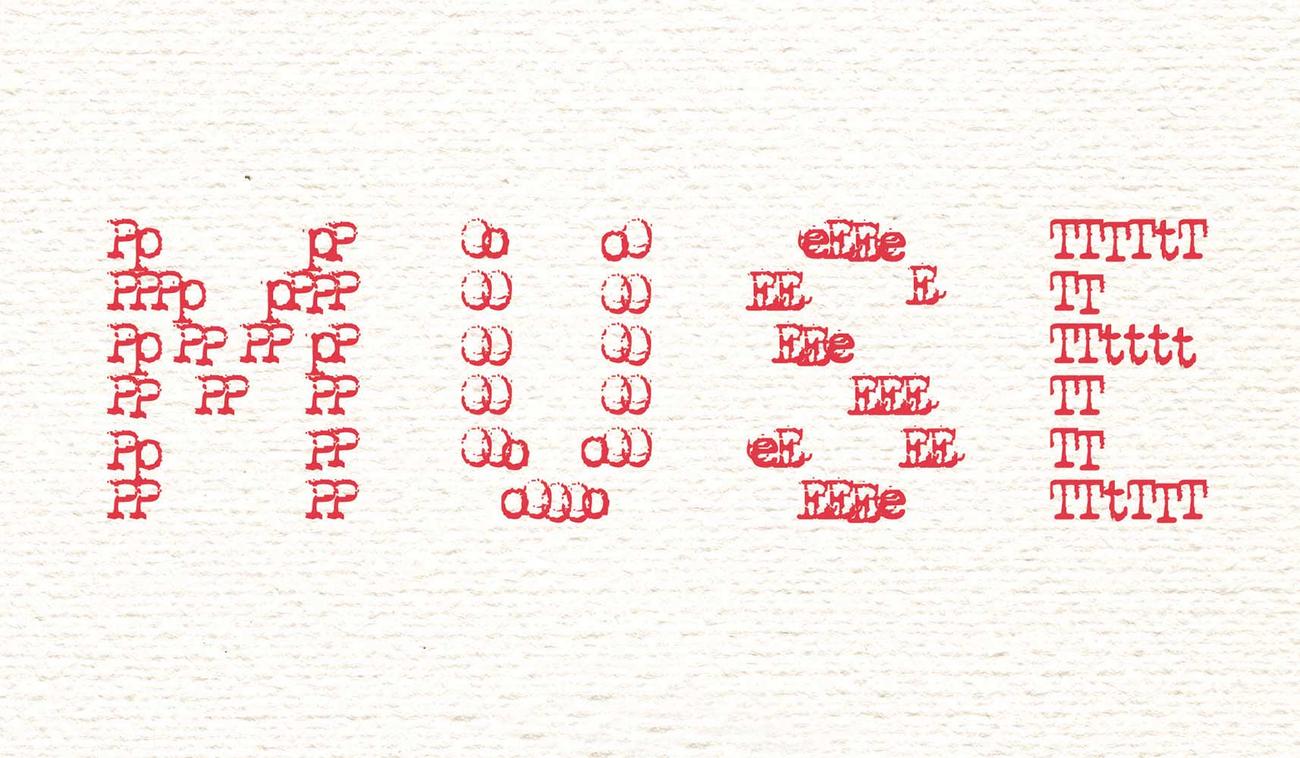 In a few short weeks publishing legend Jonathan Galassi will be visiting our shores to promote his wonderful debut novel, Muse. Galassi is president and publisher of Farrar, Straus and Giroux and, as a guest of this year's Melbourne and Brisbane Writers Festivals, will be talking about the publishing scene in New York City, editing Jonathan Franzen, working in translation and, of course, his delightful debut novel, Muse.

Muse is a charming and romantic look at publishing from the inside. It's sexy, funny and smart, and it's about books—what more could you ask for!

This is a love story. It's about the good old days, when men were men and women were women and books were books, with glued or even sewn bindings, cloth or paper covers, with beautiful or not-so-beautiful jackets and a musty, dusty, wonderful smell; when books furnished many a room, and their contents, the magic words, their poetry and prose, were liquor, perfume, sex, and glory to their devotees. These loyal readers were never many but they were always engaged, always audible and visible, alive to the romance of reading. Perhaps they still exist underground somewhere, hidden fanatics of the cult of the printed word.
Paul Dukach is heir apparent at Purcell & Stern, one of the last independent publishing houses in New York, whose shabby offices on Union Square belie the treasures of its list. Thanks to his boss, the flamboyant Homer Stern, Paul learns the ins and outs of the book world.
But though things are shaky in the age of conglomerates and digital, Paul remains obsessed by one dazzling writer: poet Ida Perkins, whose outsize life and audacious verse have shaped America's contemporary literary landscape, and whose longtime publisher—also her cousin and erstwhile lover—happens to be Homer's biggest rival. And when Paul at last meets Ida at her secluded Venetian palazzo, she entrusts him with her greatest secret—one that will change their lives forever.
Enriched by juicy details from a quintessential insider, Muse is a love letter to publishing and a wonderfully nostalgic novel filled with intrigue, ambition, love and desire.
For a great introduction read this interview in Salon, where Galassi talks about many things including Muse, Franzen and the current state of publishing. And in his interview with ABC Radio National Books & Arts Daily he makes a small connection between Ida Perkins, the wonderful rock-star poet at the centre of his novel, and our own literary pretender Ern Malley. And for the musically inclined, Galassi has created a playful list of music to accompany the novel for Largehearted Boy, including everything from Frank Sinatra to Kurt Cobain, from Stravinsky to The Temptations.
Praise for Muse
'The novel is an enjoyably incestuous tangle of life and art, with allusions that branch beyond the insular realm of New York publishing and into American literary culture.' Boston Globe
'I have not enjoyed a book this much in a long time. Galassi's writing skips along with seemingly effortless ease. He manages to capture an idea, a person or a moment without needing to distract you with the brilliance of his own wit or style.' Tim Hehir, Melbourne Review of Books
'Muse is many things: a satire of New York's social world, a portrait of publishing that is both love song and takedown, and an intriguing mystery. But beneath the book's sometimes brittle surface lies the belief that literature can change lives. Yes, the business of books is changing. But what's written on the ­pages remains just as powerful, just as real—and few know that better than Jonathan Galassi.' New York Times
'Muse is quintessentially stylish, as well as a poetic contemplation on the mythologising of authors, the symbiotic relationship between writers and their work, and the impact of fame on life.' Guardian

'The prelude acts like a soothing balm to any print-loving bibliophile who feels besieged by the encroaching takeover of electronic copy.' Sydney Morning Herald

'Muse is quintessentially stylish, as well as a poetic contemplation on the mythologising of authors, the symbiotic relationship between writers and their work, and the impact of fame on life.' Observer
'There's a rich sense of place, as Galassi clearly draws on personal experience, lightly fictionalised. You can practically smell the mustiness of the shabby chic offices of Purcell & Stern...There's also a salacious fun to be had in trying to spot who might be who in the real world.' New Daily
Muse is available in bookshops and online. You can also book now for Jonathan Galassi's events at Melbourne and Brisbane Writers Festivals.
The Ten Best Novels for When You Have A Cold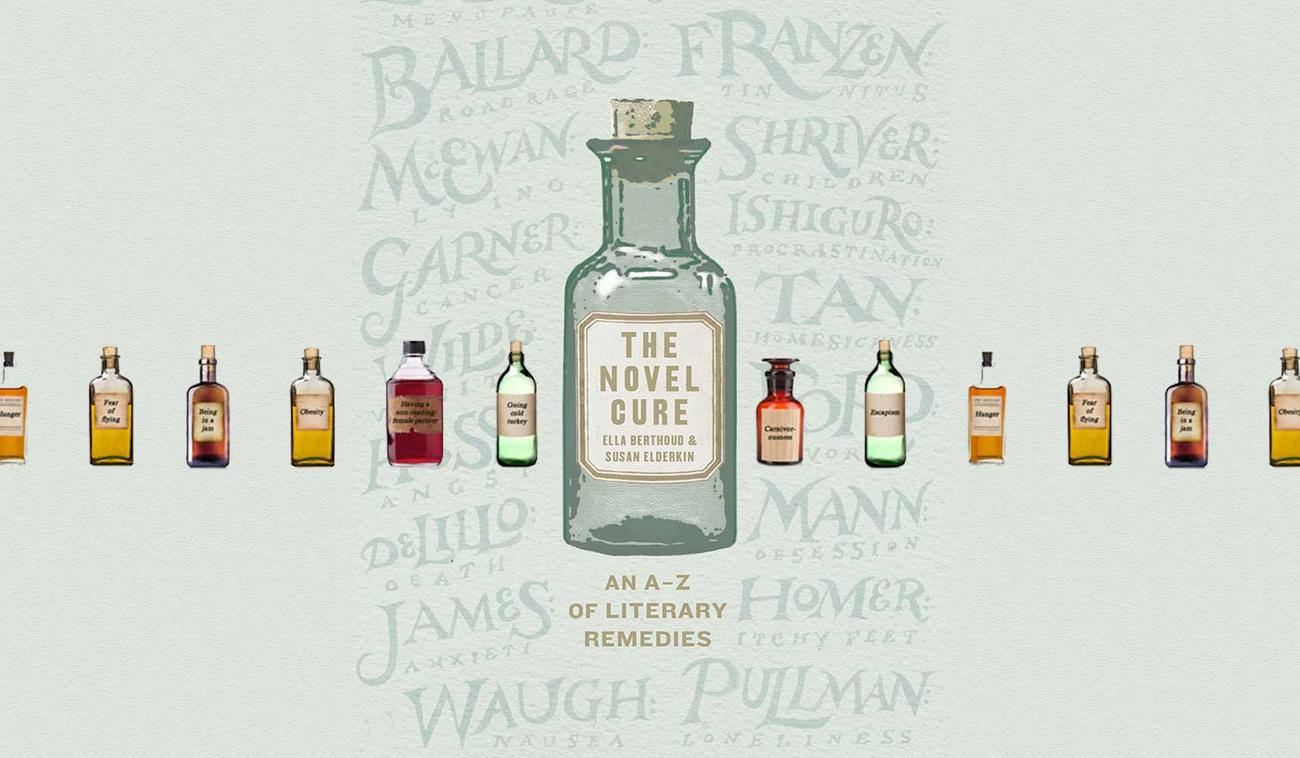 Have you got the winter blues? Cold, tired, achy, bored, depressed?
Rifling through this wonderful collection will make you feel better, even before you start reading a prescribed list of 'medication'.
The Novel Cure is a medical handbook for booklovers containing an extensive list of literary remedies drawn from the best writing of the last two thousand years. Carefully curated selections offer cures for everything from a broken heart to a broken leg. Life's bigger challenges, such as losing a parent or becoming a single father, are in here too.
But here's the entry for the common cold.
cold, common

There is no cure for the common cold. But it is an excellent excuse to wrap up with a blanket, a hot water bottle and a comforting, restorative read.

THE TEN BEST NOVELS FOR WHEN YOU'VE GOT A COLD

Eucalyptus Murray Bail
A Study in Scarlet Arthur Conan Doyle
Memoirs of a Geisha Arthur Golden
The Princess Bride William Goldman
The Secret Life of Bees Sue Monk Kidd
Comet in Moominland Tove Jansson
Jamaica Inn Daphne du Maurier
The Lost Art of Keeping Secrets Eva Rice
The Devil Wears Prada Lauren Weisberger
The Age of Innocence Edith Wharton

See also: man flu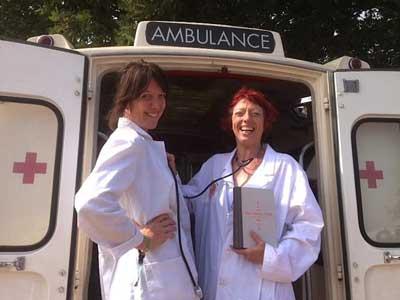 Authors Ella Berthoud and Susan Elderkin are two of the UK's leading experts in bibliotherapy, an alternative therapy technique that has thousands of advocates around the world. They've been best friends since university, where they began prescribing books for one another. Ella went on to study fine art and became a painter and art teacher. Susan became a novelist and was listed by Granta as one of the 20 Best of Young British Novelists in 2003. She is also a travel writer, journalist and reviewer. Together, they now hold sell-out bibliotherapy sessions and retreats in the UK and have a regular slot with The School of Life.
Fun yet informative, The Novel Cure will expand your reading list while making you feel better. And there's plenty of Australian content including Tim Winton's Cloudstreet, as a remedy for dealing with rowdy neighbours, Shirley Hazzard's The Transit of Venus, to discourage wasting time on a dud relationship, and Gregory David Roberts' Shantaram, to cure constipation.
Featuring old and modern classics, unheard-of gems, novels for all tastes and ages, The Novel Cure is a warm and passionate, witty and wonderful way to expand your reading list (and cure what ails you). 
Ceridwen Dovey, author of Blood Kin and Only the Animals, describes her 'surprising' and 'satisying' bibliotherapy session, and does a great job of putting bibliotherapy into the broader context of reading and therapeutic history. John Crace reveals the excitement of receiving his curative reading list in this piece for the Guardian, which has also cherry-picked its choice A–Z here. Or, direct from the doctors' mouths, listen to radio interviews with the authors on BBC Women's Hour or ABC Radio National's Life Matters.
And if you just need a cure, right now, the online surgery is open!
Finally, if you've hit that time of the year when the months are too long and the pay-days are too far apart, see the entry for broke, being and be cheered by the fact that you can buy a copy of The Novel Cure for the super-special price of $20. And hunker down with it and a hot water bottle until the sun reappears.
Translating the 2014 Nobel Prize Winner Patrick Modiano, by Penny Hueston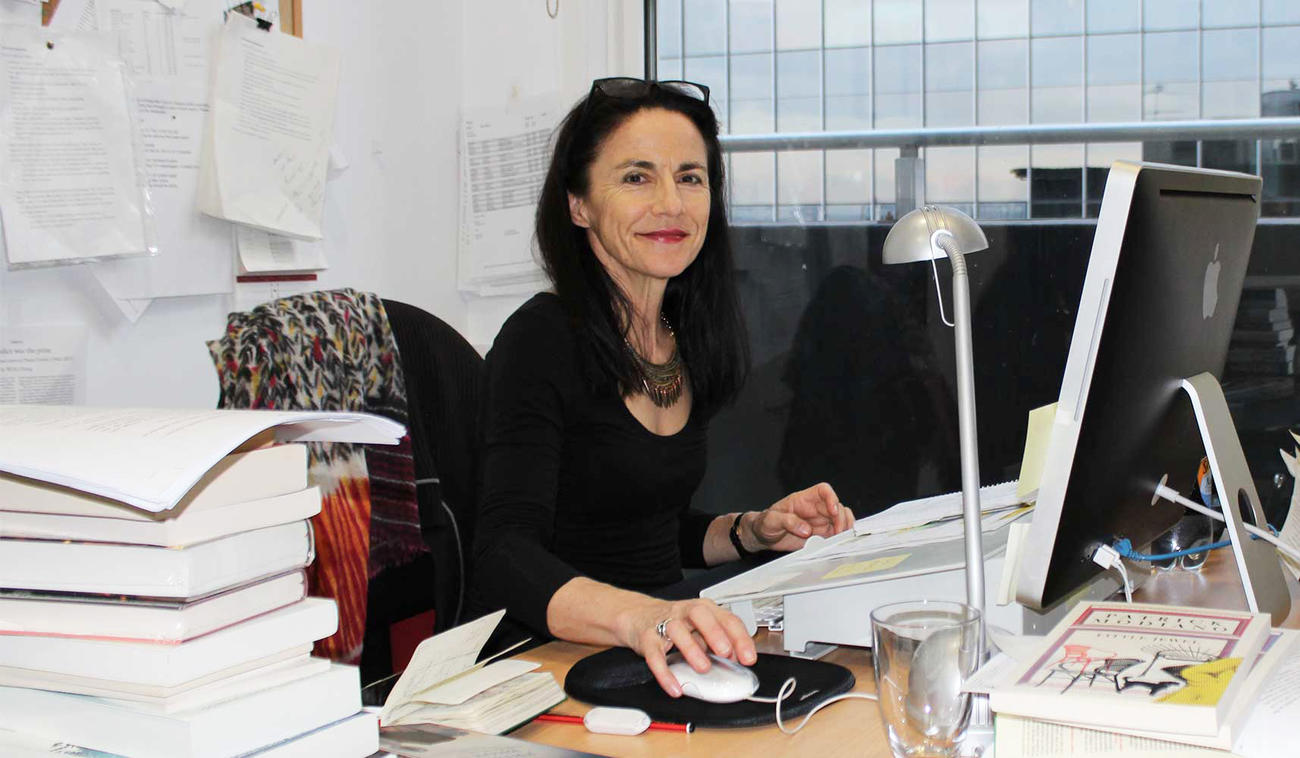 Translator and senior editor Penny Hueston introduces the 'haunting, sometimes hallucinatory tones' of 2014 Nobel Prize winner, Patrick Modiano, and his forthcoming books Paris Nocturne and Little Jewel.
We are about to publish our fourth Nobel Prize winner at Text, after Patrick White, J. M. Coetzee and Knut Hamsun, but you may not know much about him, perhaps because few of his twenty-five novels have been translated. On 29 July we are publishing Paris Nocturne (Accident Nocturne) and Little Jewel (La Petite Bijou) by the French writer Patrick Modiano.
Paris Nocturne, translated by Phoebe Weston-Evans, begins with a car accident in Paris. It is like a mystery novel in which we are searching for the crime itself, as Modiano explores the elusive nature of memory. Many of his novels are obsessed by how we remember. Little Jewel, which I translated, is the story of a young woman in quest not so much of her mother as memories of her mother, and clues to her mother's past.
Translating Little Jewel was a real pleasure. Not simply because of my own memories (I met Modiano and studied his novels when I was living in Paris in my twenties), but because the tone and rhythms of his own nostalgia are a challenge to capture, as is his pitch-perfect, deceptively simple style, often described as la petite musique.
Born in 1945, on the outskirts of Paris, Modiano is an intensely shy and private man, but it is no secret that almost all of his novels (as well as his film script for Louis Malle's Lacombe Lucien) are concerned with the underworld characters of the Occupation and the behaviour of these individuals after the war. Modiano has characterised his novels as 'a kind of autobiography, but one that is dreamed up or imaginary'. His father was Jewish and worked in the black market during the Occupation; his mother, an actress, often away while her son was a child, is also known to have moved in this crooked world. So many of Modiano's novels explore life from the point of view of a child who is lost, betrayed and searching in vain for clues to a past he feels will reveal truths, but which is forever out of his reach. Almost all of his novels are set in Paris and the city's biography, traced by Modiano, makes for another of the pleasures of reading and translating this writer.
Little Jewel is distinctive because, apart from his preceding novel (Dora Bruder, based on the story of a real Jewish girl who was deported to Auschwitz from Drancy, the Paris internment camp set up by the Occupation government to assist the Nazis), this is Modiano's only novel written from the female point of view. It is a moving story of a young woman, abandoned as a child, who, from the sidelines of life, bewildered and often panic-stricken, is searching for connection, both in her past and in her lonely life in the present (1967 in Paris).
From a technical point of view, one of the problems I had to think my way through as I translated Little Jewel was how to deal with the way Modiano effortlessly changes tenses. His world is the past—from the perspective of the narrator and also, occasionally, of the author. For the most part, I am not a translator who thinks it is okay to take 'creative' liberties with the original. Sure, it may be necessary to make certain elisions and 'silent' alterations in the interest of meaning and euphony in English, but not at the cost of a dramatic change to the original. While it might have been easier to smoothe over Modiano's tenses in English, this would have betrayed an effect of temporal dislocation by an author who creates a world where memories, real or invented, are more real than anything else. Moving between these different realms of the past is precisely what creates the genius of the Modiano style of flou, haziness, fragmentation, uncertainty. There are a few places in Little Jewel where I worried about the reader's potential perceptions of these shifts in tense, but I chose to adhere to the original French and let the reader be brought up short, wondering whether the narrator is the author, and whether we are in the past or the present, a present that is taken up in the workings of memory itself. English doesn't always conjugate into the same subtleties of the past as the habitual or unfinished imparfait, imperfect, allows, in contrast to the more factual, finished passé composé, the past perfect (in which memories are set, fixed forever). And the pluperfect is used more in French; and let's not even mention the past historic, common in French but almost non-existent in English. And then there's the subjunctive, one of the many things I love about French but which is not always directly translatable.
I hope I have succeeded in capturing Modiano's haunting, sometimes hallucinatory tone of despair and disorientation. Modiano captures this tone through shades of light, and photographs also a play a big role in the narrator's attempts to uncover secrets. I kept the texture of old photographs by Brassai and Doisneau in mind while translating. Modiano's writing is about sadness, about the recognition of his own inability to relinquish a quest for truths about the past—a troubled past that will never fade, but which he will never completely grasp and in which he will always be somehow trapped.
I hope readers enjoy discovering the world of Patrick Modiano in Paris Nocturne and Little Jewel.
---
To find out more about Patrick Modiano read his delightful Nobel Lecture, in which he talks about the 'strange and solitary activity' of writing as 'a little like driving a car at night, in winter, on ice, with zero visibility. You have no choice, you cannot go into reverse, you must keep going forward while telling yourself that all will be well when the road becomes more stable and the fog lifts.' Read the full lecture here.
For futher reading, the French edition of Local has a list of 'ten things to know about Patrick Modiano' and the Guardian and Telegraph have both done profiles. Extracts are available for Little Jewel here and for Paris Nocturne at Asymptote here.
Little Jewel and Paris Nocturne are available online and in bookshops on 29 July.
New Dark and Thrilling YA from Rebecca Lim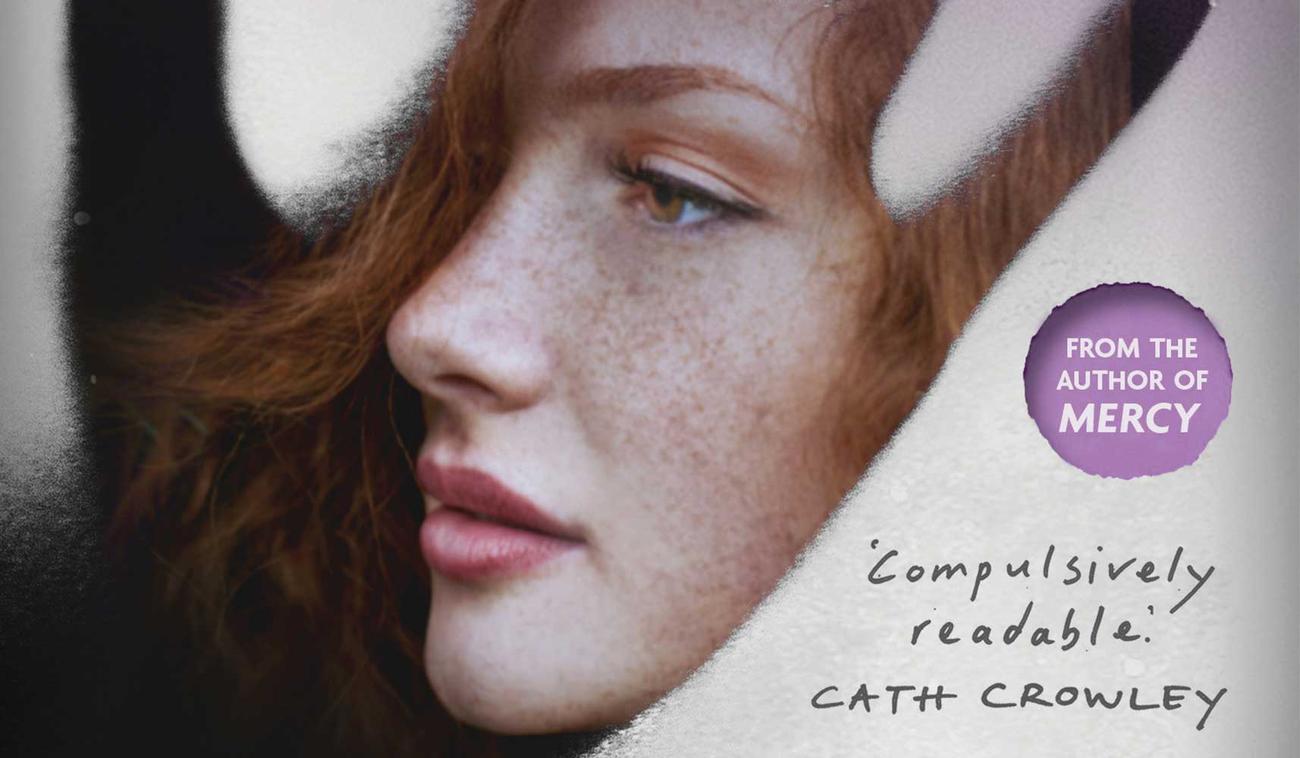 Rebecca Lim is the much-loved author of the Mercy series and The Astrologer's Daughter. Her new book, Afterlight, is a creepy and compulsive thriller with a paranormal edge.

Sophie Teague's life has fallen apart since her parents died in a freak motorbike accident. But she's just enrolled at a new high school, hoping for a fresh start.
That's until Eve, a beautiful ghost in black, starts making terrifying nightly appearances, wanting Sophie to be her hands, eyes and go-to girl.
There are loose ends that Eve needs Sophie to tie up. But dealing with the dead might just involve the greatest sacrifice of all.
Dark, thrilling and unrelentingly eerie, Afterlight will take you deep into the heart of a dangerous love story, revealing the otherworldly—and deadly—pull of past wrongs that only the living can put right.
Wonderfully evocative of Melbourne and its suburbs, this is a pageturning read for ages 14 plus.
'I loved it. The intensity, especially with the last few chapters was unexpected and had me on the edge of my seat. I adored Sophie's character, who readers will not only find likeable but also relatable. Rebecca Lim is a wonderful Aussie author who's taking our own brand of young adult to the world.' Diva Booknerd
'I am like 85% sure Rebecca Lim is not of this world. I don't know how she does it, but she's written a novel about a girl who follows the directives of a ghost and it's somehow believable. Authentic. Ghosts exist.' Steph Bowe
Rebecca Lim is a writer and illustrator based in Melbourne, Australia. She worked as a commercial lawyer for several years before leaving to write full time. Rebecca is the author of sixteen books for children and young-adult readers, including The Astrologer's Daughter and Afterlight. An Aurealis Awards finalist, Rebecca's work has been longlisted for the Davitt Award for YA, the Gold Inky Award and the CBCA Book of the Year Award for Older Readers. Her novels have been translated into German, French, Turkish, Portuguese and Polish. 
Read this interview with Kirsty Eagar, in which Rebecca talks about her process and why you don't need a room of your own to write. Or hear her reading from Afterlight and discussing it with the Published...Or Not team at 3CR.
And if you're a teacher you can download Australian curriculum teaching notes here.
Afterlight is available in bookshops and online now.
Haunting and Poetic: A Cure for Suicide by Jesse Ball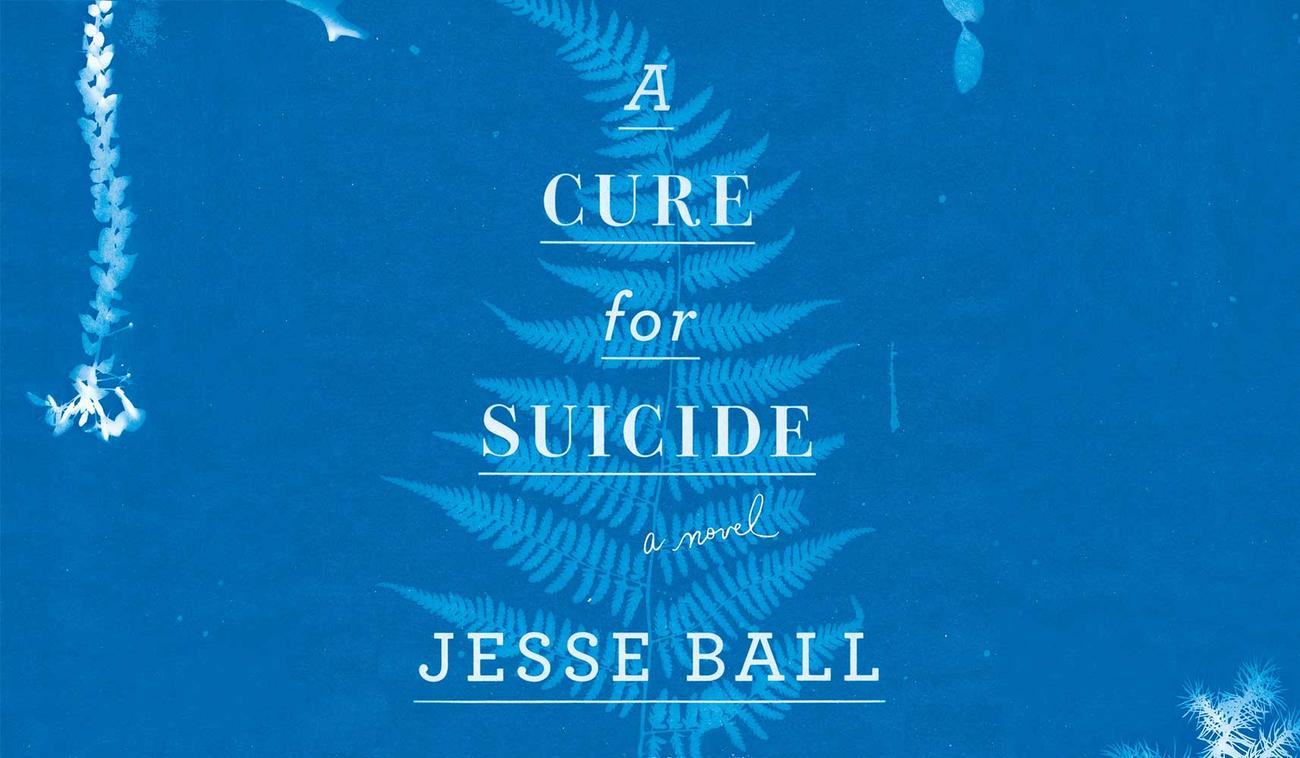 '[A Cure for Suicide is] a puzzle box and a haunting love story...Whatever the source of this book's elusive magic, it should cement Ball's reputation as a technical innovator whose work delivers a powerful emotional impact.' STARRED review, Publishers Weekly

A poet and novelist, Jesse Ball writes gripping, haunting fiction in spare and powerful prose. A Cure for Suicide is Jesse's fifth novel and the second published by Text. It is a captivating story about a man starting over, and the strange woman who insinuates herself into his life and memory.
You are here because you have been very sick. You almost died...It is my job to make you better. You and I shall become good friends as you grow stronger, and as you learn. There is much for you to learn.
The man and the woman move into a house in a village. The woman is both doctor and guide, charged with teaching the man a series of simple functions: this is a chair, this is a fork, this is how you meet people. He shows improvement, yet his dreams are troubling. One day, she brings him to a party where he meets Hilda, a charismatic woman whose surprising assertions throw everything the man has learned into question. What is this village? Why is he here? And who is Hilda?
A Cure for Suicide is a fascinating novel of love and illness, despair and betrayal.
'An enthralling thought experiment that considers the value of memory versus the pain of grief. Fans of dystopian stories and themes involving memory will relish this magical novel.' Huffington Post
'A puzzle, a love story, and a tale of illness, memory, and manipulation, A Cure for Suicide promises to be a unique novel from a writer already known for his originality.' Millions
'As in his elegant, enigmatic previous novels, The Curfew (2011) and Silence Once Begun (2014), Ball imagines a spare, spooky, muffled realm of continual surveillance and absolute control...Ball slyly exposes the survival-focused aspects of human interactions, from small talk to shared meals...a tragic love affair further complicates the disquieting and profound mystery of it all.' Booklist
'This is a beautifully written quest for meaning that challenges assumptions about the tie between memory and the creation of meaning.' Bookslut
Jesse Ball is the author of four other novels: Samedi the Deafness, The Way Through Doors, The Curfew, and Silence Once Begun. Silence Once Begun was a New York Times Book Review Editors' Choice and received rave reviews from Los Angeles Times, Wall Street Journal and James Wood at the New Yorker, among many others—see the full list here.
Ball was also a finalist for the 2015 New York Public Library Young Lions Fiction Award and a 2014 Los Angeles Times Book Prize. He received an NEA creative writing fellowship for 2014 and the 2008 Paris Review Plimpton Prize. His verse has been included in the Best American Poetry series. Get an insight into his views on politics and process in these interviews with Lifted Brow and Paris Review.
A Cure for Suicide is available online and in bookshops now.
What Do Women Want? Female Desire and Magic Mike XXL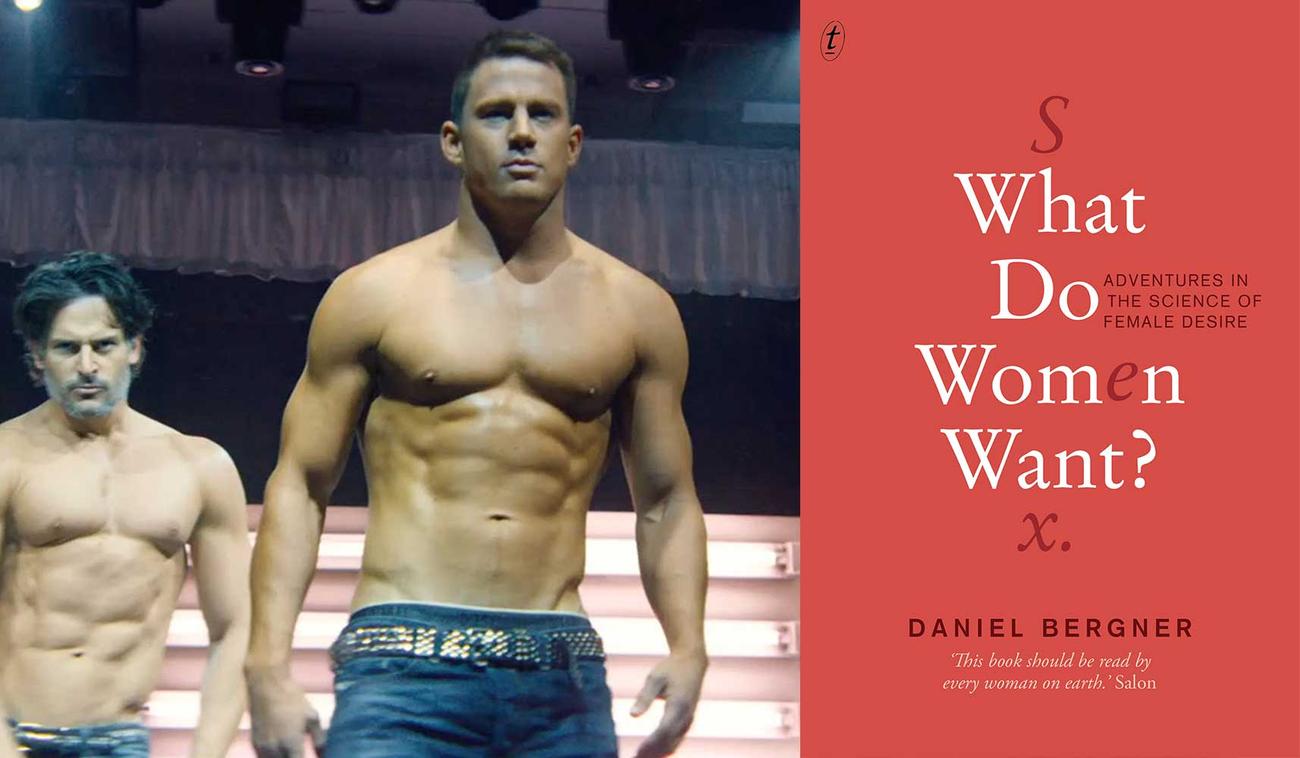 Sales and Marketing Director Kirsty Wilson on Magic Mike XXL and what women really want.
After reading Clem Bastow's utterly joyful review of the new Steven Soderbergh film Magic Mike XXL last week, a friend admitted he was surprised women could get so excited over beefcake men stripping that they'd be hooting and cheering in a cinema. 
'I thought women were attracted to men because of who they were, not because of how they looked,' he said, like a whiny eight-year-old child. 
All those wasted years, believing in women's goodness. 
Of course, many of us already know that women are biologically not all that different from men when it comes to sex drive. Women have just been raised to express their sexuality differently. 
But I bet you didn't know just how primal women's desire is.
Daniel Bergner is the author of a gob-smacking, eye-opening book about female desire called What Do Women Want?, in which he documents scientific studies of women's sexuality. 
One study detailed in Bergner's book asked female subjects—gay and straight—to watch a series of short porn clips while sitting alone in a Toronto lab. Each woman had a plethysmograph inserted in her vagina, measuring blood flow. She also had keypad on which she rated her own feelings of arousal as she watched the films. 
The clips showed all kinds of sexy stuff: men with women; women with women; men with men; lone men or women masturbating; a muscular, gorgeous man walking along the beach showing off his toned bum and flaccid penis; and even bonobo apes going at it. 
And according to the plethysmograph, every single clip turned the women on. Hugely.
Interestingly, the clip that had the least impact on the subjects' vaginal blood flow wasn't the humping bonobos, but the nude dude with the slack member. 
But even more interesting was the contradiction between the arousal ratings the subjects gave on their keypad and the measurements provided by the plethysmograph. Women understated their own excitement at the clips involving women alone or women with other women—but the blood pumping through their genitals, as measured by the plethysmograph, told a totally different story. Same went with the clips of gay male sex. 
Essentially, women's bodies responded strikingly differently to the way their minds did. The subjects' understanding of their own desire was completely back to front.
The Toronto study is just one of dozens cited in Bergner's extraordinary book, which amasses a plethora of truly eye-opening scientific evidence about women's behaviour and biology. If it were more widely known, this kind of knowledge could revolutionise the way women understand themselves and the way female sexuality is viewed—and it might just stop my innocent friend being so shocked at the idea of women cheering for Channing Tatum to take his shirt off in Magic Mike XXL, too.
Reduced to just $14.99 this week only.
BUY What Do Women Want? now.

Ta-Nehisi Coates's Letter to His Son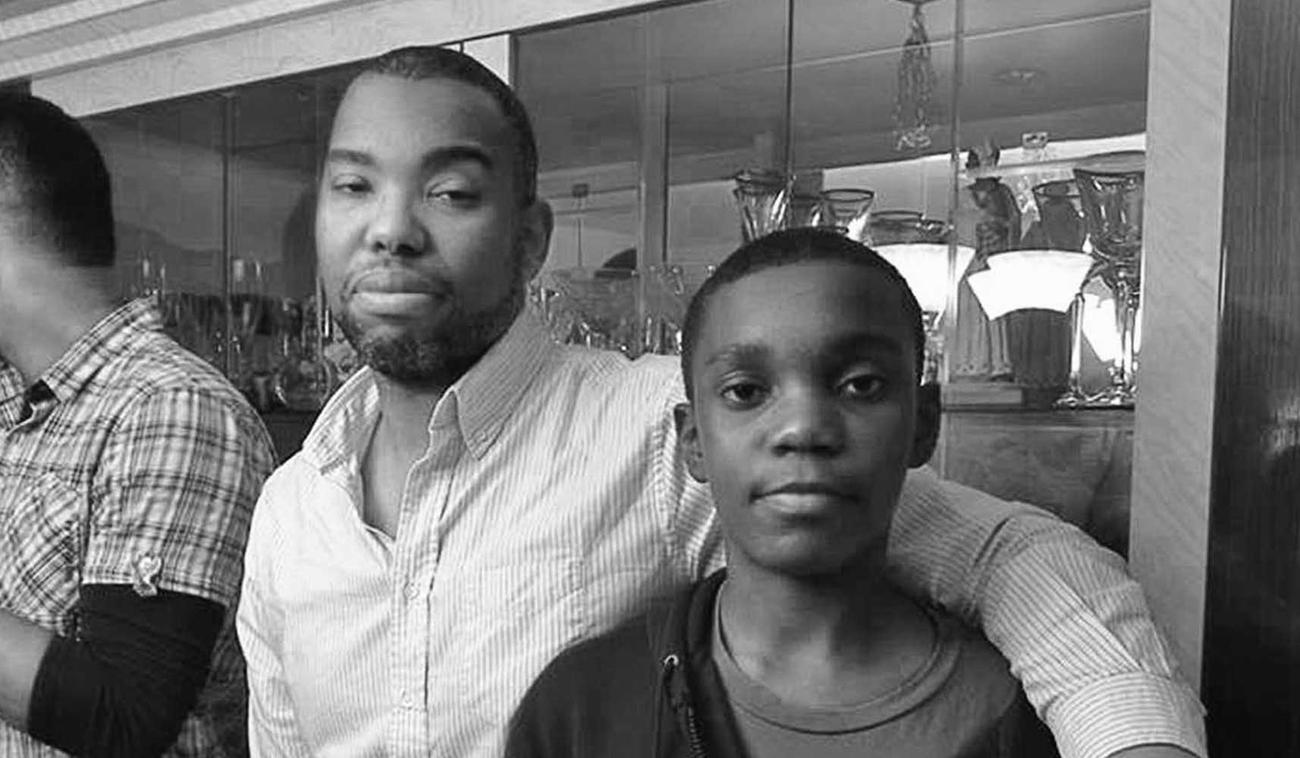 After the Charleston shootings, journalist David Remnick, musician John Legend and others started talking about a powerful new book about the black experience in America: Ta-Nehisi Coates's Between the World and Me. The interest in the book was so great that publication was moved forward from September to July. Already receiving rave reviews and wide coverage, Between the World and Me is released in Australia on Thursday.
'The single best writer on the subject of race in the United States.' New York Observer
In the form of a letter to his fourteen-year-old son, Coates seeks to explain what it means to live in a black body in the United States and attempts to answer the questions that have plagued him his whole life—most crucially, why he, and other black people he knew, seemed to live in fear.

In the 150 years since the end of the Civil War and the ratification of the Thirteenth Amendment, the story of race and America has remained a brutally simple one, written on flesh: it is the story of the black body, exploited to create the country's foundational wealth, violently segregated to unite a nation after a civil war, and, today, still disproportionately threatened, locked up and killed in the streets. What is it like to inhabit a black body and find a way to live within it? And how can America reckon with its fraught racial history?
In Between the World and Me, Ta-Nehisi Coates attempts to answer those questions. He shares with his son the story of his own awakening to the truth about history and race through a series of revelatory experiences: immersion in nationalist mythology as a child; engagement with history, poetry and love at Howard University; travels to Civil War battlefields and the South Side of Chicago; a journey to France that reorients his sense of the world; and pilgrimages to the homes of mothers whose children's lives have been taken as American plunder. Taken together, these stories map a winding path towards a kind of liberation—a journey from fear and confusion, to a full and honest understanding of the world as it is.
Ta-Nehisi Coates is a national correspondent for the Atlantic and the author of the memoir The Beautiful Struggle. Coates has received the National Magazine Award, the Hillman Prize for Opinion and Analysis Journalism, and the George Polk Award for his Atlantic cover story 'The Case for Reparations'. 
Listen to Ta-Nehisi Coates read from Between the World and Me in this excerpt for the Atlantic. Or read an extract here.
Listen to an emotional interview on NPR and see below for some of the incredible praise Between the World and Me has already received.
Between the World and Me is in bookshops from Thursday. 
Praise for Between the World and Me
'I've been wondering who might fill the intellectual void that plagued me after James Baldwin died. Clearly it is Ta-Nehisi Coates. The language of Between the World and Me, like Coates' journey, is visceral, eloquent and beautifully redemptive. And its examination of the hazards and hopes of black male life is as profound as it is revelatory. This is required reading.' Toni Morrison
'A searing meditation on what it means to be black in America today...as compelling a portrait of a father–son relationship as Martin Amis's Experience or Geoffrey Wolff's The Duke of Deception, and a showcase for Mr Coates's emotional reach as a writer and his both lyric and gritty prose.' New York Times
'Between the World and Me is a love letter written in a moral emergency, one that Coates exposes with the precision of an autopsy and the force of an exorcism...Coates has written a book about immense and ongoing failures of humanity that is a triumph of humanism in itself, a book that renders the injuries of racism brutally near and real.' Slate
'Part memoir, part diary, and wholly necessary...Coates's knives are deadly, and they strip away the fat from truths passingly familiar to many but lived by only a few. It is an indictment.' New Republic

'Obama's statement also made me think of Between the World and Me, an extraordinary forthcoming book by Ta-Nehisi Coates, in which he writes an impassioned letter to his teen-age son—a letter both loving and full of a parent's dread—counselling him on the history of American violence against the black body, the young African-American's extreme vulnerability to wrongful arrest, police violence, and disproportionate incarceration.' David Remnick, New Yorker
'The powerful story of a father's past and a son's future. Coates offers this eloquent memoir as a letter to his teenage son, bearing witness to his own experiences and conveying passionate hopes for his son's life...this moving, potent testament might have been titled Black Lives Matter.' starred review Kirkus 

'I just finished an advance copy of Between the World and Me, a look at the racial history of our country by Ta-Nehisi Coates. It's really powerful and emotional.' John Legend, Wall Street Journal   
'As a meditation on race in America, haunted by the bodies of black men, women, and children, Coates's compelling, indeed stunning, work is rare in its power to make you want to slow down and read every word. This is a book that will be hailed as a classic of our time.' Publishers Weekly
'Between the World and Me is a small epic in the tradition of James Baldwin's The Fire Next Time.' Gawker
'Ta-Nehisi Coates is the James Baldwin of our era, and this is his cri de coeur. A brilliant thinker at the top of his powers, he has distilled 400 years of history and his own anguish and wisdom into a prayer for his beloved son and an invocation to the conscience of his country. An instant classic and a gift to us all.' Isabel Wilkerson, author of The Warmth of Other Suns
'Calling it: Between the World and Me will be on every "Top 10 Nonfiction Books of 2015" list come December...Between the World and Me is an artful confrontation with America's relationship with race...If this isn't the kind of thing you usually read, pick it up. Necessary reading for the historical moment we're in.' BookRiot
Vive la France! Indulge in the French Connection at Text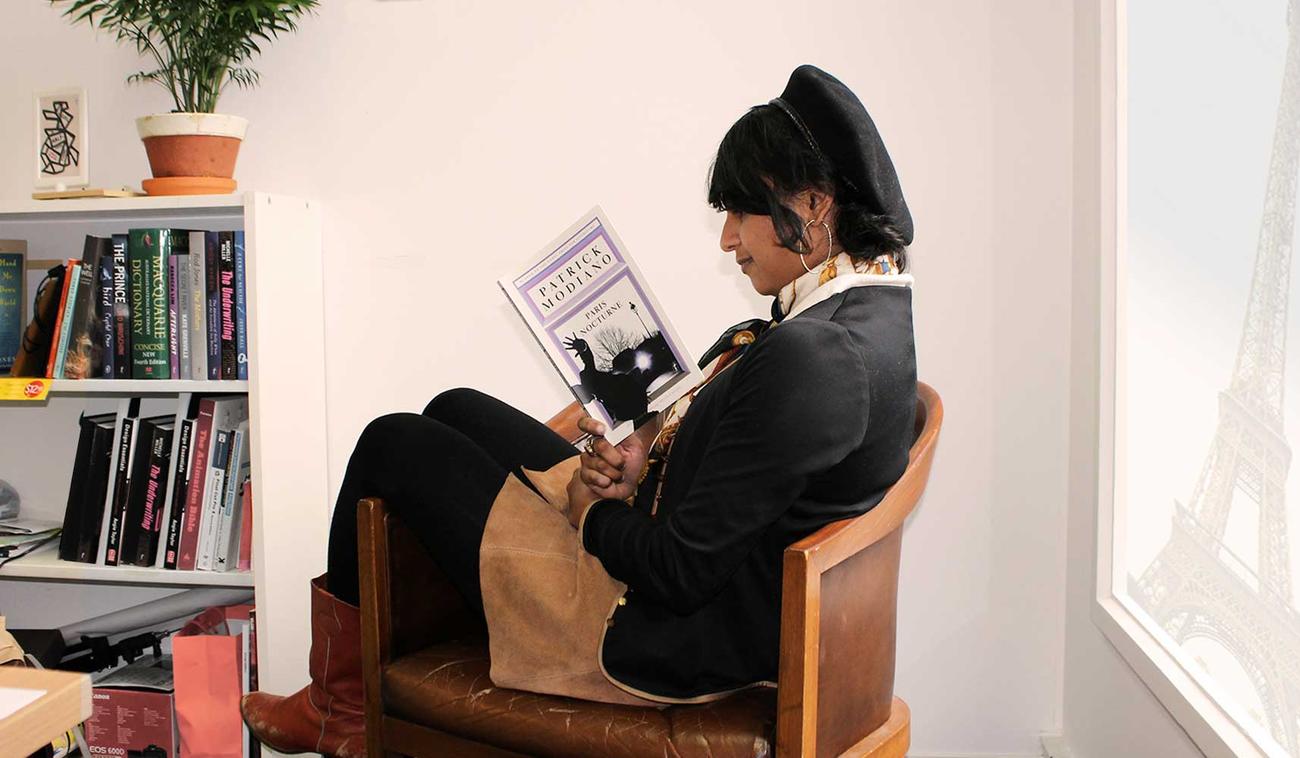 Don a beret, quaff some champagne and celebrate Bastille Day with some of our great French and French-inspired books—including award-winning history, memoir, thrillers, fiction and coming-of-age stories that celebrate our enduring fascination with France and French culture.
Starting with Anne Sinclair—France's best-known journalist and the model for Marianne, the striking national emblem. She is also the granddaughter of Paul Rosenberg, renowned European art dealer, who fled Vichy France and the horrors of Nazi occupation. In My Grandfather's Gallery she draws on her grandfather's intimate correspondence with Picasso, Matisse, Braque and others to paint a fascinating portrait of a legendary member of the Parisian art scene.
Miranda Richmond-Moulliot, the bestselling author at this year's Adelaide Writers Festival, also traces her family's French history in the evocative and heartbreaking A Fifty-Year Silence. Following a deep fault line in her grandparents' lives, Miranda forestalls all her plans and moves to their abandoned stone house in a tiny French village, now a crumbling ruin. She immerses herself in letters and archival materials, slowly teasing stories out of her reticent, and declining, grandparents. Along the way she finds herself making a home in the village and falling in love. Told with warmth and humour, A Fifty-Year Silence is an uplifting love story spanning two continents and three generations.
For something wholly set in modern life, Marie Darrieussecq's All the Way is a powerful, hilarious and achingly honest story about a young French girl discovering her sexuality. Solange wants to have sex. Will it be with one of the boys at school? The exchange student? The fireman she meets at the disco when she sneaks out one night? Or with Arnaud, the coolest boy she knows? But who cares, Solange will do whatever it takes. All the Way is a brilliant and hilarious glimpse into the mind of an adolescent girl.
S. J. Watson's new psychological thriller Second Life starts with a death in Paris, and explores the darkest depths of a woman on the edge. When Julia learns that her sister has been violently killed, she knows she must get to the bottom of things. Even if it means jeopardising her relationship with her husband and risking the safety of her son. Getting involved with a stranger online. Losing control. Perhaps losing everything. Tense and unrelenting, Second Life is another brilliant novel from S. J. Watson, author of Before I Go to Sleep.
And in The Train to Paris, a young New Zealand tourist encounters a bewitching older woman. After a disastrous holiday with his girlfriend in Madrid, twenty-year-old Lawrence Williams takes the train back to Paris, but gets stranded at the border. Enter Élodie Lavelle. She might be twice his age but she's amused by the boy's earnest charm. She decides to entertain herself by educating him about the rules of her society, treating him to an unforgettable evening in Biarritz. But Élodie has not counted on what Lawrence might teach her in return, or how much their unlikely encounter will mark them both. The Train to Paris is a surprising and compelling love story.
Browse below for more French books, including Nancy Huston's Fault Lines, winner of the 2006 Prix Femina; The Conflict: Woman & Mother by Elisabeth Badinter, France's foremost feminist thinker; and coming in August two books—Little Jewel and Paris Nocturne—by Patrick Modiano, winner of the 2014 Nobel Prize for Literature. Little Jewel is translated by senior editor Penny Hueston. Watch this space for a forthcoming post by Penny on the art of translation.