Number 3 chiller
Bernadette Brennan's Introduction to Randolph Stow's To the Islands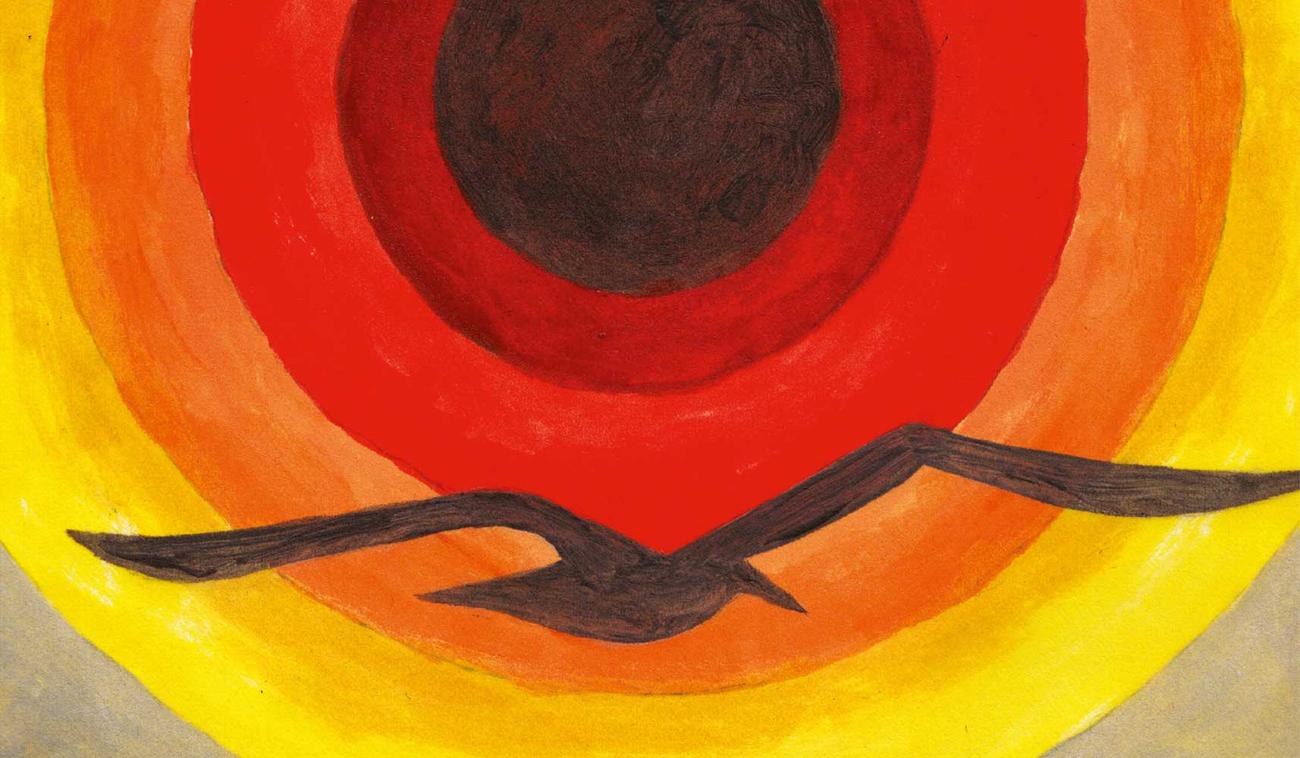 This month we're excited to be publishing no less than five Randolph Stow novels in the Text Classics series, all with new companion essays. Below, in her introduction for To the Islands, Bernadette Brennan reveals why thirty years after first reading the book she remains 'captive to its power'. For a broader look at Stow's legacy, read Nicolas Rothwell's excellent feature in the Australian.  
STRANGE COUNTRY
by Bernadette Brennan
Randolph Stow was only twenty-two when he published To the Islands, the haunting tale of an aged missionary on a self-destructive, self-pitying journey towards death. The novel won the Miles Franklin Literary Award in 1958, a year after the inaugural award was given to Voss. You can draw a link between these two novels: not because, as some critics have mistakenly suggested, Stow was working in Patrick White's shadow, but because both books marked a dramatic shift in Australian writing. White and Stow eschewed realism, sending their protagonists on existential journeys into country that was at once the Australian interior and the tortured landscape of the mind.
To the Islands opens with the old missionary, Stephen Heriot, being roused by an intensity of sound and sensation: 
A child dragged a stick along the corrugated-iron wall of a hut, and Heriot woke. His eyes, not yet broken to the light, rested on the mud-brick beside his bed, drifted slowly upwards to the grass-thatched roof. From a rafter an organ-grinder lizard peered sidelong over its pulsing throat. 

Oppressed by its thatch, the hot square room had a mustiness of the tropics...Outside, the crows had begun their restless crying over the settlement, tearing at his nerves. The women were coming up to the kitchen. He could hear their laughing, their rich beautiful voices. 
The day's heat is bearing down. Heriot's books are disintegrating, under attack from insects and mildew. He is exhausted, depressed. His first words, declaiming Baudelaire to the lizard, announce his world-weariness: 'The sixty-seventh year of my age. Rien n'égale en longueur les boiteuses journées—' (nothing's as long as the limping days). Quotations from Baudelaire's Les fleurs du mal are a form of shorthand in the book to signify questions of doubt and grief, weakness and self-disgust.
Heriot has lost his faith. He rails against a sense of futility and wants to tear down the mission he has devoted his life to building. In his confusion, fury and arrogance he smashes a crucifix, announcing, Lear-like: 'I believe in nothing.' Nothingness, in its many manifestations, tolls throughout the novel.
Stow wrote To the Islands after working for some months in 1957 as a ration storeman at the Anglican-run Forrest River Mission, in the far north of Western Australia. Having learned something of the culture, spirituality and language of the Umbalgari people, he sought to honour them, while also affirming what he saw as the important work being done by white Christian missionaries for Indigenous communities in remote Australia. In the 1981 revised edition of To the Islands, Stow removed some of the more heavy-handed 'propaganda' that celebrated the missionaries' role, but considered the rest of the text 'salvageable'. We should be thankful for that assessment, given that he had banned the reprinting of his two earlier novels, A Haunted Land (1956) and The Bystander (1957). To the Islands, by contrast, has almost never been out of print.
The setting and the focus on Aboriginal culture was groundbreaking in mid-twentieth-century Australian literature. While contemporary readers may baulk at some of Stow's descriptions and the way Heriot co-opts the Umbalgari language for his corroboree, Stow was one of only a handful of white writers who sought to portray Aboriginal characters with depth and complexity. Katharine Susannah Prichard's Coonardoo (1929) and the books of Xavier Herbert, Vance Palmer and Eleanor Dark went some way to giving Indigenous characters a voice, but it was not until the late 1950s that Stow, White and Judith Wright brought this concern to the literary mainstream.
The Onmalmeri massacre, based on the actual Umbali massacre of 1926, haunts To the Islands. Heriot, who seeks to atone for the historical atrocities of colonialism, instead realises his own culpability. In a fit of rage he casts a stone at Rex, thinking him killed. Disconsolate, he sets out on a journey to 'the islands' of the Aboriginal dead. Like so many heroes of European literature, he must experience exile in order to reconcile with himself and with his place in the world.
To the Islands is suffused with poetry. While Heriot quotes Gerard Manly Hopkins' 'Spring', it is Hopkins' great sonnet of religious doubt and despair, number forty-one, that best reflects Heriot's predicament: 
O the mind, mind has mountains; cliffs of fall 
Frightful, sheer, no-man-fathomed. Hold them cheap 
May who ne'er hung there...
The monumental, 'rocklike' Heriot is physically and spiritually a 'crumbling cliff'. With the help of his trusted Aboriginal friend Justin, he traverses the rugged country of north Western Australia, with its lush vegetation, teeming wildlife, gushing streams and massive red cliffs. But the most difficult cliffs he must negotiate are those in his mind. Stow projects Heriot's psychic drama of pride and guilt, atonement and eventual self-discovery onto the canvas of country. The novel progresses through a series of cinematic, cross-cutting scenes. Time and space pull together, then dance apart.
Early critics of Stow's work were troubled by the way he sought to fuse the symbolic and the real, privileging thought and emotion over action. For Stow, however, spirit and land—the internal and the external environments—are indivisible. He explained in Westerly in 1978:
The boundary between an individual and his environment is not his skin. It is the point where mind verges on the pure essence of him, that unchanging observer that for want of a better term we might call the soul. The external factors, geographical and sociological, are so mingled with his ways of seeing and states of mind that he may find it impossible to say what he means by his environment, except in the most personal and introspective terms...The environment of a writer is as much inside him as in what he observes.
In 2013, while researching an article about To the Islands and Heriot's quest, I raised with Roger Averill, Stow's authorised biographer, the idea of Stow's extreme sensitivity, his heightened appreciation of his environment. Averill responded:
I have long thought that Stow lacked a few layers of skin, allowing him to experience landscape and nature more directly and with greater sensitivity than most of us...I do think the idea of being stripped, at least to the skin, if not deeper, does relate to Heriot and his final declaration. To reach 'the islands' and his realisation that his soul is a strange country, Heriot has to be stripped of everything, of all his cultural certainties.
Heriot is highly educated. On his journey he quotes or alludes to a raft of classics: the Bible, Dante's Inferno, Everyman, Marlowe's Doctor Faustus, The Pilgrim's Progress, Shelley's 'Ozymandias', Coleridge's Rime of the Ancient Mariner, T. S. Eliot's The Waste Land; and Greek, Latin, German, French and Spanish poetry. Perhaps erudition blinds Heriot to any genuine understanding of himself and his place in the world. Only by shedding that learning, that way of seeing and thinking, can he approach true knowledge. Like David Malouf's Ovid in An Imaginary Life, Heriot eventually reaches a state of mind beyond language and intellectual understanding: a state of heightened intuitive perception and openness to experience. He discovers the landscape of his soul, a horizon of possibility.
As Stow's prepositional title indicates, this novel is more concerned with the journey than the destination. There can be no doubt, however, that the Stow scholar Anthony J. Hassall was correct when he noted, in Australian Book Review in 2009, that the closing scene of Heriot 'alone on a cliff above the Arafura Sea, confronting the strangeness of his soul and looking out towards the Aboriginal islands of the dead, is one of the unforgettable images of Australian literature'. Do the islands exist? Does it matter? Has Heriot found peace? Stow withholds certainty, offering open-endedness over resolution.
Earlier, Heriot and the murderer Rusty debate the possibility of an unforgiving God. When Rusty suggests that God 'pays us back for what we done', Heriot insists: 'We pay ourselves back...Because you know our crimes are like a stone, a stone again, thrown into a pool, and the ripples go on washing out until, a long time after we're gone, the whole world's rocked with them.' As his final act of will, Heriot hurls a boulder into the sea below. While one man may not be able to atone for the sins of a nation, he could set in motion ripples of thought that may reverberate after his death. The novel's true conclusion may yet lie somewhere far in the future.
I remember first reading To the Islands as an undergraduate in the 1980s. I was amazed at how Stow managed to evoke such beauty and majesty in landscape and people while narrating a tale of such pain and anguish. Like so many readers, I am haunted by the final vision of Heriot and perplexed by his last utterance. Over the years I have taught this novel to hundreds of students and, therefore, had cause to reread it multiple times. Thirty years after my initial encounter with To the Islands, I remain captive to its power. 
Revisiting the manuscript of this novel in 1981 an older Stow remarked: 'Nowadays I should hardly dare to tackle such a King Lear–like theme; but I do not regret having raised the large questions asked here, and so wisely left unanswered.' He pondered that perhaps the novel retained some interest 'because this story of an old man is really about a certain stage in the life of a sort of young man'. Today, the reverberations of Heriot's hurled stone continue long after the covers of this extraordinary novel are closed.  
BERNADETTE BRENNAN is a former senior lecturer in the Department of English at the University of Sydney. Her publications include a monograph, Brian Castro: The Seductive Play of Language, and two edited collections, Just Words?: Australian Authors Writing for Justice and Ethical Investigations: Essays on Australian Literature and Poetics. She is writing a literary biography of Helen Garner and her work.
---
The Girl Green as Elderflower, introduction by Kerryn Goldsworthy
The Suburbs of Hell, afterword by Michelle de Kretser
To the Islands, introduction by Bernadette Brennan
Tourmaline, introduction by Gabrielle Carey
Visitants, introduction by Drusilla Modjeska
BUY all 5 Stow Classics for $50—just add them to your cart and the discount will apply automatically!
2015 Ned Kelly Award Winners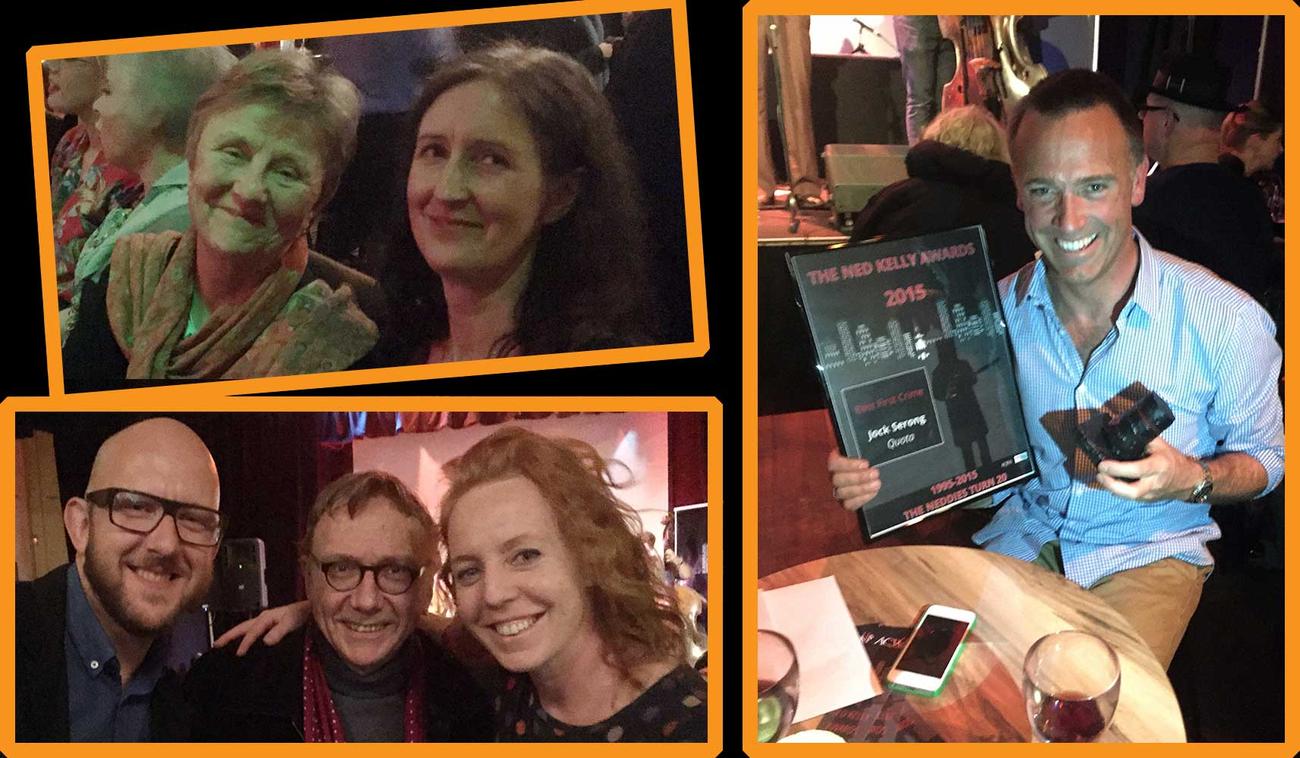 More great prize news this weekend with the announcement of the 2015 Neddies—the Ned Kelly Awards—Australia's most prestigious prizes honouring crime fiction and true-crime writing. Special guest of the evening was S. J. Watson, author of the bestselling thrillers Second Life and Before I Go to Sleep, which won the UK's Crime Novel of the Year (2011) and was adapted into a major movie starring Nicole Kidman, Colin Firth and Mark Strong. Watson is currently in Australia for a limited number of events: see more here. 
Winner of the Ned Kelly Award for non-fiction was Helen Garner, for her brilliant This House of Grief: The Story of a Murder Trial. In this compelling book, Garner tells the story of Robert Farquharson, who was convicted of the murder of his three young sons after driving the car in which they were all travelling into a dam. 
This House of Grief was a 2014 Times Literary Supplement Book of the Year. In the Australian, Peter Craven wrote, 'This House of Grief is a magnificent book about the majesty of the law and the terrible matter of the human heart. It has at its centre a feeling of the engulfing powers of love and hate and the way any heart unlucky enough may kill the thing it loves and drown in an eternity of grief. If you read nothing else this year, read this story of the sorrow and pity of innocents drowned and the spectres and enigmas of guilt.' 
Garner previously won this award for Joe Cinque's Consolation (2004). Her first novel, Monkey Grip, won the 1978 National Book Council Award and was made into a film in 1981. In 1995 she published The First Stone, a controversial account of a Melbourne University sexual-harassment case. She received the inaugural Melbourne Prize for Literature in 2006. Her most recent novel, The Spare Room (2008), won the Victorian Premier's Literary Award for Fiction, the Queensland Premier's Award for Fiction and the Barbara Jefferis Award, and was translated into many languages. 
This House of Grief is a must for your book club—download book club notes here. If you have any doubts, watch this excellent interview for the ABC's Book Club with Jennifer Byrne.
Best First Crime Novel went to Jock Serong's Quota. Serong lives and works on the far southwest coast of Victoria. He was a practising lawyer when he wrote Quota, a novel about a lawyer facing a career disaster, and is currently a features writer and editor of the Great Ocean Quarterly. 
When Charlie Jardim trashes his legal career in a spectacular courtroom meltdown and his girlfriend has finally left him, the offer of a prosecution brief that will take him to the remote coastal town of Dauphin seems like a good idea—a chance to reassess and let things settle down. The case is a murder. The victim was involved in the illegal abalone trade and the even more illegal drug trade. And the witnesses aren't talking. As the small community closes ranks around him, Charlie is about to find his interest in the law powerfully reignited. 
The Ned Kelly judges described Serong as 'a genuine class act' whose characters, setting and plot make for 'compelling reading'. Good Reading said: 'Serong's familiarity with the people and social structures of small country communities enables him to forensically profile the characters who inhabit his novel and detail their often complex and sometimes contradictory relationships...His sea and landscape portraits are beautifully depicted. Bring on the next brief for Jardim of Counsel.'
Listen to an interview with Michael Cathcart at ABC Radio National Books & Arts and preview Quota here.
Congratulations to all the award winners—read more at the Australian Crime Writers Association website. And get reading some brilliant Australian crime writing!
CBCA Award Honours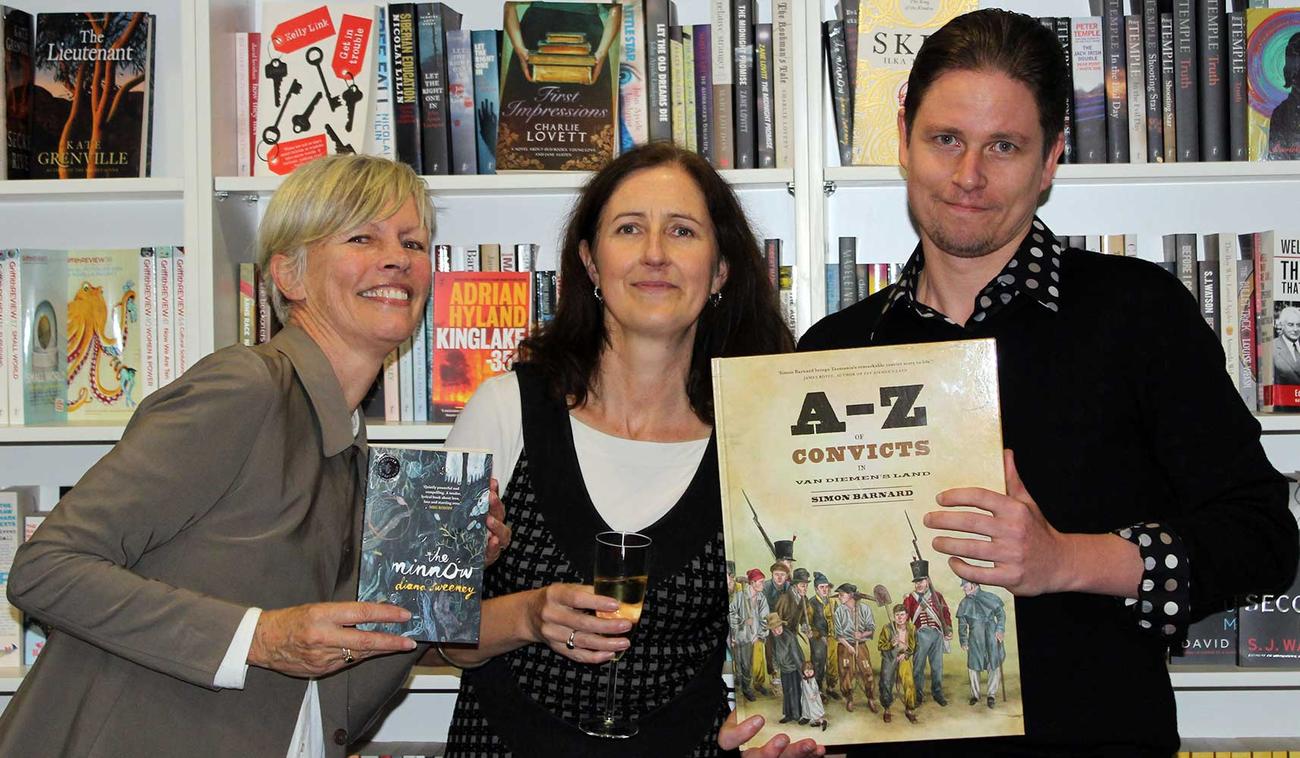 We're thrilled that two Text titles are in the winners' circle for the 2015 Children's Book Council of the Year Awards. Big congratulations to Simon Barnard, author of the A–Z of Convicts in Van Diemen's Land, and Diana Sweeney, author of The Minnow. Both books have had remarkable paths to publication under the keen eye of senior editor Jane Pearson.
A–Z of Convicts in Van Diemen's Land is the winner of the Eve Pownall Award for Information Books. Barnard's childhood fascination with Tasmania's convict past spurred him to produce this meticulously researched and illustrated guide. It has had a memorable journey from the Text slush pile, where it was discovered by Jane Pearson in 2011, and finally published to much praise in 2014.
Nick Cave described it as 'a big, beautiful, funny, fascinating thrill-ride,' and Australian Book Review declared 'every school library should own  A–Z of Convicts in Van Diemen's Land'.
Seventy-three thousand convicts were transported to the British penal colony of Van Diemen's Land in the first half of the nineteenth century. They played a vital role in the building of the settlements, as well as the running of the newly established colony. A–Z of Convicts in Van Diemen's Land is a rich and compelling account of their stories—the sentences, punishments, achievements and suffering make for fascinating reading. And the spectacular illustrations, each one carefully drawn in meticulous detail from contemporary records, bring this extraordinary history to life.
Have a look at the stunning illustrations in this sample and download Australian Curriculum teaching notes.
The Minnow, commended as a CBCA Honour Book in the Older Readers Category, has also had an extraordinary path to publication, winning the 2013 Text Prize for Young Adult and Children's Writing. At the time, editor Jane Pearson said: 'The writing is beautiful. There's a light touch and a deep complexity. Diana Sweeney knows just what to leave out as she builds a complex and moving picture through seemingly little details. The voice of the narrator, Tom, is real and engaging...it's delightful.'
Tom survived a devastating flood that claimed the lives of her sister and parents. Now she lives with Bill in his old shed by the lake. But it's time to move out—Tom is pregnant with Bill's baby. The Minnow is a beautiful, sad and unusual tale—of grief and loss and learning to find a new place in the world. Tom's story will break your heart.
The critics agree, Meg Rosoff found it 'quietly powerful and compelling. A tender, lyrical book about love, loss and starting over.' And Magpies described it as 'an extraordinary, original, rich and surprising novel...Tom is an unforgettable character.'
View the trailer or download Australian Curriculum teaching notes.
Read more from senior editor Jane Pearson about discovering great stories.
A Q&A with Eka Kurniawan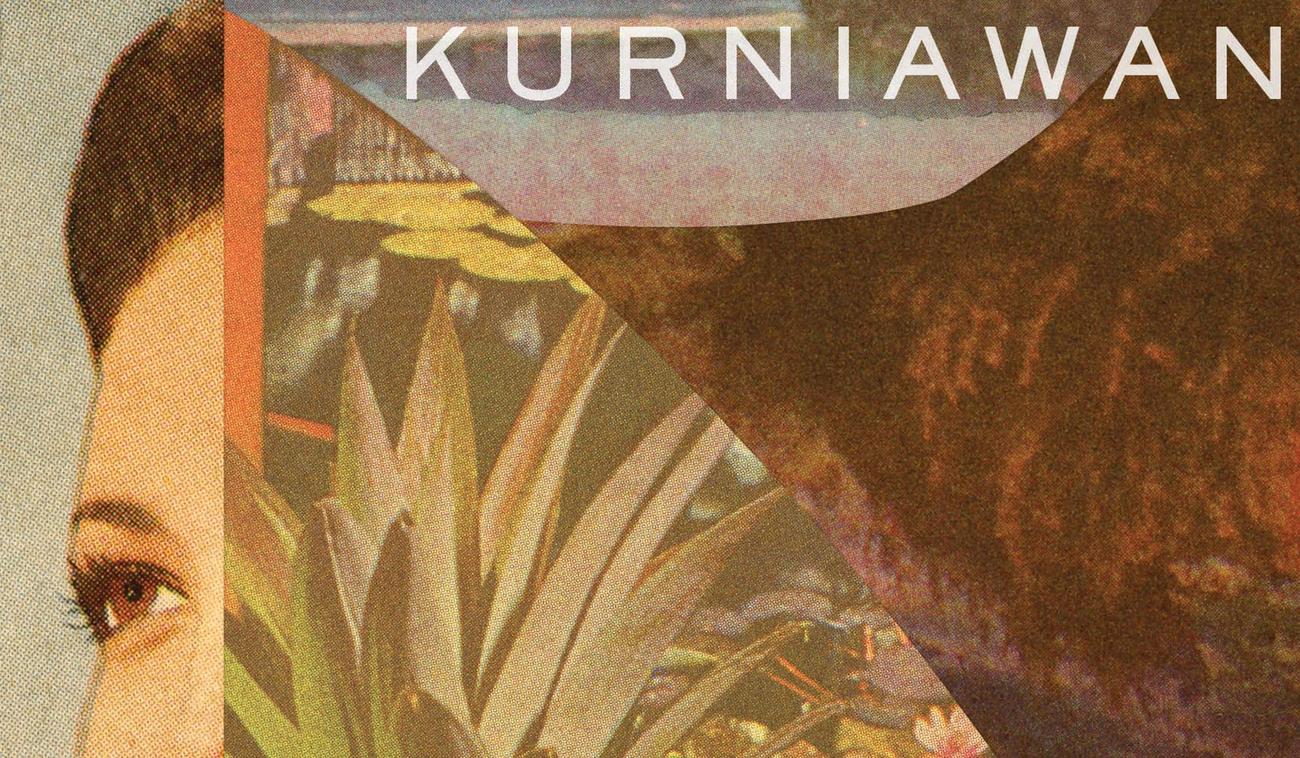 Eka Kurniawan may be a new face in world literature, but his epic novel Beauty Is a Wound would suggest an old pro at work.
Inspired by such greats as Melville and Gogol, and newly translated from the Indonesian by Annie Tucker, Kurniawan's extraordinary debut charts an epic journey through Indonesia's turbulent history, lacing together history, satire, legend, humour and romance in a scathing critique of his young nation's troubled past.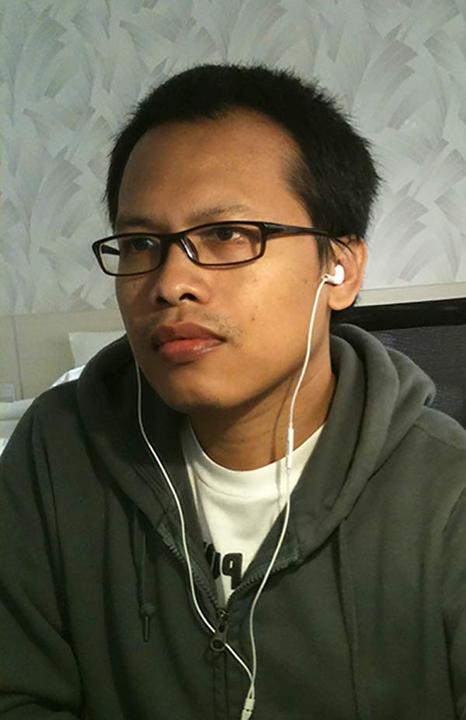 Eka Kurniawan chatted with Text's Alice Lewinsky about inspirations, famous comparisons and the new age of Indonesian literature.
You have been compared to a number of Indonesia's premier writing talents—namely Pramoedya—and various world literature greats, from Rushdie to Márquez. How do you respond to such comparisons? 
I don't usually respond to this. If it's not Pramoedya or Márquez, I'm compared to other writers. It's the same for any writer in the world, in every generation. Pramoedya himself used to be compared to Maxim Gorky or Steinbeck at some point in his career, and Marquez has been compared to William Faulkner or Juan Rulfo in the same way. It's not something to be either proud of or annoyed by. It's just a simple way for people to try to understand a writer.
What inspired you to begin writing?
When I was still very young, maybe eleven years old, I wrote poems and stories, because I didn't have anything else to do. I lived in a small coastal town with no bookstore or library. I only read a small number of books and I wanted to read more, so I wrote them myself. It was only when I was at university that I had access to a great library, and I spent all my time there reading every classic I could find. One day I read Hunger, a novel by the Norwegian writer Knut Hamsun, and that's when I thought seriously about being a writer. So I started to write my first short story, and then my first novel.
Your novel weaves its way through Indonesia's history, from the days of Dutch colonialism to the modern age of independence. Was this an attempt to reinterpret your nation's story for a new generation of readers?
To be honest, that wasn't my intention with the novel. Pramoedya and some other Indonesian writers did a great job with this in their historical novels. My first intention was to write a ghost story, and you can still read Beauty Is a Wound in that way. It's the story of a ghost's vengeance, and I had to provide the background for the ghost's revenge. That's how the novel became what it is now. I don't mind if people read the novel as a metaphor for Indonesia's troubled history, but first and foremost it's a ghost story. 
Although many of your characters seem destined for sorrow, Beauty Is a Wound still manages to remain playful, with a great deal of humour throughout. Why did you seek to juxtapose these registers in your writing?
It's a tone I was confident enough with—the tone we used to know from all-night wayang (puppet) performances. While the scope of the story is epic, and the character development leads to a tragic end, the narrator's voice always remains playful. I think wayang performance (I particularly enjoy wayang golek from Western Java) has given me a kind of philosophical attitude toward art and literature: like toys for kids, art and literature have to be something serious and at the same time playful.
Beauty Is a Wound contains some wonderfully drawn female characters. Why did you want to focus on these female voices?

 
Well, the inspiration for the book came from my mother. One day she told me about a pregnant woman who wanted to deliver a handsome baby like Arjuna (a character from wayang, based on the Mahabharata). When the baby was born, he looked exactly like the Arjuna puppet, a really grotesque puppet. I tried to use my mother's tone and point of view, which is why the novel's voice is dominated by females, although I did also include masculine voices for some of the other characters.
While Beauty Is a Wound is reflective of Indonesia's traditional folklore, it also feels strongly influenced by the international literary canon. Are there any particular authors you admire?
There are authors I admire most. Indonesian writers, including Pramoedya Ananta Toer, Asmaraman S. Kho Ping Hoo (for his martial art novels) and Abdullah Harahap (for his horror novels, an Indonesian gothic version with local ghosts and magic). When I was younger, I read Gogol, Herman Melville, Cervantes and Dostoyevsky, and I reread them now and then. As for more modern writers, I admire Garcia Márquez, Knut Hamsun, Faulkner, and of course Kafka.
Have you had a chance to read the work of any Australian authors?
My father was an English teacher for a junior high school, and he taught me English at home (although he was a bored teacher and I was a lazy pupil). Sometimes he brought home some English books (I don't know where he got them) and gave them to me, so I could learn to read in English. The first book I read in English was a children's book: The Cruise of the Nifty Duck, by Ray Harris. I always remember the book's title and the writer's name, although the book disappeared a long time ago. Recently I found out that he is an Australian writer (correct me if I'm wrong), or at least the book is about a boy in the Australian plains. I don't know if the book is still in print, but I hope someday I can reread it.
Why do you think international publishers and readers have previously been reluctant to explore Indonesian voices?
While our literary tradition is very old, our language is relatively young. Indonesian literature written in Indonesian (because there is literature written in Javanese, Sundanese, Balinese, Malay, etc, each with long traditions) has only been around for about one hundred years. With such a young literary heritage, I think we still need time to be recognized, not only by international publishers and readers, but also by our blood brothers, our Indonesian readers (with all their different language backgrounds). I hope things will change in years to come, as Indonesian literature becomes more and more recognisable to the world.
How does it feel now, bringing Beauty Is a Wound to readers outside your home country?
I always believe that we, as individuals or as nations, tend to talk to each other. Writing literary works in Indonesian is a solitary act, like a soliloquy. Only a small number of Indonesians read books (although literacy rates are high, around 93% of the population), and it's a smaller number who read literary works. The Indonesian language is only used by Indonesians (in a wider sense, by Malaysians, too), so it's not easy to reach readers outside our home country unless our works are translated (and the number of good translators is very limited). So, when I find my works being translated and published abroad, I feel like I'm receiving a 'ping' from an extraterrestrial. To be honest, I am absolutely thrilled.
Can you tell us a little about the literary scene in Indonesia? Are you able to spend much time with other local authors? Is there a strong sense of community amongst Indonesian writers?
I have spent a lot of time with my friends, many of whom are writers. Nowadays I prefer to stay at home, to read and write and be with my daughter. Indonesian writing has a strong sense of community; it's common for a writer to belong to a literary group. In the case of many writers, I can say that we know each other, at least by name. In Indonesia, to be a writer is a kind of social duty rather than an individual commitment.
What are your hopes for the future of writing and literature in Indonesia?
I hope more and more Indonesians read books, especially literary works. It's great to see Indonesian literary works being translated and published abroad, but I still think it is pointless without being read by the people in our own country.
Eka will be a guest at the 2015 Melbourne Writers Festival  for 'In Conversation with Eka Kurniawan' on 28 August and 'Reading Indonesia' on 29 August.

He will also be speaking at the 2015 Brisbane Writers Festival, and will appearing in the three sessions across the festival program: 'BWF in the 'Burbs' on 4 September; and 'Beauty Is a Wound' and a panel session 'Straddling Cultures' on 5 September.
Politics, Memoir, Crime or Adventure: Text Staff Give Their Picks For Father's Day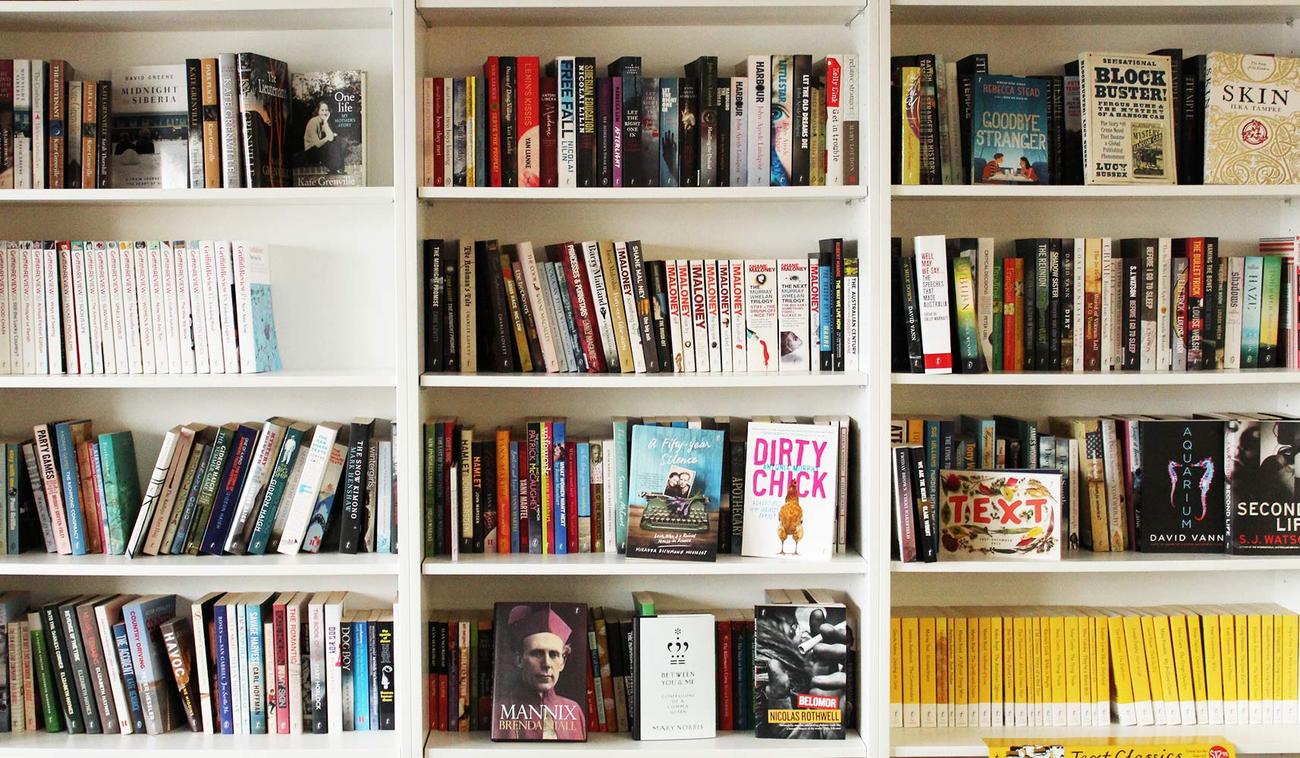 It's Father's Day on 6 September—what would your dad like, you wonder, that won't be stashed with the stubby holders and golf calendars of Father's Days past?
Here's a thought: get him a book! It's thoughtful and says many thousands of words, none of which you have to think up yourself.
We asked around the office, and this is what Text staff are getting for their dads.
Rebecca Starford, Editor
For my dad this Father's Day, it's got to be Two Futures: Australia at a Critical Moment, by bright young Labor parliamentarians Clare O'Neil and Tim Watts (who is the local member for my dad's electorate of Gellibrand).
I've got so many memories of talking politics with Dad at the dinner table, and these conversations first sparked my fascination with our political system.
More recently, our chats about the current state of political affairs have been fairly despairing, but I know that Two Futures—which identifies the big changes looming for Australia and outlines creative and insightful ways for tackling them—will rekindle all that hope and enthusiasm for our politics, and our politicians!
Jane Novak, Publicity Manager
Like me, my Dad is an eclectic reader and enjoys both fiction and non-fiction. I'm planning to give him Two Futures by Tim Watts and Clare O'Neil because I think he will appreciate the thoughts of these two bright up and coming political stars on where our nation is heading. Beauty Is a Wound by Indonesian writer Eka Kurniawan blew me away, an epic mix of magical realism and comedy that is both passionate and confronting. Reading this novel reminded me of the excitement I felt when reading Marquez for the first time. Coming Rain by Stephen Daisley is one of the most extraordinary Australian novels I've read in years. His exploration of Australian masculinity and his observations on landscape and labour make this novel exceptional. I think of him as our Hemingway. Dad will have to wait a couple of weeks after Father's Day to read Reckoning by Magda Szubanski. We share Polish heritage but unlike my dad, who came to Australia as a refugee as a toddler, Magda's father was an assassin in the Polish resistance. This beautiful and moving memoir tells the story of Magda's father and the shadow that this terrible history cast over her life and that of her family. It's one of the best non-fiction books I've ever read and announces the arrival of a seriously talented writer. 
Kirsty Wilson, Sales and Marketing Director
My dad is probably only five foot six, but in my mind he's a giant. When I was a kid he ran marathons, did solo hikes through the Tasmanian wilderness, kayaked down wild rivers. In his fifties he rode from Canberra to Uluru—on a mountain bike. In short, he's the kind of man who appreciates a challenge. So this Father's Day he's getting a selection of survival stories—Paul Griffin's gripping, brilliantly written novel about five teenagers lost at sea, Adrift;  the 1852 memoir of the legendary convict who 'went native' around Port Phillip Bay, The Life and Times of William Buckley, edited by Tim Flannery; and Griffith Review's Surviving, which features fiction and non-fiction by Lloyd Jones, Ashley Hay, Sophie Cunningham, Sally Neighbour, Matt Condon and many more great ANZ writers. Between those three great reads and the new Gurrumul CD, Dad'll be a happy man.
David Winter, Senior Editor
It has to be deux Modiano: Little Jewel et Paris Nocturne. And maybe a single malt?
Lea Antigny, Publicist
I know you're all thinking your dad is the best dad ever but I'm claiming it: I have the actual best one. He does the cryptic crossword in English as his second language while I can't do them in English as my first, he cooks bang-on cheese tarts (is there any phrase that encapsulates the life of a second generation French-Australian better than 'bang-on cheese tarts'?), and he's fostered my love of literature for as long as I can remember. I'm hoping to find some French-language editions of the two Patrick Modiano novels we have just published, Paris Nocturne and Little Jewel, but I'm still going to send him our English language editions because the gorgeous covers by WH Chong are two of my favourite designs of the year. I'm also sending Ta-Nehisi Coates's truly remarkable Between the World and Me, because Toni Morrison has declared it required reading and what Toni says goes. 
Anne Beilby, Rights Manager
This is my husband's first real father's day. Last year our baby was one day old and I got him nothing. This year Father's Day falls on our baby's first birthday so once again my husband will come second. That said, I've wrapped up some books I think he might appreciate. Our baby is now on solids so Adam Mansbach's You Have to F**king Eat is a timely read. Henry Hayden, the protagonist in Sascha Arango's The Truth and Other Lies is a memorable villain and the cracking plot will sustain a reader's interest through the long sleepless nights nursing a baby. Michael Magazanik's Silent Shock is a gripping read about the pursuit of justice for an Australian family affected by thalidomide and makes us grateful to have a happy, healthy baby. We don't get to see many films these days, so I'll also be giving Randolph Stow's Tourmaline, which is currently being turned into a film by Bryan Brown and Rachel Ward.
Shalini Kunahlan, Marketing Coordinator
This Father's Day I will be giving my wise and wonderful dad (who lives in Kuala Lumpur) Two Futures by Clare O'Neil and Tim Watts. 
The political situation in Malaysia is, believe it or not, in even more trouble than the one here. I think this book will help steer thought, discussion and the feisty debate he is so fond of (beyond the banal minutiae Malaysians are continually subjected to) in the coffee shops and pubs of KL!
Publicist Léa Antigny on the 2015 Byron Bay Writers Festival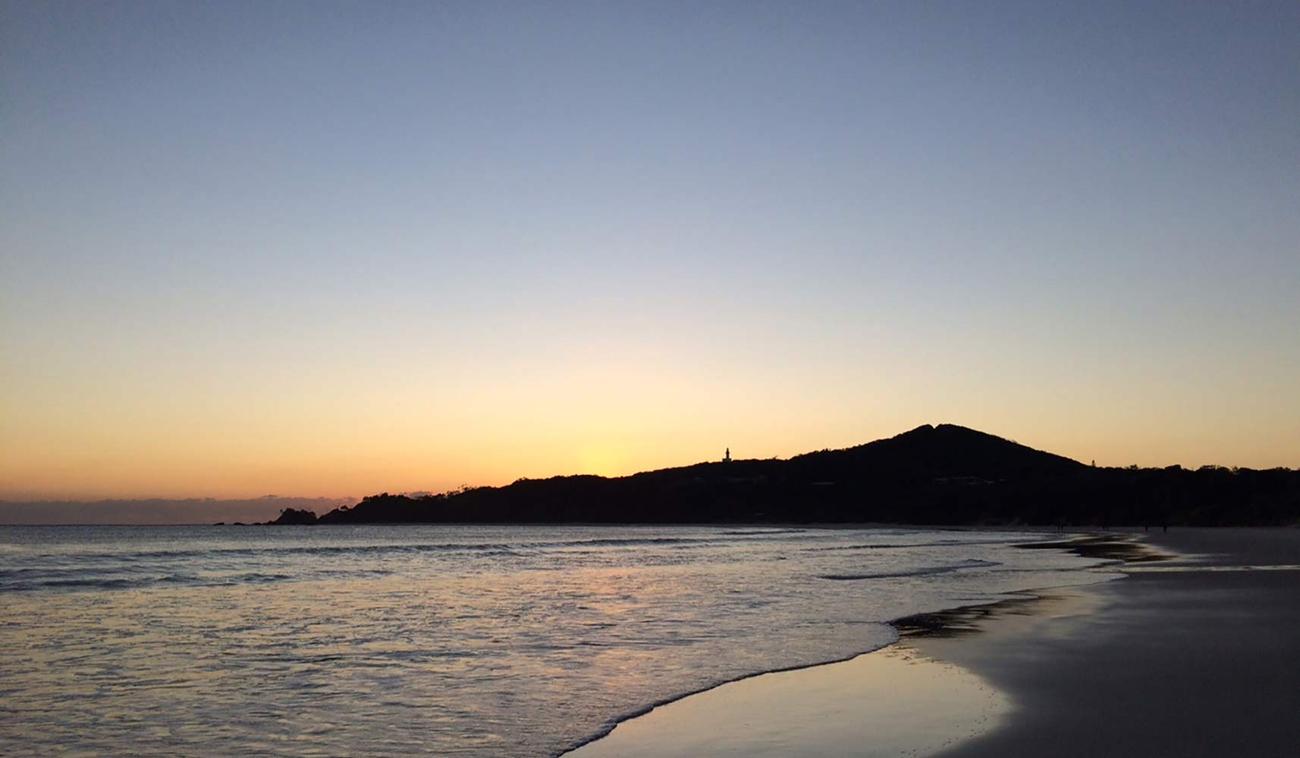 Publicist Léa Antigny recounts the highs and lows of this year's Byron Bay Writers Festival.
Byron Bay Writers Festival, which has been running since 1997, puts together a fantastic program each year that highlights some of Australia's best writers as well as amazing international guests.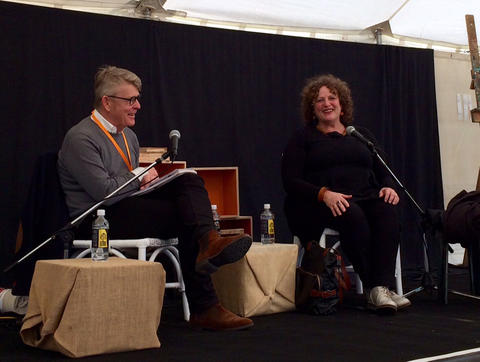 A 9 a.m. Friday call time clearly doesn't scare the enthusiastic Byron Bay audience, with full tents and long signing queues from the get-go. The festival kicked off with two of Australia's best-loved women of letters: Kate Grenville and Ramona Koval discussed the secret lives of mothers and fathers, delving into their respective family's pasts that have been brought to life in the memoirs One Life and Bloodhound.
San Franciscan-turned-Kiwi Antonia Murphy joined the star of River Cottage Australia, Paul West, for a chat about all things hobby farming. It was a funny, frank and inspiring conversation on sustainable eating, smart seasonal gardening and cloacas. I'll let you Google that one for yourself.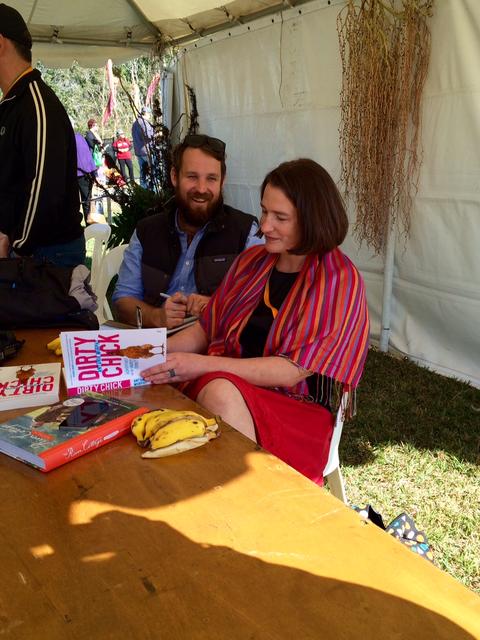 The hilarity continued when Antonia joined beloved playwright Hannie Rayson. These two had the crowd in stitches chatting alongside Mandy Nolan about their unconventional lives. Hannie also delighted audiences with stories from her charming memoir-in-essays, Hello, Beautiful!, as well as an illuminating discussion on how to create drama in fiction with Michael Rowbotham and Newcastle Writers Festival Director Rosemarie Milsom.
Clare Wright (2014 Stella Prize–winner for The Forgotten Rebels of Eureka) had an enlightening chat with Greg Sheridan on history repeating, and later joined Sally Sara to talk about women and war. Clare's interview with Julia Gillard on her feminism, politics and legacy was a festival highlight—the tent overflowed and Clare's sharp questioning gave us a rare insight into our first female prime minister's life since leaving office.
American author David Vann touched audiences with his incredibly generous panel appearances on grief and creativity, forgiveness, and a stunning one-on-one interview with our own queen interlocutor Krissy Kneen. David's latest novel, Aquarium, was a firm favourite in the festival bookshop.
Philosopher Peter Singer had huge audiences intrigued and inspired as he discussed the emerging new movement 'effective altruism', as well as moral dilemmas in modern literature with his wife Renata Singer, and a panel title that surely had to win Byron Bay bingo: 'Surfing, Philosophy and Ethics'.
Krissy Kneen, one of the most daring and original writers working in Australia today, discussed her beautifully written tongue-in-cheek homage to erotic classics, The Adventures of Holly White, alongside Honey Brown and Jennifer St George, as well as providing an eloquent and moving background to her Thomas Shapcott Poetry Prize–winning poetry collection, Eating My Grandmother.
And Chris Flynn had a little head start on the rest of us, touring regional New South Wales pubs, RSLs, libraries and schools for five days in the lead-up to the festival with his 2014 novel, The Glass Kingdom.
My festival highlight hands-down was the incredible Liner Notes performance, put together by the Saturday Paper's Michael Nolan and his amazing team. This tribute to Fleetwood Mac's hit album Rumours included: Clare Wright's exhortation that we should look back (and her own impressive Stevie Nicks hair); Krissy Kneen's funny and heartfelt look at the first album gifted to her by her father; Hannie Rayson's sultry letter to her high-school sweetheart; a story about a blowjob (I think) from Erik Jensen; Andy Griffiths' first school dance; a rousing poetry performance by Zohab Zee Khan; a brutally hilarious takedown of Glee by Emilie Zoey Baker; and a flow-chart by George Megalogenis that somehow linked the ABC, ISIS and Fleetwood Mac.
Don't ask me how or why this event works so well but it was the most joyful live show I've seen for a long time. If you ever get the chance to catch Liner Notes, I can't recommend it enough. 
The full Byron Bay program was an eclectic mix of literature, comedy, poetry and non-fiction. As a publicist on the sidelines, when you're not soaking up the conversation, you're running to and from the green room, making sure nobody's been left behind at their hotel, checking the festival bookshop and slapping post-it notes in eager customers' title pages.
Our authors put so much work and preparation into these festivals and seeing their work come to fruition on stage is immensely satisfying. Despite the insanely long hours, and I'll admit a hangover or two, working at these festivals always reminds me how rich, diverse and hard-working our Australian literary community is. It's a pleasure and a privilege to be a part of.
The festival madness is not over yet though, and you can catch Text authors at Melbourne and Brisbane Writers Festivals in August and September. Be sure to check their programs—our local festivals deserve all the support they can get.
'Love Your Bookshop!' Ahead of National Bookshop Day, Text staff explain which bookshops they love most, and why.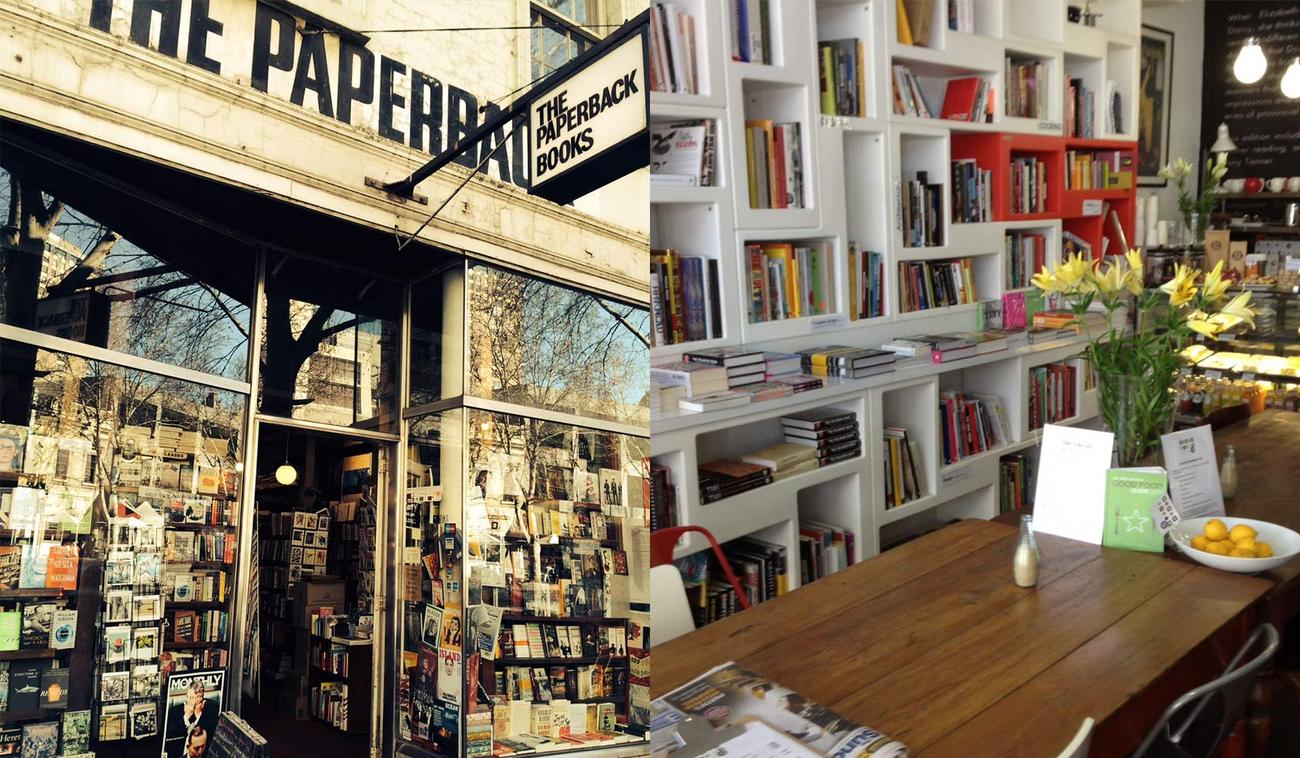 What's your favourite kind of bookshop? 
Do you like them to be expansive and exhaustive, or do you prefer the cramped and cosy? Even if you love your e-reader, there's nothing quite like a bricks-and-mortar bookshop to explore. 
This Saturday is National Bookshop Day, so what better way to celebrate than to go out and buy a book? 
That's what the Text team will be doing this weekend. Here are some of the bookshops they love to spend time in.
David Winter, Senior Editor
My favourite bookshop is actually two bookshops: in no particular order, Fullers Hobart and the Hobart Bookshop. These two stalwarts of the Tasmanian book scene are renowned for their decades of excellence and knowledgeable staff. The Hobart Bookshop, down at Salamanca, is cosy and eclectic; its kids, philosophy and secondhand sections always catch my eye.
Fullers, in the city, is massive: it fits in a cafe and lots of stationery alongside expansive shelves of fiction and locally published Tasmaniana (which, given the number of books in the field, could be called Tas-mania). Some Hobartians feel you have to pick a favourite from these two bookshops. But this town is big enough for the both of them, and any bookish visitors to the deep south should pay them a visit.
Stephanie Speight, Publicist
One of the many joys of a good bookshop, to me, is the feeling that everything doesn't quite fit into the space. I'm not sure I trust a bookshop buyer who can't resist the urge to have slightly more stock on hand than will actually fit on the shelves, because that's how you know they love what they do. My favourite bookshop definitely has this delightful problem—it's Fairfield Books here in Melbourne. Yes, my parents own it. Yes, I used to work there. Yes, it is the one that got driven into recently. I was told to write this even though I'm biased, and I do think it's truly the kind of bookshop where you know that if something is being recommended—in staff favourites, face-out display or even the window—it's been read and loved by someone who works there. If you follow Fairfield Books, or 'FB' to those in the know, on social media (posts usually by my mother, I know you were wondering), you can't help but be impressed by the commitment to the rigorous and varied product testing the cookbook section is subjected to, for example.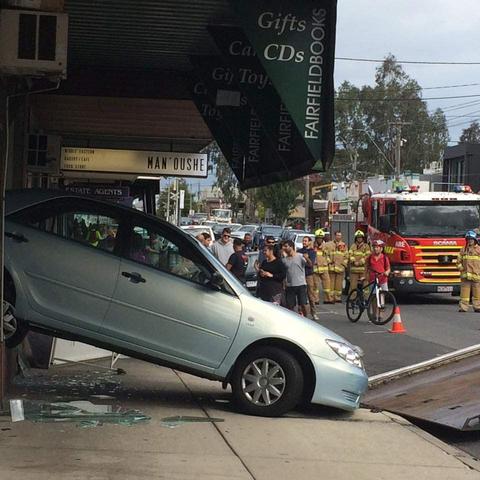 From greeting cards to Schleich animals to that book with the girl and the writing on the cover, I think it was blue or maybe orange...yeah, and I heard about it on the radio but don't know what station...Fairfield Books is just the place to find it. 
Kirsty Wilson, Sales and Marketing Director
Nearly twenty years ago I worked for Reader's Feast Bookstore—then an underground bookshop on the corner of Bourke and Swanston, and part of the Dymocks chain. It was a great, collegial place to work and I vividly remember all the customers and staff stopping to watch the TVs above the escalators as Kieran Perkins swam the 1500m at the 1996 Atlanta Games. 
Iconic Melbourne bookseller Mary Dalmau led the team then, as she does now, and visiting Reader's Feast today is like dropping in on the friends I knew when I was nineteen: Bernie, Rosie, Nicole and Donna are still serving customers and making excellent reading recommendations, though now in the more glamorous, historic environs of George's on Collins Street. It takes a certain kind of magic for a team to serve readers together that long, and I really admire the Reader's Feast work ethic and love of books.
There are so many excellent bookshops and booksellers I love visiting in Melbourne and other Australian towns and cities, but Reader's Feast remains a particular favourite of mine.
Shalini Kunahlan, Marketing Coordinator
My favourite is the charming indie Paperback Bookshop in Melbourne's CBD. It has been around since the early sixties, having witnessed fifty years of change from its elegant nook on the north end of Bourke Street. Helmed by the lovely Rosy Morton, Paperback is quite possibly one of the smallest bookshops in Melbourne. But it somehow manages to heave with all the books that you could possibly desire, including an excellent art-book section.
I work with booksellers on a regular basis, so I know what a feat it is to have a discerningly curated and balanced number of new and backlist releases within reach, especially when you're faced with limited space. Plus, it's open until late everyday: 10 p.m. on weeknights and 11.30 p.m. on weekends. So when that bookish hankering hits, after a warm bowl of pasta washed down with the best apple strudel in town at Pellegrini's next door, you certainly will not be disappointed.
Michelle Calligaro, Digital Manager
My favourite bookshops—yes, I must mention two—are all about family. When I first moved to Melbourne, Readings took me in off the streets, gave me some books to shelve and soon became my Melbourne family—a big, rambunctious, crazy mob of brilliant people who will always hold a special place in my heart.
And on a much smaller scale, Northside Books, my brother's shop in the heart of Northbridge, Western Australia, is a tiny oasis from the hustle and bustle of the world outside. James keeps an outstanding and thoughtfully curated collection of books in the arts, philosophy, history, architecture and fiction. And, while we may argue over many things, it is hard to beat him when it comes to his knowledge of great literature, though, of course, I do try! Northside is always one of my first stops on visits back west, where I can browse and banter and completely indulge in my favourite things.
Alice Cottrell, Rights and Admin
I'm extremely lucky to have Readings flagship store in Carlton as my local bookshop. They've got it all: a fantastic array of books, music and film; a great magazine selection; literary events and book launches; and dreamy, knowledgeable staff. Plus, you can nip across the road and browse your new purchases over a coffee and pastry at Brunetti.
I've also got to give a massive shout-out to Perimeter Books in Thornbury, which stocks a beautifully curated selection of art, design, photography and architecture titles.
Alice Lewinsky, Publishing Assistant
A short drive along the coast, down the end of Sorrento's main street is the beautiful bookshop and gallery, Antipodes Bookshop & Gallery. Sunlit and tranquil, Antipodes is a browser's heaven, with an ambience that can calm even the most harried of last-minute gift buyers (can you tell I'm speaking from experience?). The store's creative mix of art and books is a testament to the impeccable taste of owner Jane McAuliffe, and her team of knowledgeable and passionate staff. The carefully curated selection is well suited to locals and holidaymakers alike, with shelves that are brimming with everything from architecture and design folios to literary and commercial titles. Forget the beach, this is my coastal oasis.
Angus Tonkin, Digital Intern
You'll always find something interesting in a bookshop if you look long enough, and the good ones will always have a surprise in store, like in Clunes, where one insightful bookshop categorised Sherlock Holmes on the same shelf as erotica. For my favourite bookshop, however—with an honourable mention to Dymocks in Collins Street, Melbourne, for its spectacular entrance, sheer scale and cafe to boot—I have to go for Collins Booksellers in Bridge Mall, Ballarat.
It's a small selection, but always a fruitful one. And there's just something about a cramped bookshop that brings out the best in people. Murmurs of 'Excuse me' and 'Sorry' and 'Thanks' abound as everyone shuffles around and contorts to make way for others coming through. Unfortunately, the ABC Shop at the back will be no more, but I'm sure this gem will keep soldiering on, as its curation has always been thoughtful and varied. 
Jane Novak, Publicity Manager
I travel a lot interstate so have a lot of 'favourite' bookshops - one in every city as it happens. And because I've been on the road for the best part of 20 years, I've seen a lot of bookshops and bookshop owners come and go. So my shout out goes to Helen and the team at the Blues Point Bookshop. 
There are lots of other bookshops in Sydney, flagship stores and flashier looking stores, but for me the Blues Point Bookshop has everything I want. Tucked away in Lavendar Bay, it blends in perfectly with this beautiful part of North Sydney. I can never walk in without buying something and usually leave with an armload of books. Helen curates her stock thoughtfully and knows her customers well, and her recommendations always hit the mark. It's old fashioned in many ways, the stock isn't computerised and the shelves are heaving. But despite everything being in Helen's head, she knows exactly what she has and where to find it. 
It's a great place to browse, you can always find what you're looking for and plenty you weren't. Experience counts for a lot and the service is always excellent and never rushed or pushy. You feel welcome and comfortable, it's the perfect place to spend a lazy hour or two. Her customers love and trust her as this bookshop is a true gem.
How To Write Your Novel in a Year, and Other Workshops at the Byron Bay Writers Festival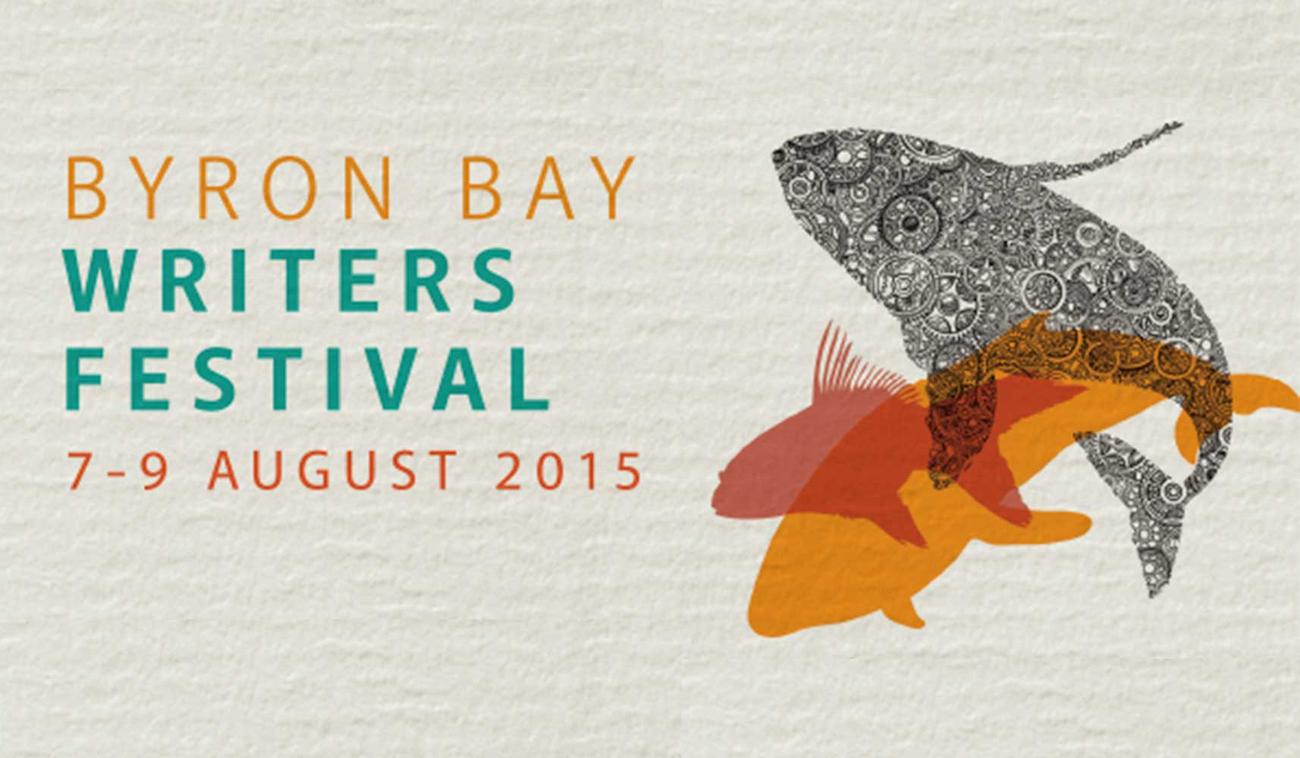 Fancy discovering ways to develop strong and believable characters, with the help of Hannie Rayson? Or learn how to just sit down and write that book in a year, under the guidance of the talented and productive Krissy Kneen?
These are two of the workshops available at Byron Bay Writers Festival this week, when more than 140 influential writers and thinkers will converge on the eastern tip of the country for Australia's largest regional literary event.
Many wonderful Text authors will be among them, including two international guests: David Vann and Antonia Murphy.
David Vann is the acclaimed author of Legend of a Suicide. His new novel, Aquarium, is a powerful and transformative story about a young girl who discovers dark family secrets while visiting the local aquarium.
Antonia Murphy is author of the delightful memoir Dirty Chick: Adventures of an Unlikely Famer. Swapping deadlines for feeding times, traffic jams for homemade cheese, Antonia transplanted her husband and children to a small farm in rural New Zealand, to discover that collecting your own organic eggs isn't all it's cracked up to be. In her hilarious account of rural life, Antonia exposes the dirty truth behind the agrarian dream.
One of Australia's best-loved novelists, Kate Grenville, will be discussing her intimate and moving family memoir, One Life: My Mother's Story; Ramona Koval also digs deep into her family past in Bloodhound: Searching For My Father; and Peter Singer reveals his latest work on effective altruism, The Most Good You Can Do. Clare Wright is speaking on history, women and war, as well as hosting a highly anticipated in-conversation with Julia Gillard.
Chris Flynn is already aboard the 5 Writers Tour—5 Writers, 5 Days, 5 Towns—and will be heading back into Byron Bay with stories and adventures from this series of lectures, workshops, panels and readings in the hinterland.
And for some wonderful family fun—First Dog on the Moon will be appearing live in his very own theatre show Wednesday night.
If you're lucky enough to be in the area, don't miss out on this outstanding line-up. To find out full details and make bookings, download the festival program here.
Six Brilliant Books That Would Make Great Films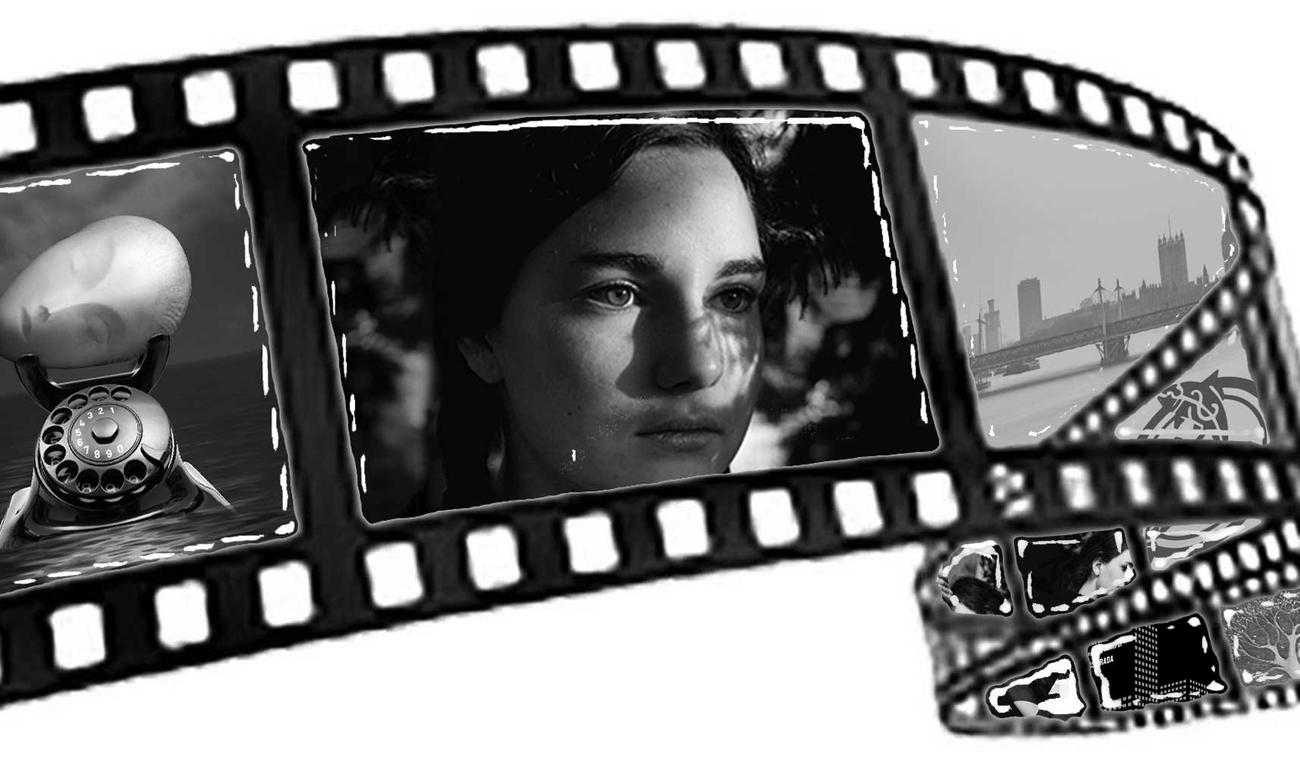 What happens when you take an absolutely charming and bestselling book, add the brightest Hollywood movie star and mix it with one of the best directors of our time?

It's got to be awesome, right?
We're falling over ourselves with delight at the news that Jennifer Lawrence is going to star as the feisty Rosie in the adaptation of Graeme Simsion's The Rosie Project. And new buzz erupted when Boyhood's Richard Linklater was named as possible director, with Vanity Fair calling them the 'dream team'.
Bets are on for who will play Don—surely one of the most fun roles available that doesn't involve wearing a superhero outfit or doing voiceover for Pixar.
Some of Text's all-time favourite books have been re-imagined on screen, the most recent being the powerful and disturbing The Secret River on ABC. It's also great to see that Jack Irish will be back on TV next year, with Claudia Karvan and Marcus Graham to join the already star-studded cast.
Some books are just highly visual. So I asked the team: which of our books would make great films and why?
Skin is an epic tale about the collision of an Iron-Age British culture with Roman invaders. It pitches a beautiful but outcast young woman against not only the cruel invader, but the elders of her own community and her personal demons. It is a mesmerising story about the clash of two worlds, and a young woman torn between two men. Skin is an epic, historical fantasy to rival Game of Thrones.
The Refuge is a gripping and atmospheric noir thriller that races through wartime Sydney. In the style of Graham Greene or Raymond Chandler, the central question is not 'whodunnit', but how and why? The first-person narrative of The Refuge takes us into the head and heart of a murderer who is at once in supreme control and off balance. The setting of 1940s Sydney is richly cinematic. If only we could get Hitchcock to direct.
Elena Ferrante's Neapolitan series is a brilliant and addictive drama that traces the intense friendship of two women from childhood in a poor neighbourhood in Naples. It explores the nature of friendship, the rivalries and bitterness, and the delight and strength that the two women draw from each other. Picture a neo-realist drama to rival Fellini. Please do this, someone. Please!
The Underwriting is a fast-paced corporate thriller, and the ultimate clash between Silicon Valley and Wall Street. The popular dating app HOOK is about to be floated and the players are lined up—the investment bankers, the tech nerds, a billionaire playboy and a woman scorned. Step behind closed doors into a world of sex scandals, power plays and shady trading. It's the dangerous and thrilling place where The Social Network meets The Wolf of Wall Street. 
Don't Get Me Wrong is a sparkling and witty romantic comedy with a big heart. Kim has never grasped what her free-spirited sister Eva sees in a stuck-up banker like Harry and has spent her life trying to keep him out. But when things go wrong, long-buried secrets come to a head in ways that will change both Harry and Kim forever. We reckon this would be great for the Richard Curtis (Four Weddings and a Funeral, Love Actually, About Time) fans­!
 And for the young and young-at-heart, Molly and Pim and the Millions of Stars is a whimsical children's story ripe for animation. It has magic and adventure, and asks questions about how we care for our environment and what it means to live an authentic life—themes that will resonate with viewers and readers of all ages. There are a host of wonderful characters: the adventurous and complex Molly, the maverick Pim, Molly's ethereal and strange mother, the mean-spirited and unimaginative Ernest and Prudence Grimshaw, the aloof cat Claudine and the loyal dog Maude. Perfect for animation treatment in the style of Pixar or Studio Ghibli.
Which books would you like to see made into a film? And who do you think would be the perfect Don Tillman?
A Q&A with Sonja Dechian, Author of An Astronaut's Life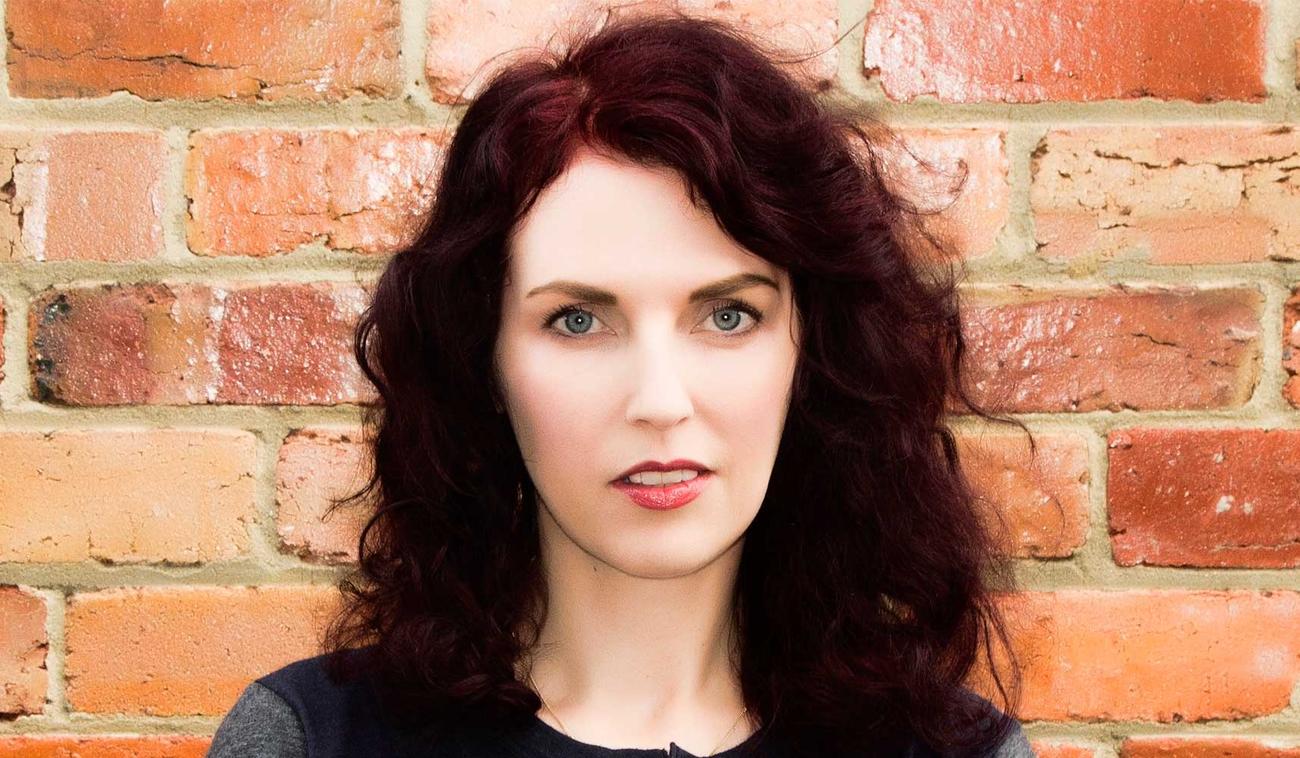 Sonja Dechian is a writer, editor, and radio and TV producer. She has co-edited two collections of stories about the Australian refugee experience, Dark Dreams and No Place Like Home. Her beautiful and moving debut collection, An Astronaut's Life, is released today. She spoke to us about her inspiration and the merging of the mundane and the fantastical in her work.
There are a variety of complex themes at play throughout An Astronaut's Life, from climate change and terrorism to grief and human fragility. What was your biggest inspiration for this collection?
It's hard to pin down one inspiration. I wrote these stories over a few years, during different periods, so they're quite varied.
If anything, I think the stories are linked by characters who are attempting to control their lives and uncover their own motivations. In this sense, the big themes are probably a bit of a red herring because I'm not trying to say anything concrete about how things should be. I don't really aim to reach resolutions, but I am interested in situations where people are effectively powerless but hold on to the illusion of control over some aspect of their world.
What role do you think fiction plays in responding to the issues of today's modern world?
I don't enjoy much fiction that tries to convince me to reach a certain conclusion about a topic. I'm more interested in trying out an experience, finding out how some thing might feel or look, than I am in proving a point. Fiction is of course a good way to try out alternatives, to see a different viewpoint or try a different reality. Our political debate is so often defined by shouting at one another from our corners; in fiction there's a freedom to experience empathy for something you don't agree with, or ambivalence about something you're supposed to be certain of.
But I also don't think that fiction has to come up with answers; it can be exploration, or art, or escape, as well.
As the issue of climate change continues to escalate how do you hope our connection to the natural world will change in the years to come?
I'm not exactly the outdoors type, so I'm a little hesitant to offer any advice on this. The reality of me connecting with nature is probably more Blair Witch Project than David Attenborough.
But, in general, talking about climate change, I'm interested in the political and social changes that need to happen, and in part that's about how we have conversations with one another, how we listen and build communities.
There is a quiet sense of unease weaving its way through a number of your stories, from the little girl who is developing too slowly to the sound of tyres crunching on a driveway. How did you want these moments to affect the reader? Were they employed as a deliberate attempt to unsettle and disturb?
The images you've described are both from the title story, in which a father is dealing with a range of fairly mundane concerns—financial problems, relationship problems, his children's health and behavioural issues—all of which leave him unable to address a much more immediate, but inexplicable, threat.
I think I wanted to play with this balance between the two worlds, shifting the balance in favour of things that don't make sense but that feel somehow more real, and inevitable, within the story. So perhaps that's what makes those small things disturbing, although I don't know if it's always deliberate: sometimes it's just how it turns out.
While some elements of your collection feel otherworldly it seemed important that each story maintained a sense of the familiar. Why did you seek to combine the fantastical and the mundane in this way?
When I first began to take writing seriously I thought I should try to write realistic stories. It seemed more literary, that was what was expected from serious Australian writers. But it just didn't work for me, and there was something I found so grating about the results. The only time my writing seemed to succeed was when it didn't have that pressure of having to make sense.
When you can't take for granted that there will be a resolution, or that things will follow logically, that you will understand characters, or relate to them—you just have to go with it, and I think as a reader the reward for that is greater.
There is also a kind of playful black humour lurking beneath these big picture themes. How does this wryness relate to those fundamental human questions explored within your stories?
I don't like to take myself too seriously—I guess that's why I shy away from the idea I'm tackling all these 'big themes'. I like writing that is playful, unexpected, and humour is part of that. Maybe readers are more prepared to go with you if there's that humour, even if the path you're taking is unclear.
I think everything works better, whether things are moving, confusing or confronting, if there's humour as well.
What appeals to you most about the art of the short story? How did the short-story structure shape and influence your writing in this collection?
I don't have a particular preference for any length of story. I'll read a long novel, a verse novel or a very short story, if the writing is good. I had been working on a longer manuscript when I stopped and wanted a break. I thought I'd try out a few ideas and styles I'd been thinking about, so I started writing short stories and after I had written a few I started to put them together to see if they could sit together as a collection.
When did you know the collection for An Astronaut's Life was complete? Was it difficult to stop yourself from writing more? 
It was finished when I ran out of time and had to go to print. Left to my own devices I probably would have gone on changing the combination of stories indefinitely—so I'm quite glad that happened.
---
An Astonaut's Life is available online and in bookshops today.
For more author interviews, click here.