Number 3 chiller
Watch the trailer for the most addictive book of the year—Michelle Miller's The Underwriting.
Michelle Miller's debut novel The Underwriting takes you behind closed doors into a world of sex scandals, power plays and shady trading. It's a dangerous and thrilling place where The Social Network meets The Wolf of Wall Street.
Todd Kent is young, hot and on his way to the top of Wall Street when the eccentric founder of Hook, the popular new dating app, handpicks him to lead its float on the stock exchange. Hook has been helping Todd score with women and now it's going to make him rich.
But nothing is what it seems in Silicon Valley—and when tragedy strikes, and the sparks fly, there's no telling who might get burned.
'Settle in—you won't be able to put down this book.' Lauren Weisberger, New York Times–bestselling author of The Devil Wears Prada
'Hilarious, exhilarating, and so, so clever, I'd rate The Underwriting a STRONG BUY!' Kevin Kwan, bestselling author of Crazy Rich Asians
The Underwriting hits bookshops next Wednesday 27 May. Win a giveaway from Goodreads, or pre-order from your favourite indie bookshop or Booktopia now.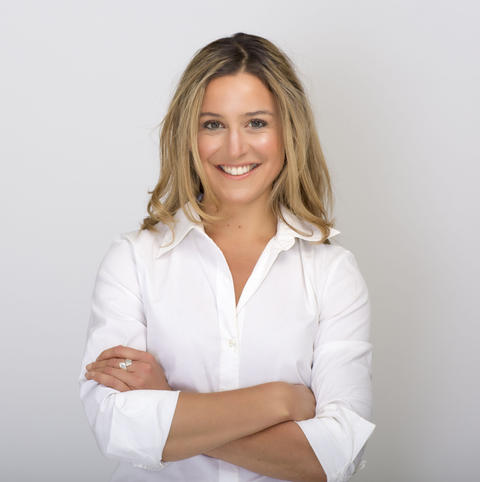 Michelle Miller's experience working at J. P. Morgan's Private Bank and as a consultant in Palo Alto, New York and Europe informs the gritty, shocking and all-too-realistic world of The Underwriting. Establishing her idea as a start-up, she acquired venture capital to create a twelve-part internet series that launched the story and eventually became this book. It has also just been optioned for a TV series in the US.
Read an extract, or find out more about Michelle Miller and The Underwriting here.
The Text Prize 2015 Shortlist Announcement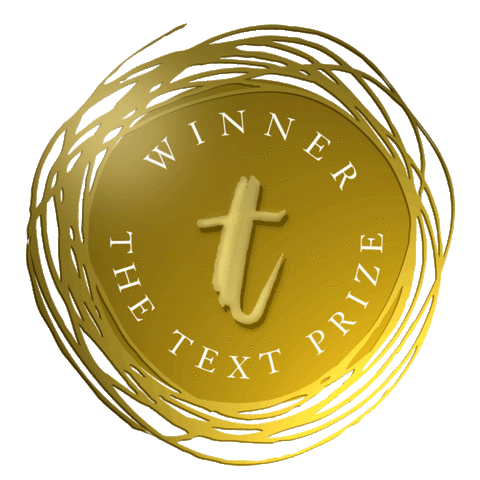 Four outstanding manuscripts have been selected from 268 entries to make up the shortlist for the $10,000 Text Prize, awarded annually to the best unpublished manuscript for teenagers and children.  
NEVERLAND by Margot McGovern
Seventeen-year-old Kit Learmonth would rather die than grow up and leave her family's island, 'Neverland'. An ambitious, complex story about memory, growing up and moving on.
Margot McGovern is a freelance writer and reviewer who contributes to a number of leading literary publications. She is a former associate editor of Ride On magazine and lives in Perth.
AGATHA ABEL MEETS HER MAKER by Sophie Overett
Agatha lands in a Catholic boarding school for girls after her mother falls ill and her father disappears. A compelling, modern exploration of adolescent sexuality and the emotional life of teenagers.
Sophie Overett is a cultural producer and writer in Brisbane. She was a Young Writer in Residence at the Katharine Susannah Prichard Writers Centre in 2014 and in 2015 is a Queensland Literary Fellow.
SOLSTICE by Mark Russell
Set on a planet that stopped rotating generations ago, where half the world lives in shadow, half in light, Solstice is an exciting, adventurous and original work of science fiction.
Mark Russell is a writer whose work has appeared in publications including Inside Film and the Canberra Times. Solstice was originally written as a screenplay, which won a Screen Australia Development Grant in 2010. He lives in Melbourne.
THE BOOK OF WHISPERS by Kimberley Starr
An imaginative and gripping historical fantasy novel set during the first Crusade, in a world where demons are real and gaining power, and almost no one can see them.
Kimberley Starr is a teacher and author based in Melbourne. Her debut novel, The Kingdom Where Nobody Dies, won the 2003 Queensland Premier's Literary Award for Best Emerging Author.
The winner of the 2015 Text Prize will be announced on Thursday 28 May at an event in Melbourne.
Read more about the Text Prize here.
Mark Henshaw wins a NSW Premier's Literary Award
More wonderful prize news: congratulations to Mark Henshaw, 2015 winner of the Christina Stead Prize for Fiction in the NSW Premier's Literary Awards for The Snow Kimono.
Set in Paris and Japan, The Snow Kimono tells the stories of Inspector Jovert, former Professor of Law Tadashi Omura, and his one-time friend the writer Katsuo Ikeda. All three men have lied to themselves, and to each other. And these lies are about to catch up with them.
A quarter of a century after the award-winning bestseller Out of the Line of Fire, Mark Henshaw returns with an intricate psychological thriller that is also an unforgettable meditation on love and loss, on memory and its deceptions, and the ties that bind us to others.
You can read an excerpt here and download book club notes here. Or view Susan Wyndham's excellent feature in the Sydney Morning Herald here.
'Gripping...Like a Japanese puzzle, prized for their infinite solutions and depth of revelation, each chapter builds on the one before, unfolding through levels of story to unpack deeper and deeper truths...Henshaw's ability to combine such cultural and aesthetic diversity in his fiction is not only an example of what a period of dedicated study can do, but a marker of his ability as a writer.' Guardian
'Henshaw's prose [is] luminous and crisp, like the snowy countryside of Japan or the barren lanes of Algiers...When I finished The Snow Kimono, I raised my head, vaguely surprised that I was at home, in familiar surrounds, and it was still daylight outside. I turned straight back to page one and began again.' Saturday Paper
'Henshaw's effects are consistently magical...[He] has perfected a particular technique for the scenes set in Japan, one we might call leisurely lyricism.' Sydney Morning Herald
'A confident, complex, ludic and engrossing performance that will make readers glad Henshaw is back...With agile intelligence, with boldness in what he has imagined and tight control over how it is developed, Henshaw has announced triumphantly that he is no longer a ghost on the Australian literary scene, but one of its most substantial talents.' Weekend Australian
'The writing is beautiful: pellucid and wonderfully visual, painting memorable landscape cameos. The reader is compliant, willingly engaged with a story that starts in medias res and branches in unexpected and seemingly unconnected yet complementary directions, ending with a twist that is hard to get one's head around.' Adelaide Advertiser
'A novel of exquisite beauty, which evades categorisation.' The Times
Mark Henshaw's first novel, Out of the Line of Fire (1988), won the FAW Barbara Ramsden Award and the NBC New Writers Award. It was one of the biggest selling Australian literary novels of the decade and was re-released as a Text Classic in October 2014.
Mark Henshaw's intricate and mesmerising The Snow Kimono came out ahead of this very strong shortlist of contenders:
Only the Animals (Ceridwen Dovey, Hamish Hamilton)
In Certain Circles (Elizabeth Harrower, Text)
Golden Boys (Sonya Hartnett, Hamish Hamilton)
The Snow Kimono (Mark Henshaw, Text)
The Golden Age (Joan London, Vintage)
A Million Windows (Gerald Murnane, Giramondo)
Read more about the NSW Premier's Literary Awards here.
Craig Sherborne's Tree Palace is shortlisted for the Miles Franklin Literary Award 2015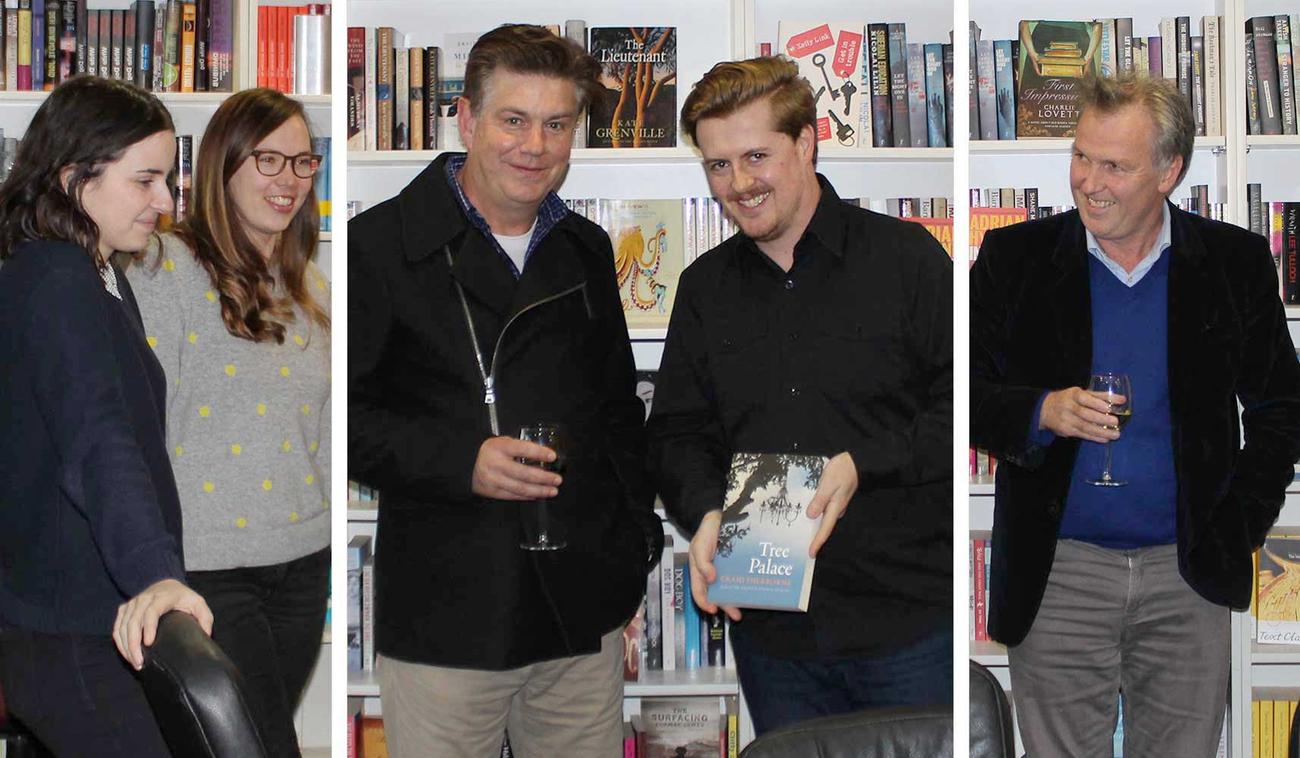 Congratulations to Craig Sherborne, shortlisted for the 2015 Miles Franklin Literary Award for Tree Palace.
The evocative and moving second novel from award-winning writer Craig Sherborne, Tree Palace is an affectionate portrait of a family living on the edge of society, the kind of family rarely seen in Australian fiction.
A family of itinerants or 'trants', as they call themselves, are searching for stability—when they stumble across a 'tree palace' on the outskirts of a large town in country Victoria, they are determined to make it their home. 
But Zara, fifteen, is pregnant and doesn't want a child. She'd rather a normal life with town boys, not trant life with a baby. Moira decides to step in: she'll look after her grandchild. Then Shane finds himself in trouble with the local cops...
Warm and witty, Craig Sherborne's second novel is a revelation: an affecting story of family and rural life, for fans of Tim Winton, Ruth Park and John Steinbeck. 
Get a taste of this wonderful book by reading a preview here or download book club notes here.
'Told with warmth and humour, this contemporary, distinctly Australian story explores teen pregnancy; motherhood and parenthood; love and family; the roles and feelings of men and boys; and the power plays inherent in all human relationships.Tree Palace serves up a full slice of life—the bitter with the sweet.' Books+Publishing (four stars)
'[Tree Palace is] moving, terrifying and wonderfully well observed and, as with all the strange books Sherborne writes, a triumph...The main character [is] one of the great portraits of up-against-it Australian womanhood in our literature, a figure to put with Lawson's Drover's Wife and Barbara Baynton's women.' Peter Craven, Sydney Morning Herald 
'In Tree Palace, Sherborne's talents with narrative and poetry combine to produce a striking fiction...offering a unique, vivid portrait of his characters. With the crystallisation and compression of poetry, Sherborne explores ideas of property, freedom and loyalty, and produces a novel as beautiful in its conjunctions as the chandelier swinging over its landscapes.' Weekend Australian 
'Sherborne writes movingly and with poetic grace. Characters come across as an extension of the landscape: a landscape that will outlive the characters as they move through fleetingly. It is a relief to read this novel from a distance. While it is fascinating in a voyeuristic, readerly way to follow the plot twists that is about as close as we are willing to go. The is a great novel and Sherborne is a novelist to look out for.' Otago Daily Times 
Craig Sherborne's first novel, The Amateur Science of Love, was published to great acclaim in 2011. It won the Melbourne Prize for Literature's Best Writing Award, and was shortlisted for a Victorian Premier's Award and a NSW Premier's Award. His memoir Hoi Polloi (2005) was shortlisted for the Queensland Premier's and Victorian Premier's Literary Awards. The follow-up, Muck (2007), won the Queensland Premier's Literary Award for Non-fiction. Craig has also written two volumes of poetry, Bullion (1995) and Necessary Evil (2005), and a verse drama, Look at Everything Twice for Me (1999). His writing has appeared in most of Australia's literary journals and anthologies.
The Miles Franklin Literary Award, worth $60,000, is the most prestigious literary award in Australia. The winner will be announced on 23 June. The other shortlistees are:
Golden Boys (Sonya Hartnett, Hamish Hamilton)
The Eye of the Sheep (Sofie Laguna, Allen & Unwin)
The Golden Age (Joan London, Random House)
After Darkness (Christine Piper, Allen & Unwin)
Sascha Arango at the Sydney Writers Festival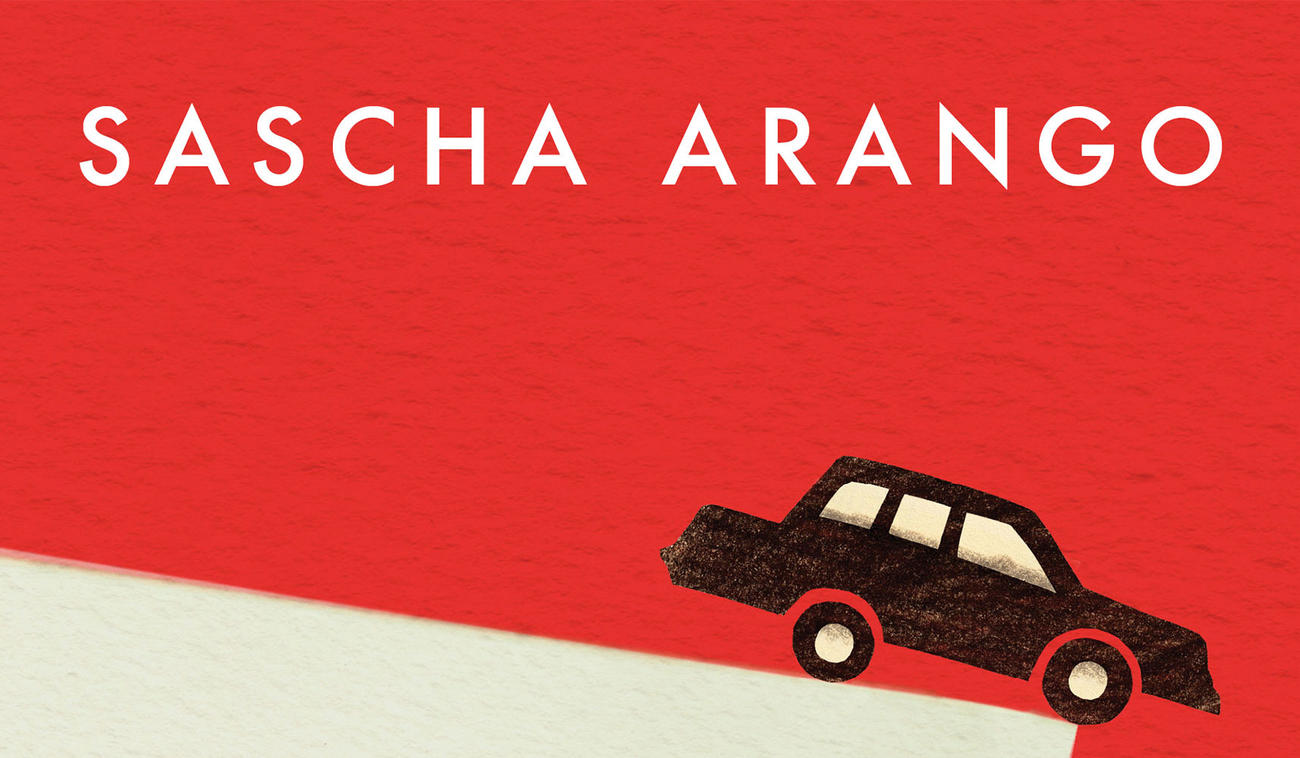 We're very lucky and excited to have prolific German screenwriter—and now novelist—Sascha Arango in Australia in the coming weeks for the Australian release of his debut novel, The Truth and Other Lies.

Proving that storytelling ability can transcend mediums, The Truth and Other Lies, seamlessly translated by Imogen Taylor, catches the imagination with an antihero to rival Patricia Highsmith's Tom Ripley, a script as twisted as anything by Gillian Flynn and a wicked sense of humour worthy of Kate Atkinson.
Wherever he went, Henry was greeted with applause, smiled at, shown around and congratulated. He didn't look particularly happy on such occasions, because he didn't enjoy the walkabout. This, however, strengthened the general delight at his modesty, especially among the women. Henry's shy, understated manner was purely precautionary, for he never forgot that he wasn't a writer but a mere fraud, a frog in a snake's territory.
Henry Hayden is in a bewildering bind. Or he would be, if he wasn't such an experienced liar. He is, by appearance, a modest and appealing genius, the bestselling author of countless novels.
But his past is laden with carefully laid secrets—mines that could easily go off if he doesn't keep track of where they are buried. Unbeknownst to his wife Martha, he has a long-running affair with his editor, Betty, who is likewise unaware that the words she publishes are not those of Henry but of Martha.
When Betty becomes pregnant and Martha disappears, this carefully constructed life starts to teeter.
Text Publishing is offering a money-back guarantee you'll love this book, see back cover for details.
The Truth and Other Lies is currently featured in Text's book club news. Access book club notes here.
Sascha will be a major fixture at this year's Sydney Writers' Festival (18—24 May), talking about his book, discussing his screenwriting background and probing the murky depths of dishonesty.
Thursday 21 May: 'On Deception'—with Text author Mark Henshaw (Snow Kimono) and Liane Moriarty 
Friday 22 May: 'The Rules of Seduction in Screenwriting'—with Lynn Coady and Michael Connelly
Sunday 24 May: 'Sascha Arango: The Truth and Other Lies'—with Linda Jaivin
A two-time winner of the Grimme Award (a highly regarded German television accolade), Arango will also be appearing at the Audi Festival of German Films (13–25 May), organised by the Goethe Institute.
Arango's screenwriting skill will come in handy when The Truth and Other Lies is adapted for the screen—film rights sold to Chockstone Pictures (The Counselor, Killing Them Softly) last year.
Praise for Arango and Truth and Other Lies
'Being this wrong-footed is quite the delight, as is Hayden, smooth as aged whiskey but with as many secrets as a thirteen-year-old's diary.' Fiona Hardy, Readings
'A cross between James M. Cain and Patricia Highsmith, with a wide streak of sardonic humor, this is one wicked tale. You keep waiting for the author to slip, plot-wise, but, as with his protagonist, you wait in vain.' Kirkus Reviews
'Riddled with delicious ironies, misdirection and plenty of black humour...This is a stunning debut and readers will look forward to more from this talented author.' BookMooch
'A dark, funny, captivating read.' Sydney Morning Herald
The Truth and Other Lies is just the latest  entry in Text's long and detailed criminal history, which you can browse below.
The Inestimable Value of Post-It Notes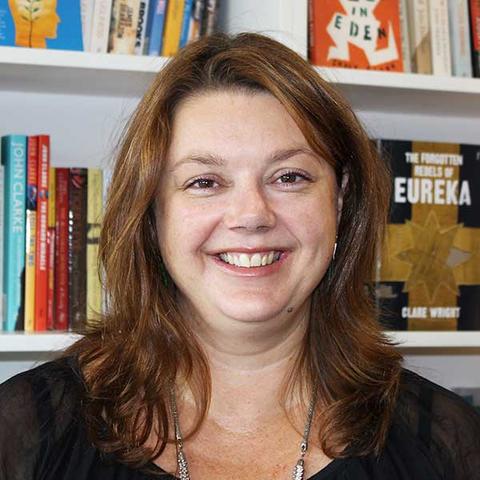 Jane Novak is publicity manager at Text. Mostly she works behind the scenes, but you may have the pleasure to meet her while queueing at a book signing.
This is just a little note about another little note—the post-it note.
Believe it or not, the humble post-it is a key piece of equipment for the book publicist. Super handy for all sorts of things such as jotting down a phone number for a journalist or marking up a book for an author reading. I've even used a stack of them to prop up the leg of a wonky table in a cafe.
However, the post-it has also been the subject of confusion and even controversy when it comes to book signings with an author. I'd like to attempt to clear up some common misconceptions about the role of the post-it, and indeed the publicist, in the author signing.
It's a wonderful thing for an author to see a long line of people queuing to meet them and to have copies of their work signed. It's a very gratifying encounter for both the author and the reader, and the publicist's role in all of this is to ensure that the experience is a positive one. Most of what we do is invisible and this is the way it should be. But at an author event we are on display for all to see, usually with a wad of post-it notes in hand. 
Cherished readers: if you see a publicist coming towards you in such a queue with a smile and a pen, please, fear not! We are generally there at the author's express request and our aim is not to come between you and the writer (unless of course you are a stalker or one of those crazy fans who wants to invite him/her home to dinner to meet your cat...). Promoting a book can be exhausting, the author may have been up before 7 a.m. to catch a plane or give a radio interview and they may have been doing this for many days before their current event. Speaking to a live audience for thirty or forty minutes and then taking questions is a great privilege, but it is also tiring; having the desired name on a post-it on the preferred signing page is one less thing for the author to have to think about. And the prompt of the post-it can help you think about what you might like the author to write on your book, rather than getting to the front of the line and saying something like 'I'm buying this as a gift for my niece who is a Taurean and has just been involved in a car accident which has resulted in her becoming a born-again Christian so could you please write something inspiring?' We don't want to impinge on your moment, but there are other people waiting and the author doesn't work for Hallmark! 
If you think you have an easy name to spell and the author shouldn't need a prompt consider that even common names have many different spellings. Recently I had a male reader who was extremely upset that his name had been spelt with a 'y' and not an 'ie' as in Barrie...Also, in most venues—whether it be a bookshop, marquee or theatre—there is usually a lot of ambient noise, which can make it difficult to hear. And there may be more than one person trying to get the author's attention at once, maybe for an unscheduled selfie or to slip them a manuscript of their own magnus opus. And telling the publicist that the book 'is for me' is not helpful, unless of course your name is actually 'me'. Equally, having the book signed 'For Mum' or 'To Nana' doesn't really work because it's not the author's mum or nana. See what I'm saying here?
A promotional tour can also be a great opportunity for a writer to catch up with friends and family, and one way to do this is to invite them to attend an event. But if you say to the publicist, 'No need for a post-it! He/she knows me!' chances are we will still insist on getting your name down, for often it is for this exact reason that the author has asked for names to be taken. Seeing someone out of context when you are tired or jetlagged and not sure which city you are in or what day it is can mean that, embarrassingly, you forget the name of a friend or relative. Awkward all round! So please submit to our gentle ministrations.
In short, the post-it note is everyone's friend and meeting you, dear readers, is always a pleasure and never a chore.
---
Laurie Halse Anderson Visits Australia and New Zealand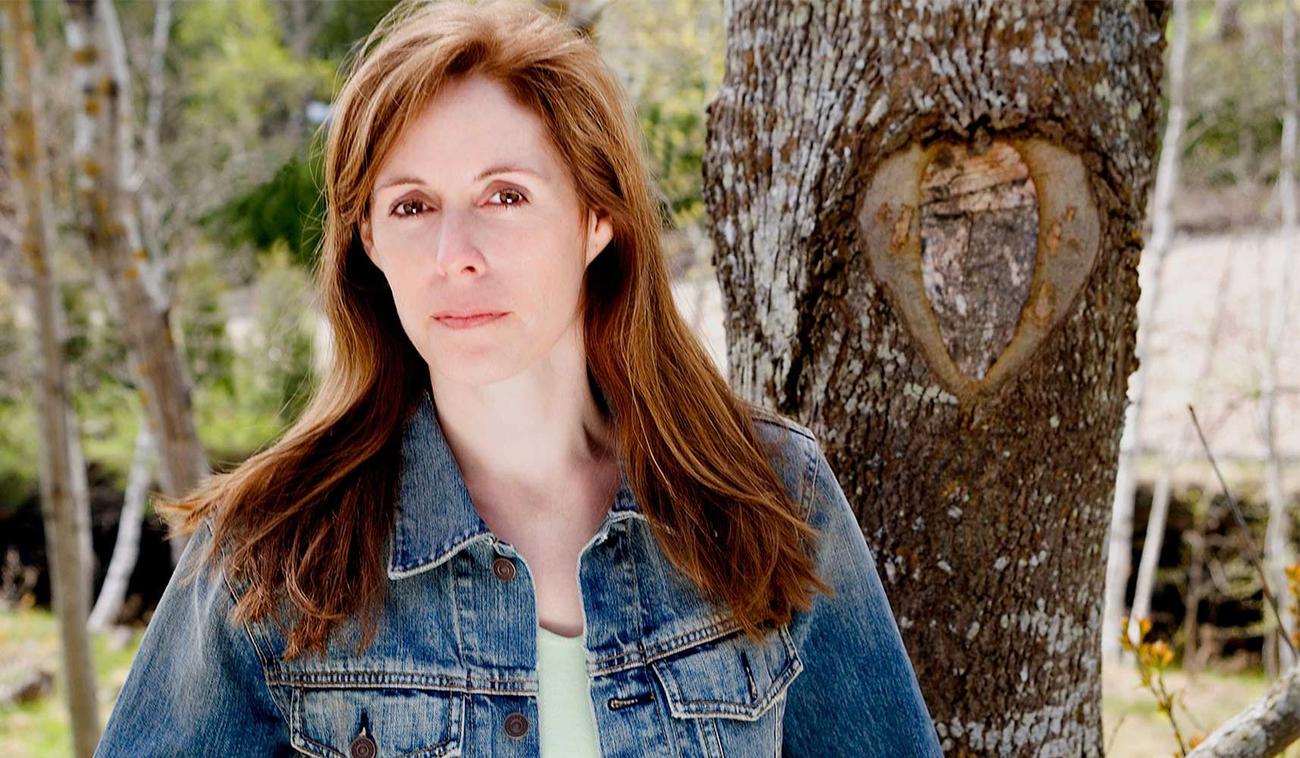 We're thrilled that Laurie Halse Anderson is down under as a guest of the Auckland and Sydney Writers Festivals, and the State Library of Victoria's Reading Matters Youth Literature Conference.
Laurie is the author of several books for young adults, including Wintergirls, The Impossible Knife of Memory, and New York Times–bestseller Speak. She is also the recipient of the prestigious ALAN Award (2008), which honours those who have made outstanding contributions to the field of adolescent literature. She lives in New York State with her family. 
Text has published two of Laurie's brilliant young-adult novels: The Impossible Knife of Memory and Wintergirls.
The Impossible Knife of Memory is a smart and gripping novel about a teenage girl and her father. Hayley Kincain has spent five years being 'homeschooled' in the passenger seat of her war veteran father's truck. They've finally settled down and Hayley is going to a regular school, but her dad's PTSD (and his drinking) and Hayley's own supressed memories are finally catching up with them. 
A powerful story of love, friendship and moving on, the stories of Hayley, her dad and boyfriend Finn will stay with you long after you finish reading.
The Impossible Knife of Memory is Laurie Halse Anderson's writing at its best: honest, compelling and impossible to put down.
Download Australian curriculum teaching notes here.
Praise for
The Impossible Knife of Memory
'Anderson provides a riveting study of a psychologically scarred teenager, peeling back layers of internal defenses to reveal a girl's deepest wounds...It's a tough, absorbing story of the effects of combat on soldiers and the people who love them.' Publishers Weekly
'Laurie Halse Anderson is the Paul Zindel of the twenty-first century, creating intriguing young characters who combine strangeness with charm...The Impossible Knife of Memory is a positive story, where events develop in an unpredictable way, avoiding cliches, and providing a satisfying conclusion. In fact, this is a novel that will be enjoyed by all who appreciate good writing.' Weekend Press/Dominion Post
'An impressive book. The characters of Hayley and her father [are] sympathetically drawn.' Magpies
Wintergirls is a haunting journey through a twisted teenage friendship bound by the force of an eating disorder. Lia and Cassie were best friends. But something went wrong and Cassie changed. Now Cassie is dead and Lia has thirty-three unanswered calls on her phone, thirty-three messages from her ex-best friend, all sent the day she died.
How did she die? Why did she cut herself off?
While Lia searches for answers, she drives herself relentlessly on her own path to destruction—to be thin, strong, in control. And completely empty. 'I am the space between my thighs, daylight shining through.'
Wintergirls is a powerful but intimate story of one girl's chilling descent into the all-consuming vortex of anorexia. 
Praise for Wintergirls
'Beautiful, heartbreaking and hopeful. Lia's voice is exquisite.' Melina Marchetta 
'In broken, symbolic and gut-wrenching prose, Lia narrates her hopeless story of the destructive behaviours that control her every action and thought...Anderson perfectly captures the isolation and motivations of the anorexic without ever suggesting that depression and eating disorders are simply things to "get over".' Kirkus
'Tragic, brutal and true. I wanted to hug Lia, and then shake her, and then hug her again. This is a story that's so hard to tell well. Laurie Halse Anderson has nailed it.' Alyssa Brugman
Visit the festival websites to find our more about Laurie's events: Auckland Writers Festival, Sydney Writers Festival and Reading Matters.
What's So Great about a Dystopia?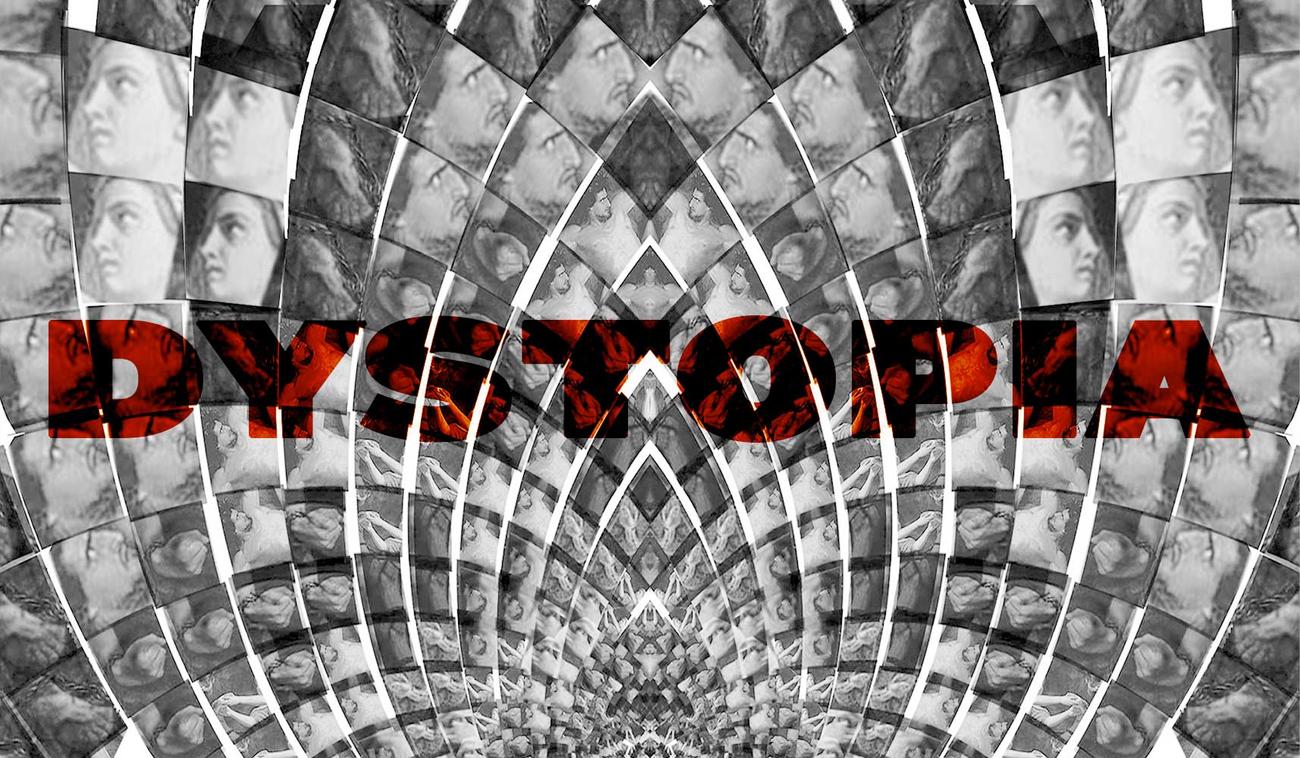 Oxford Dictionaries describes it as 'an imagined place or state in which everything is unpleasant or bad, typically a totalitarian or environmentally degraded one. The opposite of utopia.' Merriam-Webster similarly lists it as 'an imaginary place where people lead dehumanized and often fearful lives'. The Australian Macquarie Dictionary has 'an imaginary world where everything is as bad as it can possibly be'.

Depressed yet?
What is it about imagining a dark future of mass poverty, squalor, suffering and oppression, or a society run amok with political, social and technological extremes, that makes us think: 'Yeah, bring it on'?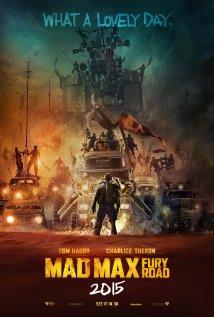 The Divergent and Hunger Games series are just two examples of the uber-successful nature of this genre. And that great Australian cinematic juggernaut, Mad Max, hits our screens again in less than a week, with the release of the fourth episode, Mad Max: Fury Road.
Of course, there is a great literary tradition forged by Franz Kafka, H. G. Wells, Aldous Huxley, George Orwell, Raymond Bradbury, Anthony Burgess and Margaret Atwood, to name a few, with works that have tackled the dystopian themes of tyrannical political regimes, technology out of control, biological hazards, military dictatorships and the subjugation of women. It is a genre that evolves with our changing technological, political and cultural concerns: the most recently named sub-category is 'cli-fi', which focuses on a future with a severely degraded climate.
Herein lies the great attraction of dystopian fiction: it goes to the heart of the changes in our world about which we feel anxious, playing on our deepest concerns about the future and where we might fit into it. And, of course, most works in this genre have a hero that challenges the new status quo. The hero's rejection of this brave new world inspires us to believe there is hope yet.
We publish some outstanding titles in this genre. George Orwell's Animal Farm is a scathing satire of Soviet communism that is as potent now as it was in 1945. In the cult classic The Quiet Earth, Craig Harrison's protagonist wakes to a world where all the clocks are stopped at 6:12 and everyone—animal and human—is gone. Don Rearden's The Raven's Gift is a gripping post-apocalyptic nightmare in which an epidemic wipes out an isolated community, whose calls for help go unanswered by the rest of the world. In cli-fi thriller The Well there is only one place in the UK where rain is still falling; the country is under military rule and people are drawn, for better or worse, to that one source of hope that leads to the ultimate tragedy. Two collections of short stories—Arms Race and The Double—examine humanity's future in diverse and compelling ways. And forthcoming novels by Jesse Ball and Trent Jamieson imagine bleak, post-traumatic worlds.
From our young-adult list, Jane Higgins' Text Prize–winning The Bridge and its sequel, Havoc, depict a city divided by a war in which the young are indoctrinated through fear and military oppression. Another inventive Text Prize winner, This Is Shyness by Leanne Hall, is set in a suburb where the sun no longer rises and sugar-crazed Kidds prowl the streets. Winner of the French Prix Sorcières, Bernard Beckett's gripping Genesis is set in 2075, where a totalitarian republic has emerged from a ruined world and humanity has lost its way.
Browse though this brilliant list and find something that challenges you.
On Being a Publicist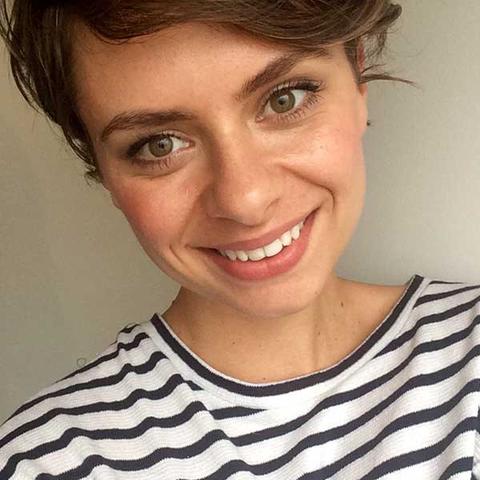 Léa Antigny discovers her skills in juggling and iCal and juggling her iCal as a publicist for Text.
'So, you're a "yes" girl?'
'So, you're like Samantha Jones?'
'Oh, cool. So, what do you actually do?'
These are some of the real-life responses I've had when I tell people what I do. Publicist—it's a job title you probably hear a lot, but don't know very much about. I used to be in the dark myself. Before applying to be a publicist at Text, I had a vague idea at best of what a publicist did. When I say vague, I mean I had seen publicists handing out post-it notes and ferrying glasses of water to and from authors slaving over a hot book-signing. I knew there was touring involved, and media coverage, but I had no idea about the invisible work publicists do in their 9-to-5.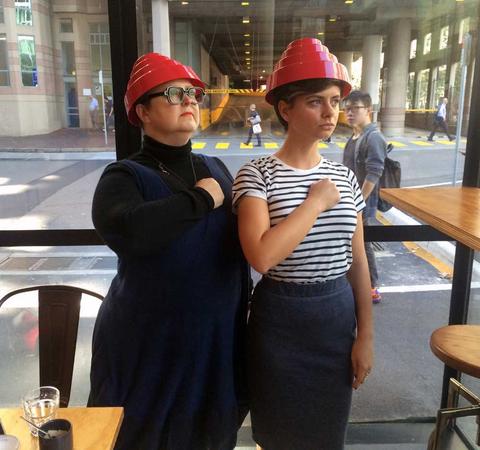 That's probably because '9 to 5' doesn't really exist in publicity. There are weeknights and weekends; phone interviews scheduled over oceans and time zones; and occasionally a (not compulsory but often needed) late-night shift at the hotel bar of whatever city you may be in at the time. One of the biggest misconceptions about publicity must be that it's a glamorous role. Samantha Jones has a lot to answer for, but remember that Samantha is a fictional character in a TV show where the lead character is a newspaper columnist who can afford her own Manhattan apartment as well as an entire room full of designer clothing and shoes. Let's be real. This is publishing. We are all in it for love.
An average day as a publicist might entail stuffing hundreds of parcels and coordinating a mail-out to reach literary editors, journalists, and radio and TV producers all over the country; or pitching a title to an editor or a producer over the phone, always aware that this is just one of a hundred pitches that editor or producer will hear this week. Getting your pitch right is crucial. I am a firm believer that there is an audience for every book, and it's a big part of my job to identify that audience and make it clear to media contacts why this story matters. Publicists work on a number of titles each month, and 'juggling' is probably the number-one job criteria.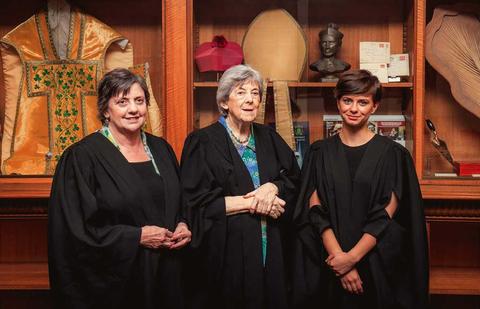 It's often said in publishing that the best editing is invisible. Likewise, publicists (despite literally having the word 'public' in their job title) do much of their work behind the scenes. Have you read a book review lately that piqued your curiosity? Heard an author interviewed on the radio? Seen your local bookstore advertising an in-store event? Read an extract in your favourite magazine? That's all in the publicity domain.
We're expert jugglers, and we're expert organisers. A publicist is often simultaneously: pitching a book that comes out next month; reading and preparing press materials for a book that comes out in three months; planning a media campaign for a book that comes out in four months; putting together a detailed writers festival itinerary for a touring author; and all while cultivating and maintaining a positive, productive working relationship with each author, as well as different but equally important relationships with the media. My iCal is my best friend.
It might be easy to assume the job can be superficial. Book publicists are anything but. We are passionate readers, we are lovers of great stories and we consider it an enormous privilege to play some part in bringing our authors' voices to the general public. Developing a working relationship with your author is very important. By the time an author makes the transition from the editing process to thinking about publicity, they've often worked in solitary mode for a long time and it's up to the publicist to help them prepare for releasing their work into the wild. There is so much scope to be creative in publicity. Each book offers an opportunity to draft a new and exciting campaign. Nothing excites me more than having those light-bulb moments as I read a book: 'Aha! I know where this book belongs, I know who needs to read it, and this is how I'm going to make it happen!'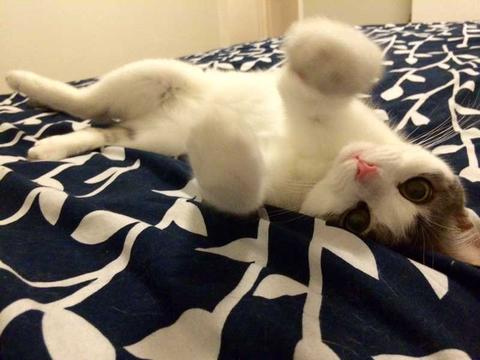 No two days are the same in publicity. The only thing for certain is that you're never bored. This week alone, I've seen Peter Singer talk at the Sydney Opera House, and I've attended Krissy Kneen's book launch, which included orgone accumulators and a stiff gin. I've also spent hours catching up on emails from a hotel room and missing my cat.
Many people aspire to work in publishing, and publicity is often an area that gets overlooked, perhaps because it is so difficult to describe. Publicity is incredibly hard work, it's demanding, but it is always rewarding. You get to work with authors you've admired for years, as well as new and exciting talent. You play a vital role in bringing books to readers, and what could be better than that?
---
Interested in what we do at Text? Jane Pearson wrote here about a pitching session in Perth, Rebecca Starford wrote here about how being an editor effects her writing and Alice Cottrell gave us a rundown on attending international book fairs here.
Coming Rain by Stephen Daisley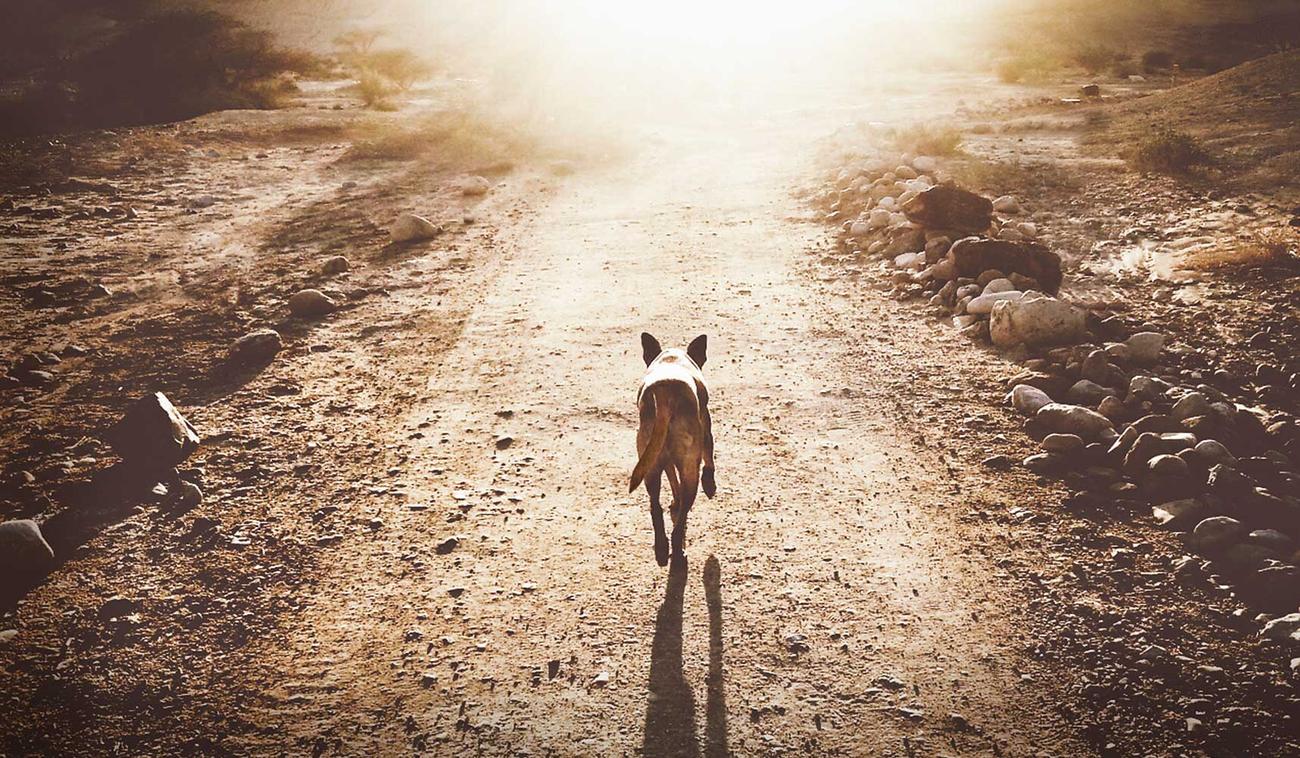 Stephen Daisley's first novel, Traitor, won the Prime Minister's Literary Award in 2011. His second novel, Coming Rain, has just been released.
Traitor is a deeply moving story about the relationship between two men thrown together in wartime—a Turkish doctor and a New Zealand farm boy. In the Australian, Stephen Romei described it as 'one of the finest debut novels I have read. Indeed it's one of the best novels I have read in recent years.' The Australian Literary Review described it as ' suffused with love, beauty and loneliness. The creation and development of the character of David Monroe is masterful, not least because he is a man of so few words.'
In Coming Rain, Daisley turns to another relationship between men, two shearers working the West Australian wheat belt of the 1950s.
The contractor left a letter from their father and a white carton of tailor-made American cigarettes with a big red circle on them. Lucky Strike Toasted plain cut. He would remember his mother holding the carton as she hugged him and told him to do his best. The crinkly sound of the cellophane. The other kids around them like chooks as he tried to say goodbye Mum.
Lew McLeod has been travelling and working with Painter Hayes since he was a boy. Shearing, charcoal burning—whatever comes. Painter made him his first pair of shoes. It's a hard and uncertain life but it's the only one he knows. But Lew's a grown man now. And with this latest job, shearing for John Drysdale and his daughter Clara, everything will change.
Stephen Daisley writes in lucid, rippling prose of how things work, and why; of the profound satisfaction in hard work done with care, of love and friendship and the damage that both contain. Coming Rain is a profound examination of masculinity and the complex nature of male friendship.
Interwoven through the story is that of a female dingo, surviving in the scrub along the highways. She is a beautiful, fierce and vulnerable creature that brings the harsh nature of our relationship to the bush to the forefront in this brutal and poignant story. An unforgettable novel from one of the most exciting new writers in Australia.
'After winning the Prime Minister's Literary Award in 2011 with his first novel, Traitor, Stephen Daisley, then in his mid-50s, evidently drew breath before deciding that its successor, Coming Rain, should be just as daring, if very different, in conception.' Read Peter Pierce's full review of Coming Rain in the Australian here.
'Daisley's prose draws both beauty and brutality. And there is a real mastery in the way this author sets a scene...This is a novel to make you think, and wonder about a world that few of us will ever know.' ANZ LitLovers
'Coming Rain is also a revelation in its quiet and beautiful observation of labour and landscape. Daisley's reverence and knowledge of the outback transcends the cliché of heat, dust and flies, inviting readers into a mesmerising world of desert flora and fauna. Indigenous terms mingle with language that is direct and visceral. The minutiae of the woolshed and animal behaviour are brought to life with skill and affection.' Readings
 Read more about Coming Rain and Stephen Daisley here. Or read an extract here.