Articles tagged "the weekly chill"
Chris Redfern, the 2018 ABA Text Publishing's Bookseller of the Year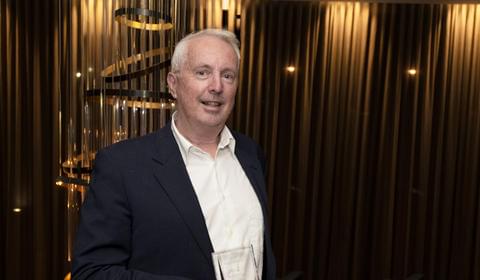 Chris Redfern of Avenue Bookstore won the 2018 ABA Text Publishing Bookseller of the Year Award last month at the Australian Booksellers Association Awards.  
Read on to find out why! 
Having Fun Isn't Hard When You've Got a Library Card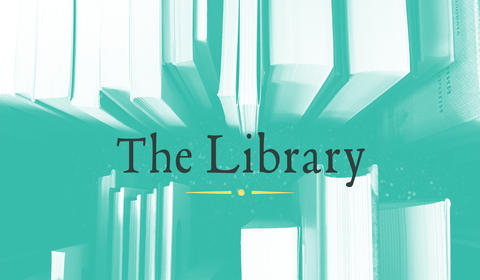 If you thought you loved libraries, you need to meet resident bibliophile Stuart Kells – or read his book at the very least. He's the antiquarian book nerd to end all antiquarian book nerds, and yes, there is in fact someone out there who loves books and libraries more than you.
Have a peek into The Library with five facts from this delightful and informative book:
Weekly Chill, 16 June 2017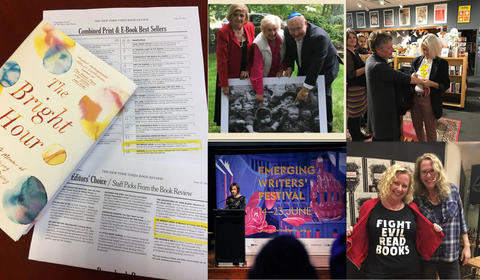 Winter is the season for book festivals and launches and book tours, so let's get into them…
Meet the Texters—Anne Beilby, Rights Manager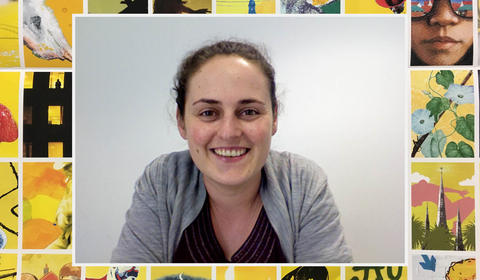 Anne Beilby has been with Text since she applied for the position of admin assistant way back in 2004. So she's seen a thing or two around here.
We asked Anne to tell us about her role as rights manager as well as a bit about Text's history and why all the bookstores in the north of Melbourne have correctly ordered books.
The Extremely Wonderful Weirdness of Winning the 2017 Text Prize, by Adam Cece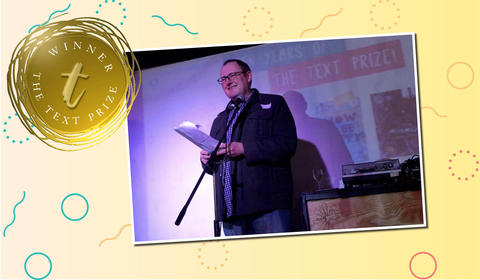 Text is thrilled to have Adam Cece, author of The Extremely Weird Thing That Happened in Huggabie Falls, joining the ranks as the winner of the 2017 Text Prize. Read on for Adam's delightful and heartwarming speech that he gave upon winning the prize at Wednesday night's Text Party.
Weekly Chill, 29 September 2016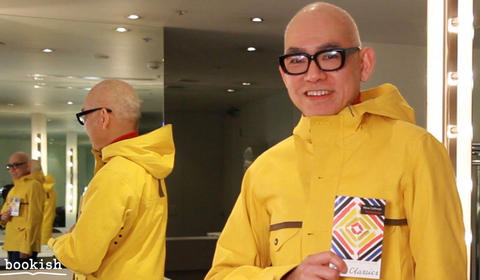 Yellow—sunflowers, bananas, brick roads...Chong's raincoat! We can't get enough of this gorgeous happy colour here at Text, which is also, of course, the signature colour of the Text Classics. 
The Weekly Chill, 22 September 2016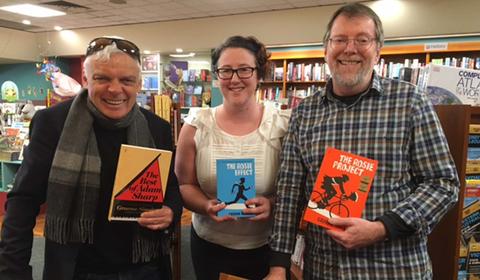 One of the most talked about books in recent weeks has been The Lesser Bohemians by Eimear McBride. Now's your chance to have a read, with an extract at Lithub.
The Weekly Chill, 15 September 2016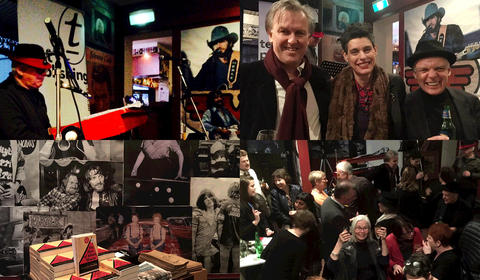 Headlining this week is the news that Graeme Macrae Burnet's His Bloody Project has been shortlisted for the Man Booker Prize. Read an extract or watch Graeme talk about his research and the 'emporium of words' that enabled him to channel the 150-year-old language of the Scottish Highlands.
The Weekly Chill, 9 September 2016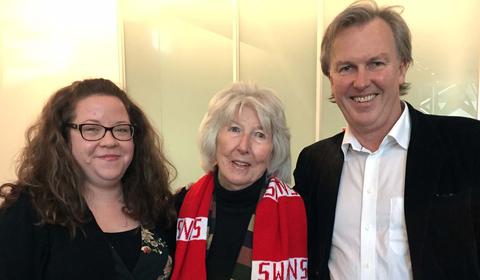 Fiona McFarlane, Elizabeth Harrower and Michael Heyward at Melbourne Writers Festival
There has been so much going on at Text this week—but the absolute highlight must be the visit of the indomitable Elizabeth Harrower, author of six extraordinary books, including The Watch
The Weekly Chill, 1 September 2016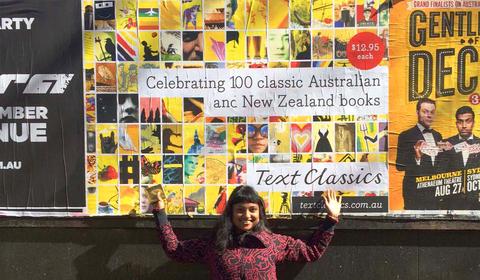 We're celebrating 100 Text Classics this month, with some gorgeous poster art by Jess! (Pictured with Shalini.)
If you're worried about the state of the nation (and let's face it, who isn't), maybe you should take a leaf out of Yann Martel's book and start Read moreright
FRIENDS OF THE CHILLER
SUBSCRIBE TO TEXT'S NEWSLETTER