The Weekly Chill, 1 September 2016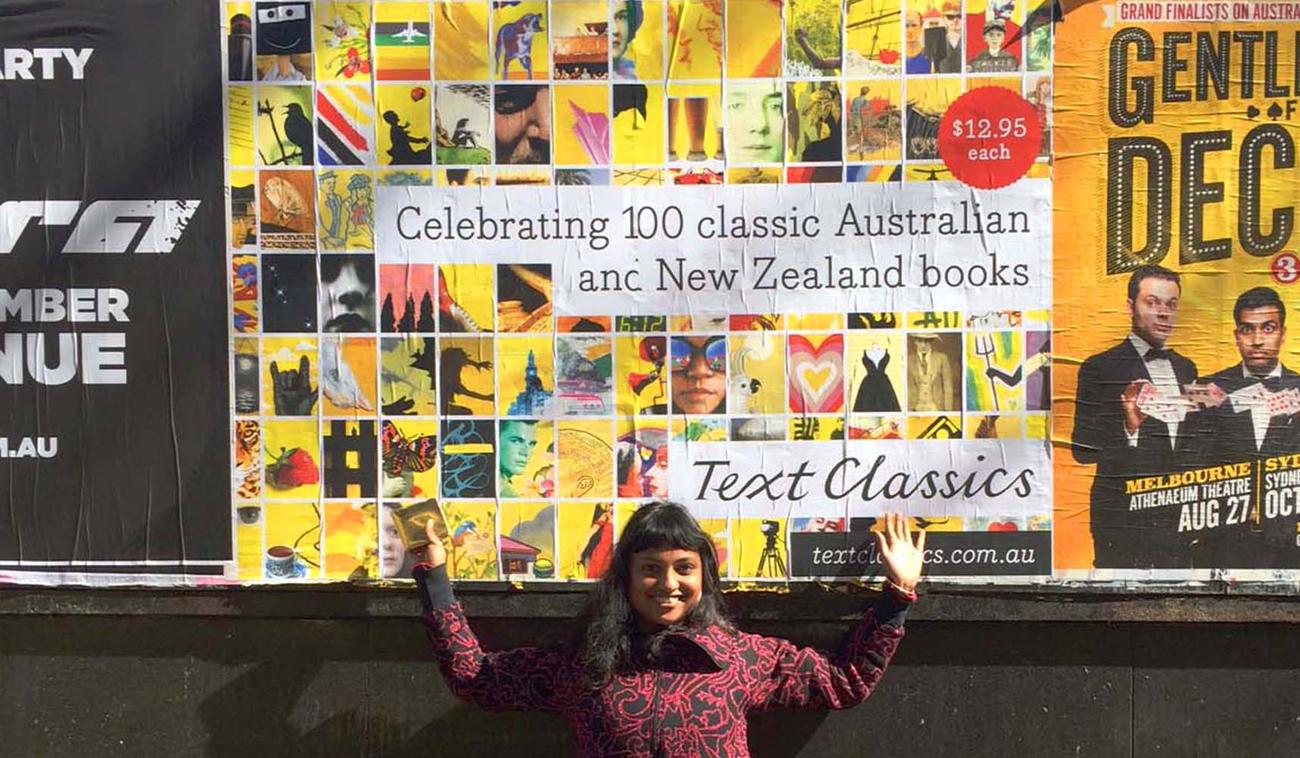 If you're worried about the state of the nation (and let's face it, who isn't), maybe you should take a leaf out of Yann Martel's book and start sending some worthy tomes to our leaders—find out more in this interview with the Brisbane Times. Yann, it seems, is also fascinated by our unique wildlife. Jane did the sensible thing and stayed on the other side of the camera.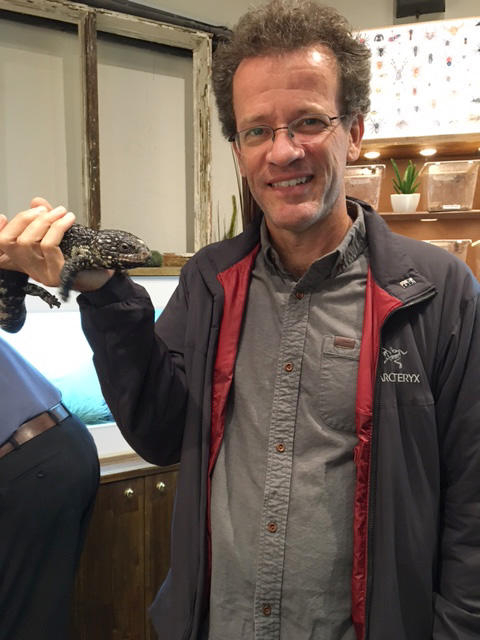 Thinking about a tattoo, but not sure if you're ready to commit? Simon Barnard, illustrator extraordinaire and convict history go-to man, has produced a set of temporary tattoos to complement his meticulously researched and beautifully designed Convict Tattoos. Buy them online at the National Trust shop. An extraordinary number of convicts—about 37 per cent of men and 15 per cent of  women—arrived with tattoos. Discover more in this interview with Simon on ABC Hobart.
Ever wondered how a book designer does their thing? Take a look at Emma Block's blog about designing the cover for Elizabeth and Zenobia—a gorgeous cover that captures the essence of this slightly creepy, slightly quirky and all-together delightful book.
David Levithan spoke to SBS about writing with others, coming out and the new positive energy around queer books for YA. He had some great sell-out sessions at MWF on the weekend.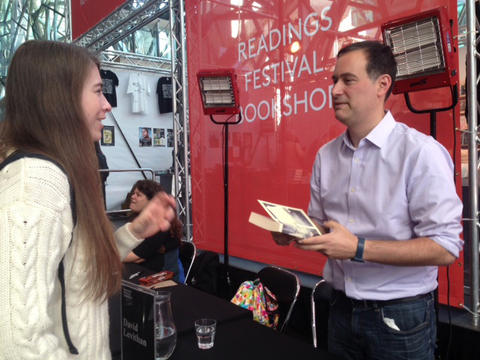 Cory Taylor's exceptional memoir, Dying, and an exciting forthcoming novel by German writer Dirk Kurbjuweit, Fear, have been named international hot properties in Publishers Weekly this week. Michael and Khadija will be taking them to the Frankfurt Book Fair in October. Fear is the latest German crime novel we're publishing, following the recent success of Sascha Arango's The Truth and Other Lies and Melanie Raabe's The Trap. Fear will be published next February.
An excellent review of both The Rules of Backyard Cricket and Black Teeth ran in the Age this week: 'Both Lovitt and Serong have an attentive ear for language and a nuanced understanding of how quite ordinary extraordinary people may find themselves up to their necks in trouble. This is original Australian crime fiction of the first order.'
Glowing praise for Graeme Simison's much-anticipated new book, The Best of Adam Sharp, came from Written by Sime: 'How does Graeme Simsion follow-up his dual smash-hits of The Rosie Project and The Rosie Effect? By penning a novel that is just as funny and poignant, but with a tumultuous moral core...There's a lot more for the reader to marinate over. There is greater thematic depth. And it will resonate long after you've closed the book.' The Best of Adam Sharp is out on 19 September.
'After the death of God and the death of the author, the death of poetry is a favourite announcement and excuse for outrage and jokes among academics, literary critics, readers, poets and people who care about the arts. Beware the Prime Minister who offers a literary prize and omits the poets,' writes Kevin Brophy in his review of Ben Lerner's The Hatred of Poetry in the Conversation. Among the other reviews of The Hatred of Poetry, the New York Times describes its 'fervent elegance', the Monthly says it is 'engaging' and Cordite calls it as a 'snake-hipped gambit'. Perhaps the poet needs to beware the poets as well.
There is a great profile piece in the Otago Daily Times on Stephen Daisley, author of the award-winning books Traitor and Coming Rain, in which he talks about getting beyond publisher rejection letters. 

In an interview with the Guardian, Heman Koch imagines dinner with Michel Houellebecq and how to not become Mr M—the ageing narcissitic writer in his new psychological thriller Dear Mr M.
Eimear McBride talks about the pleasures and pain of writing and writing about sex—'there's a lot in my new book'—in interviews with the Guardian and the Irish Times. She has also written a piece on arriving in London as a student in the '90s for the Financial Times. And get in quick: Readings has a limited number of signed copies of The Lesser Bohemians available now.
Brenda Niall's Mannix continues to impress, with a recent longlisting for the CHASS Australia Prize and a shortlisting for the Colin Roderick Award.
Matt Vickers' moving book about his wife, Lecretia's Choice, is winning hearts and minds. Off the Tracks blog said 'every home should have a copy, for a reminder, if nothing more, of what it is to have heart, humility and hope'. See Matt on TV One Breakfast or listen to an interview with Newstalk ZB.
The Schooldays of Jesus is reviewed in the Evening Standard: 'Yet although it is written with the coolness and limpidity that make Coetzee such a master, the story remains almost uninterpretable, certainly no simple allegory, quite an achievement in itself. Frustrating, yes, but not just that. There were moments when I found it almost too affecting to read without pausing to recover myself.'
The Australian describes John Freeman as 'a literary bowerbird' in this glowing review of Freeman's: Family, with 'an eye for treasure'.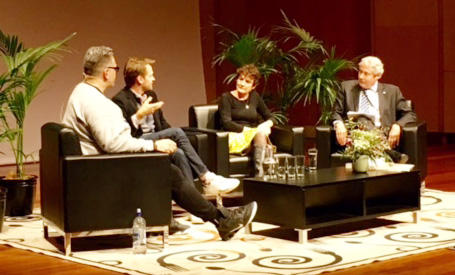 Sex addict turned devoted family man Neil Strauss spoke to the Daily Telegraph about his new lifestyle. He is in the country for Brisbane Writers Festival and the Sydney Festival of Dangerous Ideas. 
The Guardian's Translation Tuesday is running an extract of Marie Darrieussecq's Men, translated by our own Penny Hueston.
Helen Garner's wonderful new collection of essays, Everywhere I Look, is on Signature's 12 of the Best Essay Collections for Your Fall Reading, as well as Vol. 1's September Book Preview. Read an extract in the Guardian, on Garner watching Russell Crowe films.
And for the night owls, ABC Nightlife is broadcasting Kate Grenville's One Life: My Mother's Story from next Monday 5 September, narrated by Kate herself.
And just because it made me smile, here's a little typo that reminded me that it happens to the best of us!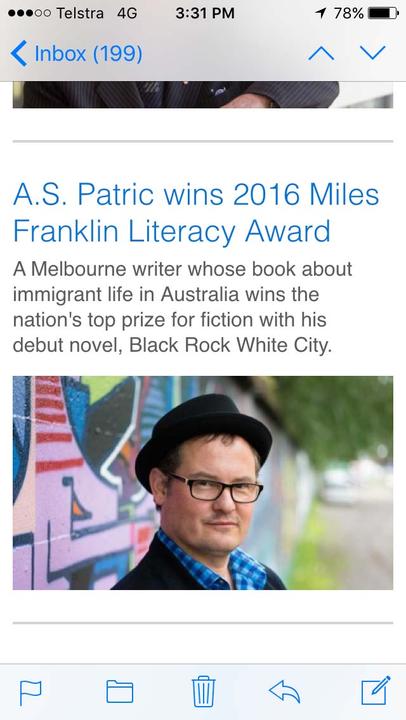 Have a great week!
FRIENDS OF THE CHILLER
SUBSCRIBE TO TEXT'S NEWSLETTER