Articles tagged "family reviews"
My Dad Wrote a Review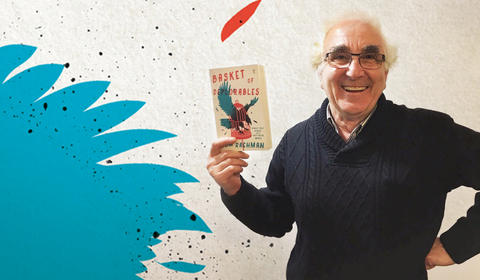 If you've got a family you'll know that everyone's GOT AN OPINION. And in most cases, they're happy to let you know ALL ABOUT THEM. 
So we decided to let them tell us all about their thoughts on Text's books. Thus, today we kick off our 'Text Family Members Review Books' series.
Today's book review is from the father of our senior publicist, Alice Lewinsky. Mr Stephen Lewinsky read and reviewed one of our latest releases, Basket of Deplorables by Tom Rachman. 
FRIENDS OF THE CHILLER
SUBSCRIBE TO TEXT'S NEWSLETTER