My Dad Dun a Review! Under the Cold Bright Lights by Garry Disher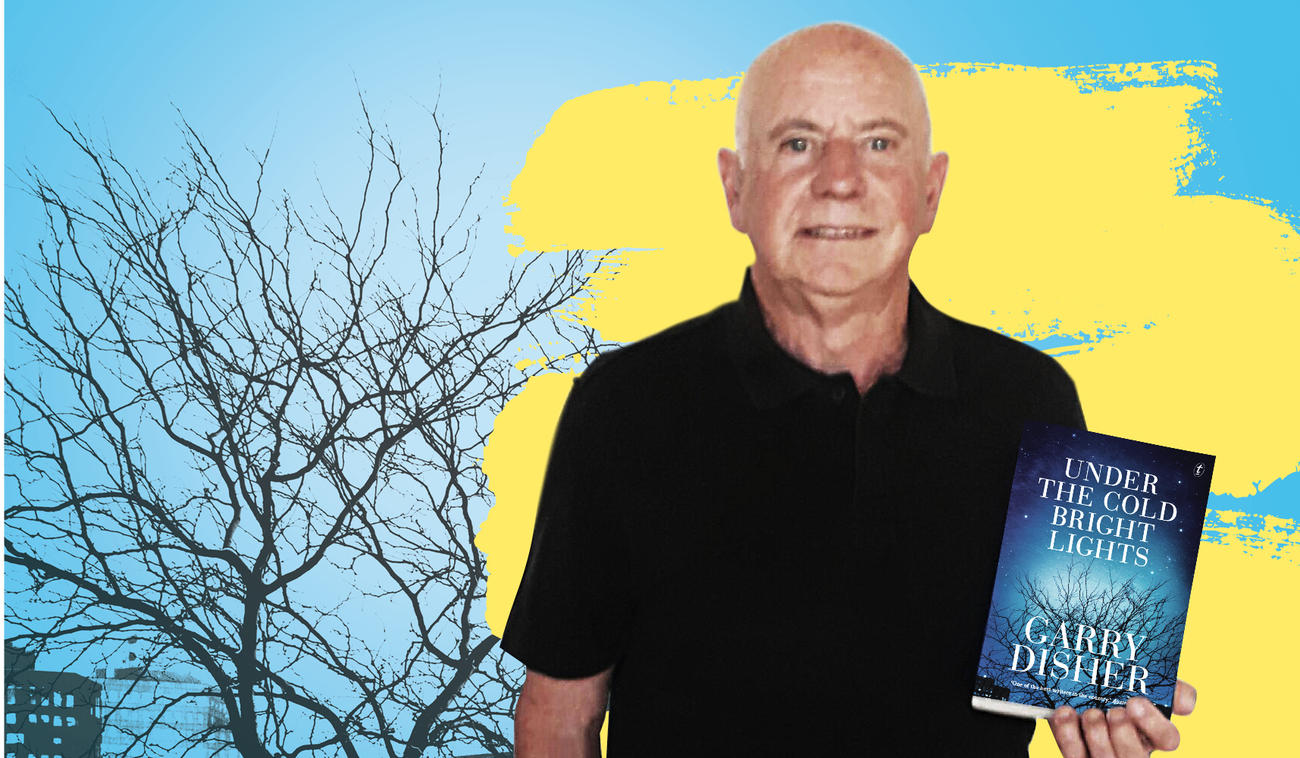 And Text milks another family member for cold, hard, free publicity. 
This time our trusty reviewer is Mr John Menzies, father of digital manager, Allison Menzies and is a long-time fan of Garry Disher. He was quite keen to read his latest book.
On with the review! 


---
This is a standalone Garry Disher novel.
 The main character in Under the Cold Bright Lights is hardened detective Alan Auhl. He's retired but he's come back to the force to work on cold cases. Being older, he has to put up with the younger detectives talking shit at him, 'Alan, where's your zimmer frame?' But he doesn't worry about that: he's got work to do. 
The main story takes place around Mornington, where most of Disher's books are set, so readers will be familiar with the places in this.
Without going into too many spoilers, there's a snake on a property. It goes under a small concrete slab and the owners decide to make sure it's dealt with. Problem is, when they lift up the slab, there's a body.
So Alan is investigating this case, but there's a subplot as well. He lives in Carlton in a house where he's got some boarders. One of them is a woman who is having custody problems with a former husband who's from Geelong and gives her a hard time about the kid.
Auhl helps her out a lot, since she has a lot of trouble keeping things together.
I quite liked that there's a bit of an almost Dexter-style twist at the end. This really gave it a satisfying ending – as with many of Disher's books, the bad guys often get away with it. Again, I'm not disclosing whether or not they do get away with it in this one, but I liked the twist.
Look, I thoroughly enjoyed Under the Cold Bright Lights. This is definitely a return to Garry's earlier form. It's not Wyatt calibre, but it's a good read. Solid, typical Garry Disher. A nice, easy book, nothing too deep,  just what I like in my Disher crime.
There were some aspects that I reckon could have been a bit different. When you get a cult, you kind of know they're going to be bad, yeah? But I'm not saying that took away from it being a good read. (Don't let Garry know I wrote that – he'll kill me!)
Auhl is definitely a flawed and complex character – I liked him. He was relatable and hardboiled.
I would definitely recommend Under the Cold Bright Lights to my friends, to crime readers and to anyone looking for a good crime read.
---
There you have it, folks, a review from a big Disher fan. He liked it. 
Under the Cold Bright Lights is available now in all good bookshops, on the Text website (free postage!) and in ebook.
FRIENDS OF THE CHILLER
SUBSCRIBE TO TEXT'S NEWSLETTER