Weekly Chill, 16 June 2017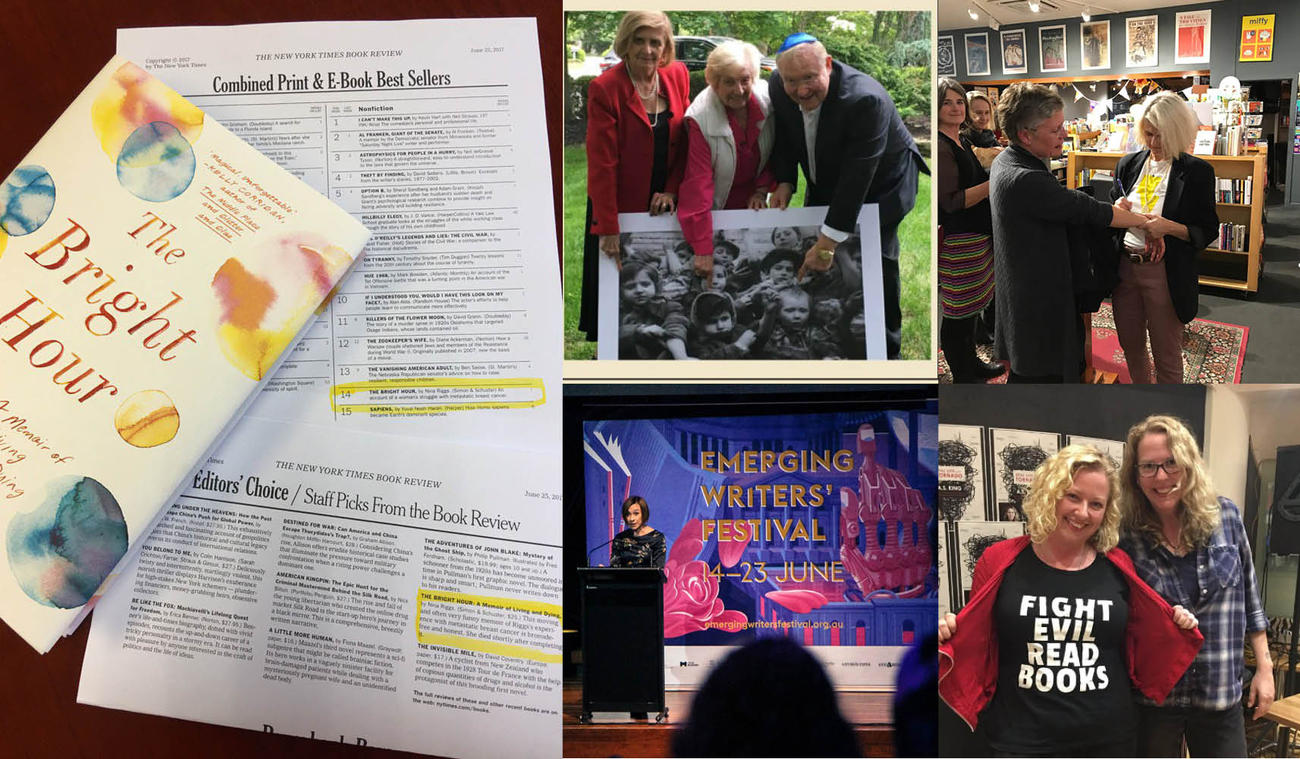 Winter is the season for book festivals and launches and book tours, so let's get into them…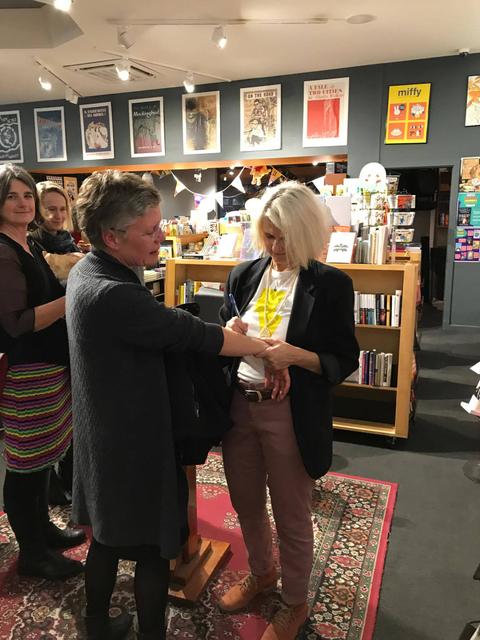 The launch of Losing It by Moira Burke on Thursday 8 June at Readings St Kilda was a sellout! Lots of people, lots of love, lots of limbs signed and lots of Moira. Did we mention that Helen Garner read this book in one big gulp?


Kate Cole-Adams, author of the fascinating Anaesthesia had a grand old chat with Richard Fidler on ABC Conversations.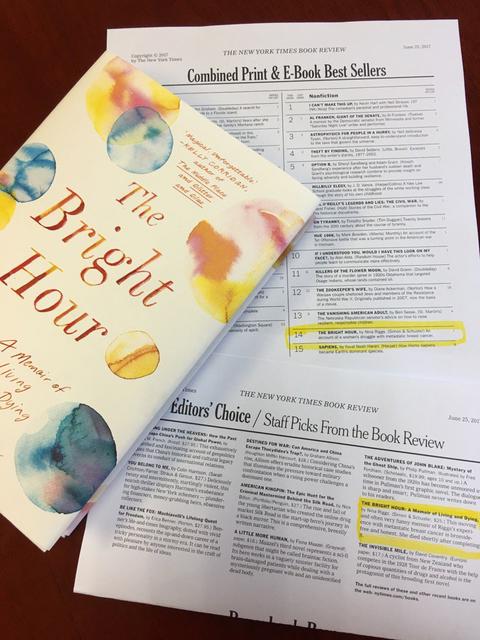 The Bright Hour by Nina Riggs comes out on Monday 19 June. It's already in the top 20 on the New York Times bestseller list. Read, watch and listen to everything about this magnificent book here. 
'Stunning…heartrending…this year's When Breath Becomes Air.' Nora Krug, Washington Post


Expecting by Chitra Ramaswamy, is on the longlist for the 2017 Polari First Book Prize. Zoe Williams from the Guardian has described it as, 'Immediately, poignantly, gripping...magnificent.'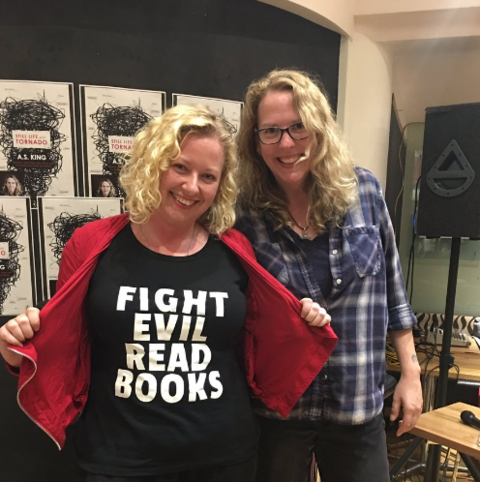 A.S. King has been gracing our shores over the last few weeks to promote the incredible and wonderful Still Life with Tornado. This is Her Royalness with Danielle Binks at the Dymocks launch in Melbourne. We think Danielle's T-shirt says it all.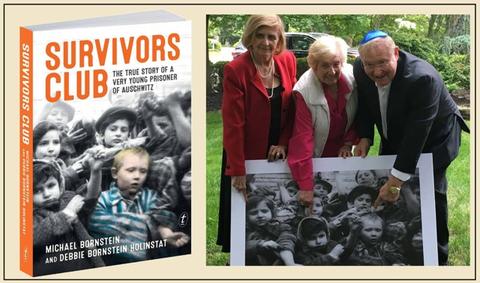 If you've been watching the news on NBC (Of course you have!), then you'll know all about the incredible reunion of three holocaust survivors who are in this iconic  image on the cover of Survivors Club by Michael and Debbie Bornstein. They met up with NBC News to talk with about Michael's book and realised they've  been living within miles of each other their entire adult lives. You absolutely cannot make this up.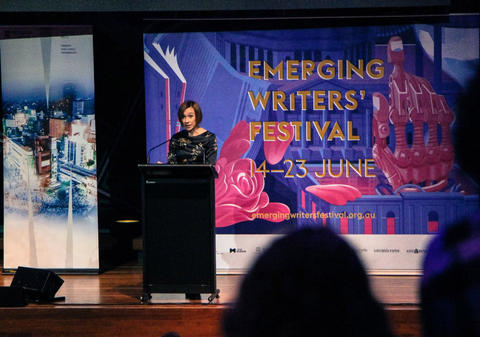 The Emerging Writers' Festival launched on Wednesday evening with much pomp and circumstance. Melanie Cheng, author of the glorious upcoming collection of short stories Australia Day, and winner of the 2016 Victorian Premier's Literary Award for an Unpublished Manuscript, spoke and likened the emerging writer to 'a baby's journey through the birth canal'. And that's just one of many reasons why we love Melanie Cheng.
Some Tests by Wayne Macauley launched at Readings in Carlton to much acclaim. This review says it all, 'Some Tests is a completely unique offering among the recent spate of books about illness, death and Western medicine. With eerie touches of strangeness that quickly progress to the surreal, Macauley turns the mundane consultation into utterly compelling reading. You will never see a waiting room the same way.' Readings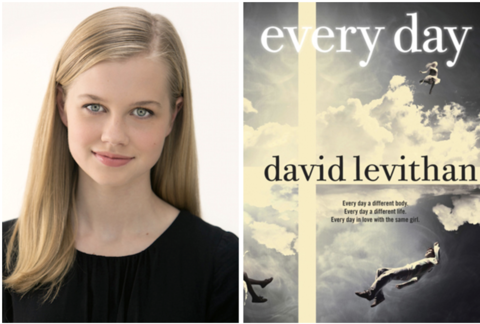 Breaking News! This is what we've all been dying to hear! David Levithan's romantic, page-turning YA novel Every Day is being adapted into film! Finally! Read all the film news here.


And last, but by no means least, Vikki Wakefield has been touring to promote her deliciously creepy new book, Ballad for for a Mad Girl. This haunting book has been getting reviews like you wouldn't believe. ' Vikki Wakefield does it again, this time raising the bar with a riveting, beautifully told ghost story that draws you in until the very last page.' Kids Book Review
And yes, it may have turned up as one of iBooks' Best Books of the Month...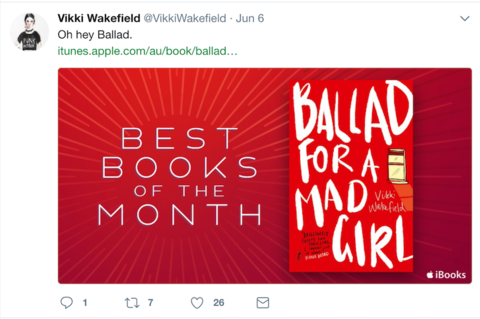 Enjoy your weekend and, as always, please keep reading.
The Texters
FRIENDS OF THE CHILLER
SUBSCRIBE TO TEXT'S NEWSLETTER