The Weekly Chill, 9 September 2016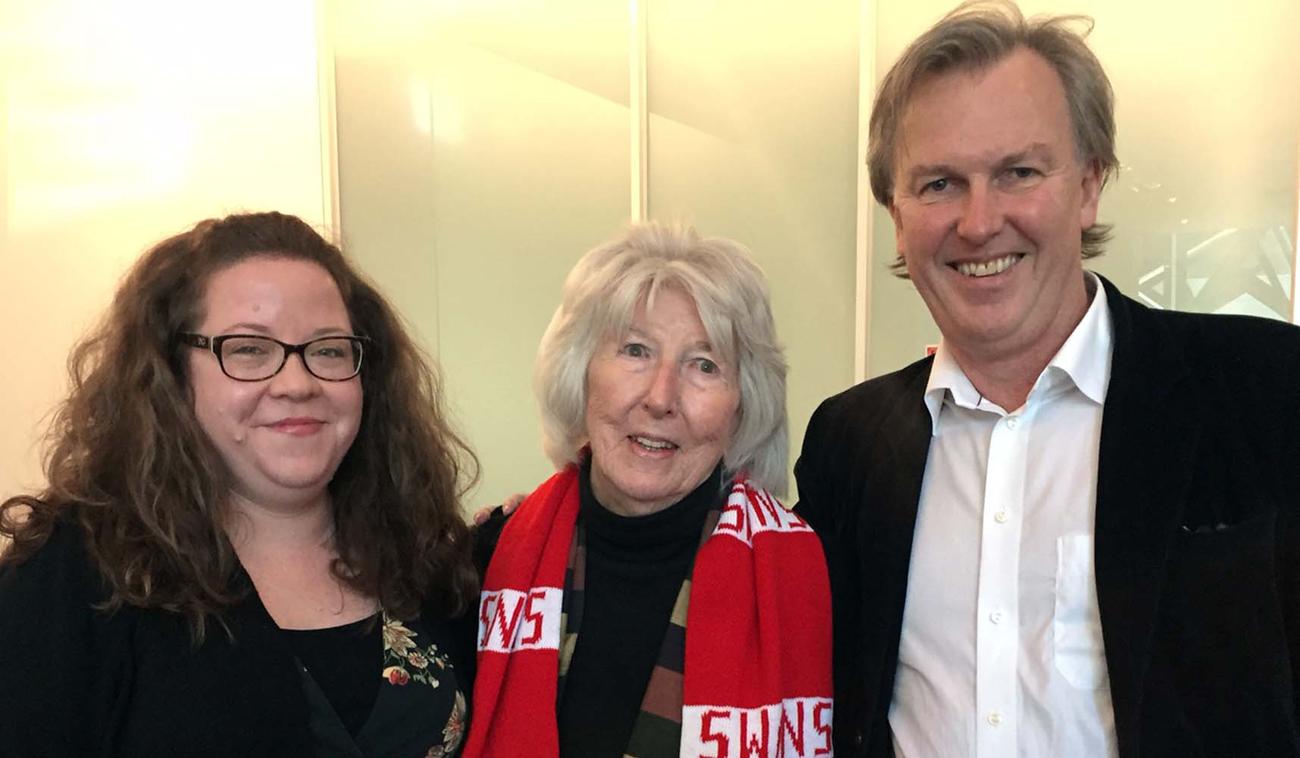 There has been so much going on at Text this week—but the absolute highlight must be the visit of the indomitable Elizabeth Harrower, author of six extraordinary books, including The Watch Tower. There was an amazing output of love for her on Twitter around her events at MWF. Check them out at #MWF. Elizabeth was the fifth bestselling author of the festival—incredible for an author whose works were all written last century!
Seeing Elizabeth Harrower speak has been more of a revelation than when I first read The Watchtower, if possible. Such a treat #mwf16

— Sonia Nair (@son_nair) September 3, 2016
"Writing justifies my existence" - Elizabeth Harrower. Omg I could listen to her for hours. This is such an amazing woman. #mwf16

— Rach Toop (@rachofwonder) September 3, 2016
Elizabeth was in Melbourne as part of the celebrations for the Text Classics series, which this month reaches its 100th book. Michael Heyward spoke to 3RRR about the evolution of the series.
Eimear McBride's The Lesser Bohemians received some great praise: the Australian described it as 'a dazzling, affecting and stimulating read'; the Guardian said Eimear 'writes with beauty, wisdom and humour'; and the Independent said of its stream-of-consciousness style that it 'can make the world new'. A feature also ran in Vice.
Ben Lerner's 'lightness of touch is enviable...he is a fine and funny reader', said Justin Clemens in the Monthly. For more Ben Lerner, don't miss this Livestream event with none other than Helen Garner—not to be missed! 
Garner's Everywhere I Look is on Lithub's '18 Books You Should Read this September'—along with The Lesser Bohemians and the forthcoming Children of the New World, which we are publishing in December.
Matt Vickers continues his case for assisted dying in interviews with Radio NZ and ABC New Breakfast.
Chicago Review of Books debuted its place-based literary journal—Arcturus—with an extract from Nir Baram's Good People.
Herman Koch spoke to Salon about hitting his peak—or not—and about writing things that make readers uncomfortable. The Daily Mail clearly felt the discomfort, describing Dear Mr M as 'riveting and disturbing...with a denouement to send shivers down the spine' and the Guardian spoke of its 'final and magnificent twist'.
Simon Barnard talks of 'the humanity' tattoos reveal about the convicts who wore them in this great interview with Inked Australia.
Charlie Kaufman, screenwriter of Being John Malkovich, Adaptation and Eternal Sunshine of the Spotless Mind, was impressed with Iain Reid's debut novel: 'I'm Thinking of Ending Things is an ingeniously twisted nightmare road trip through the fragile psyches of two young lovers. My kind of fun!' Don't say you haven't been warned!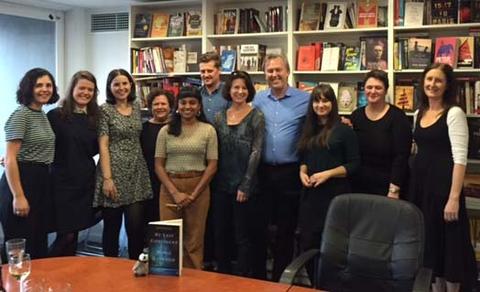 Anthony Sadler and Spencer Stone of The 15:17 to Paris appeared on The Project.
The unlikely pairing of Neil Strauss and Lionel Shriver on the Drum was surprisingly sweet. Neil also did interviews with Triple J, Sunrise and the Sydney Morning Herald, and Forbes ran a review of his event at the Festival of Dangerous Ideas.
If betting's your thing, Gerald Murnane is at 31/1 odds for the Nobel Prize in Literature—yes they do run odds on literary awards! 
The Guardian reported that the classic Australian novel Wake In Fright is to be made into a two-part TV-series by Ten. The Kotcheff film will be a hard act to follow; it will be interesting to see how it goes.
For a laugh, check out Chris Currie's take on the 'strange invention of certain types of solitude' aka reading group notes.
Listen to Yann Martel's ABC Radio National podcast or Peter Mares on the Conversation Hour. In a great review in the Age, Morag Fraser said '[Mares's] research is comprehensive, intellectually deft, ethically and philosophically grounded—but digestible, and personally attested...This is on-the-ground, people-focused journalism of the highest kind.'
James Ley examines the 'profound awareness of the fluidity of our relationship with time and memory' in a close examination of the work of Nobel Prize-winning Patrick Modiano for Sydney Review of Books.
I'm Supposed to Protect You from All This is an Age pick of the week: 'Sophisticated, sharp, poignant and eminently readable.'
And for a quick blast of some fresh YA, the Australian describes When Friendship Followed Me Home as a ' luminous, empathetic novel' and The War That Saved My Life as 'an inimitable robust yet lyrically written bildungsroman. Its gentle humour is poignant and heartwarming.'
Have a great week!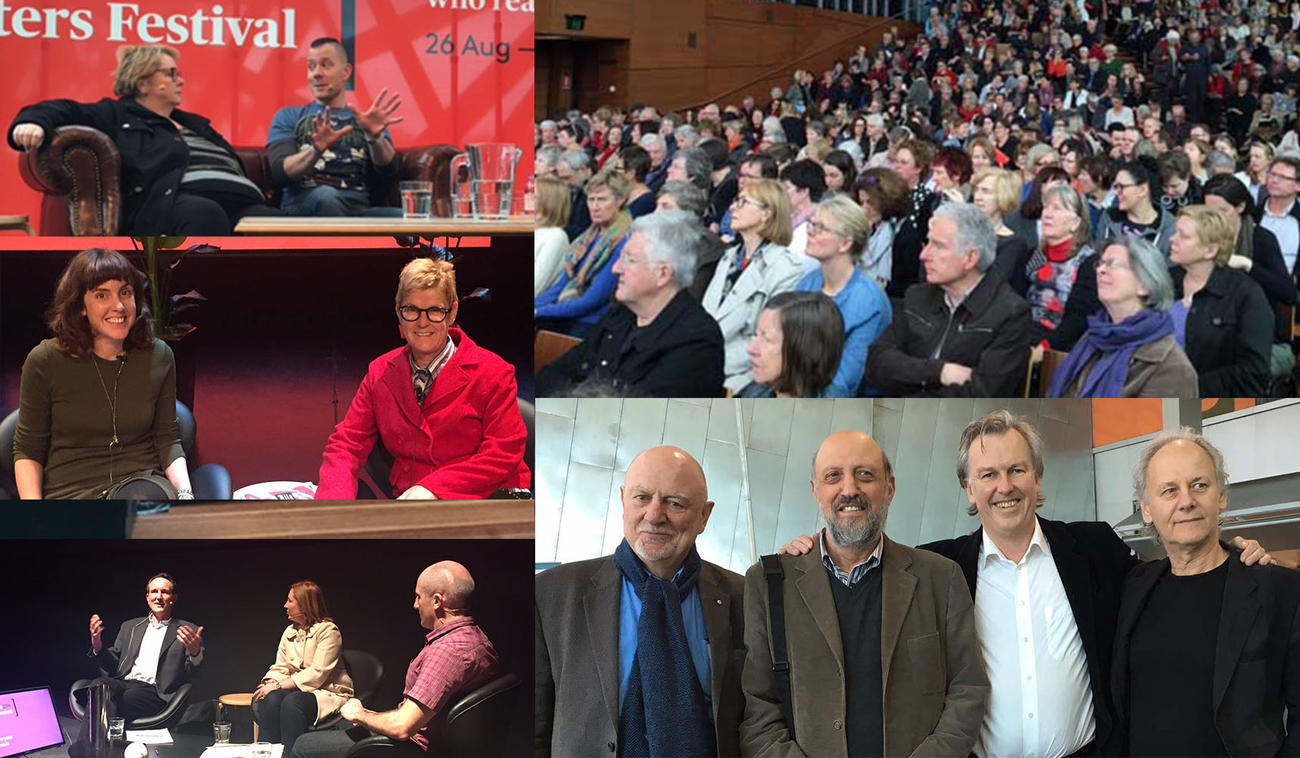 FRIENDS OF THE CHILLER
SUBSCRIBE TO TEXT'S NEWSLETTER