The Weekly Chill, 22 September 2016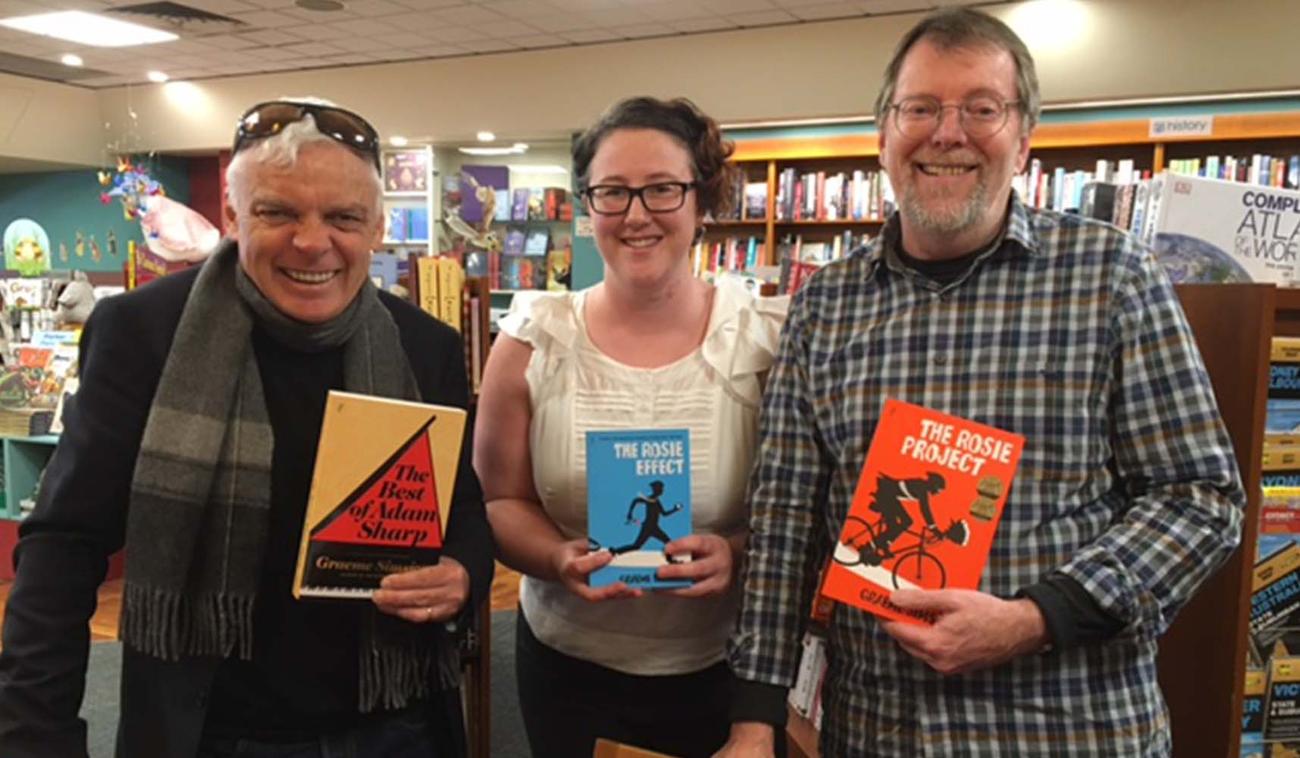 One of the most talked about books in recent weeks has been The Lesser Bohemians by Eimear McBride. Now's your chance to have a read, with an extract at Lithub.
And the praise continues to pile up. In London Review of Books, Jacqueline Rose says: 'Without ever passing judgment, The Lesser Bohemians situates itself at that point of moral, sexual and grammatical uncertainty where, in Eily's words again, "pure is indivisible from its reverse". For me it is the ability to delve so deeply into all of this, more or less regardless, that makes for the unique talent—the wilful, sensuous generosity—of Eimear McBride.'
Vice revels in the language that 'alternately delights and devastates, twisting without turning into a gimmick; instead, the beauty of grammatical function is on display...McBride's second novel is often about excitement and possibility...I found myself almost embarrassed to be devouring it, hoping for the happy ending I was not expecting of McBride or either of these characters.'
Graeme Simsion is everywhere this month, touring with his much-anticipated book, The Best of Adam Sharp. Learn more about his new leading man in this interview with Huffington Post or listen in to Graeme's conversation with Gabrielle Rumble on ABC Canberra.
War and Turpentine is 'highly recommended' by ANZ LitLovers, who said it 'is not a war book as such, it is about a man who represents a generation and while it is intensely personal in tone, it has a universal significance.'
The Guardian finds J. M. Coetzee's The Schooldays of Jesus to be 'obscurely compelling, often very funny, full of sudden depths...a work of many small but significant truths, rather than one central message; a novel stubbornly committed to its own way of doing things.'
In an interview with the Guardian, Nir Baram talks about Good People, set in Europe during World War II, and the question of 'how can we go out into the world and live within a society that we may consider to be unjust?'
For a shot of Helen Garner wisdom, check out this interview with ABC Books and Arts, in which she talks about many things including writing, ageing and criminal justice.
Sebastian Smee also spoke to ABC Books and Arts this week about the friendships and rivalries that shaped modern art. Relationships between Matisse and Picasso, Manet and Degas, Bacon and Freud, De Kooning and Pollock—eight of the most significant modern artists—are studied in his fascinating new book The Art of Rivalry.
In November, Text is publishing The Transmigration of Bodies and Signs Preceding the End of the World by 'Mexico's greatest novelist', Yuri Herrera. LA Times describes Herrera as being 'one of the brightest and fiercest of those imaginations, almost preternaturally attuned to the surrealistic, even mythic potential of border literature.'
Also, keep an eye out for Alexander Weinstein's short story collection, Children of the New World, which we are publishing later this year. Millions describes Weinstein as 'a master of his craft. His stories are each elegantly constructed, many with a startling reveal at the end, both surprising and obvious, which is formally reminiscent of certain Golden Age science fiction stories.'
Jock Serong, author of The Rules of Backyard Cricket, discusses the ungentlemanly side of the sport with ABC Books & Arts. The Weekly Times says it 'hits all other cricket books I've read to date for six. This tale is not just about cricket, it's about the good, the bad and the ugly and a timely story, too, with sporting integrity often in question.'
Senior editor Penny Hueston wrangles the art of finding the right 'melody' in translation. She talks to Asymptote about her latest translation—Marie Darrieussecq's Men.
You would have been hard-pressed not to hear about Magda Szubanski's stand for marriage equality on Q&A Monday night. If you missed it, check out the Guardian feature here. Magda also appeared in conversation with US writer and producer, Rose Troche for Screen NSW.
And on the awards front this week: Maggie Nelson has been awarded a MacArthur Genius Grant; Phoebe Weston-Evans is shortlisted for her translation of Patrick Modiano's Paris Nocturne in the Australian Academy of the Humanities Excellence in Translation Awards; and Svetlana Alexievich is on the Baillie Gifford Prize longlist (formerly known as the Samuel Johnson Prize) for Secondhand Time. Congratulations all!
FRIENDS OF THE CHILLER
SUBSCRIBE TO TEXT'S NEWSLETTER