Weekly Chill, 29 September 2016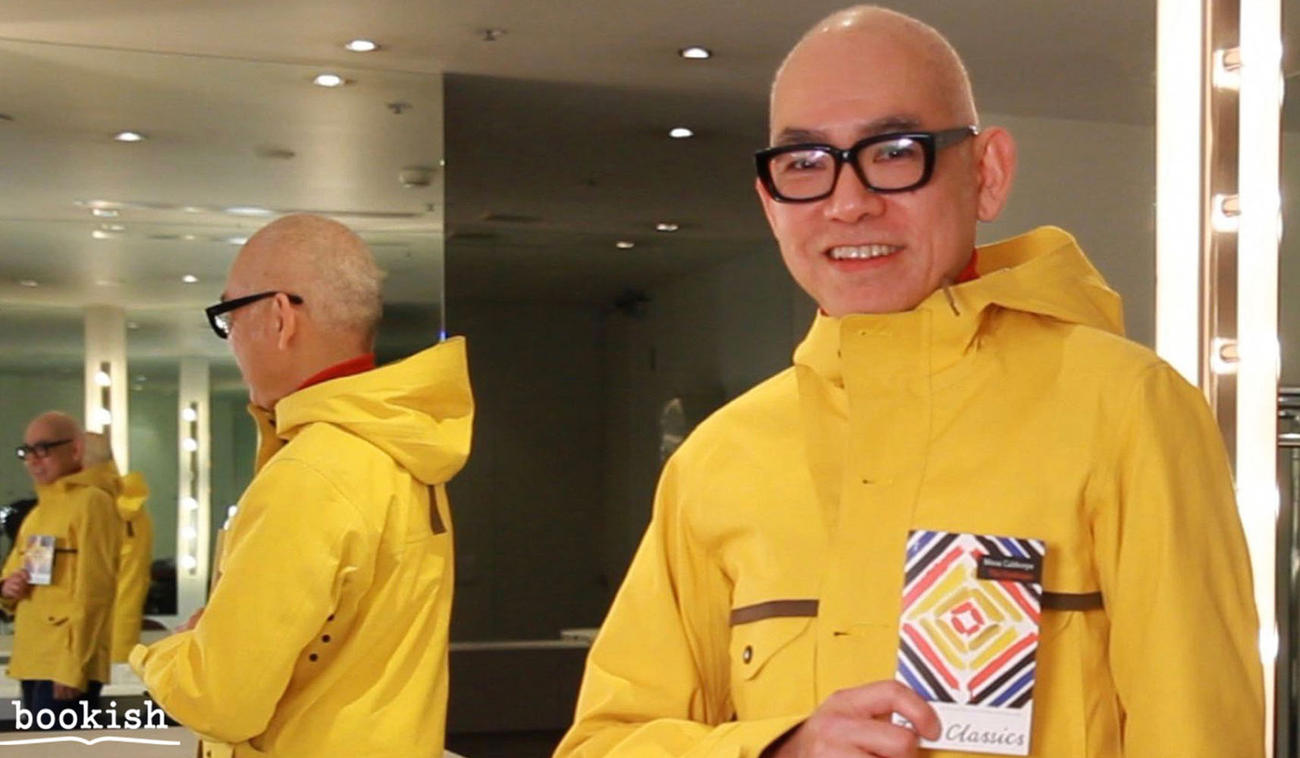 Yellow—sunflowers, bananas, brick roads...Chong's raincoat! We can't get enough of this gorgeous happy colour here at Text, which is also, of course, the signature colour of the Text Classics. 
Watch this segment with Chong on ABC Bookish. Editor of the series, David Winter, spoke to the New Daily this week about our enduring love for great—and classic—books. 
And the momentum continues with four books by Christina Stead available next week. You can read Lisa Gorton's introduction to The Little Hotel at Sydney Review of Books and the Conversation is hosting Margaret Harris's introduction to The Beauties and Furies.
Alexandra Neill, winner of the Melbourne Writers Festival competition shows off her 100 Text Classics prize on Instagram.
From classics downunder to the Scottish Highlands and Graeme Macrae Burnet's His Bloody Project is outselling all the other books on the Man Booker shortlist by a solid margin. The Guardian reports the numbers here. In other exciting news, the Herald Scotland has announced that film and TV rights have been snapped up by Synchronicity Films. Fingers and toes crossed for the winner announcement in October.
In more awards news this week, Indonesian writer Eka Kurniawan, author of the extraordinary Beauty Is a Wound has won an FT/OppenheimerFunds Emerging Voices Award for fiction. And the much-awarded Mannix by Brenda Niall has also been shortlisted in the CHASS Australia Prize.
What did Australia's badass convicts have tattooed on their skin when they arrived from England—expressions of love, according to Simon Barnard in this interview with Vice magazine: 'Well, some of the symbolism goes way back. Mermaids, for example. But generally speaking, the motifs recorded express love. Be it for Christ or one's country or family. Names and initials were most popular, followed by anchors, people, and then hearts.' If you're looking for a personally designed tattoo, he can arrange that too, but you'll have to read the interview to find out how. There is also an extended version of same interview at the 4th Wall blog. 
On the review front, Financial Times describes Helen Garner's Everywhere I Look as 'a thoughtful dissection of the emotional anatomy of the everyday.' The New Yorker finds Sebastian Smee's The Art of Rivalry 'a tantalizing exploration of the role of passion in art…combining sophisticated criticism with psychological acumen.' And Jezebel is on the edge of their seat reading the 'unrelentingly tense' I'm Thinking of Ending Things, 'expertly riding the line between paranoid and horrifying.' If you haven't read it yet, do it before you go driving with your new squeeze!
ABC Books & Arts host interviews with David Levithan on queer YA and Eimear McBride on all that sex in The Lesser Bohemians.
The Jewish Book Council recommends Nir Baram's Good People in their '10 Awesome Books for the 10 Days of Awe' selection.
And it's pretty hard to escape footy fever in this town right now. For a different take on the local game, you might enjoy Clare Wright's 'What Keeps Me Awake' on ABC Radio National about girls in Aussie Rules. 
Have a great (long) weekend! Go the doggies!
FRIENDS OF THE CHILLER
SUBSCRIBE TO TEXT'S NEWSLETTER