Chris Redfern, the 2018 ABA Text Publishing's Bookseller of the Year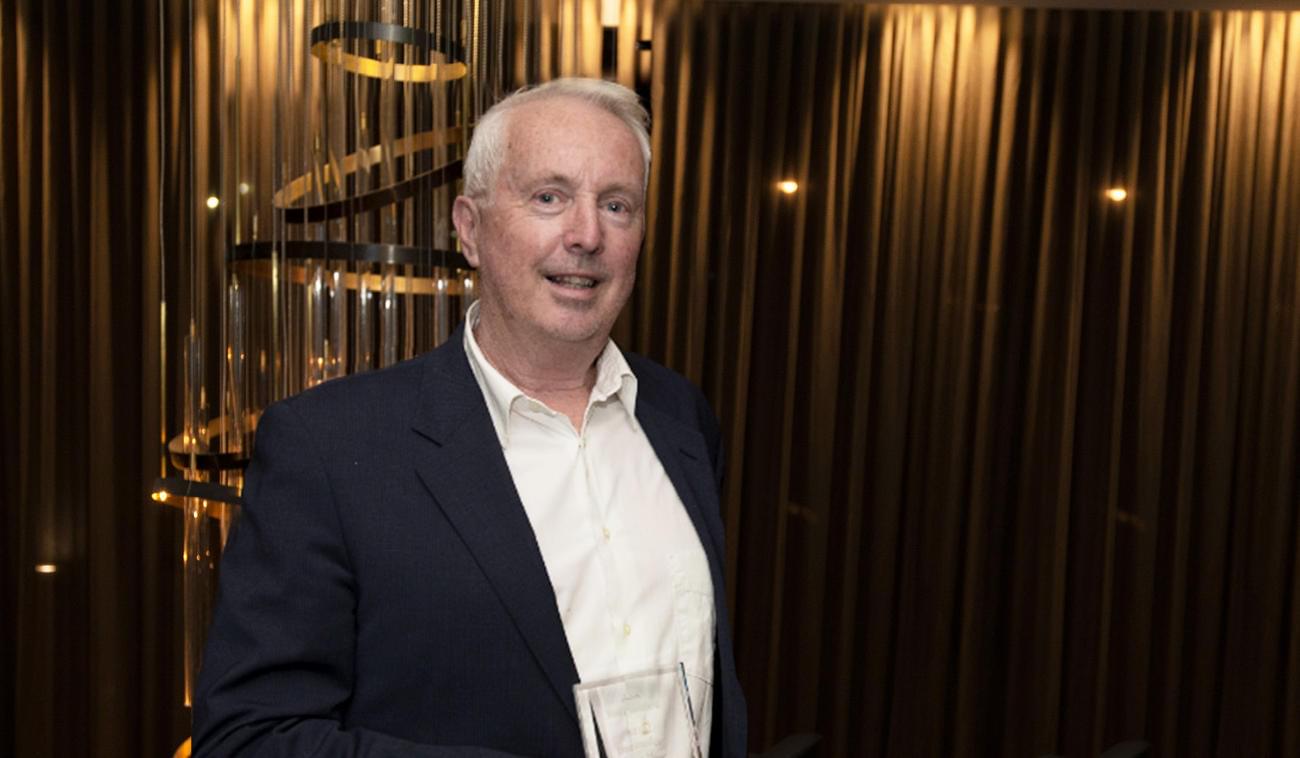 Chris Redfern of Avenue Bookstore won the 2018 ABA Text Publishing Bookseller of the Year Award last month at the Australian Booksellers Association Awards. 
The shortlist was incredibly strong:
Paul MacDonald (The Children's Bookshop)
Kate O'Donnell (The Younger Sun)
Chris Redfern (Avenue Bookstore)
Linda Tassone (Jeffreys Books) 
Gavin Williams (Matilda Bookshop)
We happen to know that it was tough to pick a winner, but this is a well-deserved award for someone who has made a valuable, long-term contribution to the local communities in which his three stores are located. 
The Avenue's nomination of Chris for the award was glowing:
'[Chris] has inspired and nurtured a team of dedicated booksellers, the majority of which have become long-standing career booksellers due in large part to his exciting approach to the retail and culatural aspects of the business...The stores have become essential hubs for the suburbs in a which they are located and contribute enormously to the social and cultural capital of the city...His generosity and empathy shown to his staff has been deeply felt and is a touchstone of his style as a businessman and bookseller, alone making him a worthy candidate for Bookseller of the Year 2018.'
Kirsty Wilson, Sales & Marketing Director at Text Publishing, was just as effusive:
'The winner is a bookseller who never ceases to push for innovation and expansion in his range and in his shops. The winner is a bookseller who has maintained some of his staff for decades, and who has built a community of booklovers from his customers. The winner is a bookseller who texted me at 9.15pm on the Monday of the Labour Day long weekend to say he'd just finished a book of ours and was stunned by its "amazing, devastating, beautiful writing". The winner is a bookseller who has strong connections right across the book industry, who works tirelessly to back Australian writers and their work.'
---
And now a short Q&A with Chris Redfern about bookselling, the award and vacuum cleaners: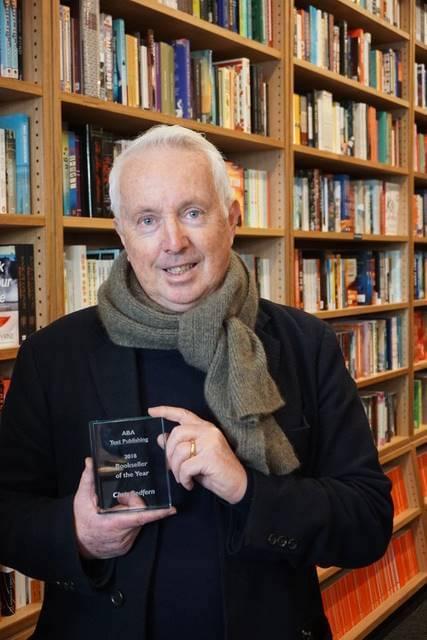 How did you first get into bookselling? 
I joined three friends in opening Avenue Bookstore in Albert Park in 1986. I had no bookselling experience, but together we thought we could create something different and contemporary in inner Melbourne.
What do think is the biggest change you've seen in the bookselling world since you started?
So many changes! The explosion in Australian publishing in the late 1980s onwards with Australian fiction, biography, children's and illustrated books taking off. We loved selling a new generation of Australian writers like Tim Winton, Stephanie Alexander and Andy Griffiths. 
What does winning the Bookseller of the Year Award mean for you? (Do you get your own special hat at work now? Do you get lunch served on a silver tray every day?)
No change of status at work at all! The award is simply an acknowledgement of my many years of hard work, innovation and building an amazing team of booksellers who really deserve this award. 
The Avenue keeps going from strength to strength and has some wonderfully loyal customers and staff. What is the best thing about it for you?
Having a talented, incredibly knowledgeable team who love bookselling, who nurture and engage with customers new and old across our three stores.
What books are on your bedside table right now? (be honest!)  
White Houses by Amy Bloom, Boy Swallows Universe by Trent Dalton – but I'm hanging out for the new book by Jock Serong – Kirsty send me a copy! [Ed's note: it's called Preservation!]
What's the most interesting request you've had from a customer? 
Too many to describe, but recently we had: Why don't we have a biography/autobiography section split into male and female sections?
What is the book you recommend as your neverfail fallback when someone's read everything?
Cloudstreet by Tim Winton.
And lastly, why do you love the world of bookselling? 
The nicest thing you could ever sell is a book! A great community of booksellers, publishers and authors. Much more fun than selling vacuum cleaners.
---
Booksellers like Chris are what keeps Australia's book business vibrant and alive. The Avenue has stores in Richmond, Elsternwick and Albert Park. Drop in if you're ever in the area and have a chat with their passionate and talented staff.
Until next time and keep reading,
The Texters
FRIENDS OF THE CHILLER
SUBSCRIBE TO TEXT'S NEWSLETTER