Articles tagged "awards"
Max Wins an English PEN Translates Award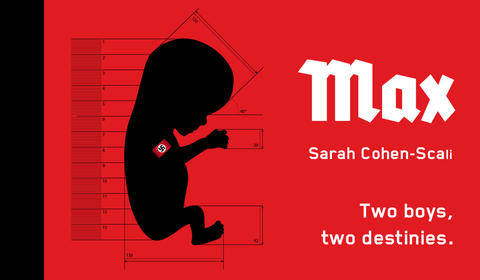 Max by Sarah Cohen-Scali, translated from the French by Penny Hueston, has won an English PEN Translates Award.
Congratulations to the Winners of the 2016 NSW Premier's Literary Awards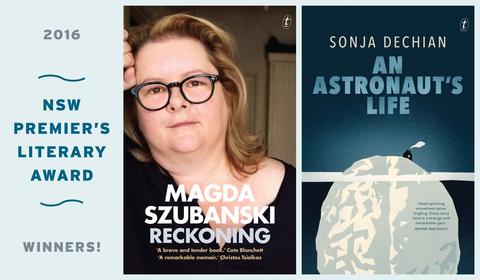 Sonia Dechian's An Astronaut's Life is the winner of the 2016 UTS Glenda Adams Award for New Writing and Magda Szubanki's Reckoning is the winner of the 2016 Douglas Stewart Prize for Non-Fiction. 
The Infinite Overwhelming-ness of Winning the Text Prize, by Claire Christian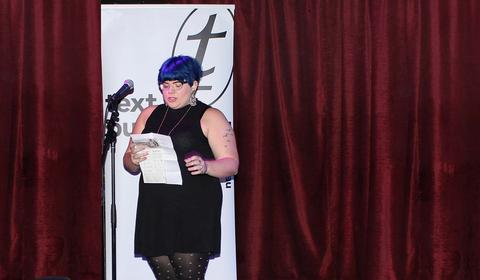 We're thrilled to welcome our newest author on board—Claire Christian, winner of the 2016 Text Prize. At the award party last night she gave this warm and heartfelt speech.
Coming Rain Wins New Zealand's Highest Literary Award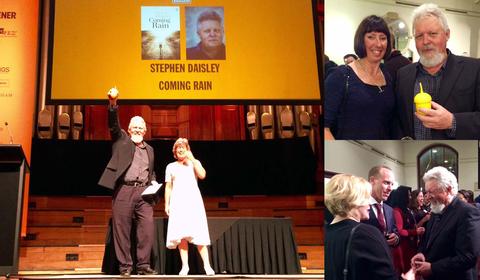 Congratulations to Stephen Daisley, winner of New Zealand's richest writing prize, the inaugural $50,000 Acorn Foundation Literary Award, for his novel Coming Rain, at the 2016 Ockham New Zealand Book Awards.
Congratulations to Claire Christian, Winner of the 2016 Text Prize for Young Adult and Children's Writing!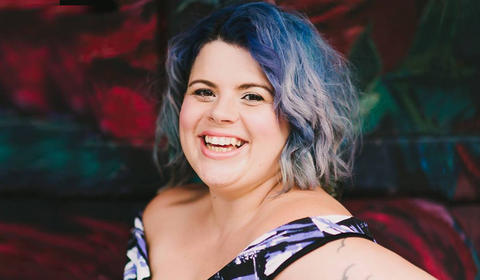 Brisbane writer Claire Christian has beaten 296 other entries to win the $10,000 Text Prize for her gritty and joyous novel about grief, Beautiful Mess.
Day Boy Wins Twice in the Aurealis Awards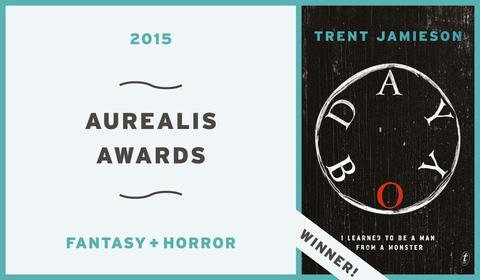 Congratulations Trent Jamieson, author of the genre-defying Day Boy. Day Boy has won two categories in the 2015 Aurealis Awards—Best Horror Novel and Best Fantasy Novel.
Watch Magda Szubanski Read from Her Award-Winning Book, Reckoning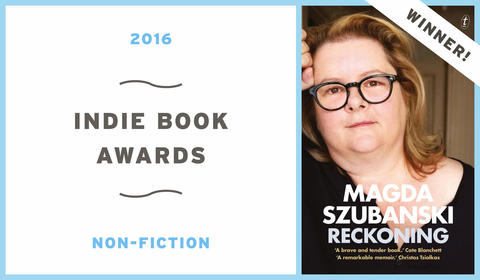 Congratulations to Magda Szubanski, whose brilliant memoir, Reckoning, is the winner of the 2016 Indie Book Award for Non-fiction. The Indies are chosen by Australian independent booksellers from the best in Australian writing. Reckoning has also been shortlisted for the Nielsen BookData Booksellers Choice Award.
Helen Garner wins a US$150,000 Windham-Campbell Prize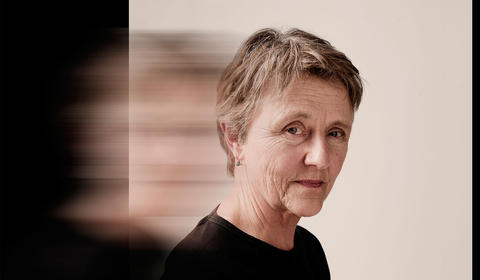 Helen Garner has just won a Windham-Campbell Prize for her outstanding contribution to international literature. In awarding the prize the judges said: 'Helen Garner brings acute observations and narrative skill to bear on the conflicts and tragedies of contemporary Australian life.'
Congratulations to Aurealis Award Shortlistees Trent Jamieson and Ilka Tampke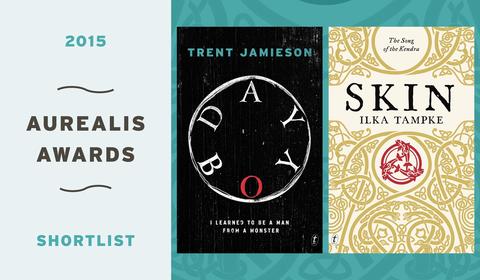 Trent Jamieson's Day Boy has been shortlisted in both the Best Young Adult Novel and Best Fantasy Novel categories, and Skin by Ilka Tampke has been shortlisted for Best Fantasy Novel. 
The Aurealis Awards were established in 1995 by Chimaera Publications, the publishers of Aurealis magazine, to recognise the achievements of Australian science-fiction, fantasy and horror writers. 
Gerald Murnane Wins the 2016 Victorian Premier's Literary Award for Non-fiction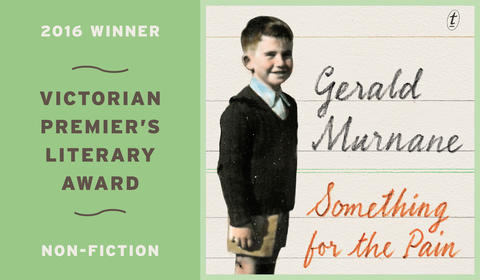 Congratulations to Gerald Murnane, winner of the 2016 Victorian Premier's Literary Award for Non-fiction for his memoir, Something for the Pain!
Something for the Pain is a unique and spellbinding memoir that tells the story of Murnane's life through the lens of horse racing.
FRIENDS OF THE CHILLER
SUBSCRIBE TO TEXT'S NEWSLETTER