The Infinite Overwhelming-ness of Winning the Text Prize, by Claire Christian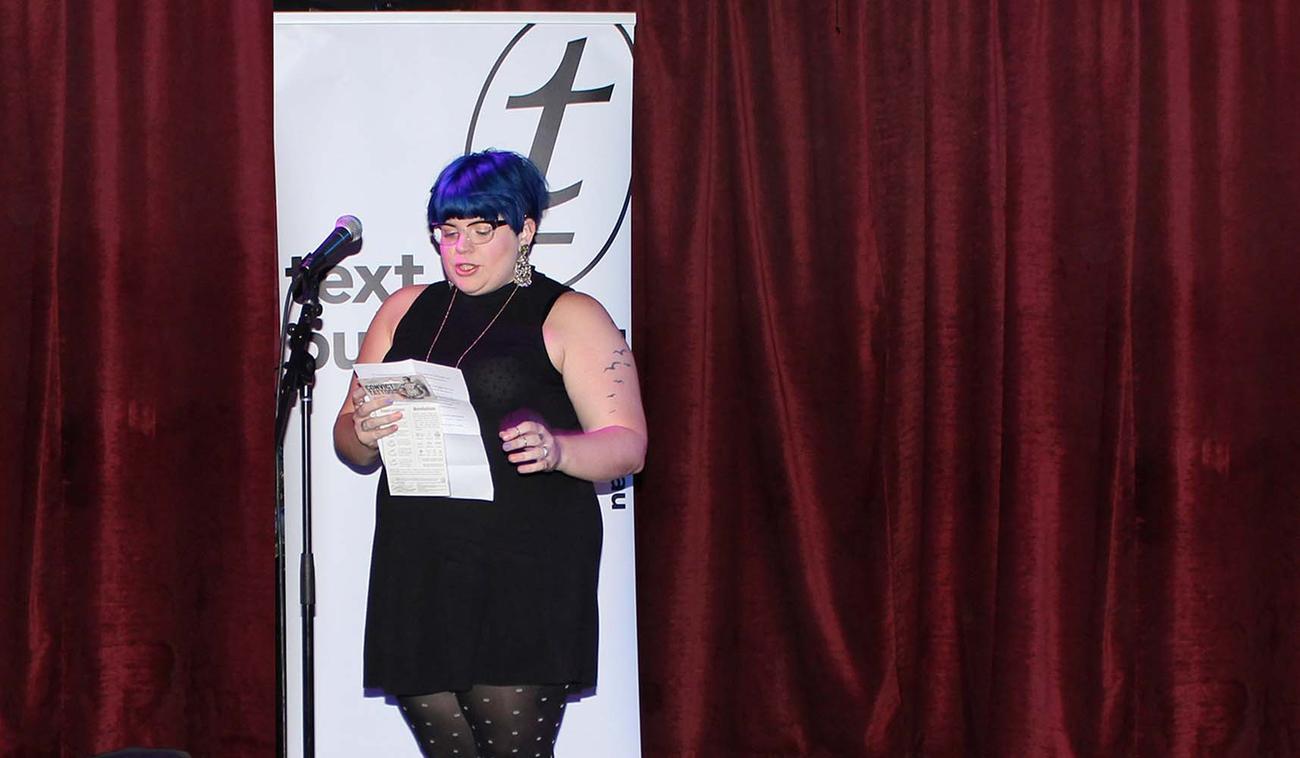 We're thrilled to welcome our newest author on board—Claire Christian, winner of the 2016 Text Prize. At the award party last night she gave this warm and heartfelt speech.
I thought about just reading Charlotte Wood's Stella Prize acceptance speech tonight, but figured given this is a publishing event that you may feel a bit weird about plagiarism, so instead I thought I would tell you a story. 
A couple of years ago someone in the regional community that I lived in lost their battle with depression. They committed suicide.  I watched parts of my community navigate this beautifully, with grace and honesty, and other parts of my community, mainly those parts with direct links to the young people I worked with at the time, deal with it so, so poorly. 
I'm assuming it's no surprise to any of us here that the conversation around mental health in this country has a long way to go. We don't talk about the fact that the biggest threat to young men in this country isn't speeding, or alcohol, or war—it is themselves.  As someone who has dedicated their entire working life to collaborating with young people this is devastating to me. Us not talking about it, well, that breaks my heart. 
And so, Beautiful Mess was born, and the two adolescent characters in this dual narrative, Ava and Gideon, crept up on me quickly and with such force that I had no choice but to write this story, to contribute to this conversation. 
It started as a play, until I discovered one of the most confronting thoughts of my whole life: 'It's not a play, Claire. It's a novel. You need to write a novel.'
I think what I love most about theatre is that it's ultimately a community effort; at the end of the day if you produce a shit play, well, there's lots of people to blame. But if I wrote a shit novel, well, there'd only be one blue-haired lady to blame. 
I have written, and wanted to be a writer, forever, and that is probably why the dream of writing a novel frightened me the most. It's also why standing here in front of you all tonight is so infinitely overwhelming. 
I am grateful beyond belief that this story gets to be told, that I am the vehicle through which it came to be, and that Text will be the publisher to bring it to life.  
I want to thank everyone at Text for believing in the importance of telling stories specifically for young people, because we live in a culture where they are so severely underestimated. It is a joy to collaborate with people who know that they are important, who value them and the content they consume.
I want to honour my fellow shortlistees, Sarah, James, Fiona and Louise, and with my whole heart wish them nothing but the very best for the future of their novels. 
I want to thank my dear friend David Burton, whose book How To Be Happy you can purchase now on the Text website or at all good book stores, for being the first person to read anything to do with this story. As I flailed wondering if I should write it, I am grateful for him telling me to get over myself and just write the gosh darn novel. 
I also want to thank my husband for always being such a glorious champion of me, and also knowing and championing this novel with his whole heart. 
I am so excited to begin this journey with Text, in what I hope will be a long, glorious and wordy relationship.
Thank you so very, very much.
Beautiful Mess will be published in September 2017. For more information about the Text Prize, click here.
FRIENDS OF THE CHILLER
SUBSCRIBE TO TEXT'S NEWSLETTER