Watch Magda Szubanski Read from Her Award-Winning Book, Reckoning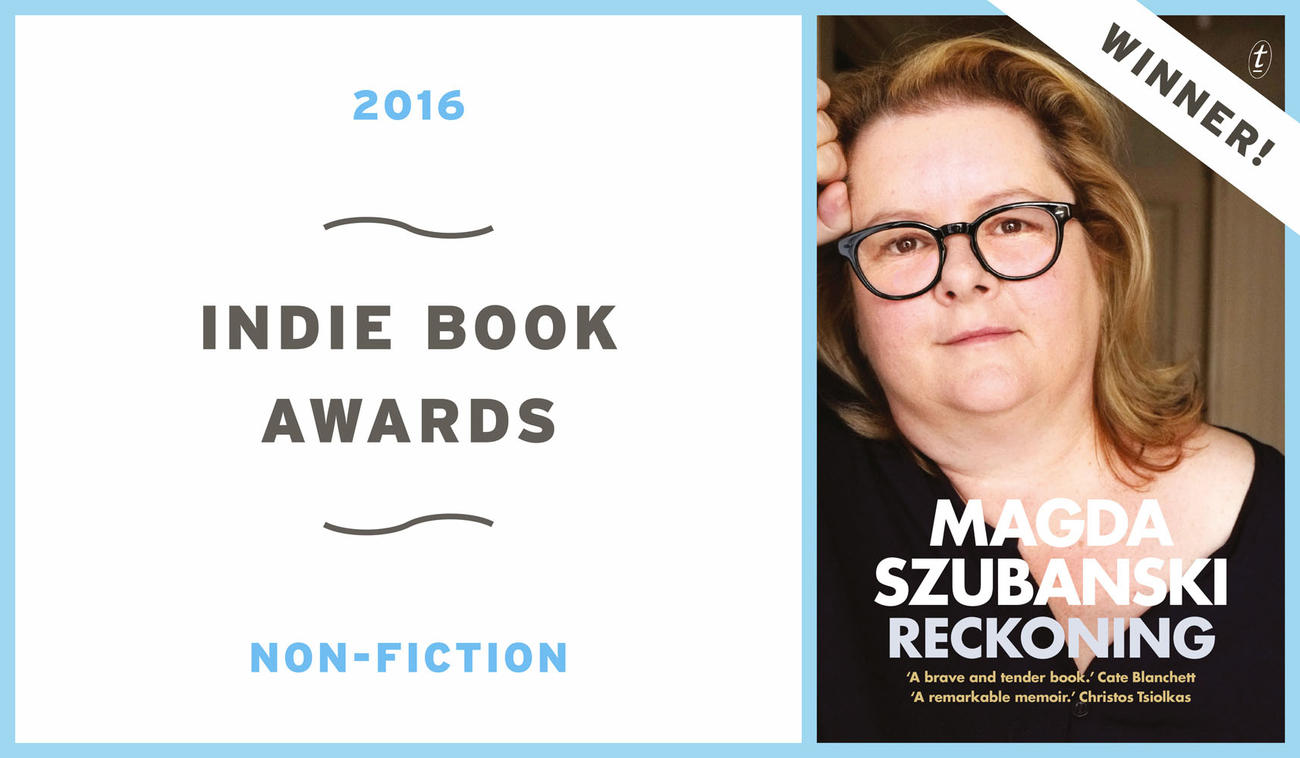 Congratulations to Magda Szubanski, whose brilliant memoir, Reckoning, is the winner of the 2016 Indie Book Award for Non-fiction. The Indies are chosen by Australian independent booksellers from the best in Australian writing. Discover more about the Indies here. Reckoning has also been shortlisted for the Nielsen BookData Booksellers Choice Award.
In Reckoning, Magda describes her journey of self-discovery from a suburban childhood, haunted by the demons of her father's espionage activities in wartime Poland and by her secret awareness of her sexuality, to the complex dramas of adulthood and her need to find out the truth about herself and her family. With courage and compassion she addresses her own frailties and fears, and asks the big questions about life, about the shadows we inherit and the gifts we pass on.
Watch Magda read from this extraordinary memoir below.
You can also read the extract, download book club notes and visit the book page to find out more.
PRAISE FOR RECKONING
'A moving and grave account of how a great comedian plumbed the enigma of her father's activities as a Polish wartime resistance hero.' Peter Craven, Australian, Best Books of 2015
'[Szubanski] captures wonderfully well the strange dissonance of history.' Sophie Cunningham, Australian, Best Books of 2015
'It is impossible not to be moved...Let's hope Szubanski writes more. She shines just as brightly as a serious writer as she does as a comedian.' Guardian, Best Australian Books of 2015
'I also adored Magda Szubanski's memoir, Reckoning. She has great stories to draw on but it is her very fine writing that makes it such a joy to read.' Christos Tsiolkas, Age/Sydney Morning Herald, Best Books of 2015
Read additional praise, interviews, features and more about this extraordinary book.
FRIENDS OF THE CHILLER
SUBSCRIBE TO TEXT'S NEWSLETTER