Coming Rain Wins New Zealand's Highest Literary Award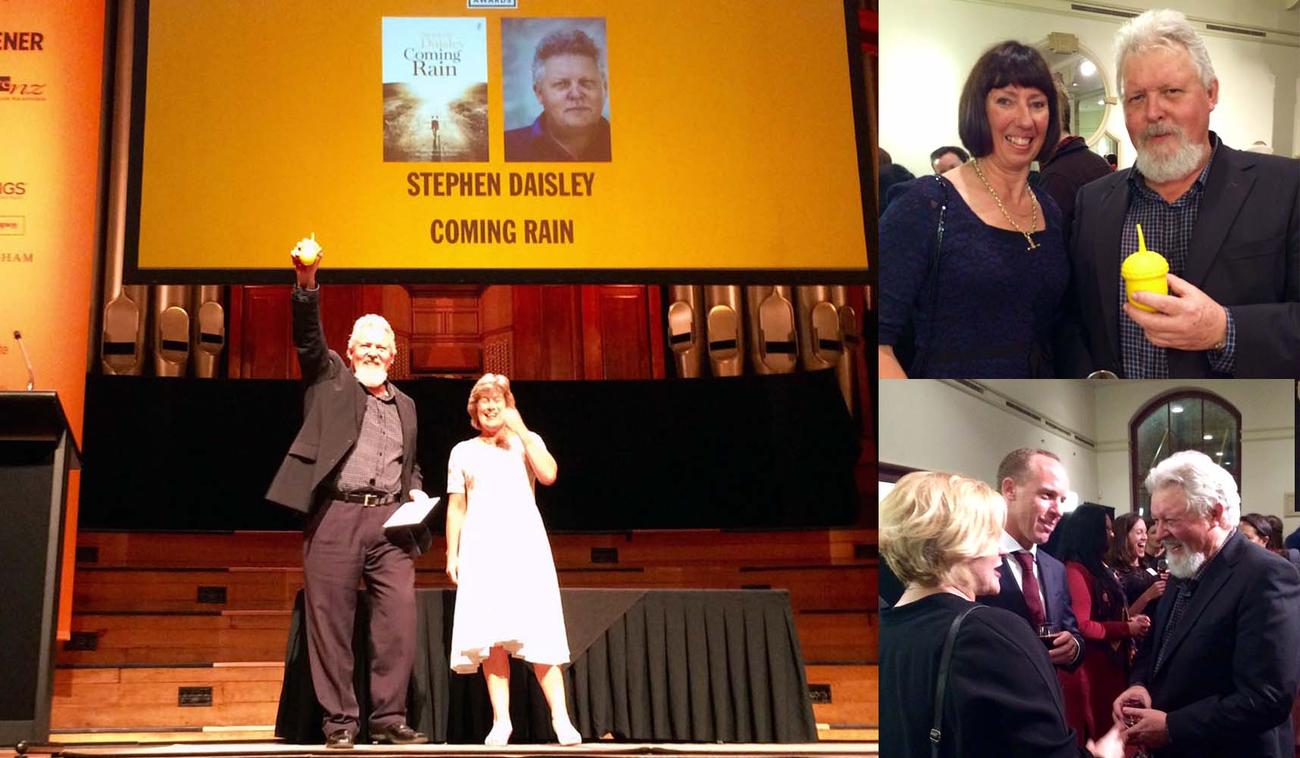 Congratulations to Stephen Daisley, winner of New Zealand's richest writing prize, the inaugural $50,000 Acorn Foundation Literary Award, for his novel Coming Rain, at the 2016 Ockham New Zealand Book Awards. His first book, Traitor, won the 2011 Australian Prime Minister's Literary Award.
Set in the West Australian wheatbelt, Coming Rain is the story of Lewis McCleod and Painter Hayes, shearers, farm workers, travelling the backroads to wherever the work takes them. Lew has been travelling with Painter since he was a boy, but he's a grown man when they arrive at Drysdale Downs to work for John Drysdale and his daughter, Clara. And things are about to change.
Stephen Daisley writes in eloquent prose of how things work, and why; of the profound satisfaction in hard work done with care; and the complex nature of male friendship.
PRAISE FOR COMING RAIN
'Some of [Daisley's] most vivid writing...Moving and brilliant.' Australian Book Review
'Powerful masculine prose, brutal truths and unflinching truthfulness make this a novel that is as unsettling as it is evocative.' New Zealand Herald
'Stephen Daisley has absorbed the Western Australian landscape and describes it evocatively...[His] writing style reminds me of Henry Lawson's. Its short, sharp sentences and chapters, raw language and dialogue define the characters and the Outback in a grimly realistic but deeply humane way.' Good Reading
'Stephen Daisley writes with the potent economy of a short-story writer, and he triumphs with this visceral account that will linger in your mind long after the last page.' North and South
'[Coming Rain] has lingered in my mind all year, not least because one of the main characters is a dingo.' Australian, Best Books of 2015
Stephen Daisley was born in 1955 and grew up in the North Island of New Zealand. He has worked on sheep and cattle stations, on oil and gas construction sites and as a truck driver, among many other jobs. He lives in Western Australia.
FRIENDS OF THE CHILLER
SUBSCRIBE TO TEXT'S NEWSLETTER