Articles tagged "awards"
Iris and the Tiger wins Patricia Wrightson Prize for Children's Literature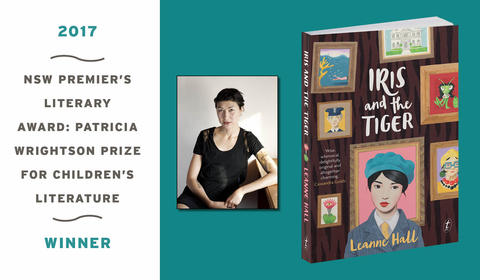 In marvellous news, Leanne Hall won the 2017 NSW Premier's Literary Award: Patricia Wrightson Prize for Children's Literature for her novel, Iris and the Tiger.
The Extremely Wonderful Weirdness of Winning the 2017 Text Prize, by Adam Cece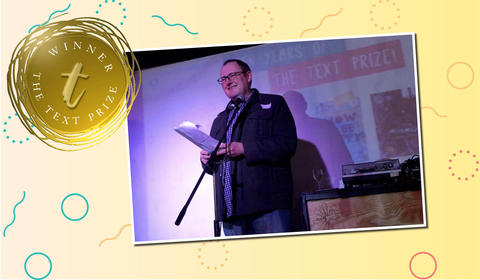 Text is thrilled to have Adam Cece, author of The Extremely Weird Thing That Happened in Huggabie Falls, joining the ranks as the winner of the 2017 Text Prize. Read on for Adam's delightful and heartwarming speech that he gave upon winning the prize at Wednesday night's Text Party.
Helen Garner Wins WA Premier's Prize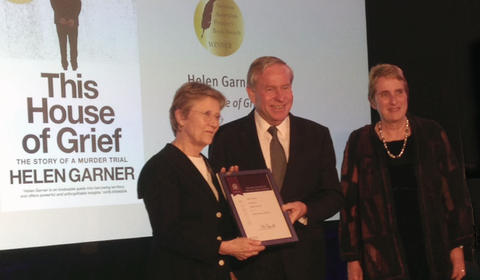 Congratulations to Helen Garner on winning both the non-fiction and overall premier's prizes at the 2016 Western Australian Premier's Book Awards for This House of Grief.
Read an Extract from Man Booker Prize-Shortlisted His Bloody Project by Graeme Macrae Burnet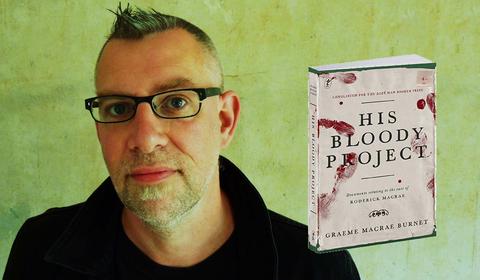 As soon as we read the book we knew we had to publish it. 'His Bloody Project explores primary ideas about storytelling and truth-telling,' our publisher Michael Heyward wrote, 'about justice, sanity, reason and feeling, as if the form of the novel was being put together before your eyes. It is a puzzle of a book but you will have to experience for yourself the brooding drumbeat of its narrative. The moment I finished I wanted to begin again to discover where I had been and how Graeme Macrae Burnet managed to create his masterful tale.'
Award Wins for Brenda Niall and Clare Wright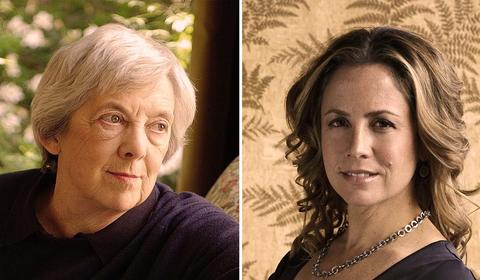 Brenda Niall has won the National Biography Award and Clare Wright the Society of Women Writers' Alice Award.
Text Is Publishing the Man Booker Prize Longlisted His Bloody Project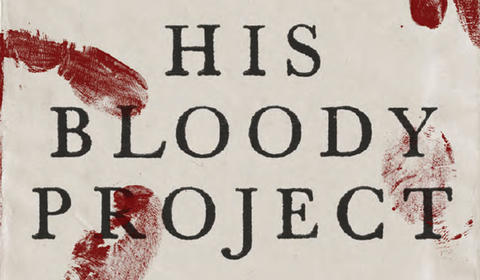 Text is pleased to announce the publication of the Man Booker longlisted His Bloody Project by Graeme Macrae Burnet and his debut novel The Disappearance of Adèle Bedeau. His Bloody Project has the office abuzz and is being prepared for release as I write. It will be available in Australian and New Zealand bookshops on 29 August! The Disappearance of Adèle Bedeau will be published in January. 
The Lucky Biographer: Brenda Niall Wins the 2016 ASL Gold Medal for Literature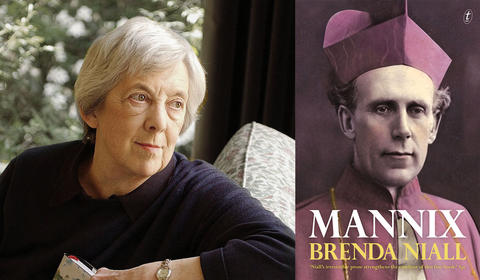 Congratulations to Brenda Niall on being awarded the 2016 Australian Literary Society's Gold Medal for Literature for her biography Mannix. This magnificent work is the first biography to win the medal in the eighty-eight-year history of the ALS award.  
Read on for a glimpse behind the scenes of the work of one of our most highly esteemed biographers and her particular challenges and rewards in researching one of Australia's most prominent historical figures.  
Reckoning's Award Bonanza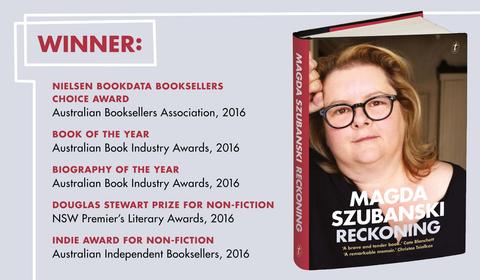 Magda Szubanski's Reckoning has picked up another award: this time, it's the Australian Booksellers Association (ABA) Nielsen Bookdata Booksellers Choice Award. This award recognises the Australian new release that booksellers most enjoyed reading, marketing and handselling during the previous year. What wonderful recognition from the book community!
Discover More About the 2016 Children's Book Council of Australia Shortlistees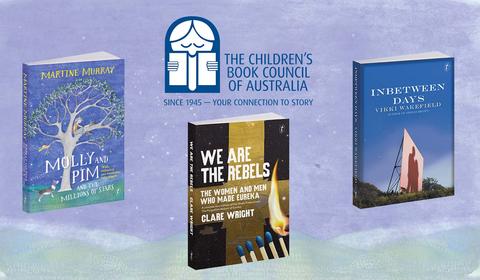 Magda Szubanski Wins Big at the 2016 ABIA Awards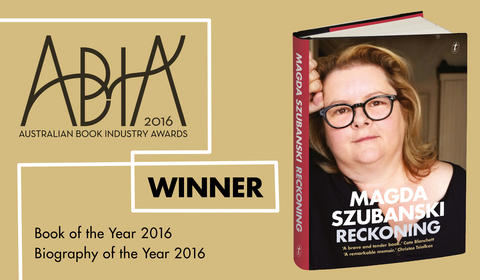 After an amazing critical reception and a comprehensive author tour—including 43 speaking events and 72 bookshop signings from Launceston to Noosa, Perth to Wagga Wagga, and everywhere in between—Magda Szubanski's memoir Reckoning was last night awarded Biography of the Year
FRIENDS OF THE CHILLER
SUBSCRIBE TO TEXT'S NEWSLETTER