Gerald Murnane Wins the 2016 Victorian Premier's Literary Award for Non-fiction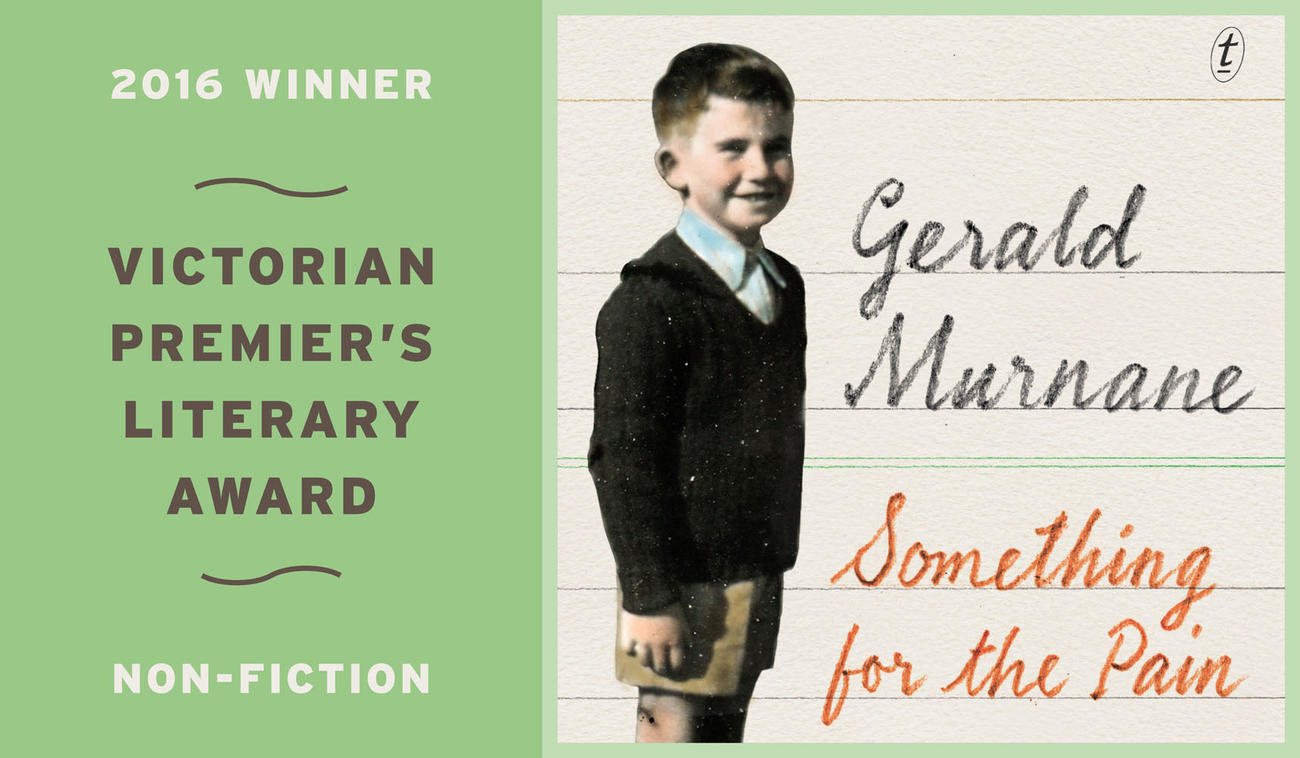 Congratulations to Gerald Murnane, winner of the 2016 Victorian Premier's Literary Award for Non-fiction for his memoir, Something for the Pain!
Something for the Pain is a unique and spellbinding memoir that tells the story of Murnane's life through the lens of horse racing. It is candid, droll and moving—a treat for lovers of literature and of the turf.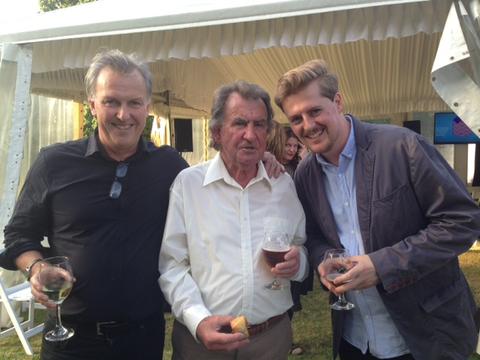 Murnane accepted the award last night at a ceremony at Parliament House, Melbourne, accompanied by Text Publisher Michael Heyward, Senior Editor David Winter and Publicity Manager Jane Novak. The prize for the non-fiction category was $25,000. In his acceptance speech, Murnane noted that it was 'nice to finally make some money from horse racing' and that he would not have written the book had '[Text Publisher] Michael Heyward not badgered him for about twenty years.'
Murnane's debut novel, Tamarisk Row (1974), has been followed by nine other works of fiction, including The Plains and A Lifetime on Clouds, now available as Text Classics. In 1999 Murnane won the Patrick White Award and in 2009 he won the Melbourne Prize for Literature.
'Something for the Pain is Gerald Murnane at his best. His meticulous exploration of his lifelong obsession with horse racing is by turns hilarious, moving and profound. If Australian writing were a horse race, Murnane would be the winner by three and a half lengths.' Andy Griffiths
'Murnane, a genius, is a worthy heir to Beckett.' Teju Cole
'Murnane is a careful stylist and a slyly comic writer with large ideas.' Robyn Cresswell, Paris Review
Click here for more amazing praise, interviews and more. 
View the full list of Victorian Premier's Literary Award winners and highly commended works here.
FRIENDS OF THE CHILLER
SUBSCRIBE TO TEXT'S NEWSLETTER