What Books Are You Looking Forward to This Year?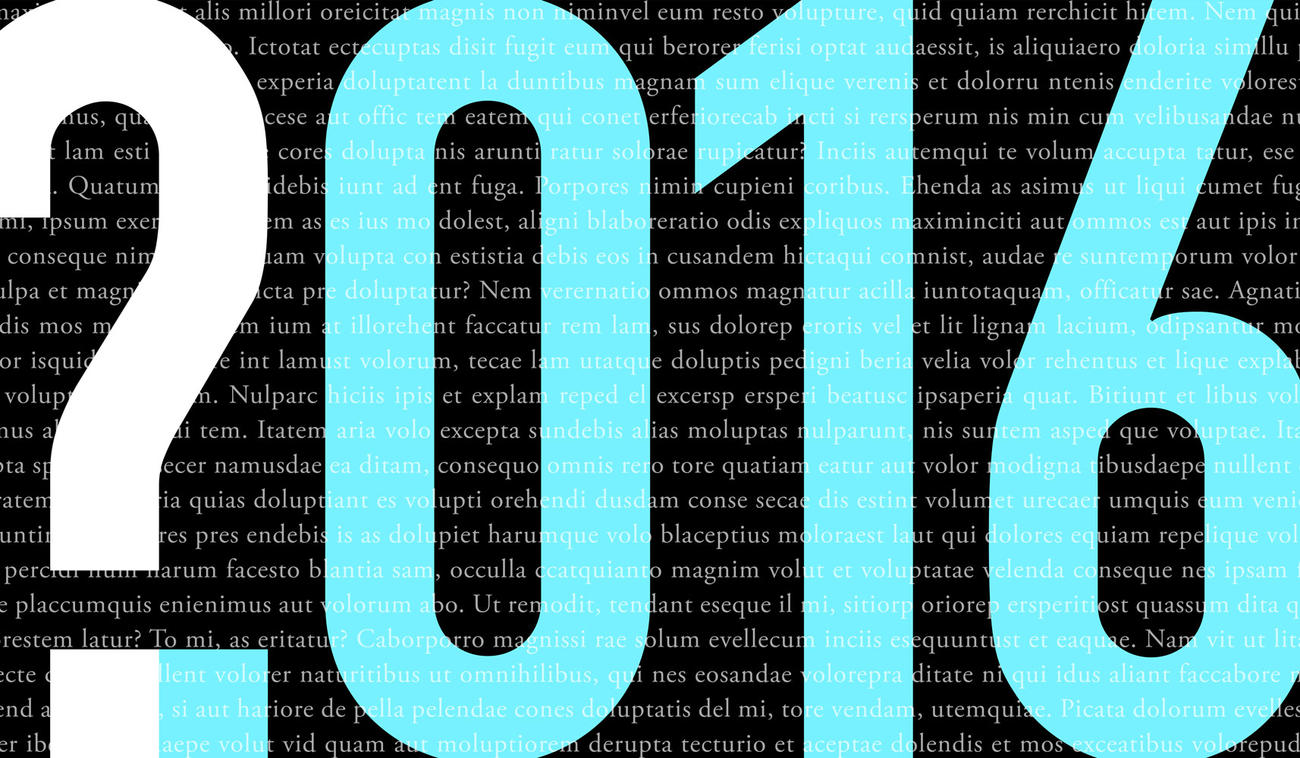 2016. Here we are. And here are some of the books we're working on now that we can't wait to see in bookshops, in newspaper reviews, in people's hands on the train...
Alice Cottrell
My top two fiction picks for 2016 are wildly different and a great indicator of the incredibly varied list Text has this year. In February we're publishing Max by Sarah Cohen-Scali, a compelling and confronting novel set in Nazi Germany. People tend to baulk when I explain that the first part of the story is narrated by a foetus—the shining star of the Nazi eugenics program—but Max is a fascinating and sensitive exploration of the power of propaganda and indoctrination. In March we're publishing Our Magic Hour by Jennifer Down, a beautiful and tender debut novel following Audrey, a young woman reeling in the aftermath of her friend's death. I'd recommend it to any fans of Helen Garner's Monkey Grip, and to anyone who has ever lost someone they loved. The non-fiction title that I'm desperate to read later this year is Frantumaglia: On Writing and Reading by Elena Ferrante. This collection of writings, interviews and letters is compulsory reading for any Ferrante fan. (If you're not a Ferrante fan yet then you have A LOT OF CATCHING UP TO DO.) 
David Winter
There are lots of exciting books in translation on our list for the first half of 2016. And the irrepressible Toni Jordan (Our Tiny, Useless Hearts) and Jennifer Down (Our Magic Hour) will capture our imaginations, no doubt. But we also have a couple of short books that will scare the bejesus out of readers: the newly discovered outback horror Fear Is the Rider, by Kenneth Cook, author of Wake in Fright; and the dazzlingly dark and clever I'm Thinking of Ending Things, the must-read first novel by Iain Reid. I hope that Elspeth Muir's brilliant, devastating book of memoir and reportage, Wasted: A Story of Alcohol, Grief and a Death in Brisbane, finds its way into many pairs of hands. A personal intervention into the national obsession with drinking to excess, it has moved readers in-house to tears. 
Léa Antigny
I'm so excited for The Life of Elves, the first novel in seven years by the brilliant French author Muriel Barbery. It's an utterly divine novel about the beauty in everyday things and the transformative power of art and literature. Jennifer Down's debut novel Our Magic Hour promises to be a gorgeous read and is the arrival of an exciting new voice in Australian lit. Elspeth Muir has written an astonishingly beautiful book in Wasted, the story of her brother's tragic early death and a larger examination of Australia's complicated relationship with alcohol. I'm Thinking of Ending Things by Iain Reid is already one of my absolute favourites—it's smart, gripping and genuinely scary. It's one of the only books that I've ever finished and immediately started re-reading, just to unpick the author's clever tricks along the way. Ferrante fans need not despair that the Neapolitan series has come to an end, as Frantumaglia will offer a rare insight to the inner thoughts of one of the world's most celebrated authors. It's a stunning collection of intimate letters and rare interviews by the pseudonymous global literary sensation, and is a must for fans. 
Alaina Gougoulis
There are so many great Text books coming out in the first half of this year, but if I have to pick out a few I'd start with Our Magic Hour, the debut novel of the extraordinarily talented Jennifer Down. Our Magic Hour was shortlisted for the 2014 Victorian Premier's Literary Award for an Unpublished Manuscript and Jennifer Down has won more awards for her short fiction than you would think possible for someone who is only twenty-five. Her writing is exquisite. Pick this one up. Fans of The Vanishing Act have been waiting a long time for another book by Mette Jakobsen, so they'll be looking forward to 23 March, when What the Light Hides lands on bookshelves. I'll have a good laugh with Toni Jordan's Our Tiny, Useless Hearts in May, and I heard people in the office have been crying over Elspeth Muir's Wasted, so I'm looking forward to a good sob in June. And of the many works in translation we'll be publishing in the next six months, the one I'm most excited about is Good People, by Israeli author Nir Baram. Baram has been compared to Dostoyevsky and Grossman, and Good People is already a sensation in more than ten languages. What's the Hebrew for 'tour de force'?
Shalini Kunahlan
The trick, apparently, is to not get high on your own supply, but the first half of our 2016 list, with its marvellously varied books, makes it hard to resist. I can't wait for these to hit shelves: Max, an outrageous, thought-provoking, twelve-literary-prize-winning novel narrated by a Nazi foetus—yep; Jennifer Down's moving Melbourne debut, Our Magic Hour (with its incredible cover) is a brilliant new book by an author inspired by that brave woman, Helen Garner; the inimitable Helen Garner's Everywhere I Look, a collection of essays and previously unpublished diary entries including her furious essay on ageing; Hungarian author Ágota Kristóf's profound The Notebook Trilogy, which gave me a thrill like discovering Ferrante for the first time; Toni Jordan's Our Tiny, Useless Hearts, a delightfully smart and entertaining comedy; Israeli author Nir Baram's masterful Good People; and the 2015 Nobel Prize winner Svetlana Alexievich's groundbreaking social portrait of post-Soviet society, Second-hand Time.
Anne Beilby
Recently back from maternity leave, I'm late to the party on some of the big international titles for which we've been selling rights. I've finally caught up with Melanie Raabe's page turner The Trap, as well as the beautiful and moving Fever at Dawn by Péter Gardós, and the disturbing Max by Sarah Cohen-Scali. Three works in translation I'm looking forward to reading are Nir Baram's Good People, Elena Ferrante's Frantumaglia and the highly anticipated English translation of Nobel Prize-winning Svetlana Alexievich's Second-hand Time.
With regards to local authors, I'm excited by the recently discovered Kenneth Cook caper, Fear Is the Rider, Leanne Hall's first foray for younger readers, Iris and the Tiger, and Our Magic Hour, a debut novel by award-winning short-story writer Jennifer Down. I'm super excited we're publishing a new collection of Helen Garner's essays in April, Everywhere I Look. It's nearly four years since we had a new Toni Jordan novel and Our Tiny, Useless Hearts, coming in May, does not disappoint. 
Stephanie Speight
I'm excited by a bunch of Australian debuts in 2016, including two very contrasting titles coming out in March—Our Magic Hour by Jennifer Down, real and close, and Waer by Meg Caddy, unreal and vast. Melanie Raabe's The Trap had me on the edge of my seat, terrified to keep reading and completely unable to look away. There's also new books from some of my favourite writers for young people on the way, though age isn't really that relevant when it comes to enjoying Leanne Hall's Iris and the Tiger. The same could be said for David Levithan; the warm and wonderful You Know Me Well, co-written with Nina LaCour, will make a lot of people very happy in June. 
I'm looking forward to some of our books that I haven't got to read yet and top of that list is of course Helen Garner's Everywhere I Look. I am also prepped and ready to laugh out loud, probably in public, at the clever humour of Toni Jordan in Our Tiny, Useless Hearts.
Ally Scale
Those who like psychological thrillers will enjoy Melanie Raabe's The Trap and Iain Reid's I'm Thinking of Ending Things, both sharp and suspenseful novels. Like many Garner fans I will be eagerly awaiting the release of Everywhere I Look, a selection of Garner's non-fiction that offers keen insight into—among other things—'the sheer bloody labour of writing'. But what I'm looking forward to most is Jennifer Down's debut novel Our Magic Hour. I've been a fan of her short fiction for a while now, so it's exciting to see a full-length novel emerge from this young and superbly talented writer.
Kirsty Wilson
By my reckoning the town of Rusty Bore must be somewhere up between Teddywaddy West and Chinkapook, in north-western Victoria. It feels as dry and laid-back, but its fish and chips are much better than you'd get in either real-life town. I know this because a) there are no takeaway shops in Teddywaddy West or Chinkapook, and b) the fish and chips in Rusty Bore are made by a seriously good deep-frying cook by the name of Cass Tuplin. Cass first appeared in Sue Williams' debut novel Murder with the Lot, which Text published in 2013, and she's back this June in Dead Men Don't Order Flake. She serves tasty fast food, flirts with the blokes and does a bit of mystery solving on the side. If you like your crime novels wry, salt-of-the-earth and deeply entertaining, keep an eye out for this one. 
Jane Novak
So many great books coming in 2016 and so many of them are on the Text list! Another reminder of how lucky I am to work here. Yann Martel's new novel, The High Mountains of Portugal, is back to his Life of Pi best and I think fans are going to love it. Fever at Dawn by Péter Gardós is an absolute gem of a book. Based on the true story of how the author's parents met, it's a wonderful story about love triumphing over all, and I laughed and cried throughout. I would heartily recommend this to anyone regardless of their age or gender.
Helen Garner's collection of essays Everywhere I Look is a must for Garner fans. Her compassion, wit and intelligence light up every page and after reading you can't help but think that the world is a better place because Helen Garner is in it. Toni Jordan's Our Tiny, Useless Hearts is the funniest book I've read in ages. I laughed loudly enough on public transport to attract curious stares but my heart was also breaking for the predicament the heroine found herself in. Toni Jordan is the queen of writing easy-to-read fiction crammed with ideas and social commentary. She is one of the country's best.
The big discovery for me in 2016 has been Ágota Kristóf's The Notebook Trilogy. An unforgettable reading experience spanning the Second World War and into the years of destructive postwar communism, this is a devastating and powerful trilogy of books that will challenge everything we know about wartime trauma and its effect on children. This is a masterpiece and Kristóf is up there with the greats of literature: J. M. Coetzee, Knut Hamsun, Javier Marias, Herta Müller and Milan Kundera. Don't miss it!
Jane Pearson
We have a feast of true stories and fiction based on true stories in 2016. I'm looking forward to Helen Garner's new collection of non-fiction pieces, Everywhere I Look. Péter Gardós's Fever at Dawn, based on the letters of his parents, is a beautiful love story that takes place in the most unlikely circumstances. Arnold Zable brings a novelist's touch to the true story of Henry Nissen, champion boxer and remarkable advocate of the downtrodden in The Fighter.
I'm also looking forward to the second Watchmaker novel from Tim Hehir, Julius and the Soulcatcher, along with a new edition of the first book, Julius and the Watchmaker, with its fabulous new jacket. And Leanne Hall's gorgeous middle-grade novel, Iris and the Tiger. And, finally, because I've loved all her other novels, I especially can't wait for Toni Jordan's Our Tiny, Useless Hearts.
Mandy Brett
In May we're publishing Toni Jordan's fourth novel, Our Tiny, Useless Hearts. Toni's books are without fail beautifully crafted, thoughtful works with that lightness of touch that is such a deceptive pleasure to read and so very difficult to pull off. This one, unlike her last book, Nine Days, is an out-and-out comedy—a bedroom farce, in fact—and it's a high-bar technical exercise that made me laugh out loud. We also have a couple of fantastic crime novels, both second instalments: Anne Buist brings back forensic psychiatrist Natalie King in Dangerous to Know and Sue Williams has returned to Rusty Bore for another Cass Tuplin mystery, Dead Men Don't Order Flake. Very different expressions of the genre—creepy psychological thriller compared to rural comedy—but gee it's exciting to see Australian women delivering such high-quality crime series.
---
Check out our full January–June 2016 catalogue.
And pre-order any of these great books from your favourite bookshop or online. Full details below.
FRIENDS OF THE CHILLER
SUBSCRIBE TO TEXT'S NEWSLETTER