The Weekly Chill, 25 August 2016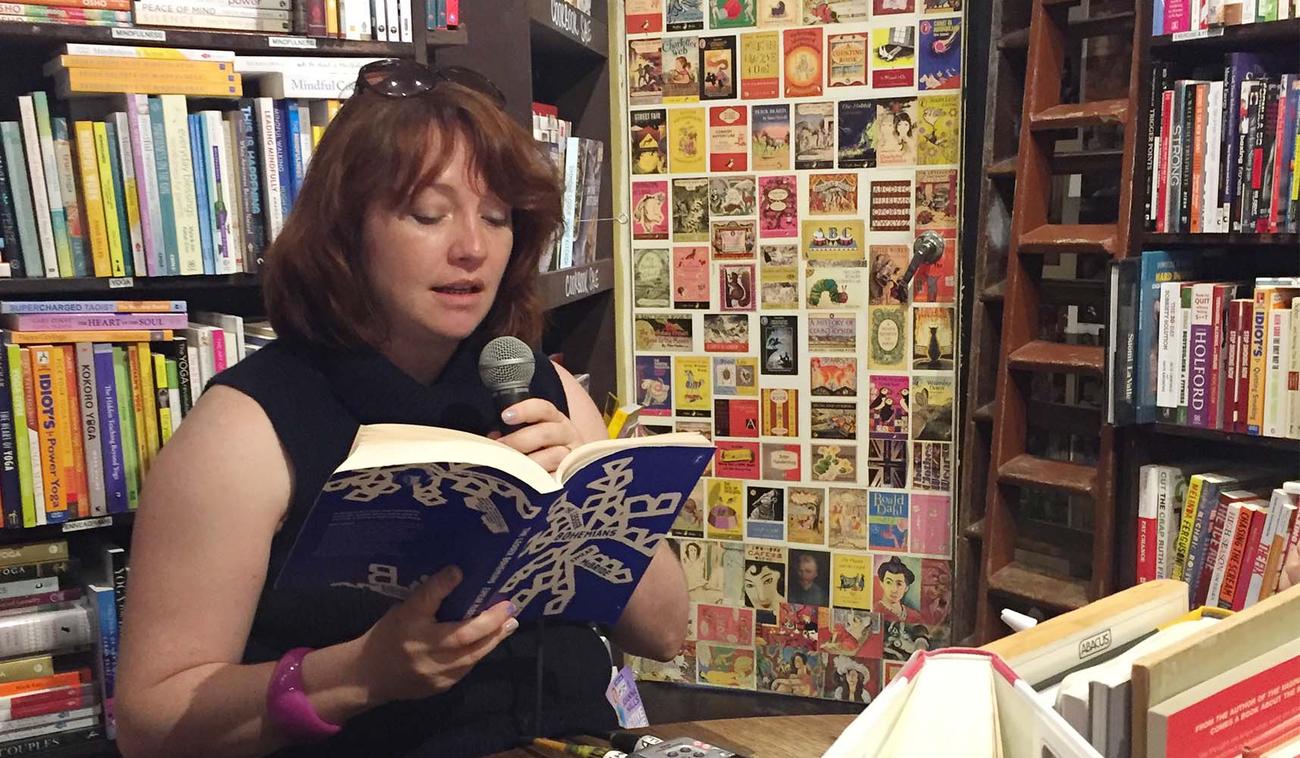 The week started—because we like to start the week here on a Friday—with the wonderful news that Vikki Wakefield's Inbetween Days was named an Honour Book in the CBCA Awards for Older Readers. Congratulations, Vikki!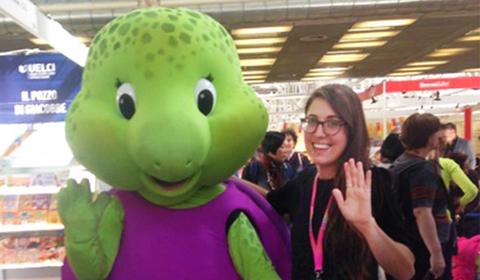 On a sadder note, it also started with the departure of our rights coordinator, Alice Cottrell, heading for adventure in warmer climes. Enjoy, Alice! We look forward to the occasional postcard. 
Stefan Hertmans' sublime War and Turpentine received an excellent review in the New York Times: 'Not since reading W. G. Sebald's The Rings of Saturn have I been so taken with a demonstration of the storytelling confluence of fiction and nonfiction...a masterly book about memory, art, love and war'. The Australian concurred that '[Hertmans] recreates the lives and losses of the deceased with enormous empathy and skill...It is sympathetic remembrance, shaped into lasting elegy.'
Ashleigh Wilson's Brett Whiteley continues to impress: Sydney Review of Books described it as 'a benchmark publication' and Australian Financial Review as 'thoroughly researched'. But the most memorable moment for Whiteley love came from Instagram this week, with this plug from a Real Housewife of Melbourne.
We also saw great advance praise for Sebastian Smee's fascinating study of artistic friendship, The Art of Rivalry. The New York Times said,  'Mr. Smee's skills as a critic are evident throughout. He is persuasive and vivid...You leave this book both nourished and hungry for more about the art, its creators and patrons, and the relationships that seed the ground for moments spent at the canvas.' 
From life in art to life in sport: the exemplary Griffith Review's latest edition, Our Sporting Life, was described this week in the Australian as 'rich, enlightening and often surprising...Schultz has mustered an impressive range of contributors.'
Peter Mares continues the discussion around temporary migration with an interview on Radio NZ.
Iain Reid, author of the edge-of-your-seat thriller I'm Thinking of Ending Things, includes the extraordinary The Notebook Trilogy by Ágota Kristóf in his list of books that changed me for the Sydney Morning Herald.
Get a peek at Eimear McBride's forthcoming novel, The Lesser Bohemians, extracted this week in the TLS. McBride is the multi-award-winning author of A Girl Is a Half-formed Thing and we're thrilled to have her in the country right now. 
The Telegraph UK describes J. M. Coetzee's Man Booker longlisted The Schooldays of Jesus as 'maddening, obscure—and brilliant'. 
Lecretia's Choice by Matt Vickers, about his wife's right to die under her own terms, has rippled through NZ media this week with features appearing on Stuff, Newshub, Radio Live, and a feature and extract in the NZ Herald . On Monday, he will be on TVNZ Breakfast.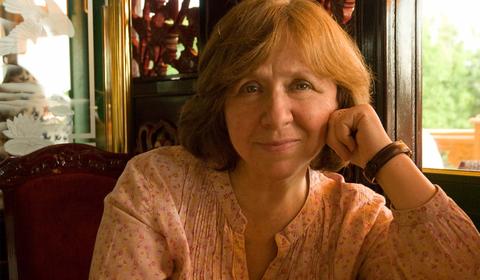 Nobel laureate Svetlana Alexievich spoke to John Freeman at Lit Hub about the art of listening; Lit Hub also ran an extract of her new work, Secondhand Time. Secondhand Time, an oral history of the disintegration of the Soviet Union, was described in the Australian as 'a majestic portrait of Soviet life, from the communists clinging to their utopian dream, to the aspirational Muscovites who regard those old sovoks as nostalgic fools, ill-equipped for today's Russia of oil tycoons, bankers, businessmen, international travel and the limitless choices of capitalism'. 
Interviewer became interviewee when John Freeman answered a few questions for Kill Your Darlings about his journal, Freeman's, and the newest issue, Family. It features work from Claire Messud, Aleksandar Hemon, Man Booker Prize-winner Marlon James and our own Helen Garner. Freeman is hosting a sold-out  in-conversation  with Garner at Melbourne Writers Festival, and will also be running a masterclass on editing.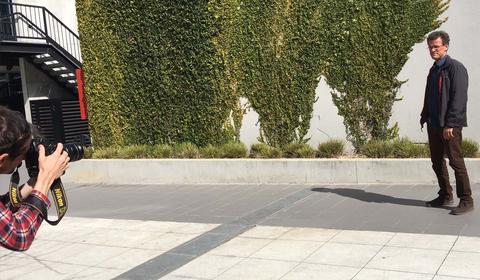 Talking of MWF, it starts tomorrow! Don't miss out on an excellent range of events with Text authors, including Yann Martel, John Freeman, Eimear McBride, David Levithan, David Burton, Neil Strauss, Geoff Dyer, Leanne Hall, Elizabeth Harrower, Magda Szubanski, Toni Jordan, Arnold Zable, Peter Mares, Ashleigh Wilson, Elspeth Muir, Helen Garner, Tim Watts, Vikki Wakefield, Jennifer Down, Myke Bartlett, Rebecca Lim and Sally Rippin. What a line-up!
Keep your eye out for our international guests—Geoff Dyer, Neil Strauss, Eimear McBride, John Freeman, Yann Martel and David Levithan—who are doing several sideshows and media events all around the traps, including Christchurch and Canberra festivals. Check out our event listings here.
And look what's just arrived! Soon to be in a bookshop near you, the gorgeous Text Classics editions of Christina Stead's The Puzzleheaded Girl, A Little Tea, a Little Chat, The Beauties and Furies and The Little Hotel.
FRIENDS OF THE CHILLER
SUBSCRIBE TO TEXT'S NEWSLETTER