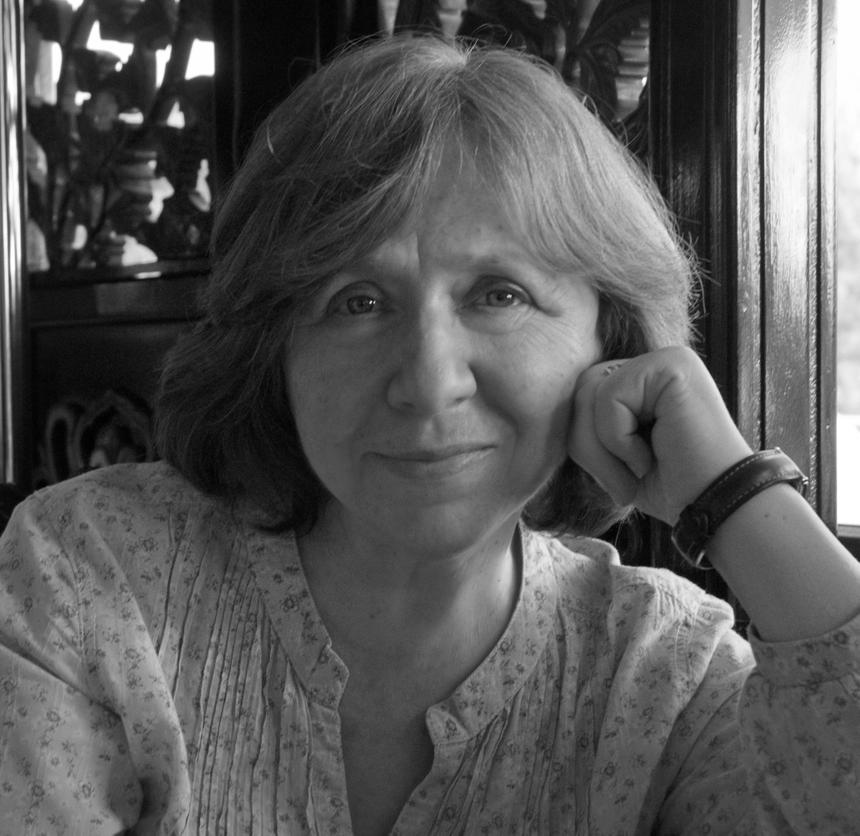 Credit: Margarita Kabakova
High resolutionuser
Svetlana Alexievich was born in the Ukraine in 1948 and grew up in Belarus. As a newspaper journalist, she spent her early career in Minsk compiling first-hand accounts of World War II, the Soviet-Afghan War, the fall of the Berlin Wall and the Chernobyl meltdown. Her unflinching work—'the whole of our history…is a huge common grave and a bloodbath'—earned her persecution from the Lukashenko regime and she was forced to emigrate. She lived in Paris, Gothenburg and Berlin before returning to Minsk in 2011.
She has won a number of prizes, including the National Book Critics Circle Award, the Prix Médicis, and the Oxfam Novib/PEN Award. In 2015, she was awarded the Nobel Prize for Literature.
Bela Shayevich is a writer, translator and illustrator. Her translations have appeared in journals such as Little Star, St. Petersburg Review, and Calque. She was the editor of n+1 magazine's translations of the Pussy Riot closing statements. Of Alexievich's writing, she says it is 'resounding with nothing but the truth'.
Paris Review interview
Age: Nobel laureate denounces Belarus 'terror' as another activist snatched