Text's Stupendous September Giveaway!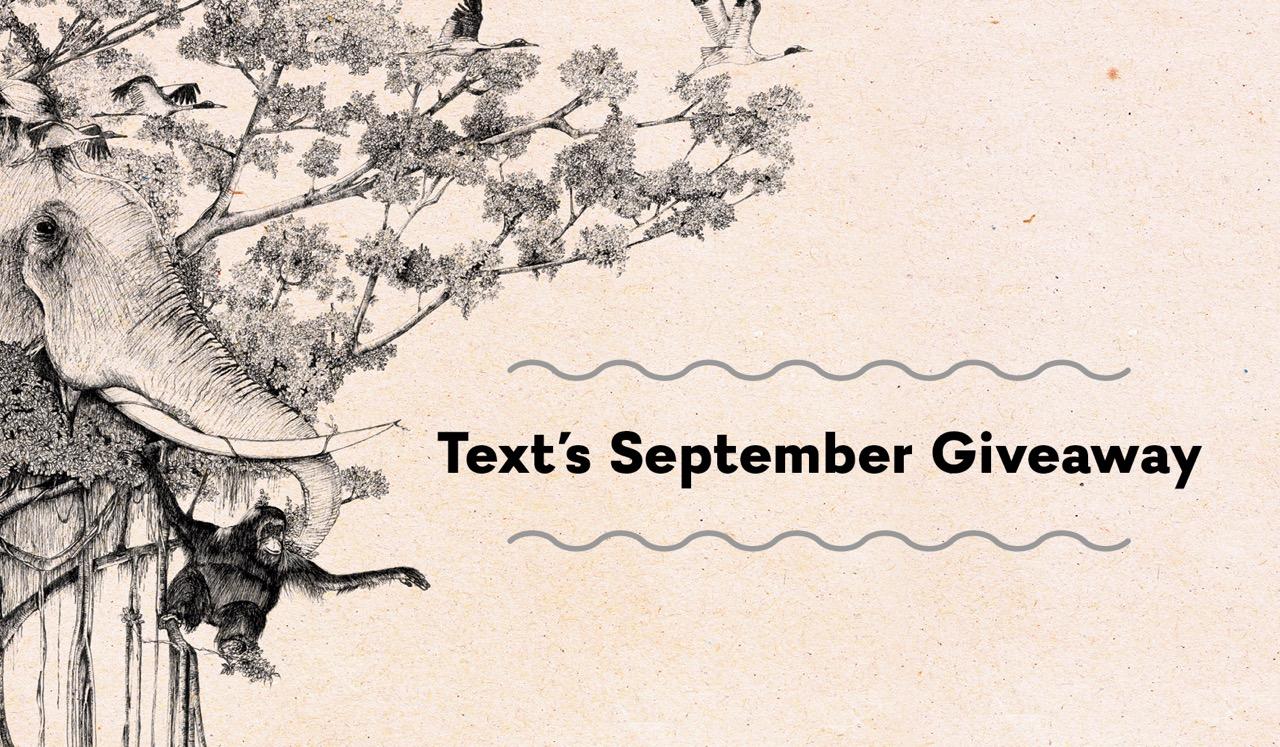 There once was a publisher called Text. 
Whose job it was to HURRY UP book projects. 
But then we remember'd,
It's almost September,
And forgot all about being vexed. 
Text's September books are many and marvellous, and they're finally here.
If you'd like the opportunity to win one of these wonderful reads, head over to our Facebook page and tell us which one you'd like to win and why.
Bur first, make yourself a cuppa, place your phone face-down on the desk, take a nice calming breath and spend a quiet minute or two looking at what we've got for you this month: 
---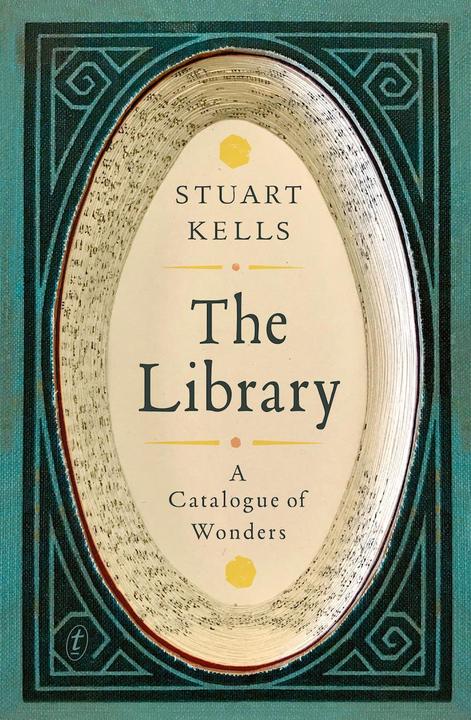 The Library: A Catalogue of Wonders by Stuart Kells is a love letter to libraries not just as collections of books, but as magical, fabled places, exploring libraries, both real and fictional, that have captured our imaginations.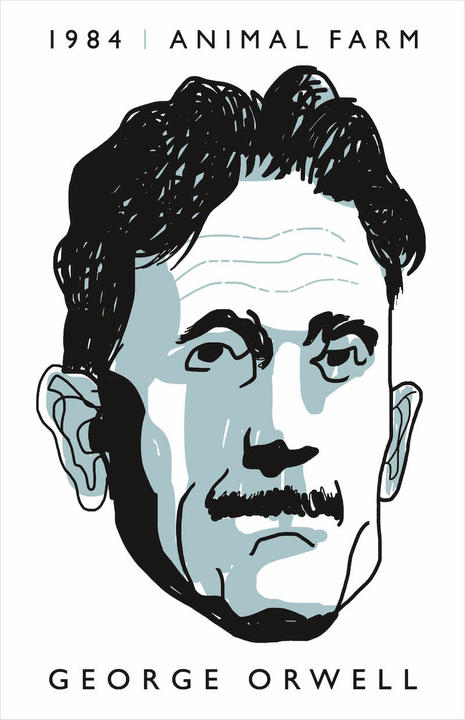 1984 & Animal Farm by George Orwell are two of the most significant literary works of the twentieth century. This is a sleek, collectable single edition of the two books that sit on the front line of political resistance in 2017. With introductions by Charlotte Wood and Don Watson.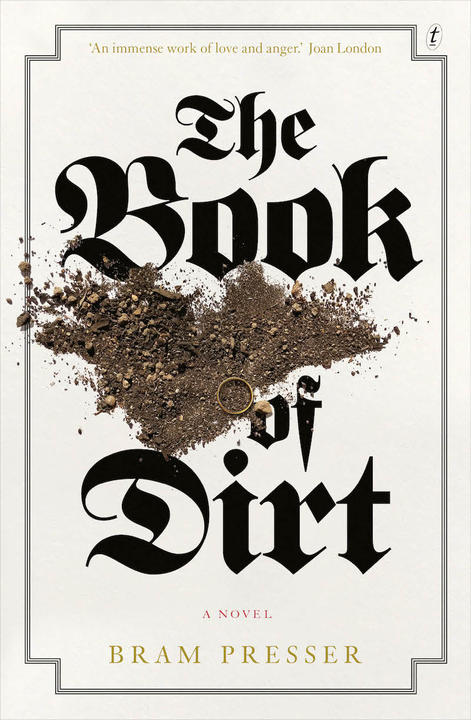 The Book of Dirt by Bram Presser weaves together elements of history, fable and myth to bring you a story of his family and their survival of the Holocaust.
Presser began writing The Book of Dirt after seeing an article in the local community paper that purported to tell a very different version of his grandfather's fabled Holocaust story. He subsequently embarked on a seven-year search across four continents to uncover the truth.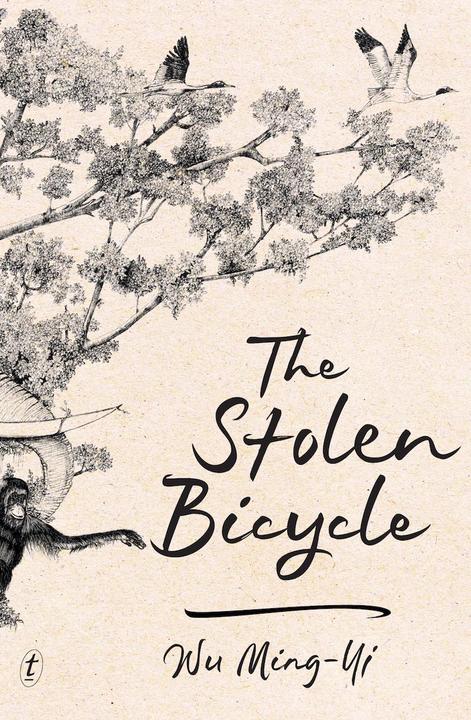 The Stolen Bicycle by Wu Ming-Yi. A writer embarks on an epic quest in search of his missing father's stolen bicycle and soon finds himself caught up in the strangely intertwined stories of Lin Wang, the oldest elephant who ever lived, the soldiers who fought in the jungles of South-East Asia during the Second World War and the secret worlds of the butterfly handicraft makers and antique-bicycle fanatics of Taiwan.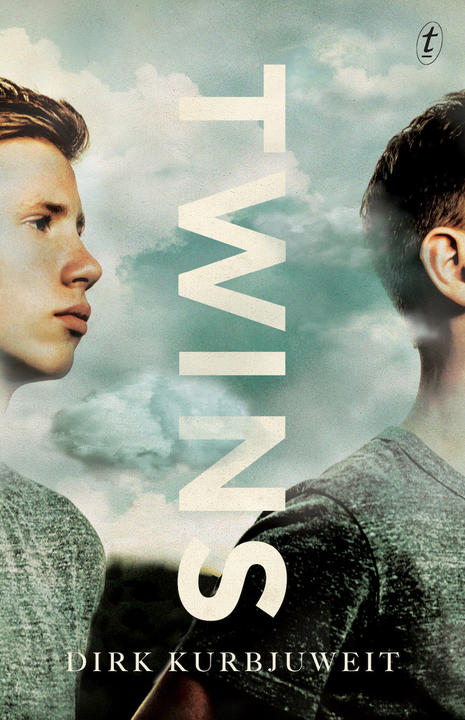 Twins by Dirk Kurbjuweit is a dark and powerful story of adolescence, friendship and rivalry from one of Germany's great literary talents.
Rowing partners Johann and Ludwig are best friends, but that's not enough. To defeat the region's current champions, identical twins from a nearby town, they must become twins too. Ludwig has a plan: they will eat, sleep, breathe and even think in perfect harmony.
But Johann has a secret he's been keeping from his friend—and when Ludwig begins acting strangely, Johann realises that his 'twin' wants to put their bond to the ultimate test.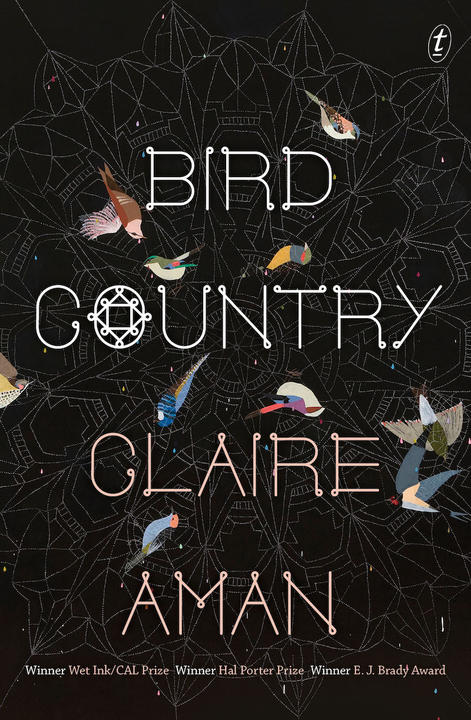 Bird Country by Claire Aman is a sparkling debut from an exciting new voice in Australian fiction. It includes moving and poignant stories such as a father withholding news of the death of his young children's mother on a road trip, and a young man's relationship with an elderly woman who grows forgetful and starts hiding her jewels in the garden.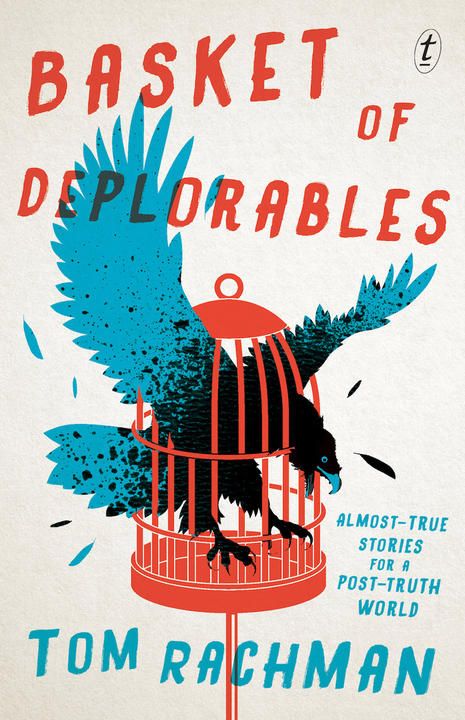 Basket of Deplorables by Tom Rachman is a series of witty, cutting, addictive tales of Trump times, portraying Democrats and Republicans in a divided America, from powerful to powerless, angry to thwarted, from a Starbucks barista who dreams of making it onstage, to a couple whose online date goes bitterly awry, to a charmingly wicked American businessman living undercover in rural Italy.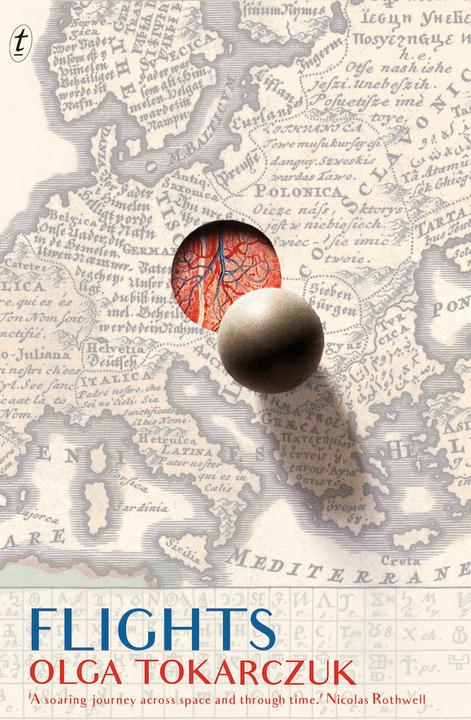 Flights by Olga Tokarczuk is is a series of imaginative and mesmerising meditations on travel in all its forms: not only the philosophy and meaning of travel, but also fascinating anecdotes that take us out of ourselves, and back to ourselves. 
You will never read anything like this extraordinary, original, mind-expanding book. Many consider Tokarczuk to be the most important Polish writer of her generation, and Flights is one of those rare books that seems to conjure life itself out of the air.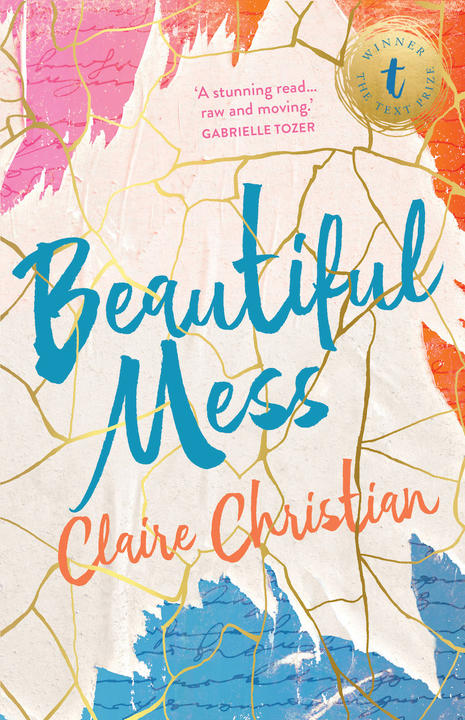 Beautiful Mess by Claire Christian is the 2016 winner of the Text Prize. It offers us a raw, funny and truthful take on grief, loss and first love. Gideon is a slam poet with two mums, a Vietnamese half-sister and crippling anxiety. Ava is a Greek girl with a job in a kebab shop, a single dad and a complicated relationship with her dead best friend's brother. Beautiful Mess takes us into the thoughts of two very different teenagers as they realise that the only people who can help them move on with their lives are each other.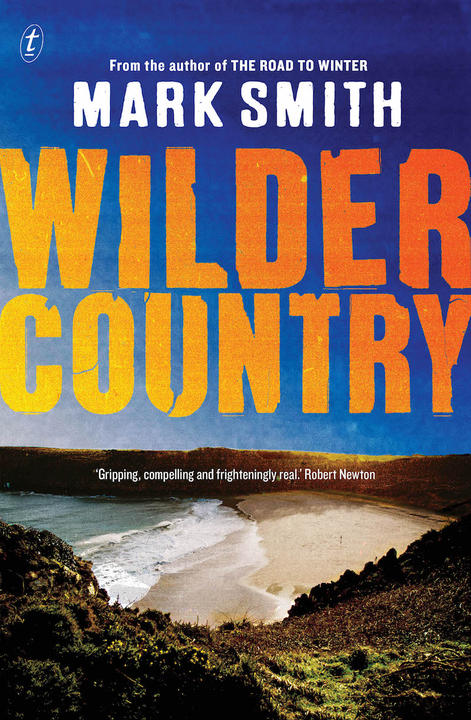 Wilder Country by Mark Smith. From the author of The Road to Winter comes an exciting, action-packed sequel about friendship and loyalty, and how far we would go to protect the ones we love when survival is at stake.
Finn, Kas and Willow have survived the winter of storms. Severe winds and cold have kept the Wilders at bay. Now that spring has come, everything has changed. They're being hunted again, and they won't be safe while Ramage wants their blood.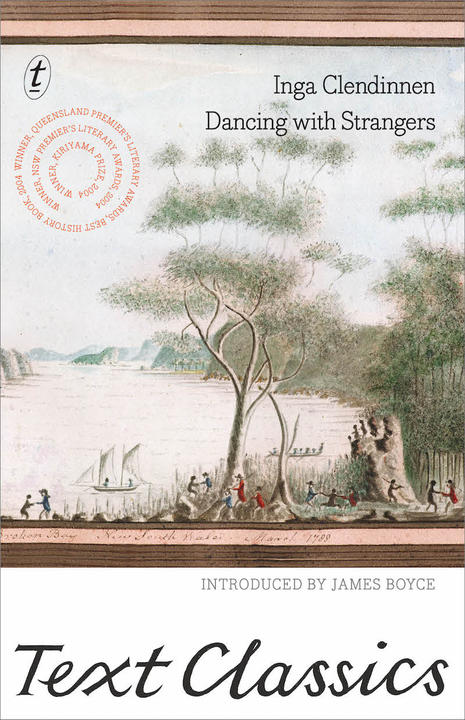 Our Text Classic for September is Dancing with Strangers by Inga Clendinnen, with an introduction by James Boyce. A seminal work of non-fiction, Dancing with Strangers is a close analysis of the initial encounter between the British settlers of New South Wales and Australia's first peoples.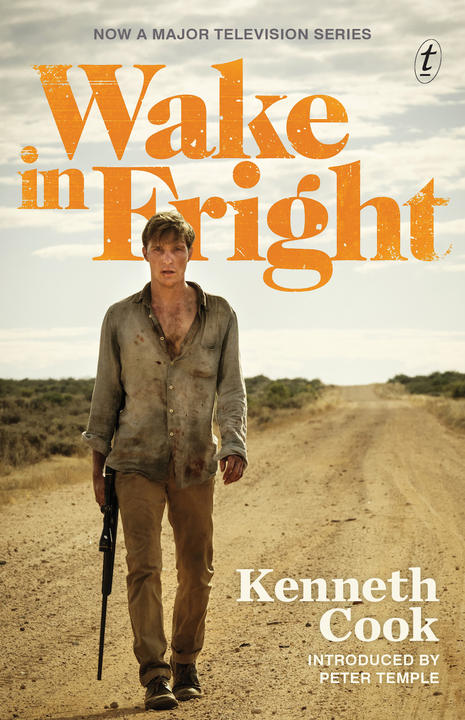 Channel Ten is releasing a two-part telemovie of the classic outback pyschological thriller Wake In Fright by Kenneth Cook later this year. A young teacher, John Grant, who becomes stranded in the outback mining town of Bundanyabba, or 'the Yabba' – scorchingly hot, eerily desolate, and full of alcohol, sex and secrets.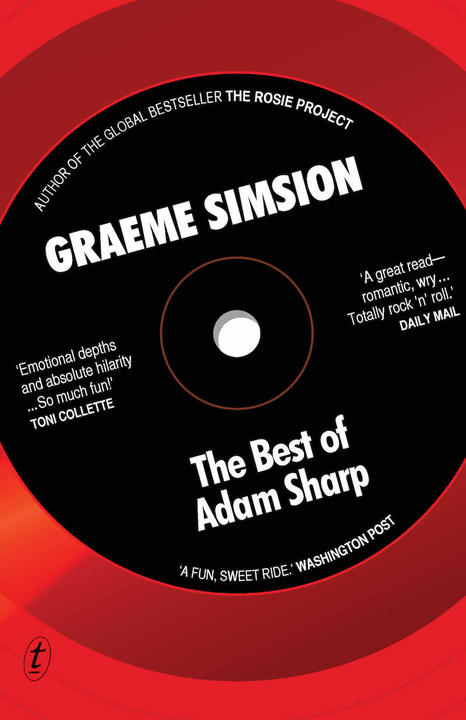 And last, but by no means least, The Best of Adam Sharp by Graeme Simpsion is back. And check out this rockin' new cover on the new edition! A novel about love, music and coming to terms with the past, from the author of the international bestseller The Rosie Project.


---
Visit our Facebook page now and tell us which book you would like (and as you may have already guessed, a limerick this month, please, if you're feeling fiesty).
Competition is open to AU/NZ residents only and entries close midnight AEST Sunday August. Winners will be notified on Facebook (one book per person only).
Good luck and until next time,
Keep reading,
The Texters.
FRIENDS OF THE CHILLER
SUBSCRIBE TO TEXT'S NEWSLETTER