Five Things Every Manuscript Should Have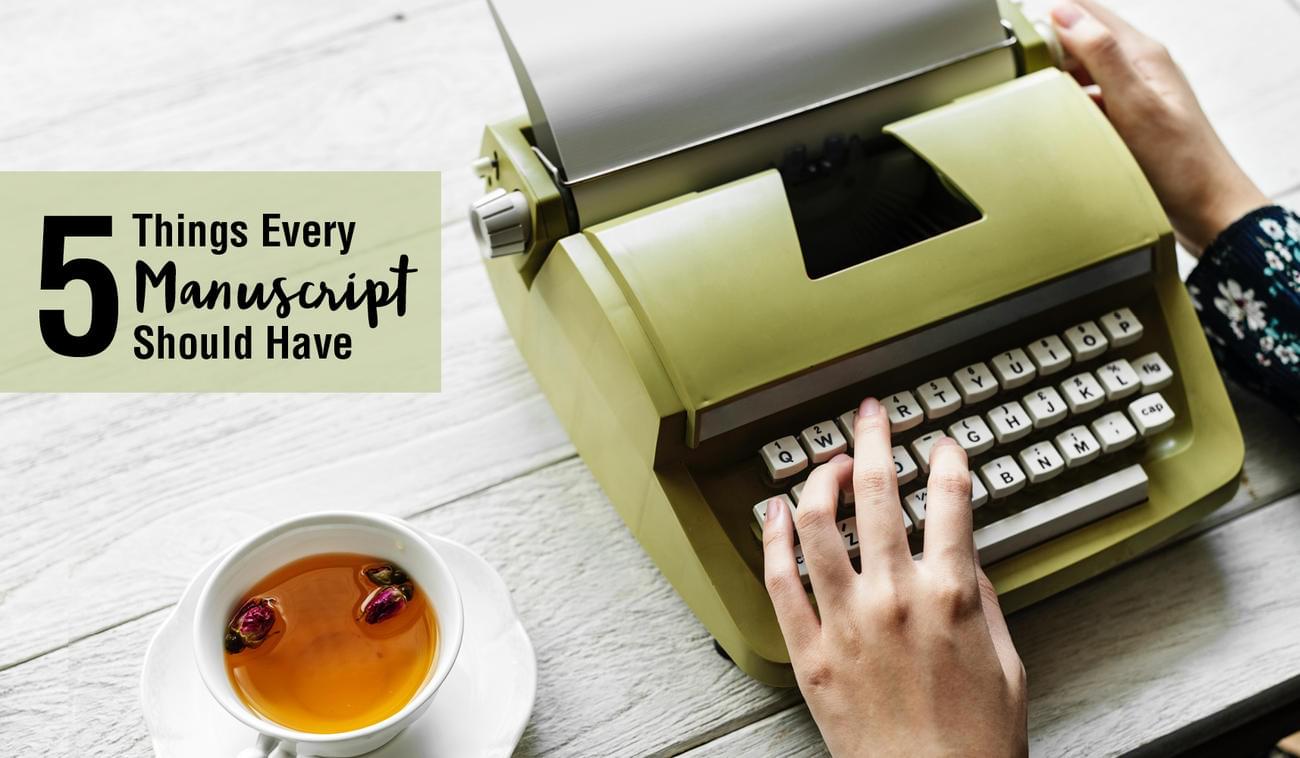 Are you keen to know what you should be focusing on when polishing up your manuscript for submission? What is going to set your work apart from the rest? Whose advice should you take?
Ours! Take our advice! We've got the hot tips for you on what gives a manuscript that je ne sais quoi and makes us sit up and pay attention, plus some great examples from our super team of editors to read for inspiration. Have you got a pen? You're going to want to write this down.
Voice 
One of the most crucial aspects of a manuscript is a captivating, engaging voice. What we really want most of all is to forget that we're reading. When the voice works, a reader can stop focusing on the process of reading itself, and instead be swept away by your story.
Editors' favourite examples:
Jane Pearson, senior editor:
   – Diana Sweeney, The Minnow. 'From the opening paragraph, there was an instant engagement with the character and her voice.'
   – Anything by Helen Garner. 'Reading Helen Garner is like sitting down and having a chat.'
Elizabeth Cowell, senior editor:
   – Madeleine St John, The Women in Black. 'St John's depiction of the Sydney of the 1950s veers on nostalgia, but the sharp wit beneath her light, cheerful tone saves it from sentimentality. The voice is both amusing and amused, and at the same time evocative of a specific time and place.'

Which brings us to…story (and not just plot)
Storytelling is a part of our genetic makeup. Story is what transports you into someone's life and propels you through your reading. But while it's great to keep a reader on the edge of their seat, good story is more than plot: it's how it's told. It's about what keeps your reader sitting there, rather than eating their lunch, or scrolling through their phone.
Editors' favourite examples:
Mandy Brett, senior editor:
   – 'Genre stuff. Garry Disher's work is a great example. He's a master storyteller. Story is also the key to really great non-fiction, interestingly. See Clare Wright!'

Character
We're always on the look-out for characters who are complex, layered and three-dimensional. A character doesn't need to be 'strong' – they just need to have depth, and be rounded, flawed, contradictory, and yet engaging. Like real people! A good character is someone a reader can care about, even if they aren't especially likeable.
Editors' favourite examples: 
Alaina Gougoulis, editor:
   – 'Jennifer Down's characters are finely, deftly drawn. Often her settings (Melbourne and Sydney in Our Magic Hour, for example) are essentially characters in her work too.'


Writing 
Skilful writing can sometimes be most easily defined by what it's not. Good writing is effortless to read. It is true and precise without excess of description, or superfluous detail.
Editors' favourite examples:
David Winter, senior editor:
   – Elspeth Muir, Wasted. 'The first chapter: wow. The skilful description, the sense that you know these people already, the reined-in emotion…'
Alaina Gougoulis, editor:
   – 'I think Stephen Greenall is up there with Peter Temple when it comes to rendering the Australian vernacular – read the dialogue in Winter Traffic and tell me it's not outstanding, pitch perfect.'

Spark
Unfortunately for writers, spark is pretty hard to define – but we know it when we find it. It's all wrapped up in the other points (voice, story, character and writing) anyway, but sometimes a manuscript has something that stops you in your tracks.
Eds' favourite examples:
David Winter, senior editor:
   – Robbie Arnott, Flames. 'Okay, it's a lame joke – but this novel really is sparky. The wild imagination at play, in every chapter, is thrilling.'

Alaina Gougoulis, editor:
   – 'Ellena Savage's work is sui generis; she's doing things with form that feel entirely new.'

So there you have it – these are the crucial things that we keep in mind when we are looking at a new manuscript. Get writing!
---
---
FRIENDS OF THE CHILLER
SUBSCRIBE TO TEXT'S NEWSLETTER