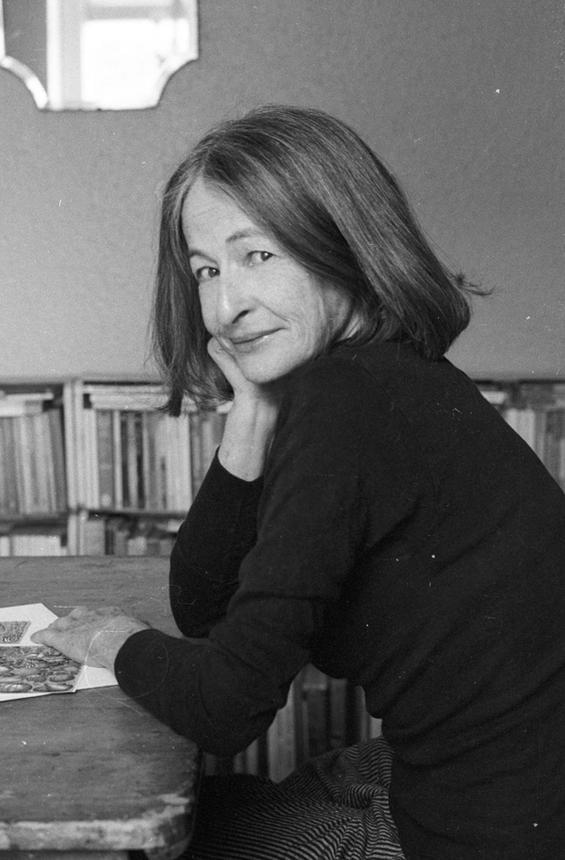 Credit: Jerry Bauer
High resolutionuser
Madeleine St John was born in Sydney in 1941. Her father, Edward, was a barrister and Liberal politician. Her mother, Sylvette, committed suicide in 1954, when Madeleine was twelve. Sylvette's death, Madeleine later said, 'obviously changed everything'.
St John studied Arts at Sydney University, where her contemporaries included Bruce Beresford, Germaine Greer, Clive James and Robert Hughes. In 1965 she married Chris Tillam, a fellow student, and they moved to the United States where they first attended Stanford and later Cambridge. From Cambridge, St John relocated to London in 1968. The couple did not reunite and the marriage ended.
St John settled in Notting Hill. She worked at a series of odd jobs, and then, in 1993, published her first novel, The Women in Black, the only book she set in Australia. When her third novel, The Essence of the Thing (1997), was shortlisted for the Man Booker Prize, she became the first Australian woman to receive this honour.
St John died in 2006.