All Dressed Up and Ready to Thrill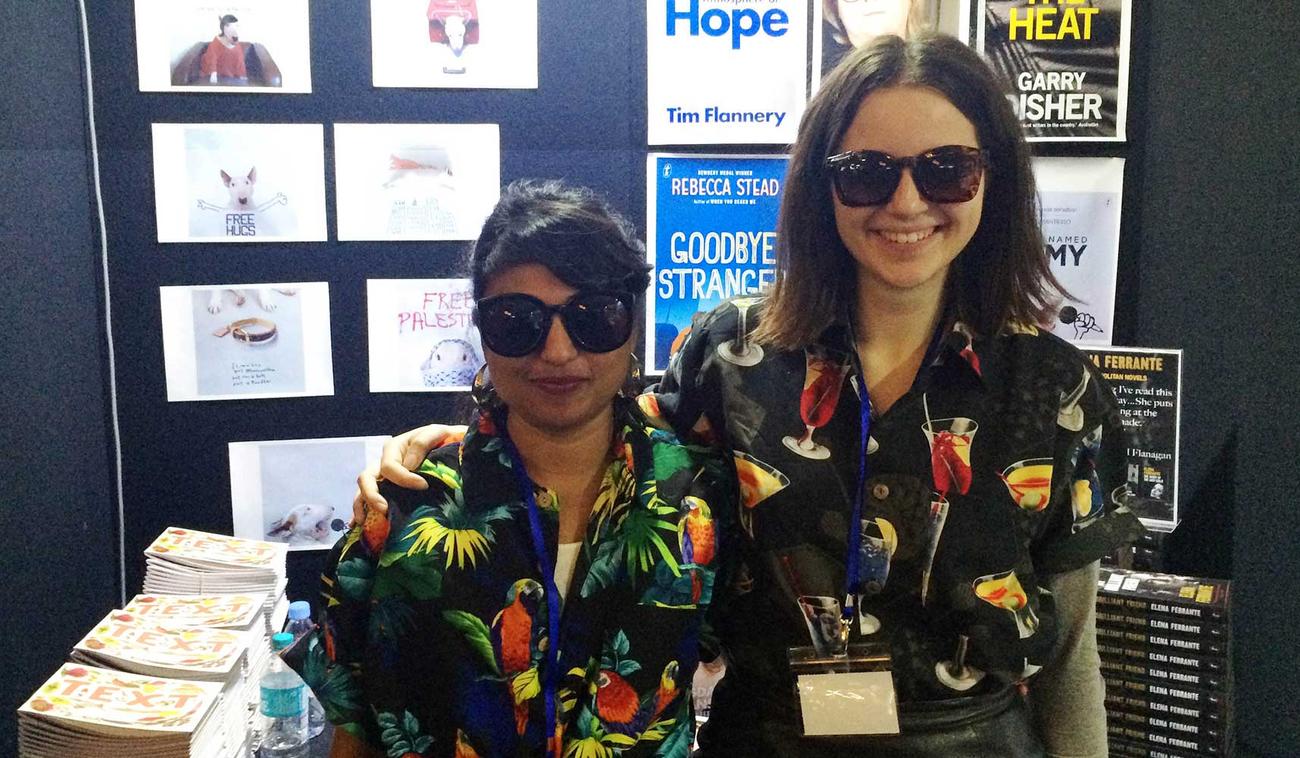 Shalini Kunahlan, Text's marketing coordinator, gives an inside view of the key bookseller event of the year.
Once a year, in May, the hardworking booksellers of Australia attend the highlight of the industry's calendar: the joint Australian Bookseller Association (ABA) and Leading Edge (LE) Conference. 
The ABA/LE conference is a behind-the-scenes look at your local wood-shelved indie or reliable suburban chain store. Every shade of book-obsessed retailer is out in full force: from independent bookshops to chain and franchise shops, as well as online, specialist, second-hand, academic and educational booksellers.
They come together to network, and to attend sessions on the changes and challenges to the industry—from how to run a successful book club, to the impact of supermarket giants like Woolworths entering the book retail market—all in aid of creating a vibrant and engaging service for their local community.
Book publishers have a strong presence at the conference too. The five-hour-long trade-show event is a golden opportunity to parade our best books for the Christmas season to a concentrated and captive audience (Yep, book nerds work months in advance).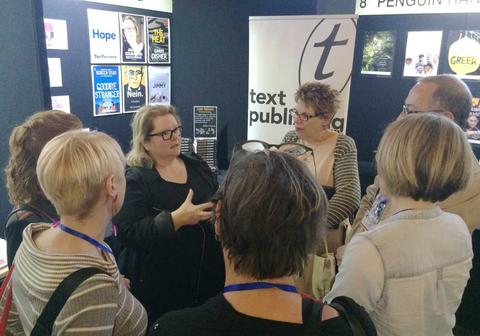 And what are Text's highlights, I hear you ask? Well, this year, we brandished Magda Szubanski's moving memoir of her father, Reckoning; a fast-paced crime novel by Garry Disher, The Heat; the hilarious (and serious) 2014 Text Prize-winning young-adult memoir, How to Be Happy; the cutest dog book in the world, A Dog Named Jimmy; the Ferrante phenomenon; Tim Flannery's Atmosphere of Hope;  and many others. 
The challenge for us is that the books we're promoting don't quite exist yet. They are in the process of getting an expert editorial makeover for publication later in the year. So Text's marketing team needs to use alternative materials to promote these books such as chapter samplers, posters, branded condoms and even the odd celebrity cameo.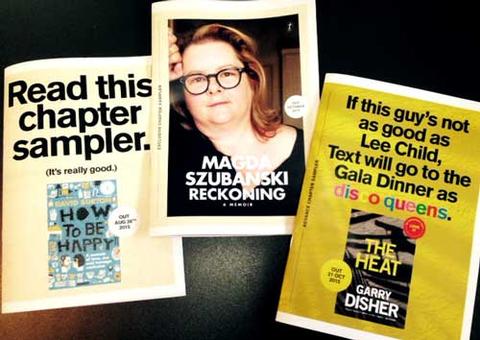 We also come up with silly ways to stand out at the trade show, in a hugely competitive environment. This year we were stationed next to publishers spruiking the likes of Salman Rushdie and Lee Child. Solution? Dress as suspicious sunshine-coast criminals from Garry Disher's The Heat!
The best part of attending the annual ABA/LE conference, however, is the chance to reconnect with booksellers from around the country. Text places a great emphasis on building and maintaining excellent relationships with these lifelines of the industry. And to put our money where our mouths are, we sponsor the annual ABA Text Publishing Bookseller of the Year Award.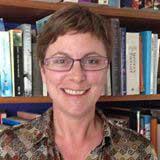 This year's winner is the wonderful Karen Ferris from Berkelouw Books in Sydney. Karen won for her long-standing commitment and contribution to every aspect of the industry. She is a mentor to other booksellers and a good friend to many in the industry. Karen began her career in Shearer's Bookshop in Leichhardt (no longer there) and Ariel Paddington (still going strong!) back in the early 1990s, after which she went on to buy for and manage Better Read than Dead in Newtown for many years. She has since been the buyer for the Berkelouw Books group of stores (that's ten independent bookshops across NSW) since 2013. 
Karen is also a champion of Australian writing and a passionate advocate of the books she loves. She has been a judge of literary awards and is a regular volunteer contributor to bookseller committees. 
But above all, Karen is one of many unsung heroes of the industry: an incredibly passionate, generous and hard working bookseller who has without a doubt improved the lives of readers, authors and her peers through her love of books.
---
Read more about Text staff at work here.
FRIENDS OF THE CHILLER
SUBSCRIBE TO TEXT'S NEWSLETTER