How many condoms does it take to sell a book?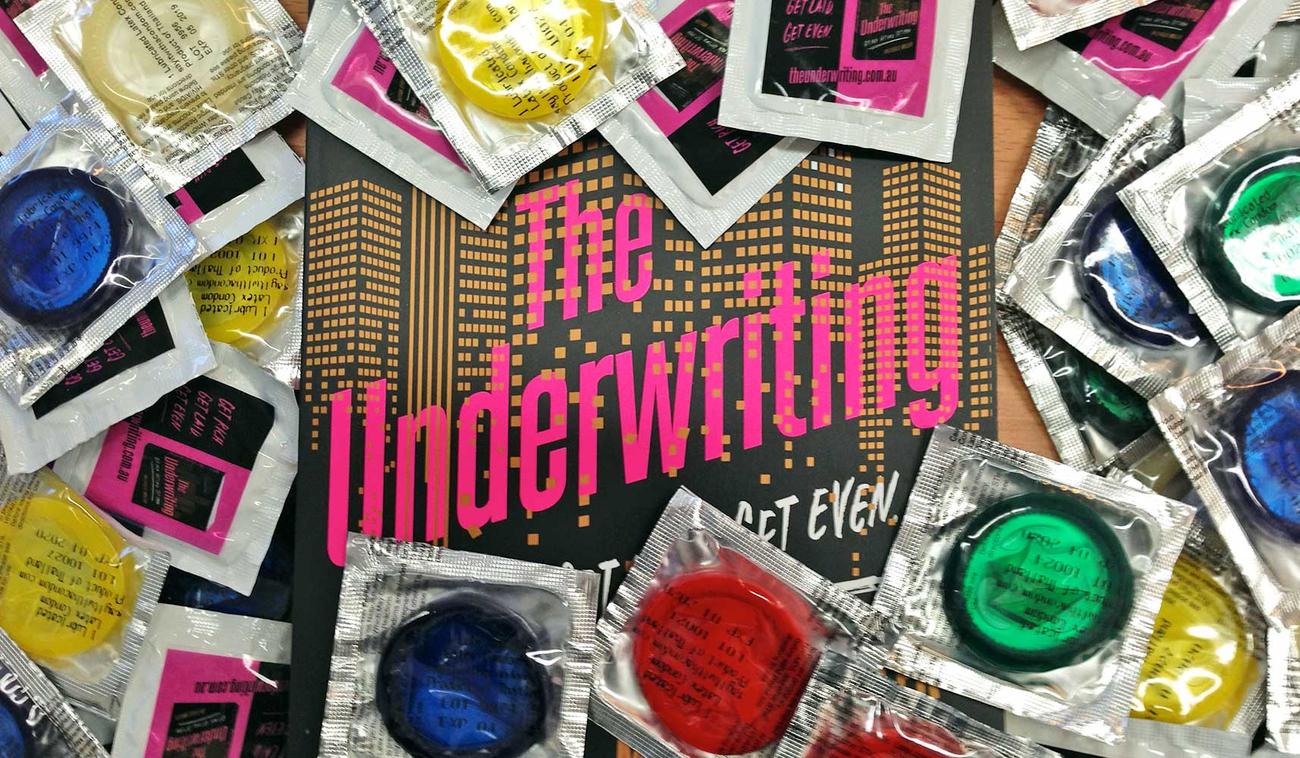 Marketing freebies: do they work? Kirsty Wilson, Text's sales and marketing director, considers the effectiveness of giving away condoms to promote a new book.
How do you discover new books?
For many of us, the main influence on our reading is word of mouth—a friend, colleague or even someone on social media raves about a new book, and if we trust their judgement we'll give it a try.
But how do you get the taste arbiters in the book industry to discover new books?
Publishers are always trying to come up with inventive ways of getting busy booksellers to notice and support new authors.
The best attention-grabber I've ever heard of was a major international publisher sending a man in an orange jumpsuit into bookshops, where he unlocked the briefcase handcuffed to his wrist and delivered advance copies of a debut novel to startled booksellers.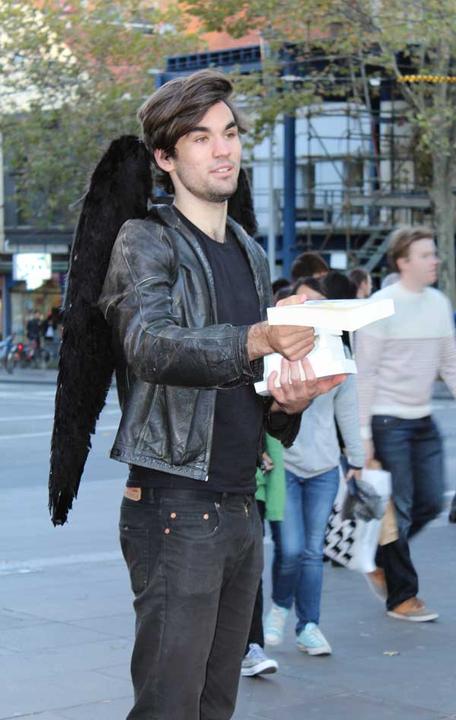 Less memorably, but no doubt effectively, I've seen publishing people shaking and serving cocktails at a conference to promote an appealing new commercial novel, and heard of booksellers receiving 'survival kits' in the post, complete with food, drink, medical supplies and an advance copy of an apocalyptic thriller that went on to become an international bestseller. 
If you're working in the publishing industry, you see these things and start to think maybe you'd better come up with something pretty wacky to get your books noticed, too.
A year or two ago we paid a handsome young university student called Harry to dress as a fallen angel in a leather jacket and give out copies of Paula Weston's kick-arse Australian paranormal novel Shadows. We weren't sure how effective it was as a promotion, but we sure had a great time watching Harry do it.
And two weeks ago eight of us sat around the office sticking condoms to the front of a novel called The Underwriting. Its strapline is Get Rich. Get Laid. Get Even, and we wanted booksellers to see at a glance that it's a sexy, edgy, fun read—and, obviously, to practise safe sex too.
We gave the books out at the end of the Australian Booksellers Association (ABA) Gala Dinner last Sunday night. And the bookseller response to the giveaway on social media? One single tweet. (Thank you, @AndyRoflz.) 

But maybe all the ABA members were just too busy devouring the book? 
In the end, we know booksellers are too busy to read everything—and that's why the 't' on the spine of Text Publishing books does so much work for us. When we're considering acquiring a new book we often ask each other, 'Can you see a "t" on its spine?' At Text we only choose books we love and we know to be of a certain quality, so the 't' works as a guarantee to booksellers and readers. And surely that's worth more than a marketing gimmick any day.
FRIENDS OF THE CHILLER
SUBSCRIBE TO TEXT'S NEWSLETTER