Books for everyone (but especially Mum)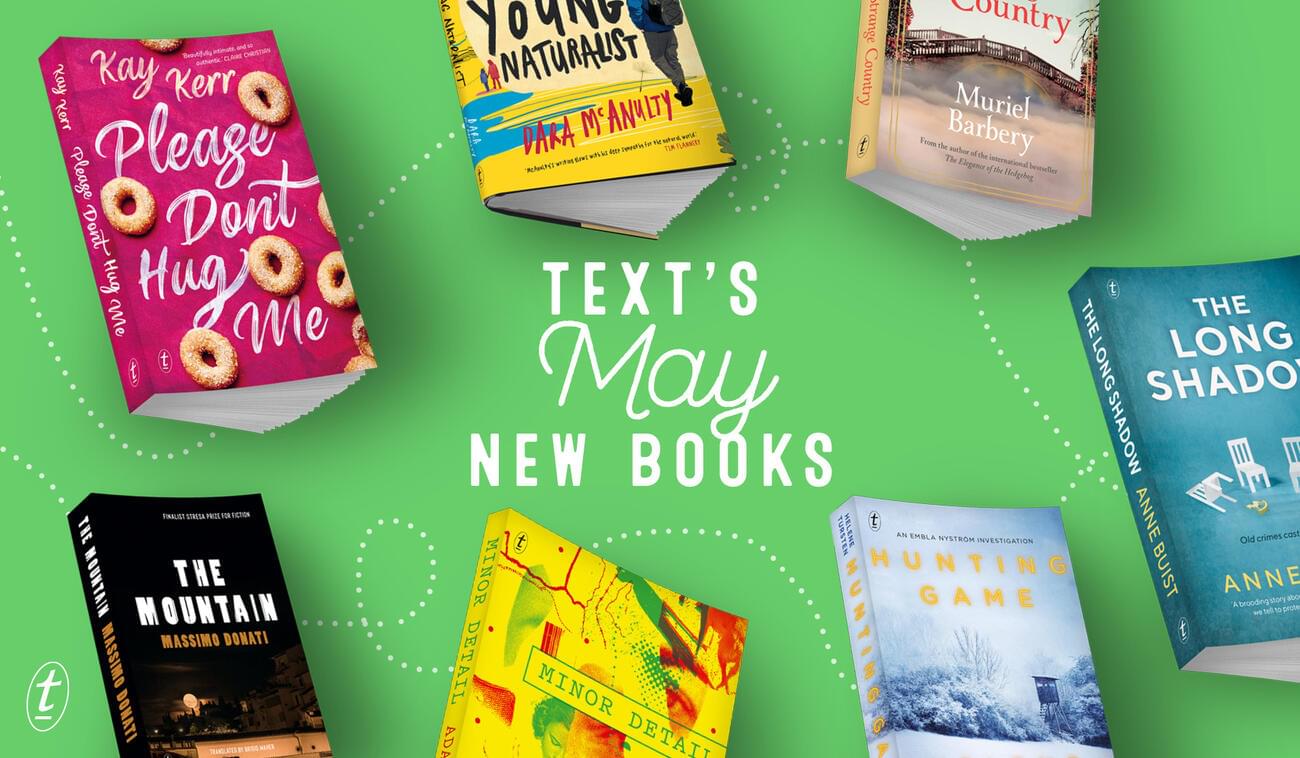 Whether you're looking for a gift (obligatory Mother's Day hint) or something for yourself, our May new releases have something for everyone – fiction and non-fiction, laughter and tears, new voices and established writers. And don't forget that until the end of the month, every time you buy a book published by Text and email us the receipt, we will give $1 to the Royal Melbourne Hospital, one of five global WHO Collaborating Centres for Research on Influenza. You can read more about our 'Read and Breathe' campaign here.
---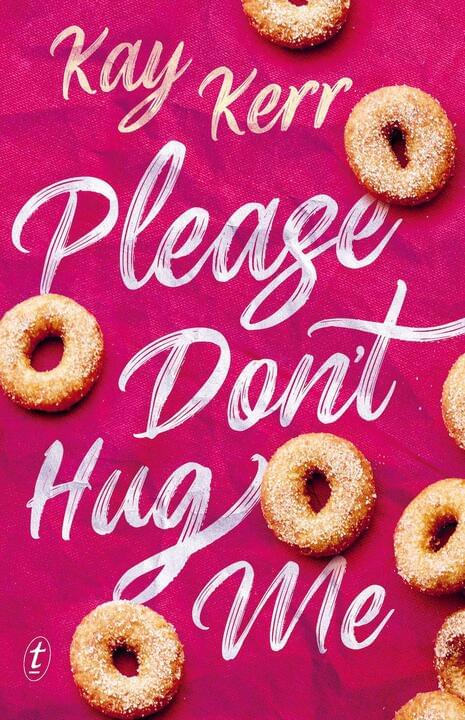 Please Don't Hug Me by Kay Kerr
Erin is trying to figure it all out: how to behave, what to say and how to keep friends in a world that doesn't always make sense – and, most importantly, how to have the best schoolies possible. A funny-serious #OwnVoices story about what happens when you stop trying to be the person other people expect you to be and give yourself a go.
 'This book is beautifully intimate, and so authentic. You're going to love getting to know its central character, Erin. I'm so thrilled this book exists.' Claire Christian
---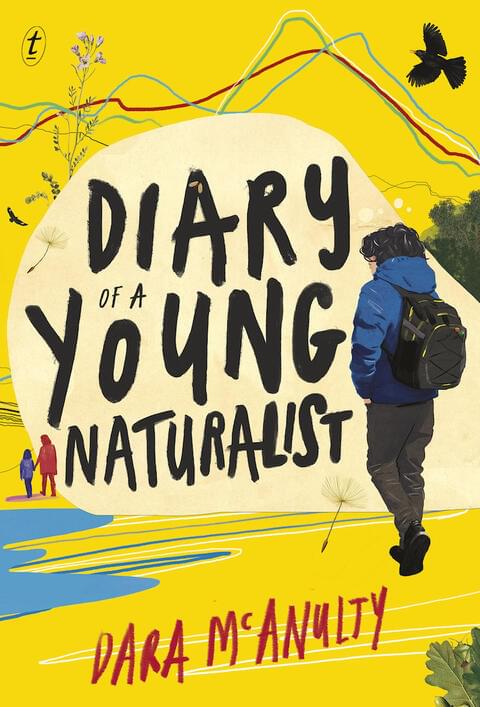 Diary of a Young Naturalist by Dara McAnulty
From spring and through a year in his home patch in Northern Ireland, fifteen-year-old Dara McAnulty spent the seasons writing. These vivid, evocative and moving diary entries about his connection to wildlife and the way he sees the world are beautifully written and astonishingly mature.
'McAnulty's writing glows with his deep sympathy for the natural world.' Tim Flannery
---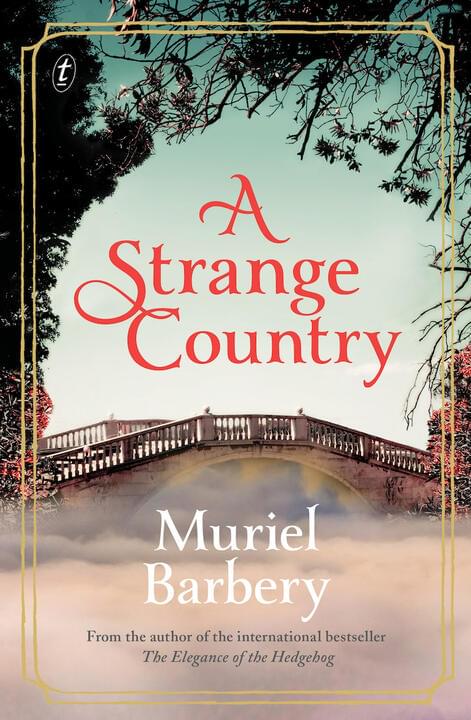 A Strange Country by Muriel Barbery
During the longest war humankind has endured, two young Spanish officers abandon their post to follow the charismatic Petrus across a bridge only he can see. Ahypnotic and poetic fantasy, A Strange Country echoes our current global crisis, examining border disputes and climate in an alternate and wondrous world.
'Muriel Barbery is the most successful traveller to "strange countries" that we have in our times.' Le Parisien
---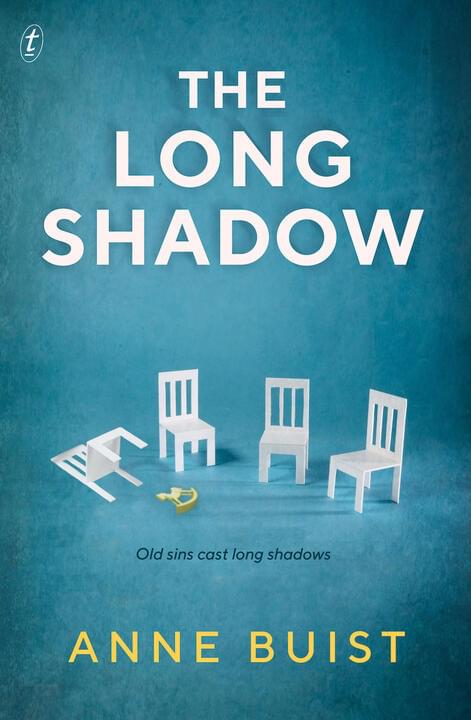 On her first day running a mother–baby therapy group in the small outback town of Riley, psychologist Isabel Harris gets an anonymous note from one of the mothers: The baby killer is going to strike again. Soon. The Long Shadow is a compelling thriller from the author of the Natalie King: Forensic Psychologist series.
'In The Long Shadow, Buist continues to impress with her smart brand of psychological thriller. A brooding story about small town secrets and the lies we tell to protect ourselves.' Emma Viskic
---
 Hunting Game by Helene Tursten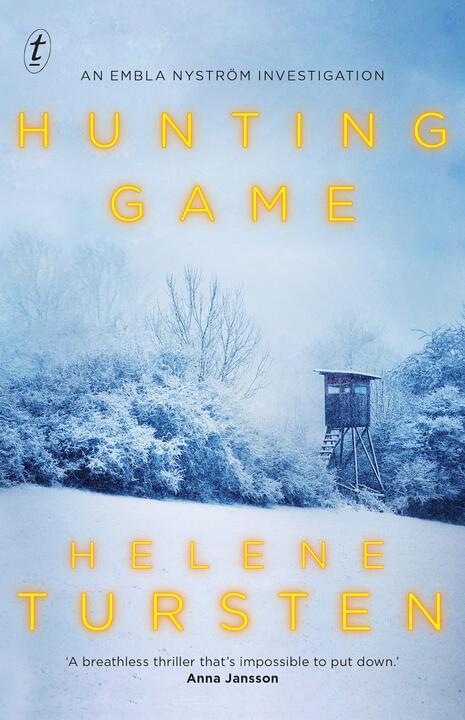 When one of her peers is murdered during a routine hunting trip, Detective Inspector Embla Nyström must track down the killer, while confronting a dark incident from her past. Hunting Game is the beginning of an explosive new Scandi-noir series from a bestselling Swedish writer.
'[An] outstanding series launch…Embla is a refreshingly capable lead, whose situational ethics means that she doesn't feel she must do everything by the book.'
Publishers Weekly
---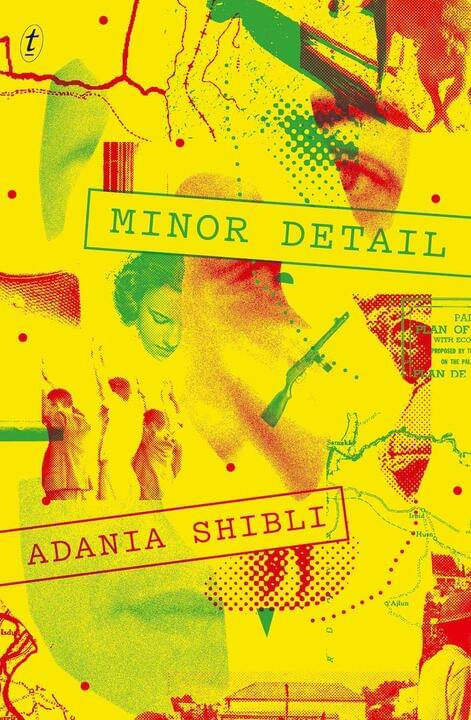 Revolving around a brutal crime committed by Israeli soldiers one year after the war of 1948, this astonishing work examines borders, social control and the details of a violent history, in subtle yet startling prose.
'Adania Shibli takes a gamble in entrusting our access to the key event in her novel – the rape and murder of a young Bedouin woman – to two profoundly self-absorbed narrators – an Israeli psychopath and a Palestinian amateur sleuth high on the autism scale – but her method of indirection justifies itself fully as the book reaches its heart-stopping conclusion.' J. M. Coetzee
---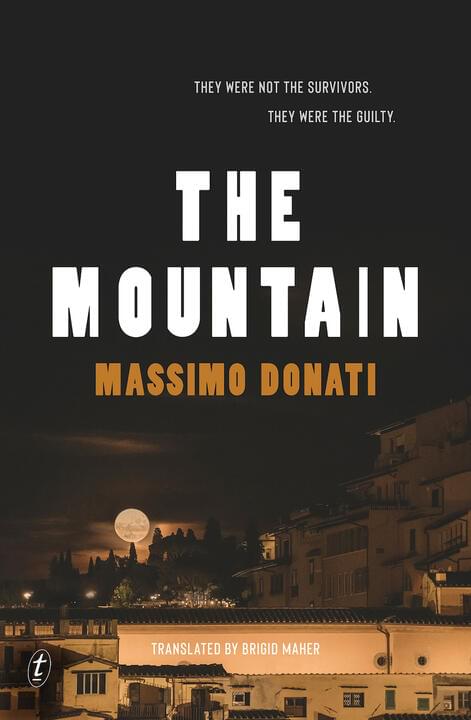 The Mountain by Massimo Donati
Vividly cinematic in its telling, this is the story of a young Italian man revisiting his hometown in the Alps, where a dark secret from his childhood returns to haunt him. The Mountain is a riveting exploration of masculinity, guilt and ageing.
It's only baby-children who always do what they're told. Non-children decide when to obey, and they know how to disobey. This is the last day of our life as children.


---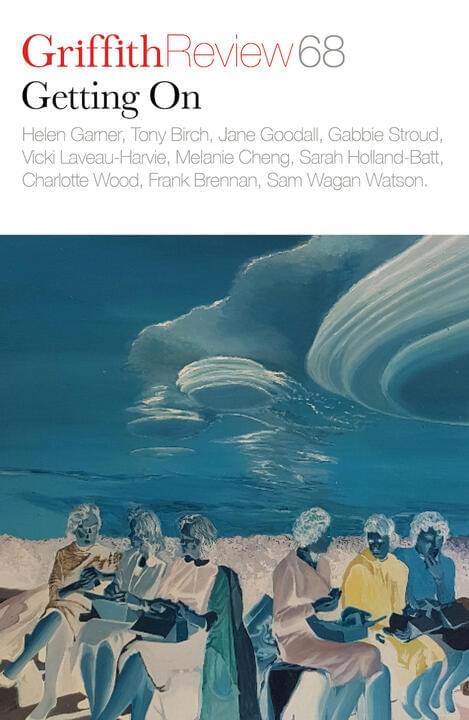 Griffith Review 68: Getting On edited by Ashley Hay
By 2060, more than one in four Australians will be older than sixty-five. This unprecedented demographic shift marks a quiet revolution, with far-reaching consequences for both individuals and our wider community. Griffith Review 68: Getting On explores the demographic shift taking place in a society where seventy is the new fifty.
'Griffith Review is the best literary journal in the country.' Age
---
The Rosie Result by Graeme Simsion NEW FORMAT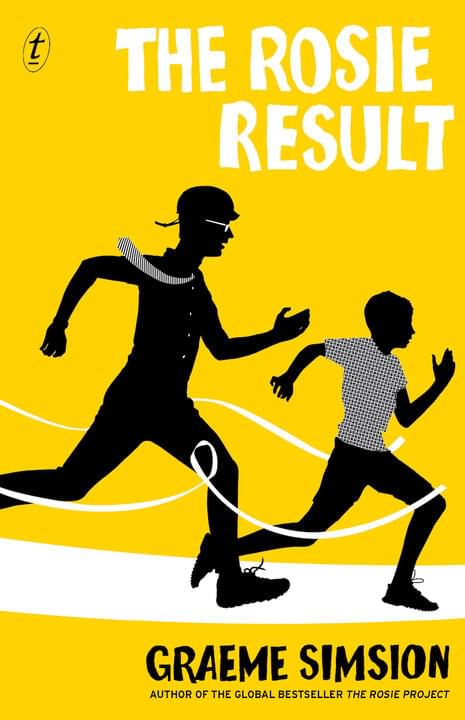 Everyone has a little trouble fitting in sometimes. Enter Don Tillman: World's Best Problem-Solver. Join Don, Rosie, their son, Hudson, and a wonderful cast of characters in the thought-provoking and hilarious finale to the Australian series loved around the world.

'I recommend Graeme Simsion's The Rosie Result. (And if you haven't read the first two books in the Rosie trilogy, summer vacation is the perfect time to start!)' Bill Gates


---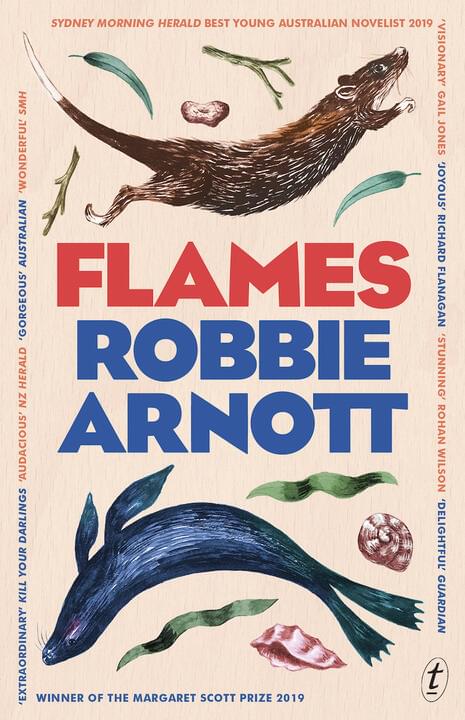 Flames by Robbie Arnott
NEW FORMAT 
A woman rises from the dead covered in ferns and a brother searches for his missing sister in this hugely acclaimed and spellbinding debut novel about love, loss and the bonds of family. 
'A strange and joyous marvel.' Richard Flanagan 


---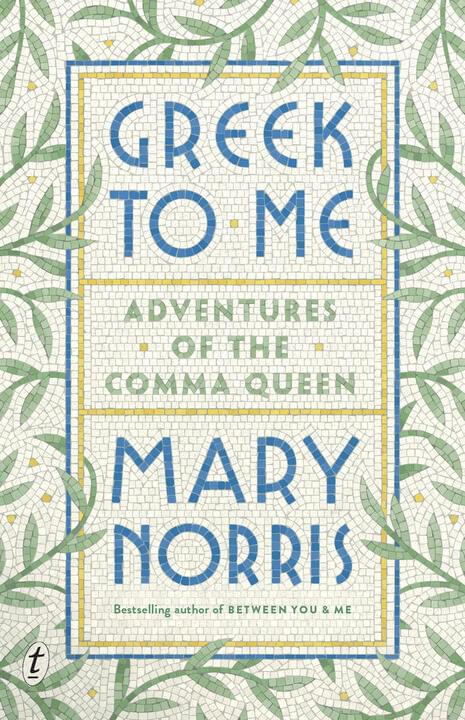 Greek to Me: Adventures of the Comma Queen by Mary Norris
NEW FORMAT
The Comma Queen is back. Fascinated by all things Greek, Mary Norris shares her memorable encounters with Greek words, gods, wine – and more than a few Greek men – in this wise and funny book about language, love and the wine-dark sea.
'What a fantastic book! Mary Norris does for Greek and Greece what Cheryl Strayed did for hiking. Readers will long to follow in her footsteps.' Ann Patchett 
---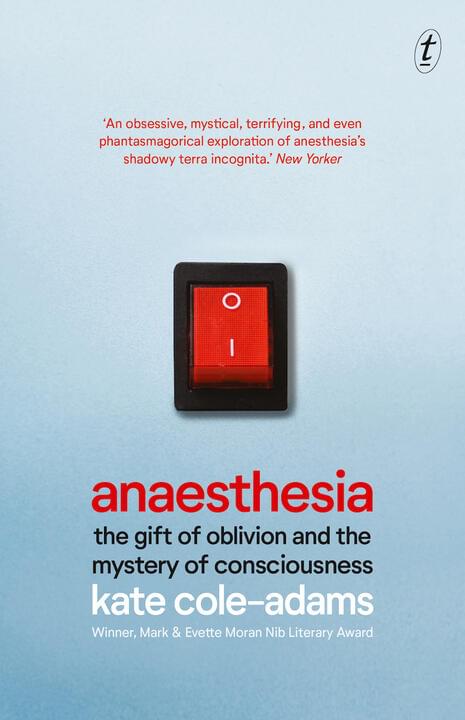 Anaesthesia: The Gift of Oblivion and the Mystery of Consciousness by Kate Cole-Adams
NEW FORMAT
An astonishing work of creative non-fiction that combines personal experience with scientific research. Kate Cole-Adams delves into the unconscious mind and asks: where do we go when we go under?
'A work of splendid richness and depth.' Helen Garner  
---
This is the place you'd normally expect to see details of our monthly giveaway. Sadly, while we remain in isolation, working remotely, we are unable to send out prizes. We're sorry about this. These are uncharted waters for all of us and we ask you to bear with us as we learn how to navigate them.


FRIENDS OF THE CHILLER
SUBSCRIBE TO TEXT'S NEWSLETTER