Books that make a difference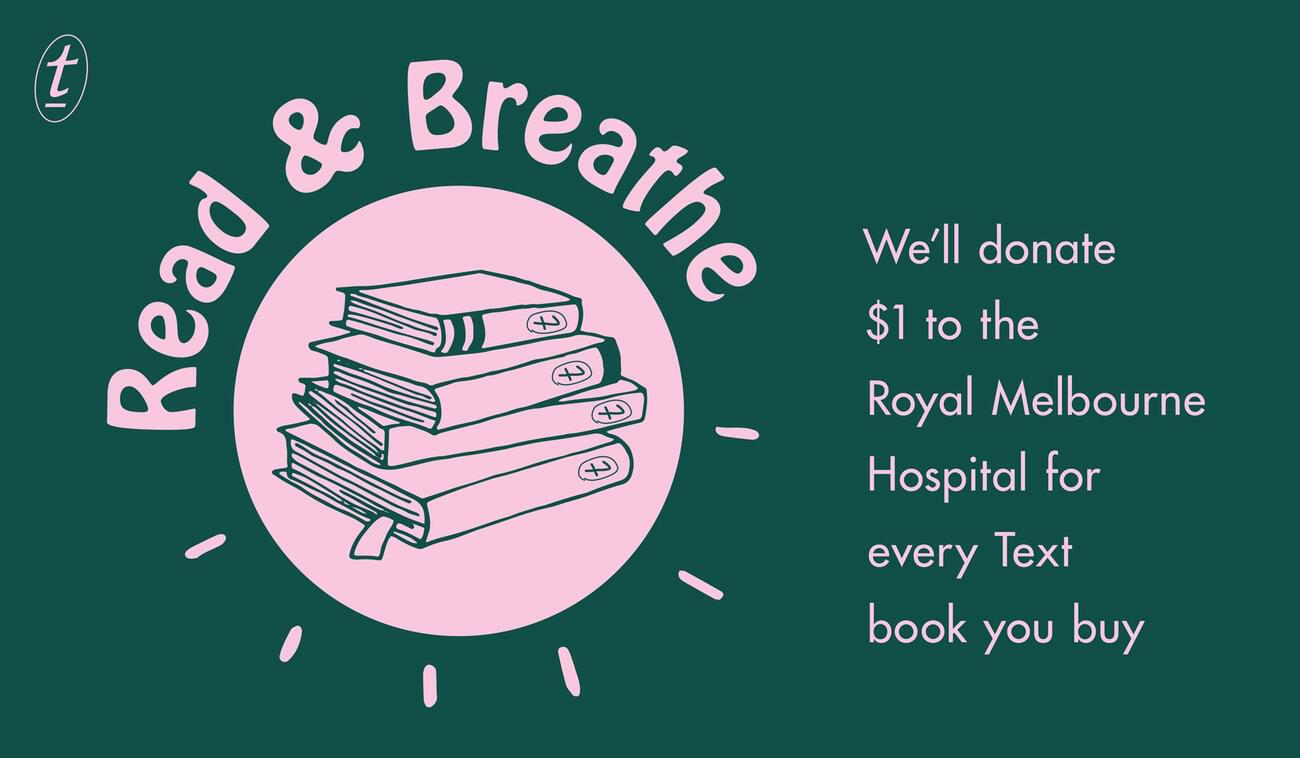 Our frontline healthcare workers, our booksellers and our authors: they are what it means to be part of a rich and resilient culture. As publishers, we are proud to be a part of this ecosystem. That's where you, book buyers and readers, come in.   
Until 31 May 2020, every time you buy a book published by Text and email us the receipt, we will give $1 to the Royal Melbourne Hospital, one of five global WHO Collaborating Centres for Research on Influenza. 
So buy a book. All you have to do is email a photo of your receipt or forward the online receipt to books@textpublishing.com.au – and we will donate $1 to the Royal Melbourne Hospital Foundation for every Text title on it.
We'll tally the number of receipts at the end of  May and then send the funds to the RMHF. We will announce the monthly tally in our newsletters and on social media.
Every time you buy one of our books* from a bricks-and-mortar or online bookshop and send us your receipt, you are helping to save a life.

To help you find the perfect book, check our website (hot tip: use the book category filters). And if you tag someone on our Facebook post you could go in the running to win a 12 pack. Of books, that is. On Monday 1 June, one lucky winner will be selected to receive a dozen of Text's finest.


*Ebooks not included
FRIENDS OF THE CHILLER
SUBSCRIBE TO TEXT'S NEWSLETTER