2020: The Year in 20 Books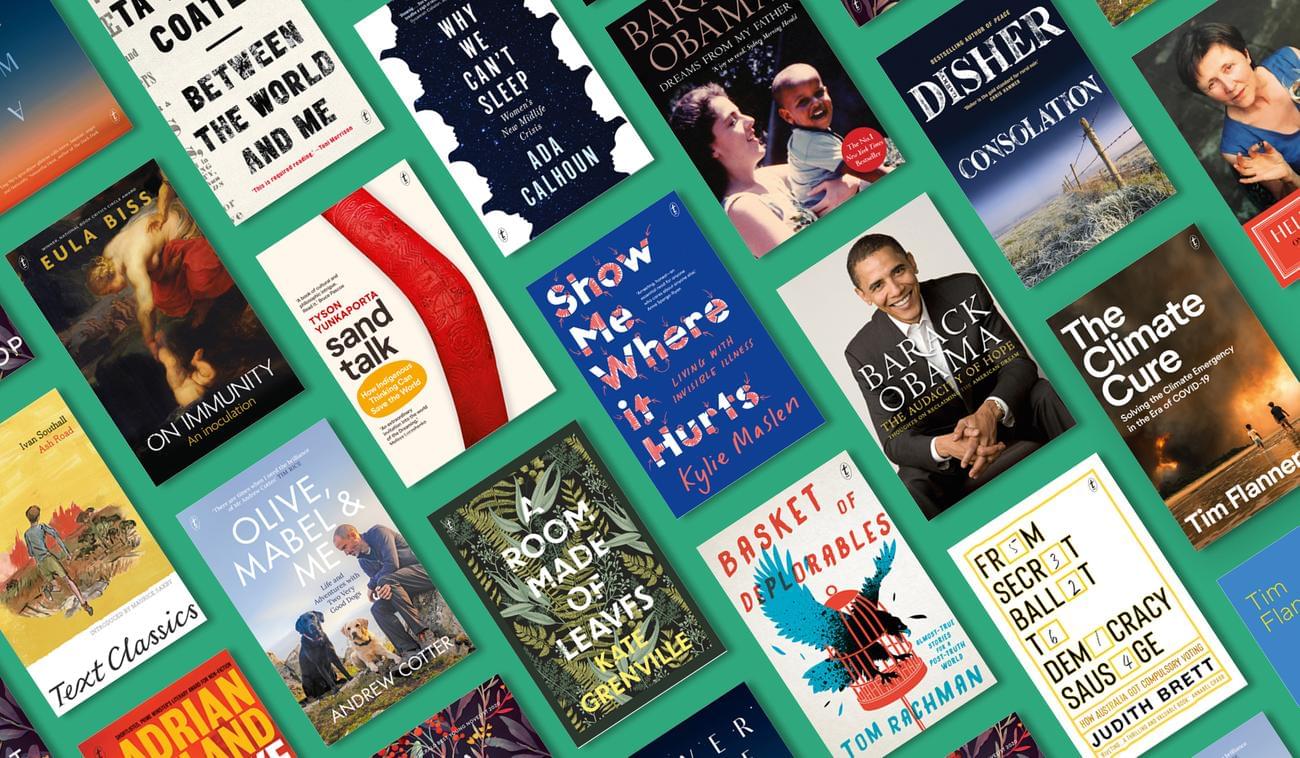 2020 has been quite the year, hasn't it. At times it's felt like the slowest year on record as we all hid away in lockdown (lockdowns plural for those of us in Victoria) while, simultaneously, some things seemed to happen at such a rate it was difficult to make sense of it all. But bringing order out of chaos is what books do. As we looked back, we couldn't help but notice that some books seemed to have been written specifically for the events of this extraordinary year. Here are the books 2020 made it impossible to ignore...
---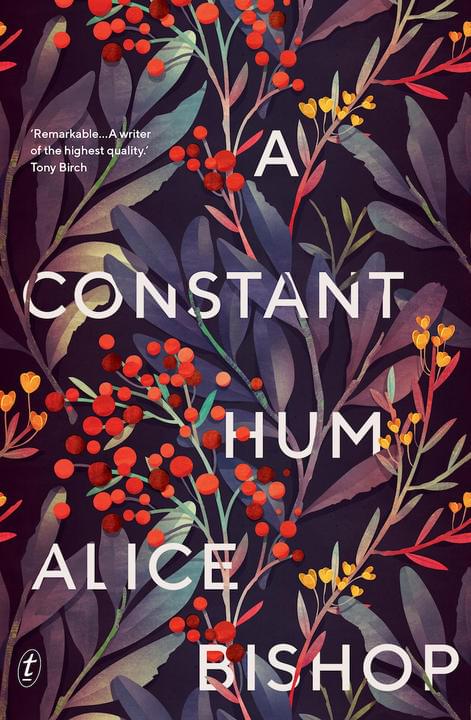 We started the year with large areas of the country ablaze, and many people chose to try to understand the impact of the disaster through first-hand accounts of previous fires – if our sales of Alice Bishop's A Constant Hum and Adrian Hyland's Kinglake-350 were any indication.
No sooner had the embers cooled than a new danger was spotted on the horizon. Remember when we'd never heard of 'coronavirus' and 'COVID-19'? No, we don't either. But Ling Ma must have known something. Her novel Severance was eerily prophetic, and as such it jumped onto international pandemic reading lists. Our own Davina Bell was also clearly peering into her crystal ball when she wrote The End of the World Is Bigger than Love, a YA tale set in the aftermath of a pandemic-ravaged world. And On Immunity by Eula Biss was consulted by readers wanting greater knowledge about how we might conquer the plague that threatened us.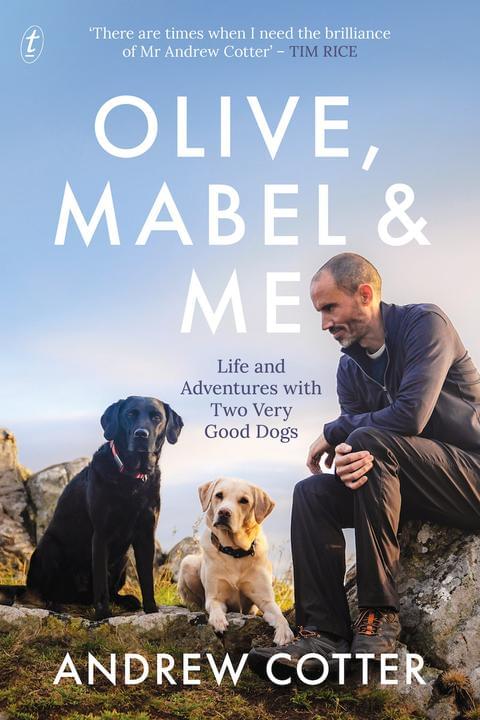 Andrew Cotter went viral when – with pretty much all sport around the world cancelled or postponed – he put his silky Scottish commentator's voice to work describing the everyday antics of his two Labradors. In the first half of the year, they were YouTube and Twitter sensations, and by Halloween, they had been immortalised in print in Olive, Mabel & Me: Life and Adventures with Two Very Good Dogs.
In May, the murder of George Floyd sparked #BlackLivesMatter rallies all around the world, and once again many people sought succour and understanding in books. Between the World and Me by multi-award-winning author and journalist Ta-Nehisi Coates leapt into the bestseller charts in Australia, the US and the UK, and Australia's Tyson Yunkaporta brought Indigenous wisdom to some of our time's most pressing problems in Sand Talk.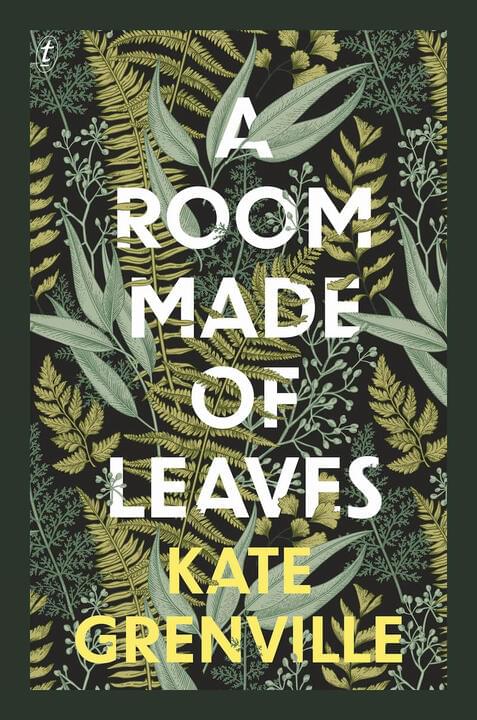 July brought a reprieve from isolation – albeit a temporary one for those of us in the Garden State – just in time for Kate Grenville's triumphant return to fiction with A Room Made of Leaves.
Extended lockdown inspired many of us to look to our own wellbeing – either because we had to or because it was the first opportunity in ages to slow down long enough for some introspection. Ada Calhoun's Why We Can't Sleep helped us to understand just that, while those with invisible illness found insight in Kylie Maslen's Show Me Where It Hurts.

All of a sudden, it was November and the high-drama-verging-on-farce of the US election. Tom Rachman's Basket of Deplorables and former President Barack Obama's Dreams from My Father and The Audacity of Hope were the American titles of choice. We smugly assured ourselves it could never happen here, while carefully scrutinising Judith Brett's From Secret Ballot to Democracy Sausage just to make sure! 
And all through the year, as much as the vested interests urged us to forget about it, the climate crisis loomed over the world like a spectre of doom. Tim Flannery's work was a must-read for those concerned about this great existential danger – particularly Life: Selected Writings and the recent The Climate Cure: Solving the Climate Emergency in the Era of COVID-19.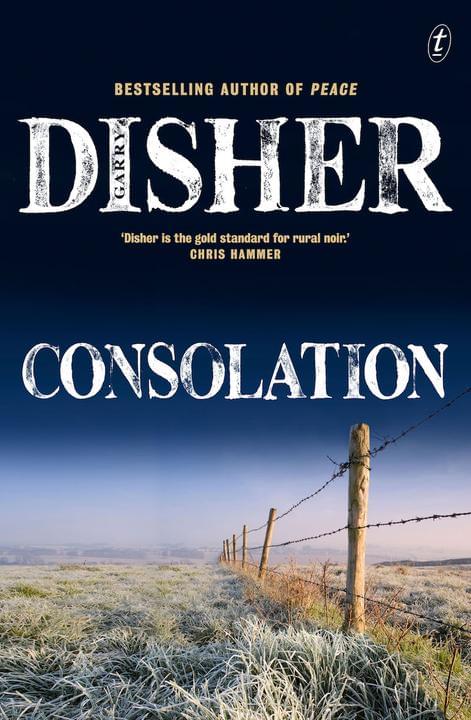 But lest we give the impression that it was all doom and gloom, the advent of summer brought some good cheer. COVID-19 case numbers came down and interstate borders started to open up, along with the prospect of an almost-normal Christmas.
And to round the year off, we have some trusted favourites ready to entertain us over the break. One of the greats of Australian literature, Helen Garner, presents the second volume of her diaries, the appositely named One Day I'll Remember This. The master of rural noir Garry Disher offers us comfort, entertainment, thrills and – *ahem* – Consolation at the end of a tough year. And for those who prefer their fiction in the short form, Kitchen Sink Drama offers the perfect tonic: from tempestuous family roasts to the first blooms of young love, one hundred of Paul Connolly's beloved one-hundred-word snapshots of the human condition, beautifully illustrated with Jim Pavlidis's whimsical watercolours.
 And that's our take on 2020: books to remember in a year to forget.
FRIENDS OF THE CHILLER
SUBSCRIBE TO TEXT'S NEWSLETTER