SEVEN Text Books on the 2018 CBCA Notables List!
Seven amazing Text authors are on the Children's Book Council of Australia's 2018 Notables List. Have a look at these wonderful books below with links to extracts, interviews and more.
---
Book of the Year: Older Readers (five books listed)
Night Swimming by Steph Bowe. 
Imagine being the only two seventeen-year-olds in a small town. That's life for Kirby Arrow – named after the most dissenting judge in Australia's history – and her best friend Clancy Lee, would-be musical star. 
But two things happen that change everything for Kirby. She finds an article in the newspaper about her father, and Iris arrives in town. Iris is beautiful, wears crazy clothes, plays the mandolin, and seems perfect, really, thinks Kirby. Clancy has his heart set on winning over Iris. Trouble is Kirby is also falling in love with Iris… 
'This is a story with a whole lot of heart and soul. A great representation of a multi-cultural community, LGBTI issues, first love and country spirit…A lovely Aussie YA read.' Kids Book Review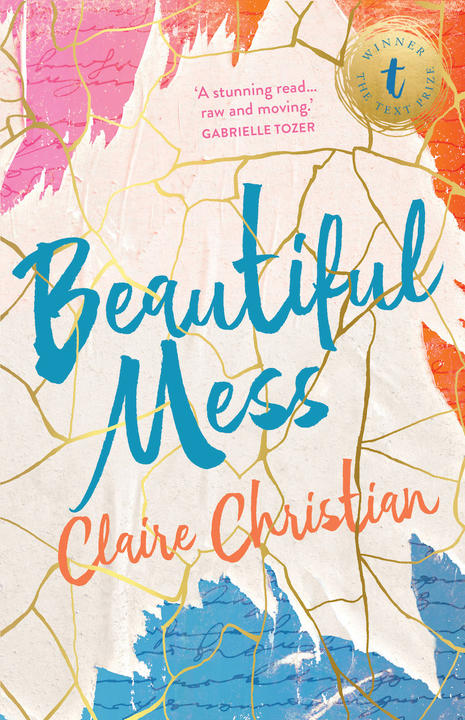 Beautiful Mess by Claire Christian.
Since Ava lost Kelly, things haven't been going so well. Even before she gets thrown out of school for shouting at the principal, there's the simmering rage and all the weird destructive choices. The only thing going right for Ava is her job at Magic Kebab.
Which is where she meets Gideon. Skinny, shy, anxious Gideon. A mad poet and collector of vinyl records with an aversion to social media. He lives in his head. She lives in her grief. The only people who can help them move on with their lives are each other.
The winner of the 2016 Text Prize, Beautiful Mess is funny and sad and a bit screwed up and romantic and absolutely real. In other words, a lot like life.
Follow this link for a sample chapter, an interview with Claire Christian, a slam poetry video and a Beautiful Mess-themed Spotify playlist!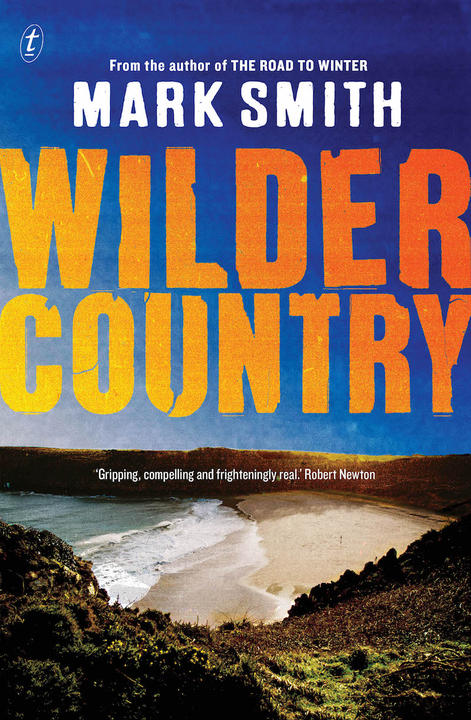 Wilder Country by Mark Smith. 
Finn, Kas and Willow have survived the winter. Severe winds and cold have kept the Wilders at bay. Now that spring has come, everything has changed. They're being hunted again, and they won't be safe while Ramage wants their blood. 
But Finn and Kas made a promise to Rose – to find her baby and bring her back. And finding Hope means finding Ramage…
Wilder Country is the exciting, action-packed sequel to Mark Smith's highly acclaimed The Road to Winter. 
Read an extract from Wilder Country and a letter from Mark Smith here.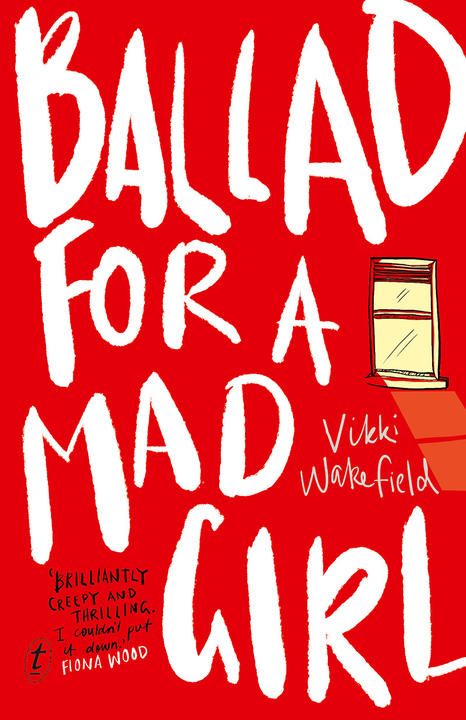 Ballad for a Mad Girl by Vikki Wakefield.
Everyone knows seventeen-year-old Grace Foley is a bit mad. She's a prankster and a risk-taker, and she's not afraid of anything – except losing. As part of the long-running feud between two local schools in Swanston, Grace accepts a challenge to walk the pipe. That night she experiences something she can't explain.
As she's drawn deeper into a twenty-year-old mystery surrounding missing girl Hannah Holt, the thin veil between this world and the next begins to slip. Everything about her is changing – her body, her thoughts, even her actions seem to belong to a stranger. Grace is losing herself, and her friends don't understand. Is she moving closer to the truth? Or is she heading for madness? 
'Wakefield tightropes confidently between fact and fantasy, the real and the surreal in this gripping tale of a daredevil teenager.' Adelaide Advertiser , Favourite Books of the Year
Read an interview with Vikki Wakefield about Ballad for a Mad Girl here.
Read a sample chapter from Ballad for a Mad Girl here.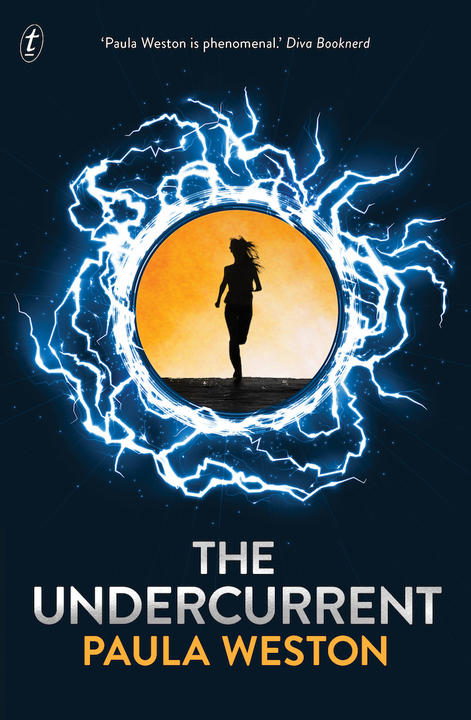 The Undercurrent by Paula Weston
Eighteen-year-old Jules has an unknown enemy after her and the superpowers she's desperately trying to hide. When she meets Ryan, a soldier who's part of an experimental privatised military unit, the sexual tension between them is obvious. Together they must thwart the bad guys, but Jules is torn – is Ryan trying to keep her safe or sell her out?  
'When it comes to speculative fiction, Paula Weston can deliver, and deliver, moreover, on recognisably Australian soil…The Undercurrent is a well-written suspense thriller, political mystery, family saga, slow-burning romance and, above all, prescient picture of our own far-too-possible future.' Magpies
Read an electrifying extract from The Undercurrent here.


Book of the Year: Younger Readers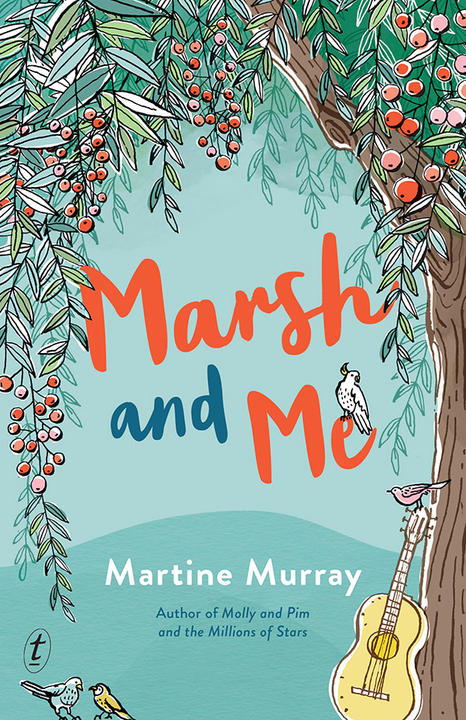 Marsh and Me by Martine Murray
There's a hill out the back of Joey's house. Hardly anyone goes there – it's not a beautiful place, just a covered-over old rubbish tip. But Joey likes it up there. It's his hill – somewhere he likes to go to wonder about life. He longs to be the best at something, to be a famous astronaut, or mountain climber, to stand out.
When Joey discovers a tree house in an old peppercorn tree on the hill, he is annoyed that someone has invaded his special place. But he is also curious about who the intruder could be. But making contact isn't easy. The tree-house girl is wild and hostile and full of secrets – Joey needs to work out a way to win her over. And as he does, he finds a way to shine.
Marsh and Me is a story about friendship, trust and learning to believe in yourself and what makes you special. Martine Murray's beautifully rounded characters, with all their self-doubts, yearnings and wise insights, will delight readers young and old.
Watch a video from Martine Murray about her inspiration for Marsh and Me
Picture Book of the Year
Gaolbird by Simon Barnard.
It's 23 October 1821 and convict William Swallow stands on the deck of the Malabar for muster. He is wearing a canary yellow convict uniform and his legs are chained. He's just completed the 121-day sea voyage from London to Hobart Town, but his wild and audacious adventures have barely begun.

He'll soon ditch the convict uniform and the chains, take part in a mutiny, become a pirate captain and fool the world in what just might be the most outrageous and unbelievable true story in Australia's convict history.
 'Simon Barnard's Hogarthian yarn of cunning and hapless convict pirates is no less absurd for being true: the kind of slapstick lunacy that so often passes for actual history. Wonderfully conceived, surprisingly original, terrifically entertaining. Three cheers for Gaolbird!' Shaun Tan
Listen to Simon Barnard talk to ABC Radio and Triple R about his remarkable book here.


---
Text congratulates all authors on their nominations.
FRIENDS OF THE CHILLER
SUBSCRIBE TO TEXT'S NEWSLETTER