A Beautiful Mess, Literally!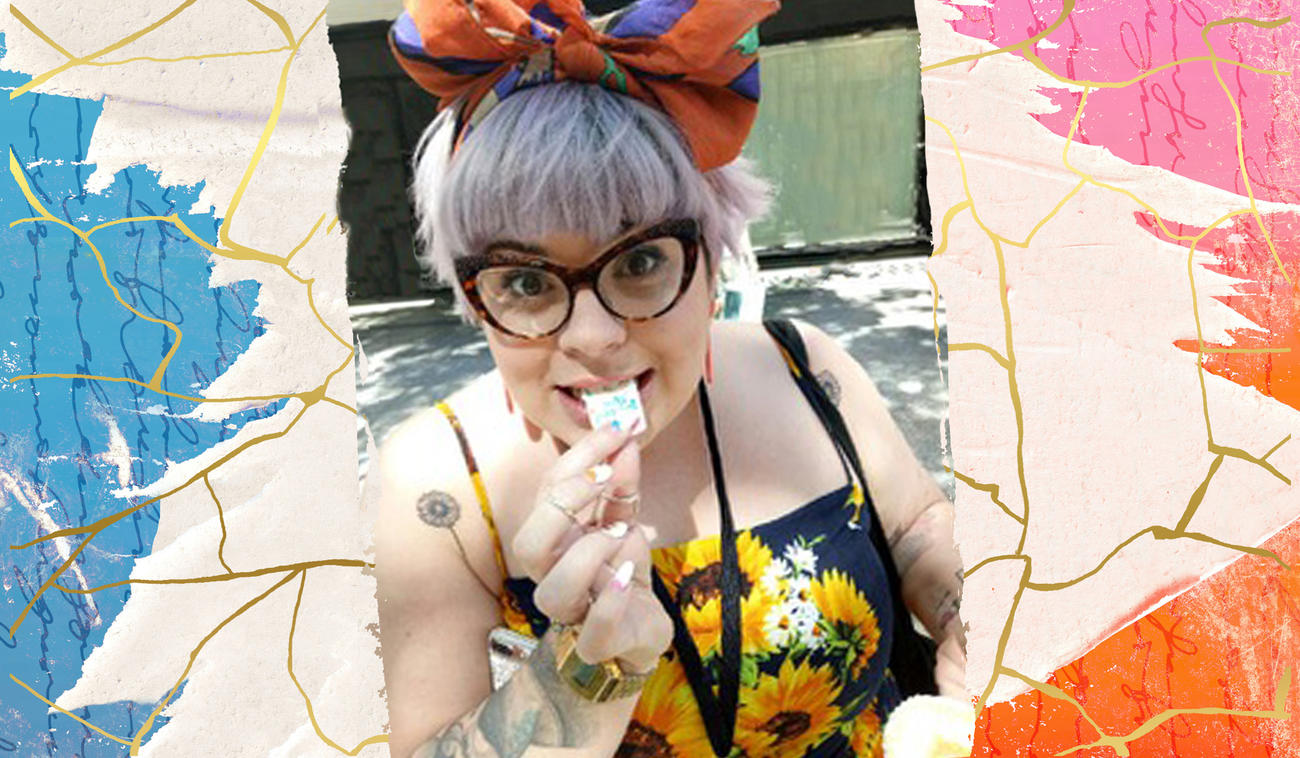 The wonderfully talented Claire Christian won the 2016 Text Prize for Young Adult and Children's Writing with her incredible novel, Beautiful Mess.
Since Ava lost Kelly, things haven't been going so well. Even before she gets thrown out of school for shouting at the principal, there's the simmering rage and all the weird destructive choices. The only thing going right for Ava is her job at Magic Kebab.
Which is where she meets Gideon. Skinny, shy, anxious Gideon. A mad poet and collector of vinyl records with an aversion to social media. He lives in his head. She lives in her grief. The only people who can help them move on with their lives are each other. 
Text has published this wonderful book this month and it's getting high praise and gaining many many fans.
We've put together a Beautiful Mess Extravaganzablog to celebrate this wonderful, difficult, gorgeous, uplifting and messy book.
First up is a video that Claire Christian put together to explain why she wrote Beautiful Mess, what it means to her and what she hopes it might mean to you.


Next up is a Beautiful Mess Spotify playlist curated by the one and only Claire Christian for you to listen to when you're reading Beautiful Mess or when you're feeling down, or happy, or sideways or completely upside down.
---
Next is a quick Q&A with the one-woman powerhouse who is Claire Christian about her book, the universe and everything:
1. Who would play Ava and Gideon in the movie version of Beautiful Mess?
Oh! Goodness! This is tricky. I'm not sure. They would have to be actual young people though, because that really bugs me when teenagers are played by thirty-something-year-olds and you just sit there thinking 'I'VE NEVER MET A FIFTEEN YEAR OLD WHO HAS SUCH SOPHISTICATED MUSCLE TONE OR STYLE LIKE THAT.' I think we forget how much representation means – to be seen – it's validating. I know so many amazing young artists who would be incredible in these roles. Absolutely. But, if I had to choose, I'd undermine everything I've just said and say Harry Styles should play Gideon because he's very handsome and I'd like to meet him. 
2. What books made you want to become a writer?
Every book I've ever read has in some way validated my desire to write. Even every movie I've ever seen. And every play. I LOVE stories. I've always written and always wanted to be a writer. Always. I think stories are more powerful than we've ever given them credit for. 
3. Who are some of your literary heroes?
Lately, it's powerhouse women who write from their heart and use their voices and their words to make a difference. Women like Roxane Gay, Lindy West, Magda Szubanski, Elizabeth Gilbert, Tracey Spicer and Rosie Waterland. When I was younger it was equally Ann M. Martin – because who didn't want to be in the Babysitters Club and Paul Jennings – because farts are funny. 
4. What was it like to win the Text Prize? 
Winning the Text Prize is the coolest thing that's ever happened to me. Ever. Eighteen months later and still can't quite believe it. I have LOVED working with Text. If you have written a novel for young audiences – please enter the prize – I cannot advocate for it more loudly or proudly. They genuinely care about their writers, and their stories, and they really care about the work that they're putting into the world for young people. They understood why I wrote the book and what was important to me – they didn't shy away from the content. It's an incredible acknowledgment of Beautiful Mess. I feel very, very grateful. 
5. What are you working on next? 
I'm working on a couple of things right now, two new plays, one called Book Club – it's about a group of six diverse young people who start a book club to pick up girls and another called Lysa and the Freeborn Dames which is a contemporary feminist riff on the Greek comedy Lysistrata, where a young woman named Lysa tries to gather all the women in her town to protest some gross male behavior – but only three girls show up. There's a sassy lady chorus, Beyoncé and poo jokes – writing it is making me very happy.  I'm in the very  early stages of an experimental non-fiction memoir called I Can't Do a Cartwheel – I'm calling it a story-sharing extravaganza – it's for young people. I'm also about halfway through the first draft of a sexy chick-lit story about a thirty-something-year-old woman who goes on a pleasure quest around the world to defibrillate her boring life. There's A LOT of characters in my brain right now – which is just the way I like it.
---
And last, but by no means least, this is a recording from the launch of Beautiful Mess in Brisbane at Avid Reader Bookshop of Peter Irankunda reading one of Gideon's slam poems, 'Broken', from Beautiful Mess.
WANT MORE?
Then read a sample chapter of this incredible, wonderful, REAL and beautifully messy book here.
If all the above doesn't convince you to read Beautiful Mess, then we just don't know what will. It'll change your world, you'll laugh, you'll cry. Just go and get a copy.
Beautiful Mess is available now in all good bookshops, on the Text website and in ebook.
FRIENDS OF THE CHILLER
SUBSCRIBE TO TEXT'S NEWSLETTER