Articles tagged "award winners"
Sarah Krasnostein's The Trauma Cleaner wins at the ABIAs!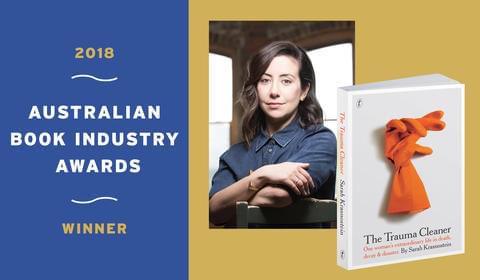 The Book of Dirt wins Three NSW Premier's Literary Awards!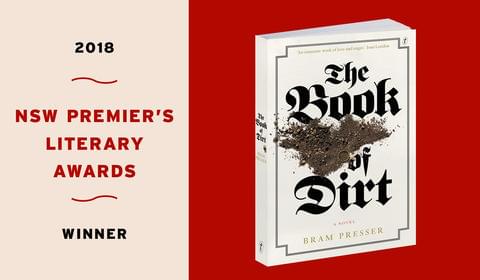 The irrepressible Bram Presser has taken home three prizes from the NSW Premier's Literary Awards for his captivating, lyrical and impassioned novel The Book of Dirt. 
Wilder Country wins at the Indies!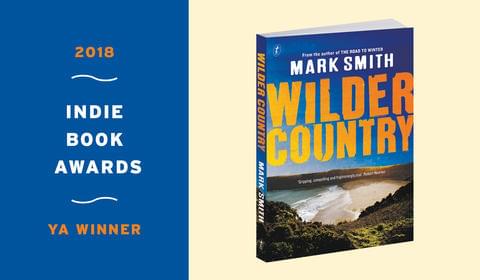 Wilder Country by Mark Smith is the winner of 2018 Indie Books Awards YA Category!
Finn, Kas and Willow have survived the winter of storms. Severe winds and cold have kept the Wilders at bay. Now that spring has come, everything has changed. They're being hunted again, and they won't be safe while Ramage wants their blood. 
But Finn and Kas made a promise to Rose – to find her baby and bring her back. And finding Hope means finding Ramage…
Secondhand Time wins Inaugural Translators Association Prize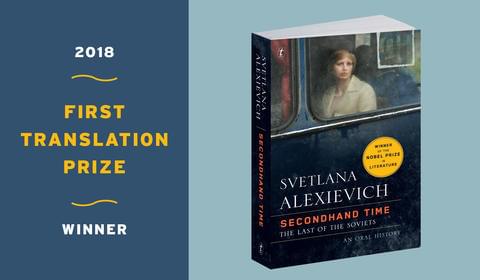 For 'meeting the challenges of this huge polyvocal text energetically and fearlessly,' the new Translators Association First Translation Prize has been awarded to Soviet-American translator Bela Shayevich and editor Jacques Testard, founder and publisher of Fitzcarraldo Editions, for the English edition of Svetlana Alexievich's Secondhand Time: The Last of the Soviets. This is an annual £2,000 prize for a debut literary translation into English published in the UK.
Read on for details and links to an extract.
SEVEN Text Books on the 2018 CBCA Notables List!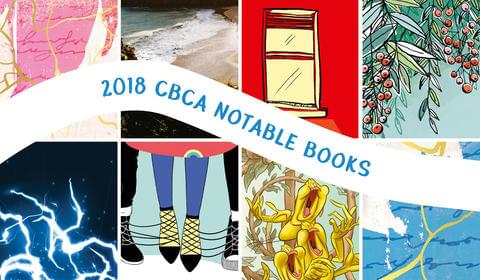 Seven amazing Text authors are on the Children's Book Council of Australia's 2018 Notables List. Have a look at these wonderful books with links to extracts, interviews and more.  
Quicksilver by Nicolas Rothwell has won the PM's Lit Award for Non-Fiction!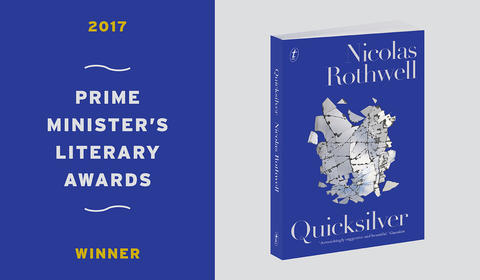 Quicksilver by Nicholas Rothwell has won the 2017 Prime Minister's Literary Award for Non-Fiction.  
Anaesthesia and Brett Whiteley win at the Waverley Council Nib Literary Awards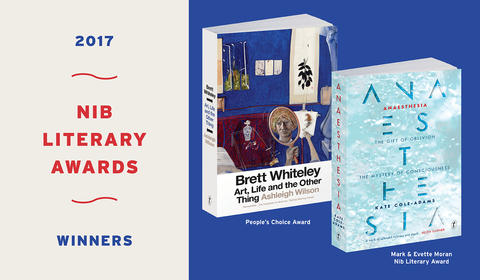 Text is thrilled to announce authors Kate Cole-Adams and Ashleigh Wilson were award winners at the Waverley Council Nib Literary Awards on Wednesday night.
FRIENDS OF THE CHILLER
SUBSCRIBE TO TEXT'S NEWSLETTER