Quicksilver by Nicolas Rothwell has won the PM's Lit Award for Non-Fiction!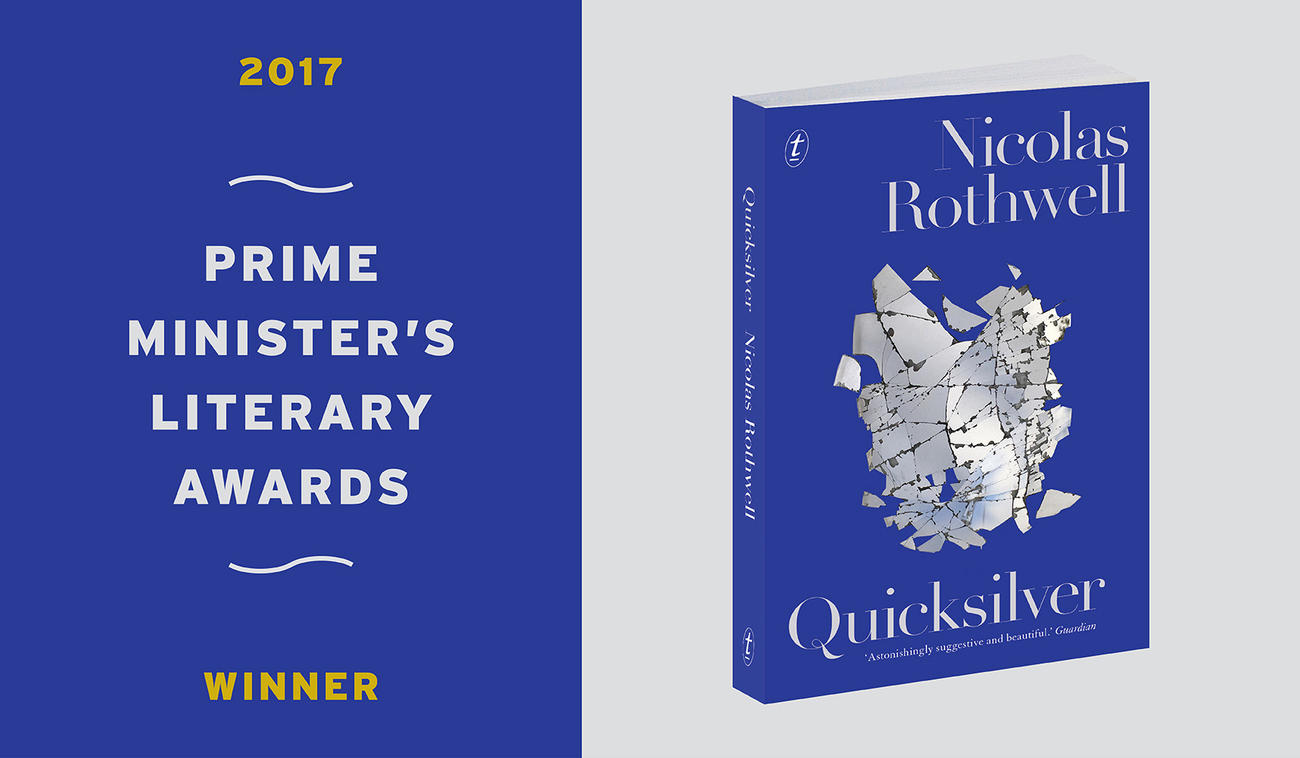 Congratulations to Nicolas Rothwell on being awarded the 2017 Prime Minister's Literary Award for Non-Fiction for Quicksilver. This magnificent work was described by the judges as '...contemporary in its outlook – a book of our time – but one, which will endure.'
Nicolas Rothwell is the award-winning author of Belomor, Heaven & Earth, Wings of the Kite-Hawk, Another Country, The Red Highway and Journeys to the Interior. He is a senior writer for the Australian.
Quicksilver begins in contemplation of a lizard deep in the heart of the outback but quickly moves to the Russia of Tolstoy and Gorky, and on to other lands and times, bringing into play universal questions about the essential nature of the human condition.
Rothwell's chief subject is always the inland: the mystic Kurangara cult that flourished in the Kimberley; the story of the Western Desert artists, their works and their eventual fate; the tracks across the wilderness of Colonel Warburton and George Grey; the bush dreams and intuitions of D. H. Lawrence and the landscape word-portraits by the great biographer of nature Eric Rolls.


Rothwell has created a work of art and an act of reconciliation through his stories of landscape, memory and meaning. His work is elegant and complex, and he skilfully links ideas, events and people across the hemispheres, making surprising and rich connections between the ancient lands of Australia and Europe and beyond.
— Judges' Comments

Hearty congratulations to Nicolas; a wonderful recognition of a masterful piece of writing.

Read more about the awards and the full list of winners here.

FRIENDS OF THE CHILLER
SUBSCRIBE TO TEXT'S NEWSLETTER