Sarah Krasnostein's The Trauma Cleaner wins at the ABIAs!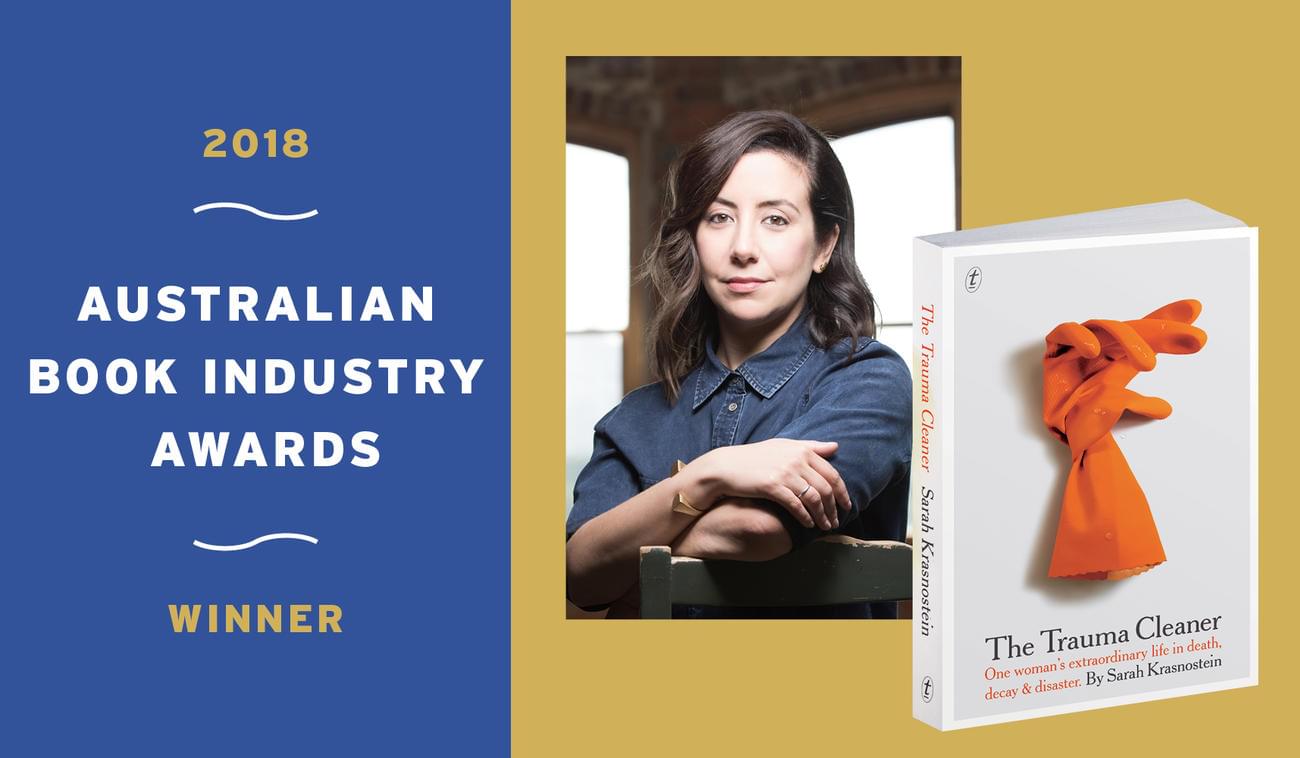 The Trauma Cleaner: One Woman's Extraordinary Life in Death, Decay & Disaster by Sarah Krasnostein won the General Non-Fiction Book of the Year last night at the Australian Book Industry Awards.  
THE TRAUMA CLEANER is a remarkable book, an account of an extraordinary life and an extraordinary profession. It has all the power of truth and all the inwardness of fiction. It is very beautifully written. There is no other book like it.
— Michael Heyward
Before she was a trauma cleaner, Sandra Pankhurst was many things: husband and father, drag queen, gender reassignment patient, sex worker, small businesswoman, trophy wife…
But as a little boy, raised in violence and excluded from the family home, she just wanted to belong. Now she believes her clients deserve no less.
A woman who sleeps among garbage she has not put out for forty years. A man who bled quietly to death in his loungeroom. A woman who lives with rats, random debris and terrified delusion. The still life of a home vacated by accidental overdose.
Sarah Krasnostein has watched the extraordinary Sandra Pankhurst bring order and care to these, the living and the dead—and the book she has written is equally extraordinary. Not just the compelling story of a fascinating life among lives of desperation, but an affirmation that, as isolated as we may feel, we are all in this together.
Written with sensitivity, insight and warmth…Krasnostein has pieced together a compelling history through careful research and interviews. THE TRAUMA CLEANER is no ordinary trauma narrative: we see how the infliction of multiple traumas has left this fascinating woman uniquely placed to restore order among the despair of others, and it is with similar care that Krasnostein has produced this book.
— Books + Publishing
Read an extract from The Trauma Cleaner here.
Congratulations to Sarah Krasnostein on another well-deserved win.
---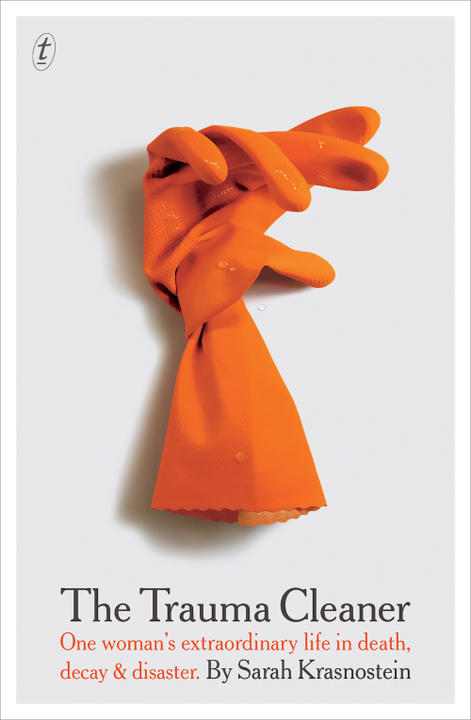 The Trauma Cleaner: One Woman's Extraordinary Life in Death, Decay & Disaster by Sarah Krasnostein is available now in all good bookshops, on the Text website (Free postage!) and as an eBook.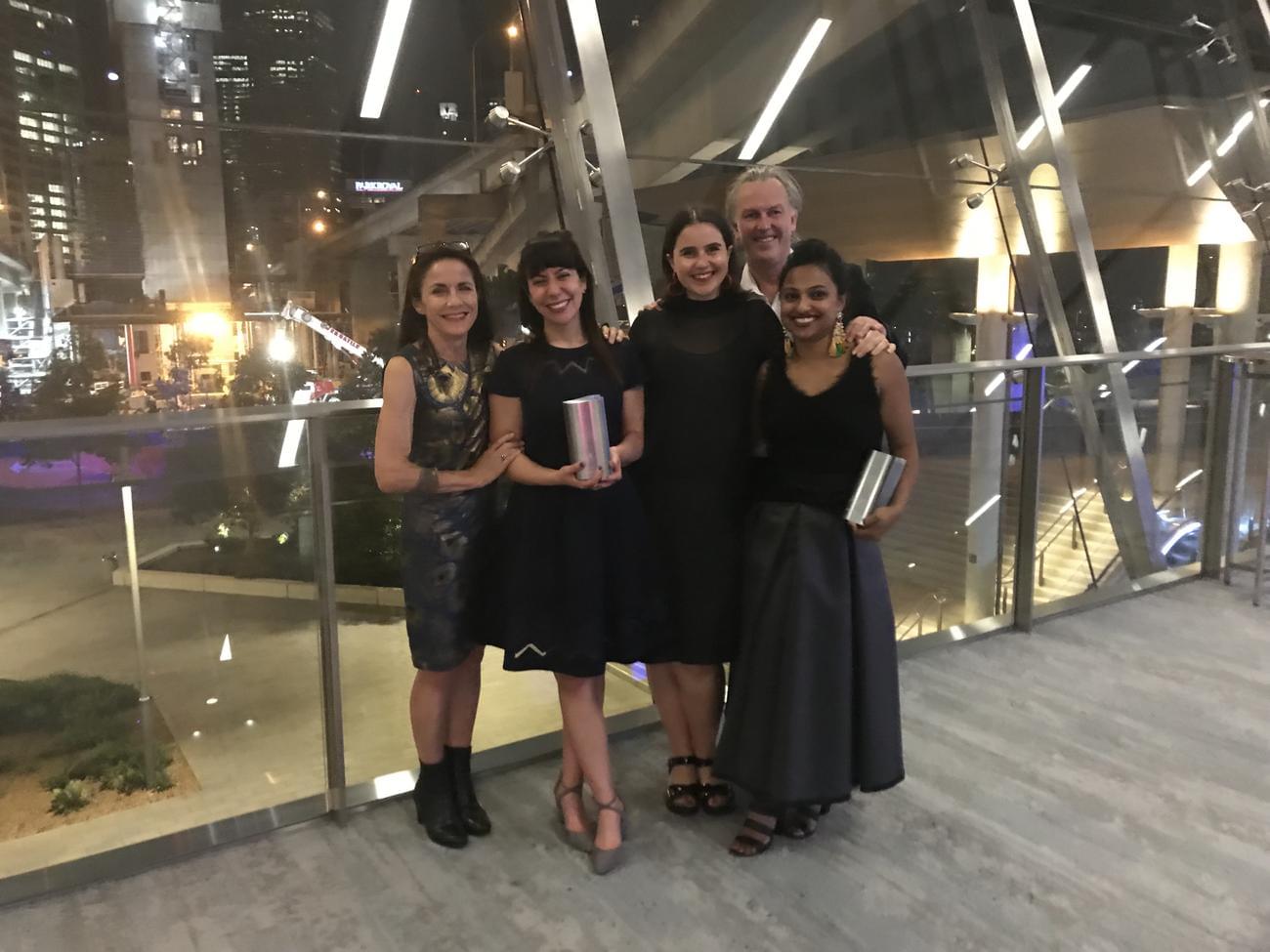 FRIENDS OF THE CHILLER
SUBSCRIBE TO TEXT'S NEWSLETTER