VALE, JOHN CLARKE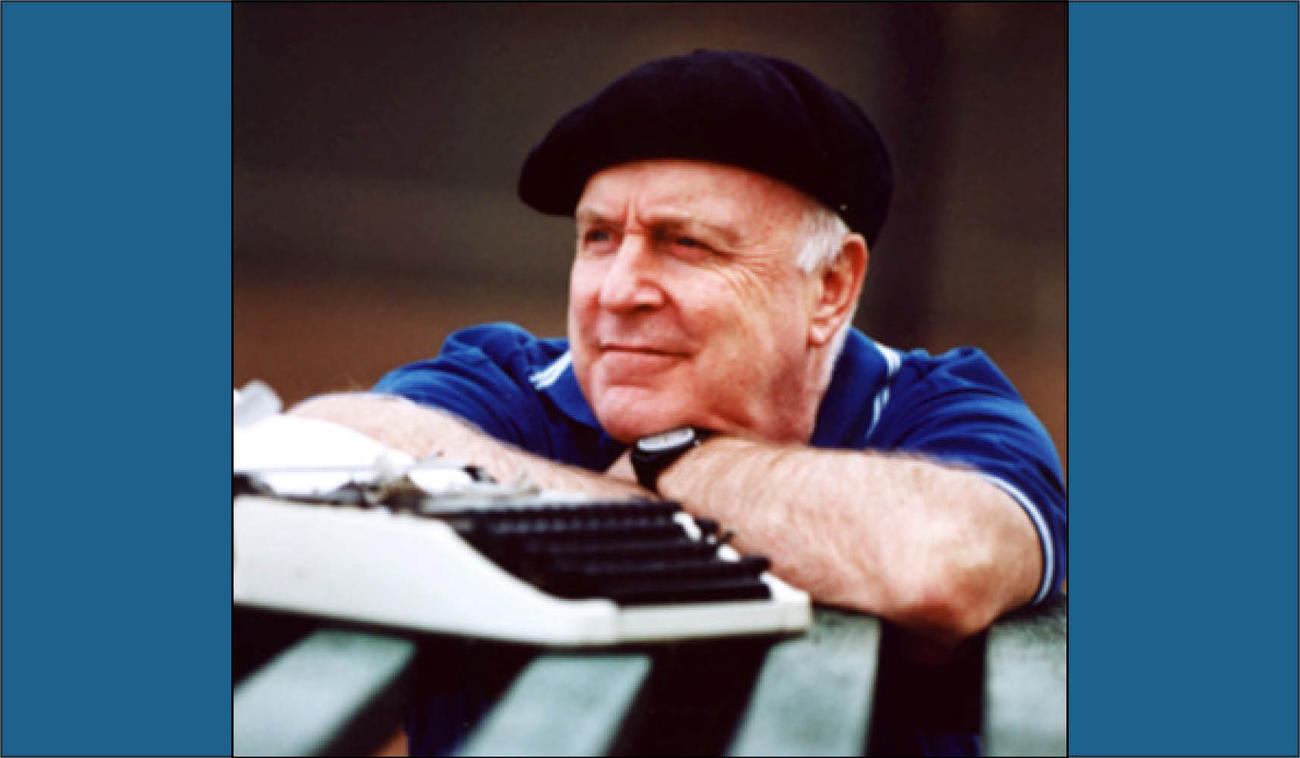 John Clarke, 1948 – 2017
The comedian, satirist and author John Clarke has died today. Michael Heyward, publisher at Text Publishing offers this tribute.
---
'Hello. Mr Clarke here. Could we have a word please?'
It makes no sense that none of us will ever hear that voice again. It was impossible not to feel better about things in the presence of John Clarke. He was not only a very funny man but flawlessly kind and generous. His dry wit and unassuming presence could never conceal his comic genius, the possibility that, with his wry half-smile and amused gaze, he was about to show you a different way of seeing things.
Most people will know John through his satire, the interviews he and Bryan Dawe did together on television for the best part of thirty years. No politician ever got off the hook. Remember Fred Dagg, the philosopher in gumboots, or The Games, John's fabulous response to the Olympic endeavour. Who could forget the outrageous bodysnatching scene with Sam Neill in the movie of Death in Brunswick, or his account of the adventures of the great farnarkeler Dave Sorensen. He turned his hand to so many kinds of writing, but his rule was he had to be making up his own rules. We put together an anthology of his work in a book called A Dagg at My Table.
John had a wonderful gift for turning things inside out and upside down, so we could see their concealed truths. In everything he did his ear was incomparable. His interview scripts are as sculpted and precise as any haiku. He loved to write puzzles in which he gave the answers and readers had to work out the questions. We published The Tournament, a book not like anything else, an intricately modelled contest in which everyone from Sigmund Freud to Hannah Arendt, from Greta Garbo to Anton Chekhov struts and frets on the tennis court until we arrive at a winner. And then there is The Even More Complete Book of Australian Verse, a deliciously clever series of pastiches of the great writers. Like so much of his work, his homage to 'Fifteen Bobsworth Longfellow', which applies the rhythms of 'The Song of Hiawatha' to an Ikea-like set of assembly instructions, will be funny until the rivers run dry.
     Take the pieces from the package,
     Lay them out as per the graph,
     Gathering the bits you'll need,
     Removing what you shouldn't have.
     With the implement provided
     Ease the bearings to the left,
     Push the little angled mullion
     Up into the socket 'F'.
     This will free the moulded bracket 
     Holding back the nylon strand,
     Draw the slippery hoop and coupling
     Through the right-hand rubber-band.
     Put the topside brown side outside,
     Push the inside upside down,
     Underneath the left-hand wingnut,
     Press the folding backward crown.
     Overlapping lifting side-flaps
     Lower in to fit the screws,
     Pack up tools, retire to distance,
     Don protective hat, light fuse.
John was a good man and a great original. And his gifts went in every direction. He could write, act, direct, produce. He wanted to get things done, and he loved doing them differently. He was always introducing people who needed to know each other. He was very proud of his wife Helen and daughters Lorin and Lucia. Our hearts are with them today. It was such a gift to know him, but it is impossible not to feel that the world is a lesser place now. He made us laugh and he made us think, and he made things better for us.
John Clarke, vale.
FRIENDS OF THE CHILLER
SUBSCRIBE TO TEXT'S NEWSLETTER