Ten Great Reads to Celebrate a Dark and Chilly Mid-Winter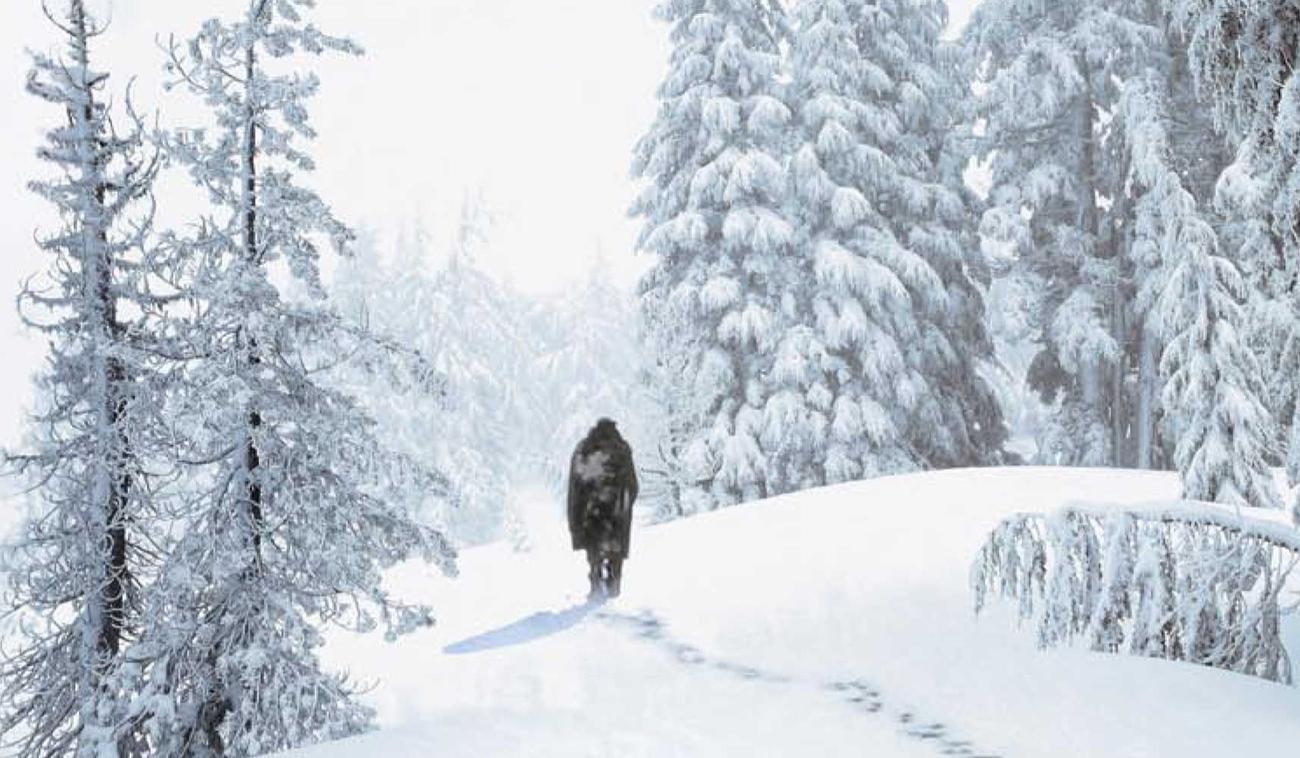 It's the winter solstice this Sunday, when we experience the shortest day and longest night of the year. As the dark and cold grips the imagination, snuggle up and hunker down with one of these wintery reads. Set in locations from the Arctic to the Antarctic, from Scandinavia to Russia, these stories are inspired by the intense power of nature's  extremes.  
Through a frozen winter landscape an escapee from a northern gulag trudges into a remote Russian village, disrupting the uneasy balance between the villagers, a small Christian sect and military outpost.  And when the local shaman is discovered dead, terror and suspicion engulf the town. Winner of the Royal Society of Literature Ondaatje Prize, Meek's novel brilliantly evokes the Russian masters in a finely rendered and thrilling narrative, detailing one of the most unenviable but hauntingly desolate settings you could imagine. Read more.
James delivers a powerful tale of an arctic sea search for the lost expedition of Sir John Franklin in the mid-nineteenth century. This remarkable debut gives you a vivid sense of nature's treacherousness: the ice is closing in around the boat; a pregnant woman has smuggled herself aboard; and their target still unaccounted for. Assured, moving and oh so freezing. Read more.
3. Dog Boy, Eva Hornung
Have you ever considered your dog, perched shivering on the porch, and wondered: what kind of dog would I be? For a vivid and thrilling blueprint for what life might be like, look no further than Eva Hornung's winner of the Fiction category at the 2010 Prime Minister's Literary Awards. As winter closes in and four-year-old boy Romochka, hungry and homeless, seeks to escape the cold, he follows a stray dog to her lair and so begins his life as a dog. Read more.
4. Harbour, John Ajvide Lindqvist
The chill surrounds of Scandinavia are perfect for a spot of horror, and it is an environment few know how to harness better than John Ajvide Lindqvist. On a winter trip home to the mysterious island of Domarö, Anders and Cecilia take their six-year-old daughter Maja on a walk across frozen ice to a lighthouse—a trip from which Maja will not return. Here, there are ample chills to go around in more than one sense of the word. Read more.
The last place you want to be in a winter storm is knee-deep in an ancient burial ground, knowing at least one person who would wish you dead. But this is exactly the situation that university researcher Murray Watson finds himself in. How did it come to this? This page-turning dose of creepy, laced with the Louise Welsh's trademark wit, is perfect for an extended late-night reading session. Read more.
6. Snapshot, Garry Disher
It's winter, the weather is bleak and the people of Waterloo have some strange habits for keeping warm—blackmail, murder, sex parties. If anyone will find out how it all adds up, it's Hal Challis. This is the third installment in Garry Disher's gripping Peninsula Murder Mystery series, and is another example of Disher's mastery of the crime genre. It's an especially relevant read if you're thinking about throwing your own sex party on Victoria's Mornington Peninsula. Read more.
7. Demons, Wayne Macauley
Here, the Great Ocean Road along Victoria's coast turns out to be anything but great. A winter weekend escape takes a downward turn as eight Melburnians are stranded by a freak storm. As they begin to tell each other stories, darker truths are unveiled. Sharp, scathing but discomfortingly familiar, this is brilliant on many levels, not least of which being a demonstration of how not to organise a digital detox. Read more.
Former NPR Moscow chief David Greene traverses the length of modern Russia, exploring the changes that have come about since the fall of the Soviet Union. Talking to everyone from singing babushkas to environmental activists, Greene is both tourist and documentarian as he trains from Moscow to the Pacific port of Vladivostok. If you don't have the budget, the visa or the mittens and fur hat to do this trip yourself, the next best thing is experiencing it from your living room couch. Read more.
Speaking of journeys best made through literature, who could forget Ernest Shackleton's struggle to reach the South Pole? The journey's drama and hopelessness are here detailed and wound up in a triumphant climax that defies belief. You can always rely on a book like this to remind you just how cold you could be. Read more.
10. First Light, Rebecca Stead
In multi-award-winner Rebecca Stead's debut young-adult novel, Peter is visiting his father, a climate-change scientist, in Greenland and is led further into a frightening but enticing new landscape, while Thea is part of a long-exiled colony of people living deep within an arctic glacier. Soon their paths will collide. First Light is a warm tale of mystery, science and the importance of striving for what you believe in. Read more.
FRIENDS OF THE CHILLER
SUBSCRIBE TO TEXT'S NEWSLETTER