November New Books and Giveaways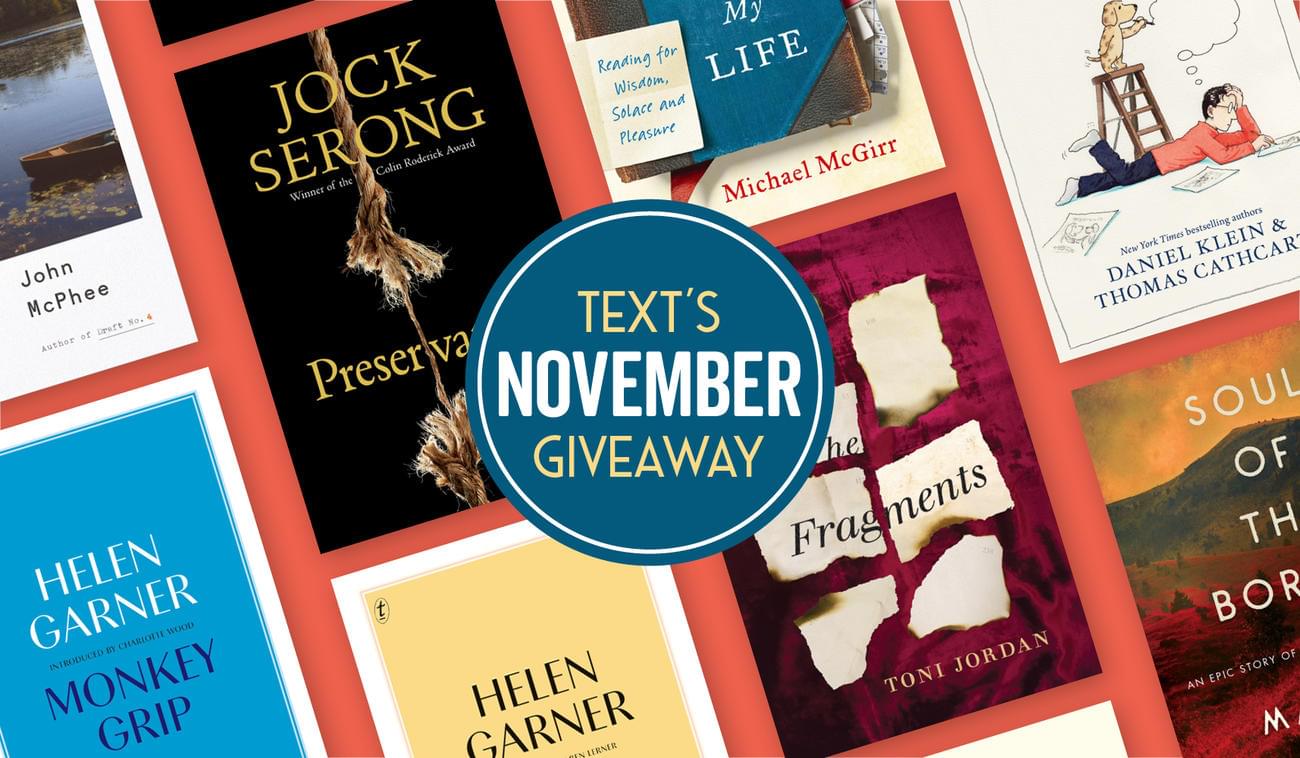 In just a couple of days it will be November, and you know what that means: a steady stream of advertisers' increasingly desperate reminders that there are 'only x more shopping days until Christmas'. Ignore them. You don't want to be traipsing around shopping centres, dodging crowds, fighting for parking spaces, only to return empty-handed, sore-footed and thoroughy devoid of seasonal good will. No, no. What you want is to sit down with a good book and take a little break from the rat race.  And we can help. 
Our November publications include a wide range of fiction and non-fiction, scientifically designed and rigorously tested to ensure your maximum reading pleasure.
Just like last month, there are fourteen titles in all, and we'd like to find good homes for each and every one, so take a look through what's on offer below, then head to our Facebook page and tell us which one you'd like and why, for your chance to win a copy. 
---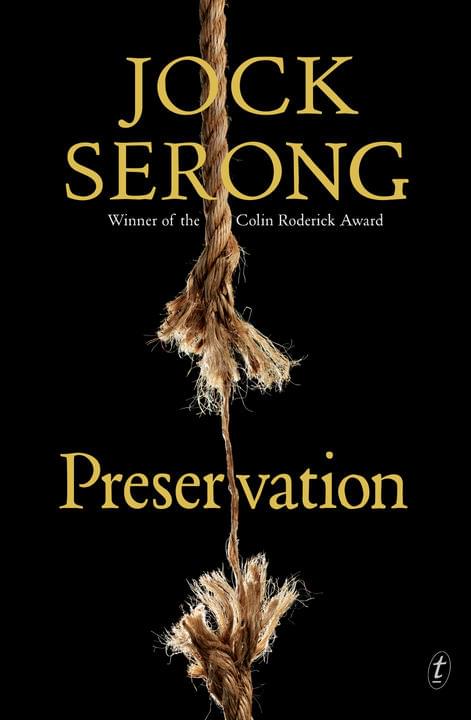 Preservation by Jock Serong
On a beach not far from the isolated settlement of Sydney in 1797, a fishing boat picks up three shipwreck survivors, distressed and terribly injured. They have walked hundreds of miles across a landscape whose features – and inhabitants – they have no way of comprehending. They have lost fourteen companions along the way, and their accounts of the ordeal are evasive.
It is Lieutenant Joshua Grayling's task to investigate the story. He comes to realise that those fourteen deaths were contrived by one calculating mind. As the full horror of the men's journey emerges, he begins to wonder whether the ruthless killer poses a danger to his own family.
Based on the true story of the wreck of the Sydney Cove, Preservation sees award-winning author Jock Serong turn his considerable narrative talents from crime to historical fiction.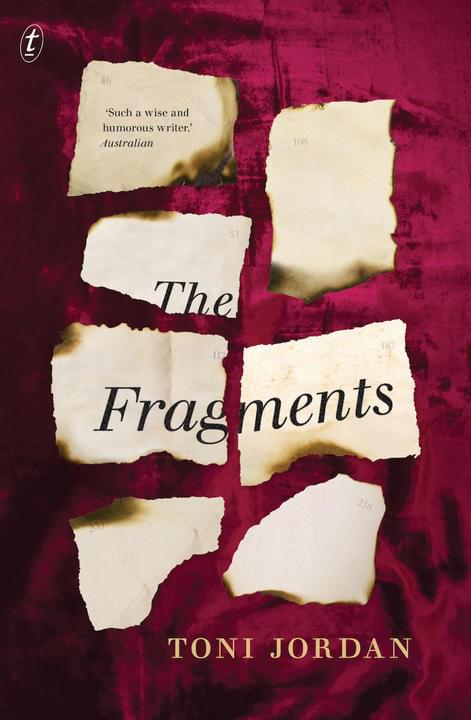 The Fragments by Toni Jordan
Inga Karlson died in a fire in New York in the 1930s, leaving behind three things: a phenomenally successful first novel, the scorched fragments of a second book – and a literary mystery that has captivated generations of readers.
But then, some fifty years later, while waiting in line to see a Karlson exhibition featuring the famous fragments, Brisbane bookseller Caddie Walker meets a mysterious older woman – who appears to be quoting lines from the lost text. Caddie is electrified. Jolted her from her sleepy, no-worries life in torpid 1980s Brisbane she is driven to investigate: to find the clues that will unlock the greatest literary mystery of the twentieth century.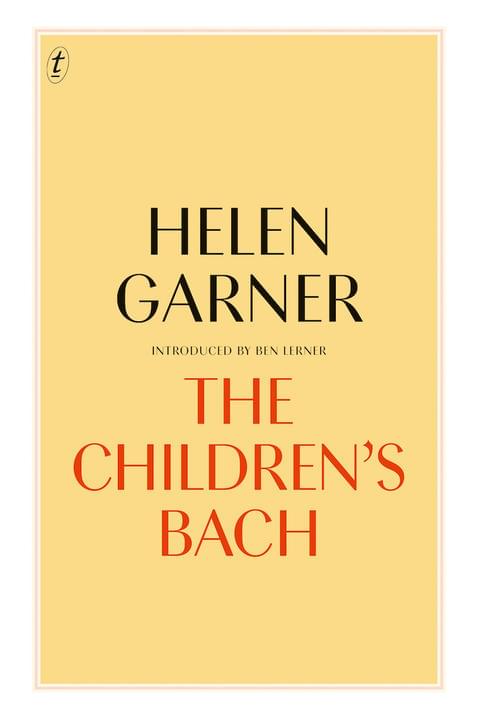 The Children's Bach by Helen Garner
There was a piano in the kitchen and during the day Athena would shut herself in there under the portrait of Dexter's father and pick away at Bartok's Mikrokosmos or the easiest of Bach's Small Preludes. Preludes to what? Even under her ignorant fingers those simple chords rang out like a shout of triumph, and she would run to stick her hot face out of the window.
Athena and Dexter live a happy but insular life, bound by routine and the care of their young sons. When Elizabeth, an old friend from Dexter's university days, turns up with her much younger sister, Vicki, and her lover, Philip, she brings an enticing world to their doorstep. And Athena finds herself straining at the confines of her life...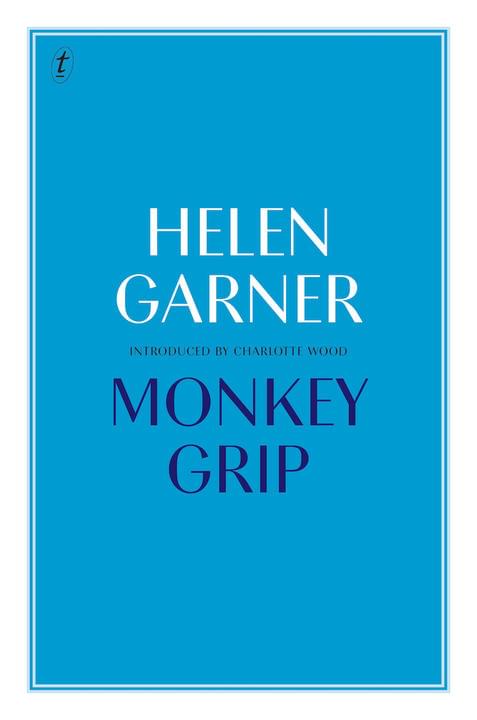 Monkey Grip by Helen Garner
Helen Garner's gritty, lyrical first novel divided the critics on its publication in 1977. Today, Monkey Grip is regarded as a masterpiece – the novel that shines a light on a time and a place and a way of living never before presented in Australian literature: communal households, music, friendships, children, love, drugs, and sex.
When Nora falls in love with Javo, she is caught in the web of his addiction; and as he moves between loving her and leaving, between his need for her and promises broken, Nora's life becomes an intense dance of loving and trying to let go.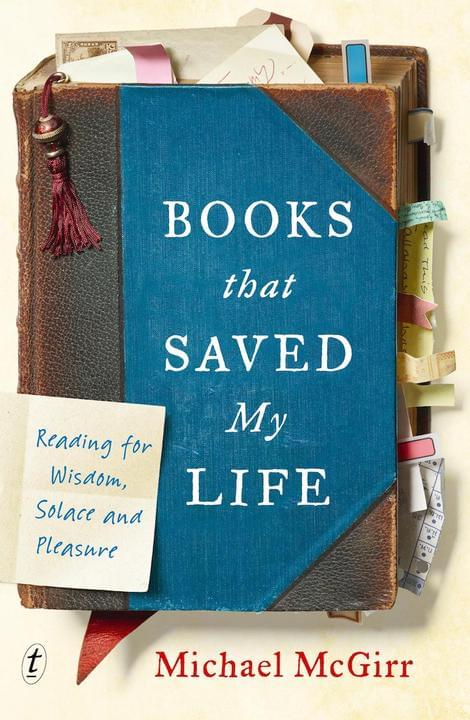 Books that Saved My Life: Reading for Wisdom, Solace and Pleasure by Michael McGirr
Great literature is thrilling. It will feed your hungry mind and take your heart on a journey. It will help you on the wonderful path to one of life's most elusive and hard-won freedoms, freedom from the ego.
Here is a book about the sheer joy of living, exploring forty texts that can enrich us in all manner of ways. Some are recent, such as Harry Potter; some ancient, such as Homer and Lao Tzu. There are memoirs (Nelson Mandela), poetry (Les Murray) and many of the world's great novels, from George Eliot's Middlemarch to Toni Morrison's Beloved. McGirr uses them to muse upon life in all its glorious complexity.


Griffith Review 62: All Being Equal – The Novella Project VI edited by Ashley Hay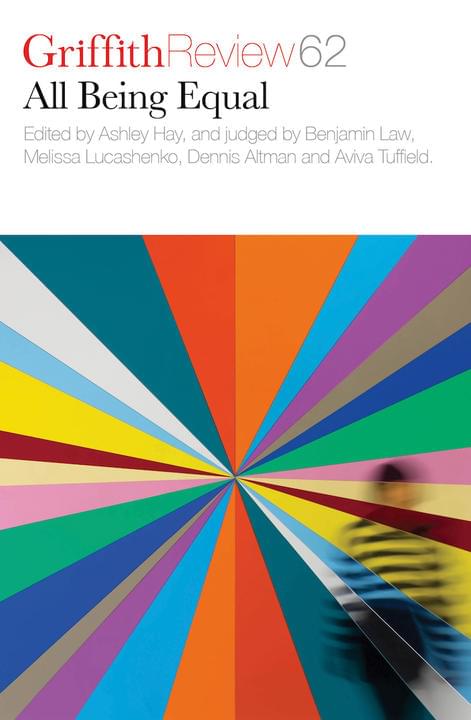 Late last year, after a decade of what was at times a bitter and divisive debate, Australians made it clear that their understanding of equality included formal recognition of the most intimate relationships. The parliament responded to the voice of the people and passed legislation to allow same-sex marriage. A year on, Griffith Review 62: All Being Equal – The Novella Project VI investigates what this means: is it a sign of a new-found appetite for equality? The primacy of love and family? A measure of a flawed political process? Or the mark of a new approach to political decision-making?
Judged by Benjamin Law, Melissa Lucashenko, Dennis Altman and Aviva Tuffield, this edition features works of both fiction and creative non-fiction. All Being Equal explores the texture of equality in all its forms, bringing to life the big issues in the national narrative and the stories around them.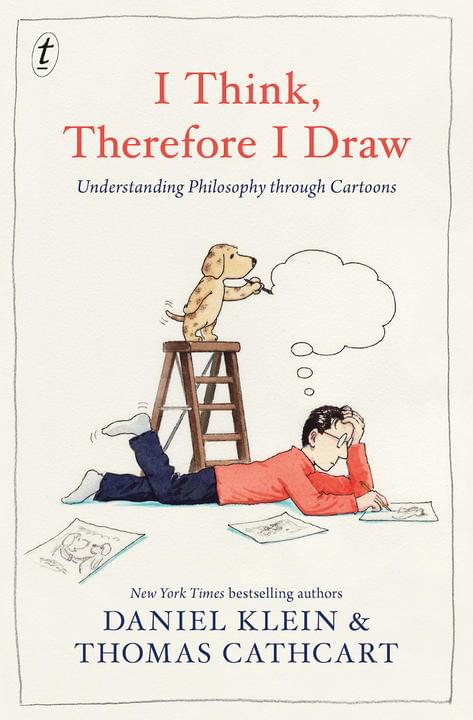 I Think, Therefore I Draw: Understanding Philosophy through Cartoons by Daniel Klein and Thomas Cathcart
What's the best way to answer some of the biggest questions in life: Does God exist? What is the meaning of life? Is there a basic principle for all moral decisions? Are there limits to what we can know? Is there life after death? Is there a design to the Universe? What is a 'self'? What is beauty?
New York Times bestselling authors Daniel Klein and Thomas Cathcart have the answer: I Think, Therefore I Draw is a hilarious new exploration of all the major philosophical debates – throughout history and into the present day – through cartoons. It is a thorough introduction to philosophy, packed with humour and loaded with profound insight.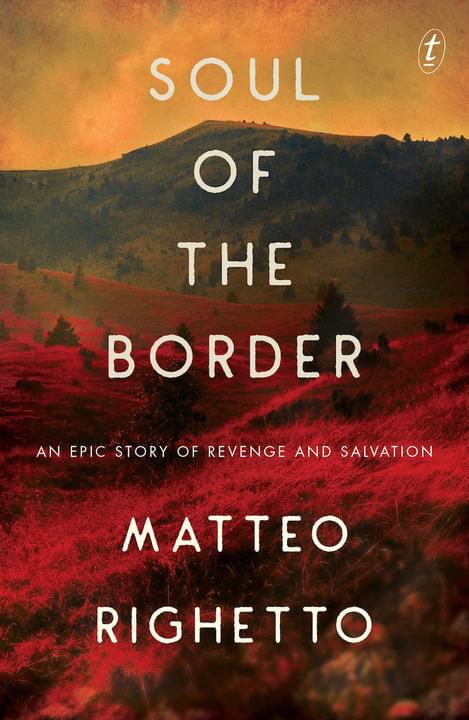 Soul of the Border by Matteo Righetto 
Jole is fifteen the first time she accompanies her father, Augusto, as he smuggles tobacco across the Italian border into Austria. She knows the dangers of the treacherous high mountain passes – border guards, brigands, wild animals, ferocious weather – but she is proud that her father asks her. Life is hard, and without the extra money Augusto's smuggling brings in, the family would starve.
When Augusto disappears during one of his trips, Jole must retrace the route he took, seeking a buyer for her family's tobacco – and the truth behind her father's disappearance.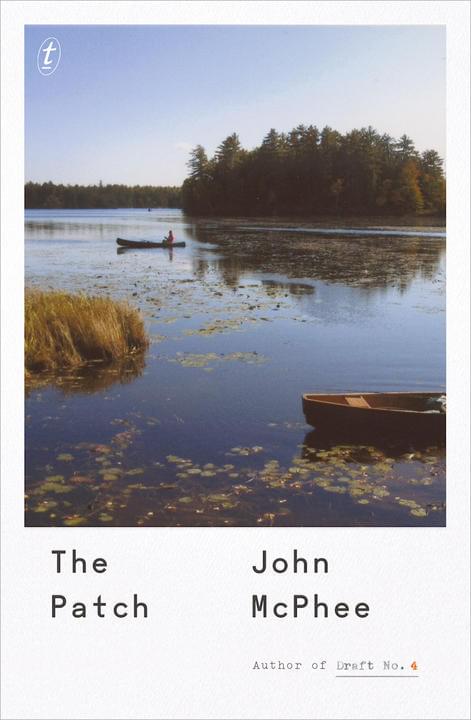 The Patch John McPhee
John McPhee's The Patch is just that: patches of work across a writer's lifetime that come together to form a quilt of essays, reflections and reminiscences. Ranging across a variety of genres, styles, subjects and moods, this collection comprises essays that have not previously appeared in any book, including vignettes of his childhood hunting for golf balls in the woods, the career and choices of a famous lacrosse coach, Joan Baez's journey into a musical career, his daughter's response to a high-school vocabulary test and his travels across the United States.
Fit to be consumed all at once, or savoured piecemeal, The Patch gives a full taste of John McPhee's impeccable power over language.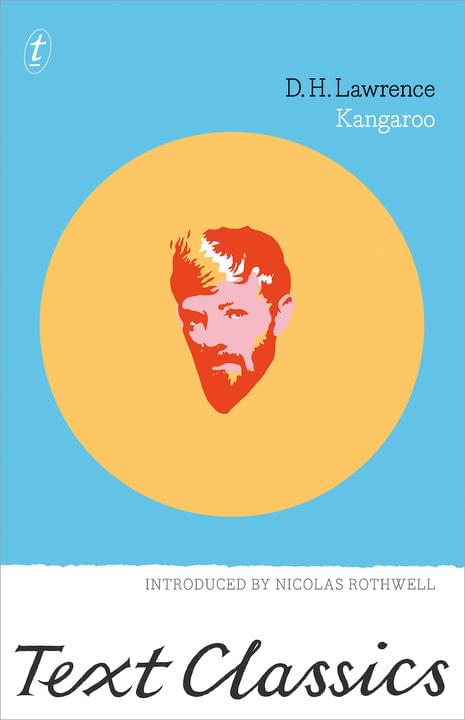 Kangaroo by by D. H. Lawrence
After the Great War, Richard Lovat Somers, a writer, and Harriet, his wife, leave disillusioned Europe for Australia. Almost immediately, Somers comes into the orbit of the charismatic 'Kangaroo', who leads a shadowy political movement in Sydney. With its astonishing descriptions of the bush 'biding its time with a terrible ageless watchfulness', and its free-form narrative, Kangaroo captivates and provokes.
First published in 1923, D. H. Lawrence's semi-autobiographical novel is among the most significant works in Australian literature.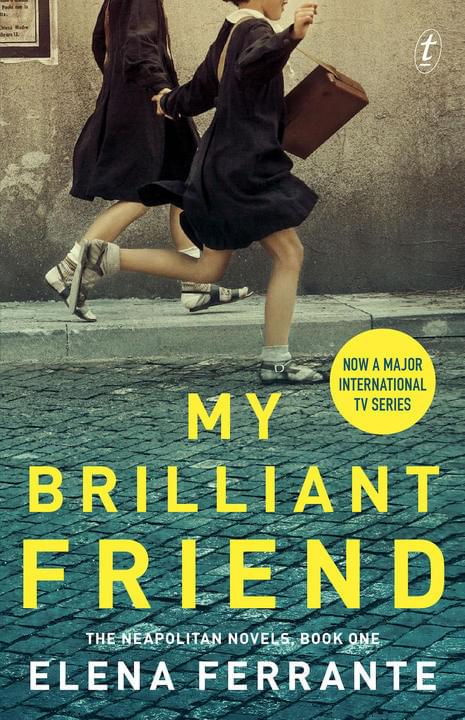 My Brilliant Friend: The Neapolitan Novels, Book One [TV tie-in] by Elena Ferrante
My Brilliant Friend is the gripping first volume in Elena Ferrante's widely acclaimed Neapolitan Novels. This exquisitely written quartet creates an unsentimental portrait of female experience, rivalry and friendship never before seen in literature.
The story of Elena and Lila begins in the 1950s in a poor but vibrant neighbourhood on the outskirts of Naples. They learn to rely on each other and discover that their destinies are bound up in the intensity of their relationship. Elena Ferrante's piercingly honest portrait of two girls as they move into womanhood is also the story of a nation and a meditation on the nature of friendship itself.
The eagerly-anticipated HBO television series debuts on Foxtel's Fox Showcase channel on 20 November at 8.30pm.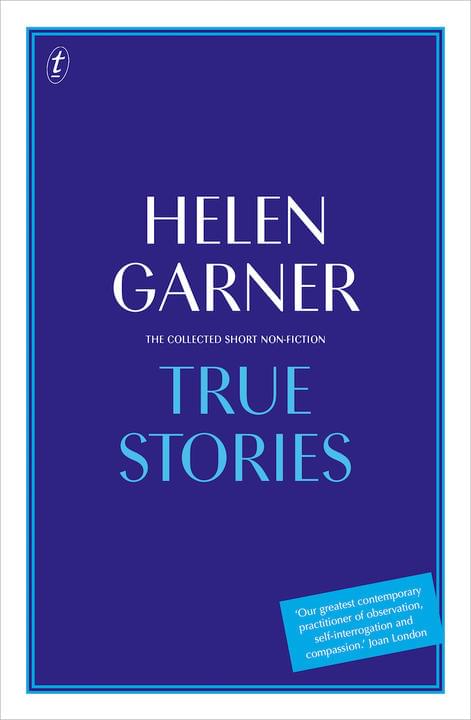 True Stories: The Collected Short Non-Fiction by Helen Garner
Helen Garner visits the morgue, and goes cruising on a Russian ship. She sees women giving birth, and gets the sack for talking frankly to her students about sex. She attends a school dance and a gun show. She writes about dreaming, about turning fifty, and the storm caused by The First Stone. Her stories on the murder of the two-year-old Daniel Valerio and Akon Guode, the mother who drove her children into a lake, won her two Walkley Awards.
Garner looks at the world with a shrewd and sympathetic eye. Her non-fiction is always passionate and compelling. True Stories is an extraordinary book, spanning forty years of work, by one of Australia's greatest writers.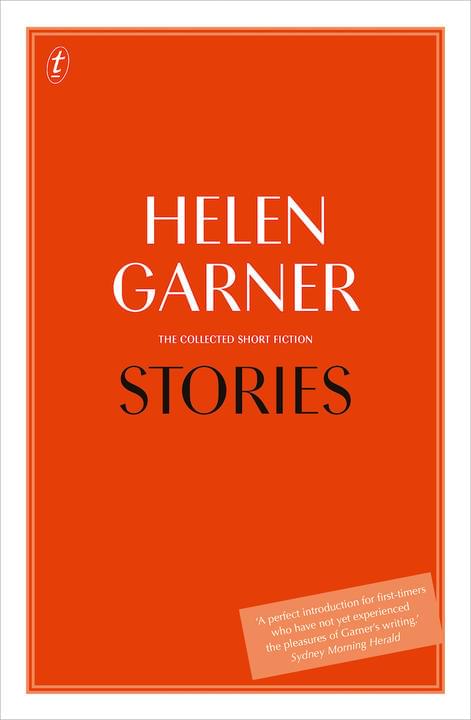 Stories: The Collected Short Fiction by Helen Garner
This stylish paperback edition of Helen Garner's collected short fiction celebrates the work of one of Australia's most loved authors.
These stories – which delve into the complexities of love and longing, of the pain, darkness and joy of life – are all told with her characteristic sharpness of observation, honesty and humour. Each one a perfect piece, together they showcase Garner's mastery of the form.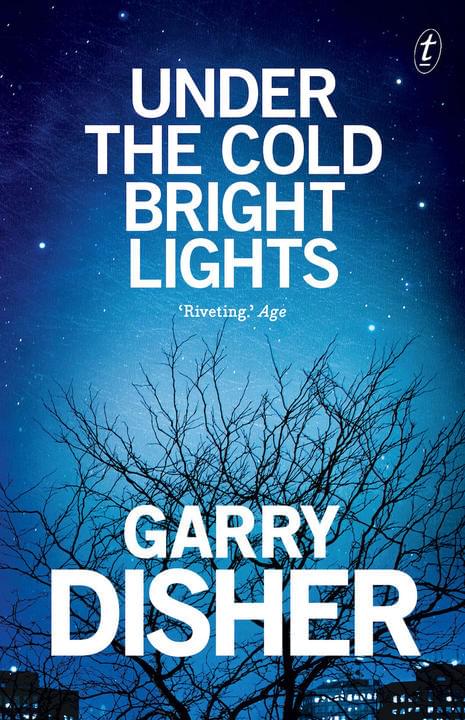 Under the Cold Bright Lights by Garry Disher
The young detectives call Alan Auhl a retread, but that doesn't faze him. He does things his own way – and gets results. 

He still lives with his ex-wife, off and on, in a big house full of random boarders and hard-luck stories. Retired from Homicide, he works cold cases now. Like the death of John Elphick – his daughters still convinced he was murdered, the coroner not so sure. Or the skeleton that's just been found under a concrete slab. Or the doctor who killed two wives and a girlfriend, and left no evidence at all. Auhl will stick with these cases until justice is done. One way or another.


---
For your chance to win one of our wonderful November books, visit our Facebook page and tell us which one you would like and why.
The competition is open to AU/NZ residents only. Entries close 23:59 AEST Sunday 4 November. Winners will be notified via Facebook (one book per person only).
FRIENDS OF THE CHILLER
SUBSCRIBE TO TEXT'S NEWSLETTER