Eight Hardworking Labour Day Reads from Text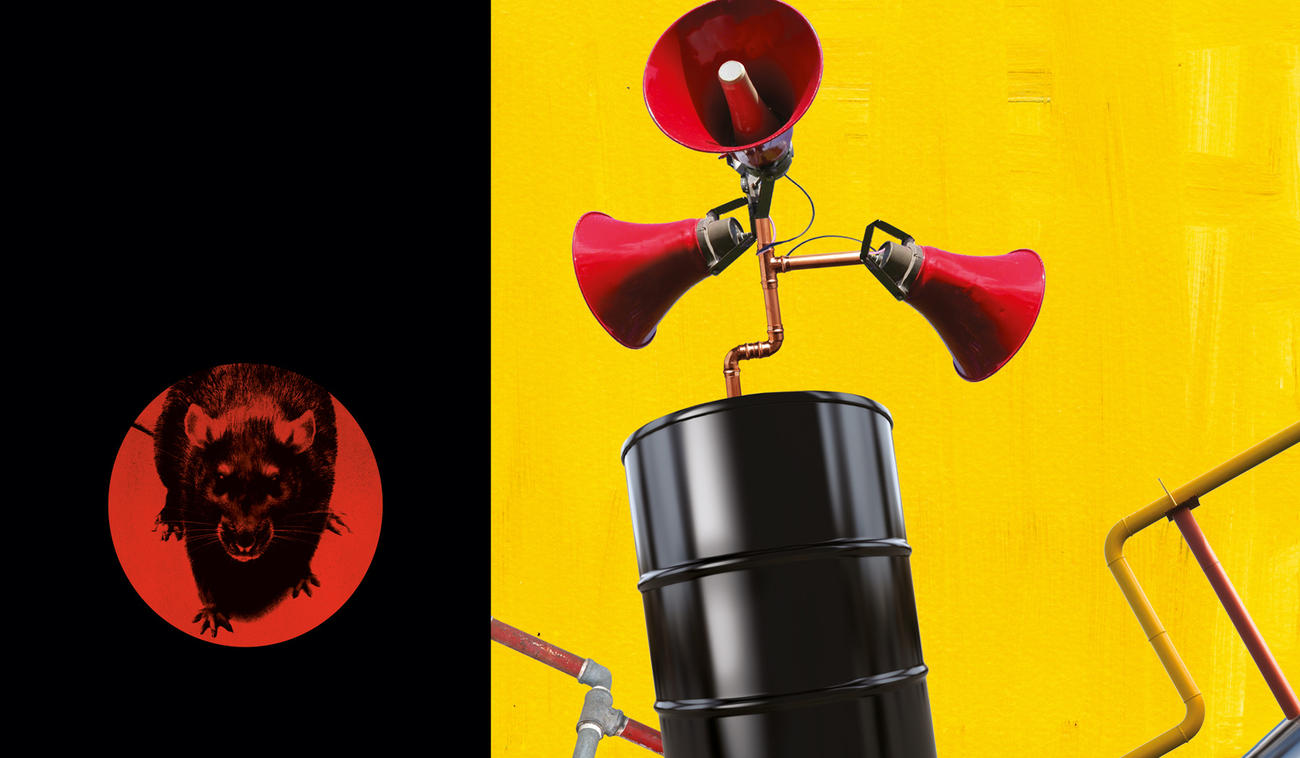 As we all know, Labour Day was originally called Eight-Hour Day and commemorates the granting of the eight-hour working day for Australians as well as recognising workers' contributions to the Australian economy.  
Brave stonemasons and building workers in Melbourne put down their tools and marched on parliament in 1856, resulting in our working days being limited to eight hours, with no reduction in pay. It was a momentous event that had repercussions around the world.
In support of this momentous and important day, Text is proud to present you with eight hardworking reads.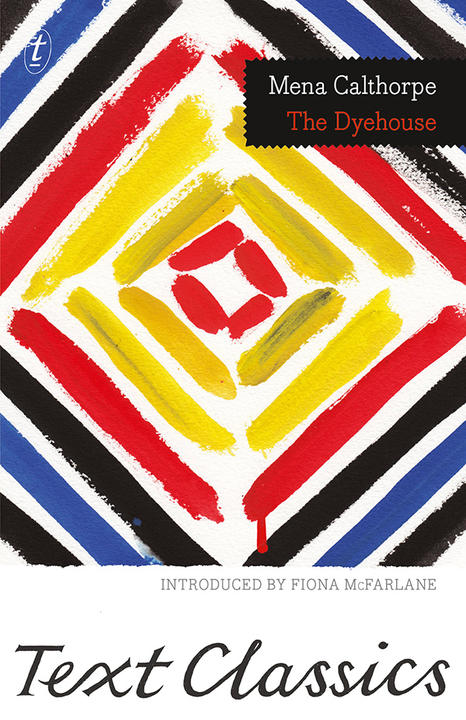 The Dyehouse by Mena Calthorpe, with an introduction by Fiona McFarlane.
Text's 100th Classic is an astute social-realist portrait of a bygone era. Set in a textile factory in 1950s Sydney, The Dyehouse artfully weaves together the lives of a group of warehouse employees:  the higher-ups struggling to come to grips with the shifting industry, the women filing papers in the office and the men labouring in the heat of the vats.
A worker herself, Calthorpe offers insight into the greater social issues of the period, from the harsh sexual politics and unjust workplace bureaucracy, to the developing technologies that would so drastically change the industry.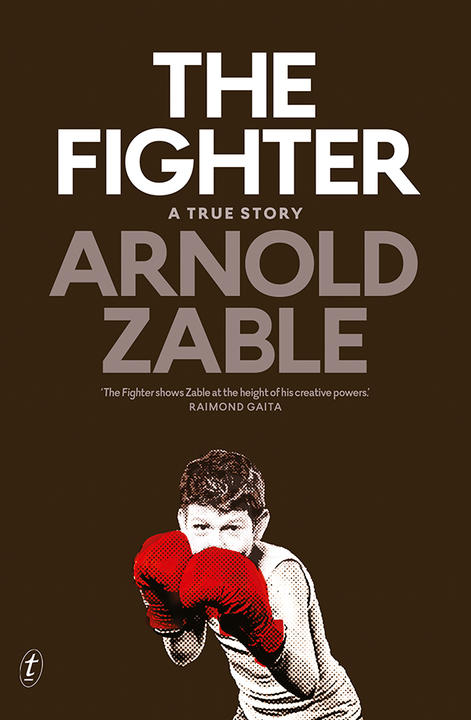 The Fighter by Arnold Zable is a compassionate portrait of a quiet and generous man and a tender exploration of memory, community, loss and strength.
So it's come to this. Sixty-seven years old and he labours on the docks. Cropped grey-white beard, ex-boxer's pug nose, he is wiry, rotund and short. His strength is sensed rather than seen, belied by age and excess weight. Vigour is the word. Henry Nissen exudes vigour. His life force is strong. It animates his gestures, powers his determined little walk.
Nissen's working-class, immigrant family story – in particular, his mother's decline into madness – comes to light in Zable's incredible depiction of an outstanding, unsung Australian.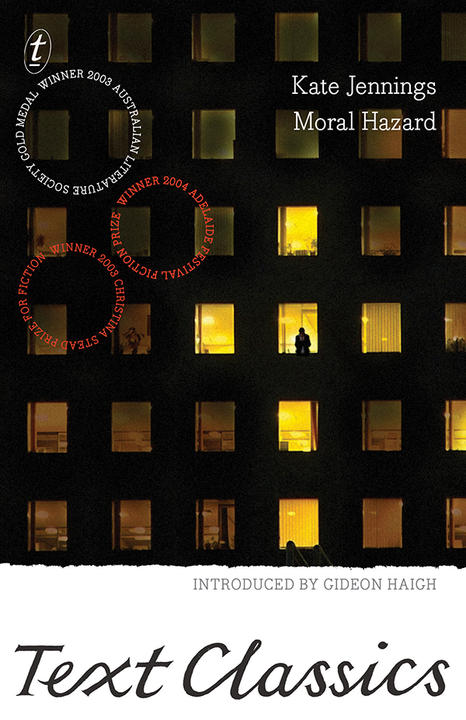 Moral Hazard by Kate Jennings, with an introduction by Gideon Haigh.

On Wall Street in the 1990s, where ego, vanity and hypocrisy run rife, Cath, an ex-radical feminist, takes a job as a corporate speechwriter to support her older husband, who has been diagnosed with Alzheimer's.
For seven years she lives in two worlds, both of them mad. By day she grapples with the twisted logic and outsized egos of high finance. By night she witnesses the inexorable decline of the man she loves as, ravaged by disease, he is 'reduced to a nub'.
Wise, unsentimental and darkly funny, Moral Hazard is a crisp account of looming meltdowns – financial and personal.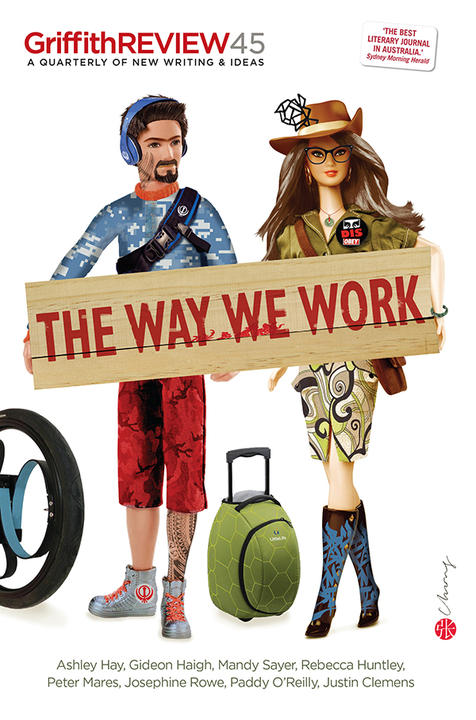 Griffith Review 45: The Way We Work, edited by Julianne Schulz and Patrick Allington,
This edition of the multi-award-winning Griffith Review explores the extraordinary structural changes triggered by globalisation, the internet and the collapse of unions.
The 1950s John Brack world of 'Collins St, 5pm' is gone—job uniformity and security is a thing of the past. This new flexibility is appealing and enables people to do all sorts of things; but it means workers have constant low-level anxiety about what they are doing and how they will make ends meet. Short-term contracts, sometimes renewed over many years, mean people put off big decisions such as buying a house or having kids because of uncertainty about the future. When times are good this is not a problem, but as times get harder the new work culture can create big problems for people.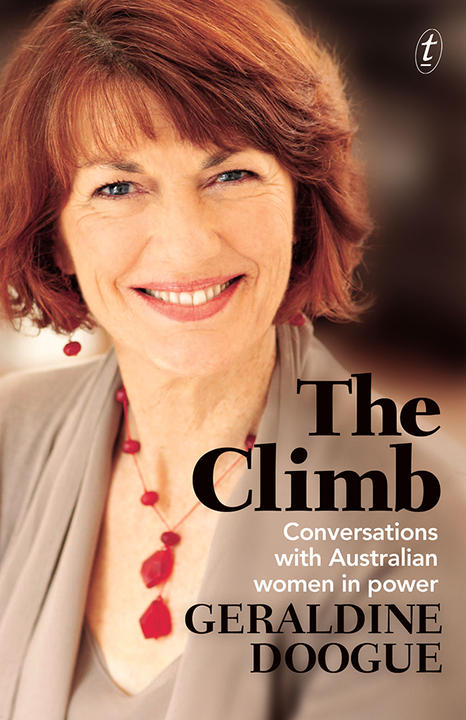 The Climb by Geraldine Doogue looks at Australian women in work. Through candid and personal conversations with fourteen women leading the way in fields as wide-ranging as business, politics, religion, education and the armed forces, iconic journalist and television presenter, Geraldine Doogue gets to the heart of what it means to be a woman in power in Australia. 
'Doogue has elegantly managed to persuade her interviewees to declare themselves on some of the hard perennials in this debate: that dirty word ambition, the function of male mentors, guilt about the domestic sphere and the exhortation to leave the personal in the car park.' Australian Financial Review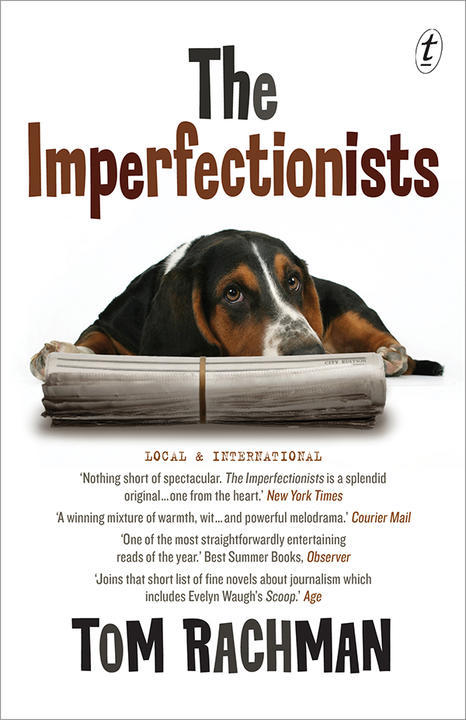 The Imperfectionists by Tom Rachman tells the story of Lloyd Burko, who is having troubles with his sources, with his technology at the paper and with his family.
The Imperfectionists is a novel about the peculiar people who write and read an international newspaper based in Rome – the obituary reporter who will do anything to avoid work and the dog-obsessed publisher who seems less interested in his struggling newspaper than in his magnificent basset hound, Schopenhauer. While the news of the day rushes past, the true front-page stories for all of them are the blunders and triumphs of their own lives.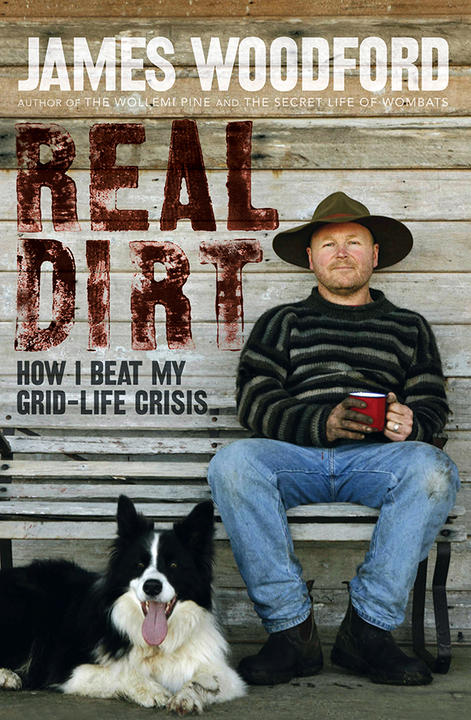 Real Dirt : How I Beat My Grid-Life Crisis by James Woodford takes a step back from the workaday week.
It took James Woodford a while to realise that the greasy pole of big-city ambition was not for him. To rediscover the environmentalist he'd aspired to be when he was young, and to get his family out of the city.
But eventually they made it: to the wildly beautiful south coast of New South Wales and a sustainable, self-sufficient, solar-powered lifestyle on 120 acres. No house? They'd build one. Land grazed down and eroding into the lake? Fix it up with some love and hard work…coax it to yield homegrown veggies…plant orchards, raise chooks…a humungous worm farm…How hard could it be?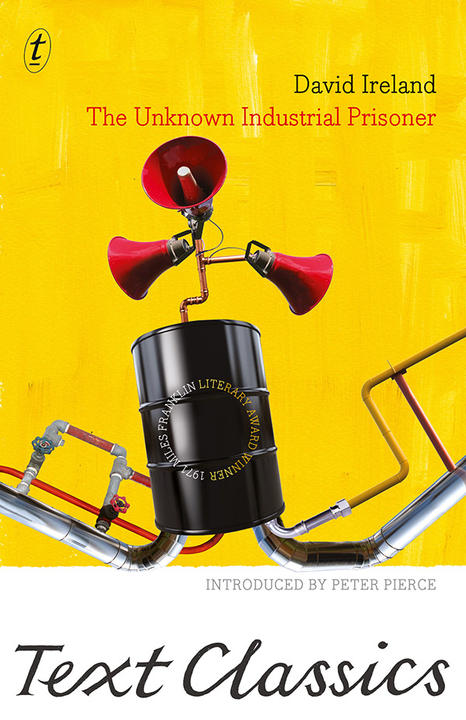 Unknown Industrial Prisoner by David Ireland with an introduction by Peter Pierce.
Unknown Industrial Prisoner is set in an oil refinery on the shores of Botany Bay where workers are free to come and go – but they are also part of an unrelenting, alienating economy from which there is no escape. In the first of his three Miles Franklin Award-winning novels, originally published in 1971, David Ireland offers a fiercely brilliant comic portrait of Australia in the grip of a dehumanising labour system.
'There had been nothing like it in Australian literature before, and the only thing like it since was Ireland's second great proletarian fiction, The Glass Canoe (1976).' Peter Pierce
So whenever the Labour Day holiday next comes your way, remember that the Texters have your back.
Viva la Revolution!
FRIENDS OF THE CHILLER
SUBSCRIBE TO TEXT'S NEWSLETTER