August's New Books and Giveaway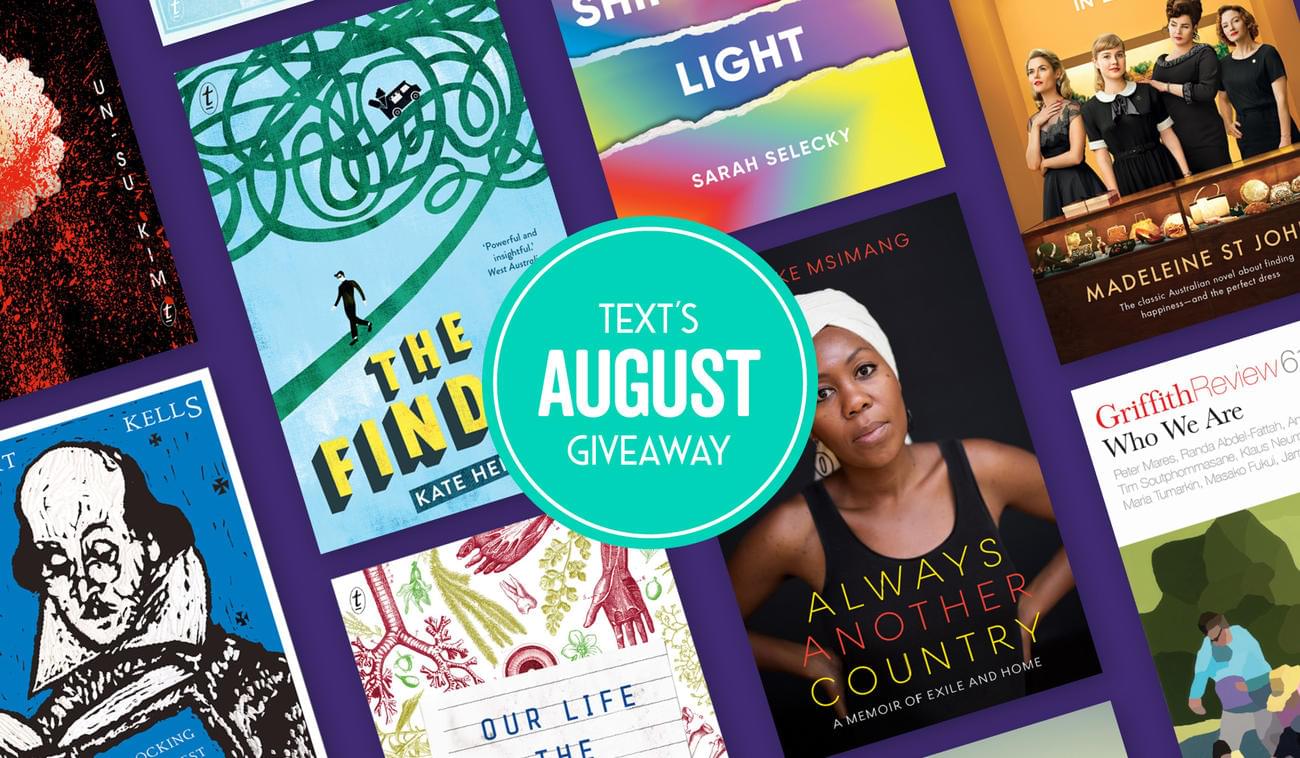 Aren't you glad it's August? We certainly are at Text.
Why?
Because the books we have this month are simply stellar. 
Have a look at what we've got for you below then head to Text's Facebook page and enter for your chance to win one.
---
Always Another Country: A Memoir of Exile and Home by Sisonke Msimang is a frank, fierce and insightful memoir of a young girl's path to womanhood, via many homes.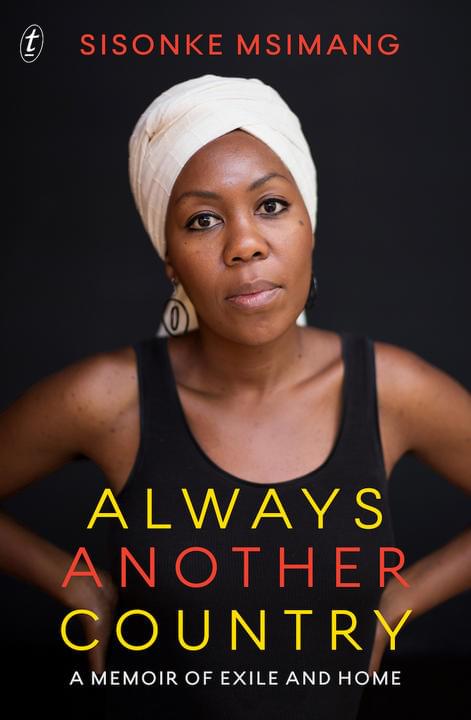 From her stateless childhood in Zambia and Kenya and her college years in North America, to her return to South Africa in the euphoric 1990s and her adult life in Australia, Sisonke Msimang's memoir is a candid and moving story of survival told through a global lens.
Her TED talk, 'If a story moves you, act on it' has over 1.5 million views and you can see it here.


Ladies in Black by Madeleine St John.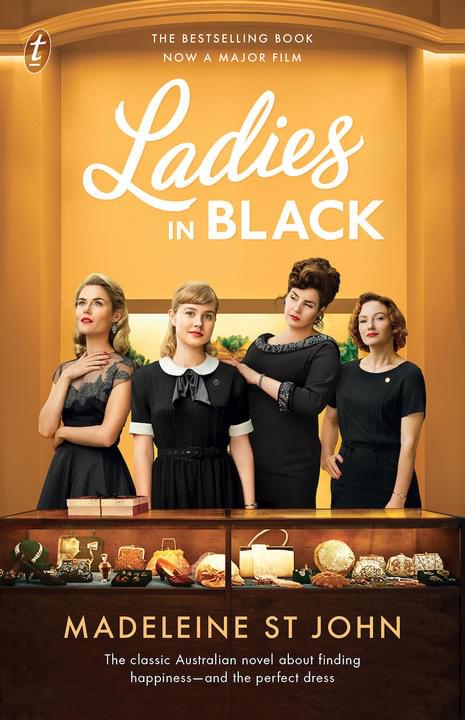 Previously published as The Women in Black, this beloved Australian classic is now a major film directed by Bruce Beresford and starring Julia Ormond, Angourie Rice, Rachael Taylor, Ryan Corr, Shane Jacobson, Susie Porter, Alison McGirr, Noni Hazlehurst and Vincent Perez.
At the very end of the Ladies' Frocks Departments, past Cocktail Frocks, there was something very special, something quite, quite wonderful; but it wasn't for everybody: that was the point. Because there, at the very end, there was a lovely arch, on which was written in curly letters Model Gowns...




The Plotters by Un-su Kim.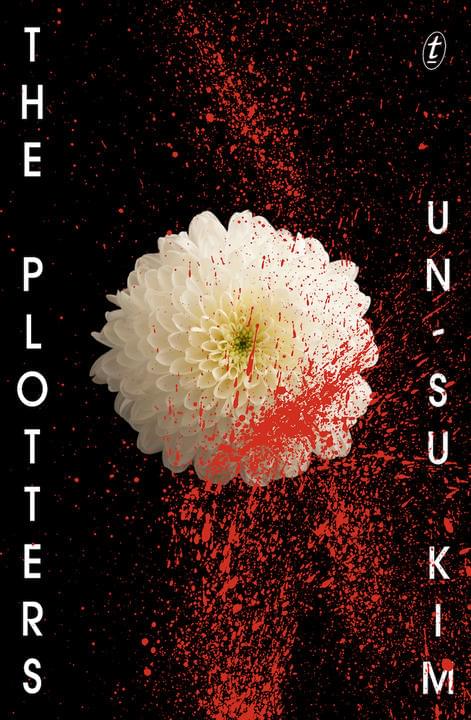 Raised by Old Raccoon in The Library of Dogs, Reseng has always been surrounded by plots to kill – and by books that no one ever reads. In Seoul's corrupt underworld, he was destined to be an assassin.
Until he breaks the rules. That's when he meets a trio of young women – a convenience store worker, her wheelchair-bound sister, and a cross-eyed obsessive knitter – with an extraordinary plot of their own.
Will the women save the day? Or will Reseng be next on the kill list? Who will look after his cats, Reading Lamp and Book Stand? Who planted the bomb in his toilet? How much beer can he drink before he forgets it all?
An explosive Korean noir that'll have you on the edge of your seat. 


Shakespeare's Library: Unlocking the Greatest Mystery in Literature by Stuart Kells.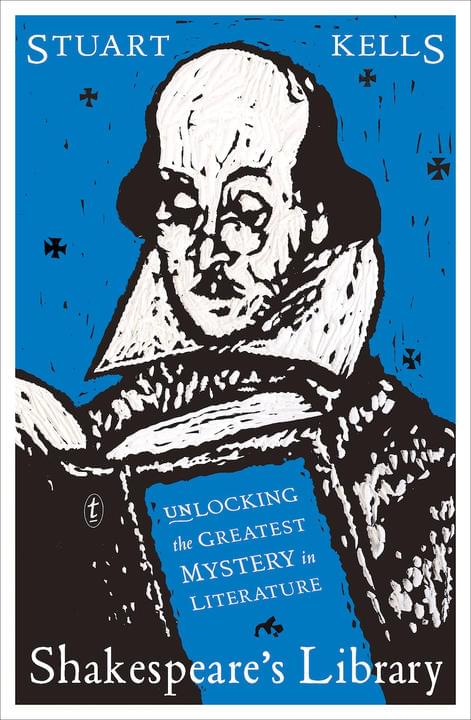 The whereabouts of Shakespeare's library – his personal collection of manuscripts, books, letters and miscellaneous papers – is a mystery that continues to compel and inspire bibliophiles around the world. The search for this library is much more than a treasure hunt. The library's fate has profound implications for literature, for national and cultural identity, and for the global Shakespeare industry. It bears upon fundamental principles of art, identity, history, meaning and truth.
Unfolding the search like the mystery story that it is, acclaimed author Stuart Kells follows the trail of the hunters, taking us through different conceptions of the library and of the man himself. Entertaining and enlightening, Shakespeare's Library is a captivating exploration of one of literature's most enduring enigmas.
Best We Forget: The War for White Australia, 1914–18 by Peter Cochrane.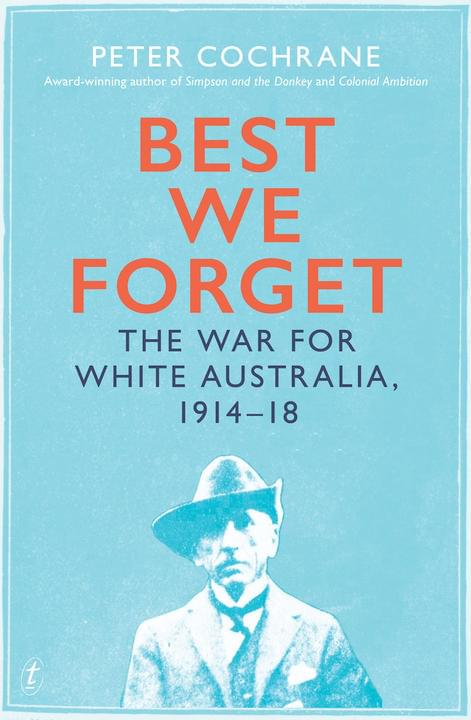 In the half-century preceding the Great War there was a dramatic shift in the mindset of Australia's political leaders, from a profound sense of safety in the Empire's embrace to a deep anxiety about abandonment by Britain.
Collective memory now recalls a rallying to the cause in 1914, a total identification with British interests and the need to defeat Germany. But there is an underside to this story: the belief that the newly federated nation's security, and its race purity, must be bought with blood. 
This is a vital and illuminating book challenges our myths around twentieth-century Australian history.


Radiant Shimmering Light by Sarah Selecky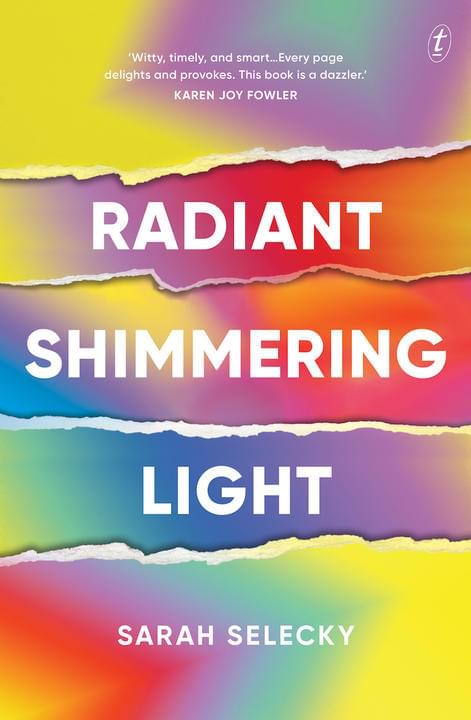 Lilian Quick has looked up to her cousin Florence her whole life. Florence is everything Lilian is not: brave, adventurous, American. They've been out of touch for twenty years – but Lilian, forty, single and struggling as a pet portraitist in Toronto, has been watching Florence, who has become internet-famous as Eleven Novak, the face of a feminine-lifestyle empowerment brand.
When Eleven comes to town on a sales tour, she welcomes her long-lost cousin with open arms. Lilian quickly enrols in the Ascendency, Eleven's expensive signature course in spiritual awakening and marketing, and heads to The Temple in Manhattan. But is it everything she wants? And can she really trust Eleven?
A witty and timely satire about the blurred lines between empowerment, spirituality, and consumerism in our online lives.


Our Life in the Forest by Marie Darrieussecq.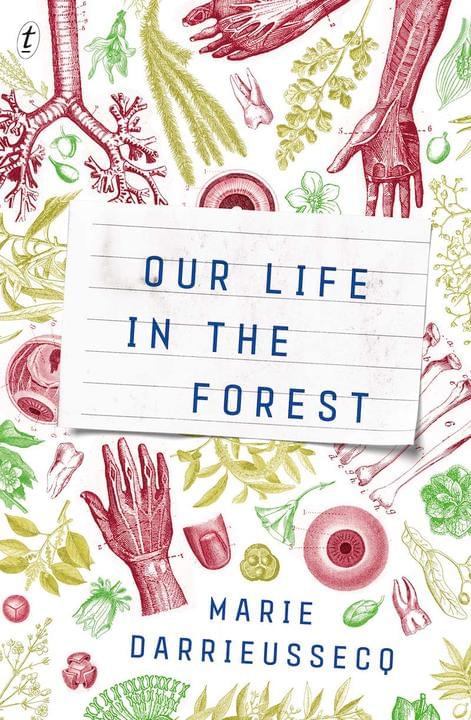 In the near future, a woman is writing in the depths of a forest. She's cold. Her body is falling apart, as is the world around her. She's lost the use of one eye; she's down to one kidney, one lung. Before, in the city, she was a psychotherapist, treating patients who had suffered trauma, in particular a man, 'the clicker'. Every two weeks, she travelled out to the Rest Centre, to visit her 'half', Marie, her spitting image, who lay in an induced coma, her body parts available whenever the woman needed them. 
Written in her inimitable concise style, Our Life in the Forest is dystopian tale in the vein of Never Let Me Go – a clever novel of chilling suspense that challenges our ideas about the future, about organ-trafficking, about identity, clones, and the place of the individual in a surveillance state.
A compelling and deeply unsettling dystopian novel from one of France's most acclaimed literary talents.


The Day the Sun Died by Yan Lianke.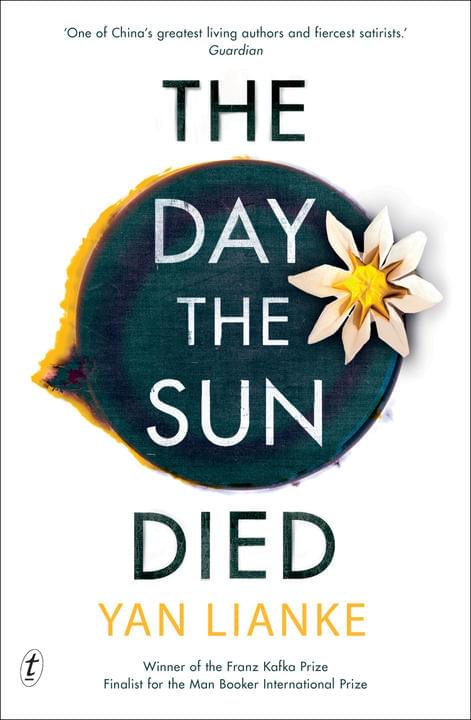 One dusk in early June, in a town deep in the Balou mountains, fourteen-year-old Li Niannian notices something strange about his town. Instead of settling down for the night, the residents start appearing in the streets and fields. There are people everywhere.
Li Niannian watches, mystified. But then he realises the people are dreamwalking, carrying on with their daily business as if the sun hadn't gone down. And before too long, as more and more people succumb, in the black of night all hell breaks loose. 
A surreal and gripping new book by one of China's most renowned contemporary writers.


Griffith Review 61: Who We Are, edited by Julianne Schultz and Peter Mares.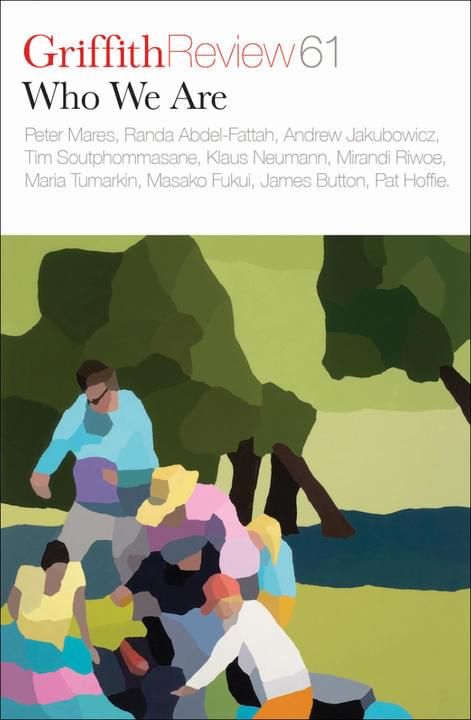 The nation's boundaries are imaginary as much as physical, and constantly contested by an unsettled history and a shifting present. Renewed assertions of national identity run parallel to the increasing globalisation of opportunity and threat, as if the more fluid the world becomes, the greater the urge to hold onto something fixed and stable. Yet do we really know who 'we' are? Where does Australia begin and end? Who can claim to belong and who can be legitimately excluded?
This edition will give voice to this changing reality, explore the big issues of belonging, citizenship and participation, and tease out how contemporary Australia might evolve.


The Finder by Kate Hendrick.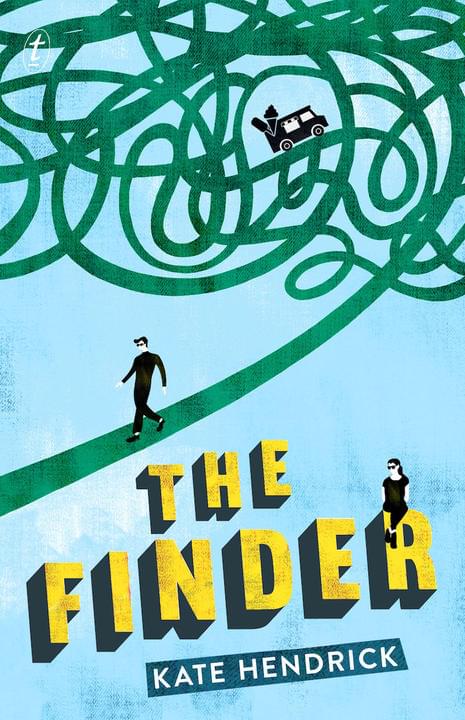 When Lindsay meets Elias the signs aren't promising. She's a grungy introvert who doesn't want to talk to anyone. He's a teen fashionista who can't shut the hell up.

But since Lindsay tracked down a runaway kid, word's got around that she knows how to find people. And Elias is looking for his birth mother. And he has money, and Lindsay's perpetually broke… So that's how this oddest of odd couples teams up and leads off on a gentle and funny contemporary YA road trip of a lifetime.
---
For your chance to win one of our astoundingly August books, visit our Facebook page and tell us which one you would like and why.
The competition is open to AU/NZ residents only and entries close midnight AEST Sunday 5 August. Winners will be notified via Facebook (one book per person only).
FRIENDS OF THE CHILLER
SUBSCRIBE TO TEXT'S NEWSLETTER