Take the Storytime Pledge these summer holidays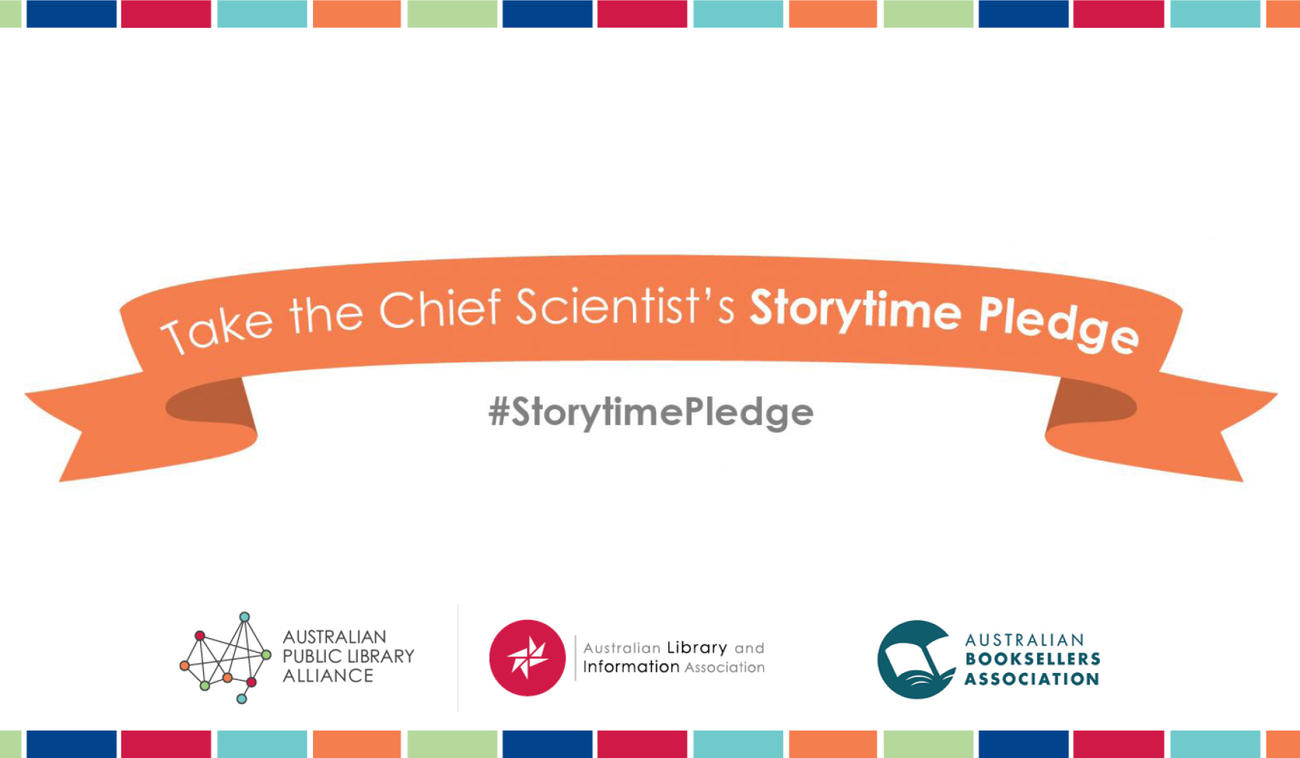 Australia's Chief Scientist, Dr Alan Finkel launched the Storytime Pledge campaign last month, encouraging people to read a great book to a child over the summer holidays. 
And you won't be alone. Behind every great scientist and inventor is a library of wonderful books. I'm sharing recommendations for children's books and reading pledges from some well-known Australians, including at least one Nobel Laureate
— Dr Alan Finkel
'Behind every great scientist is a library of inspirational books, and an adult who introduced them,' said Dr Finkel, launching the 2017 Storytime Pledge campaign. 
'We can all help our children to pick up the pen on the future, by hooking them on reading today.
Pick up a book and pledge to share it with a special child in your life: a son or daughter, a grandchild, a niece or nephew, the child of a neighbour or family friend.'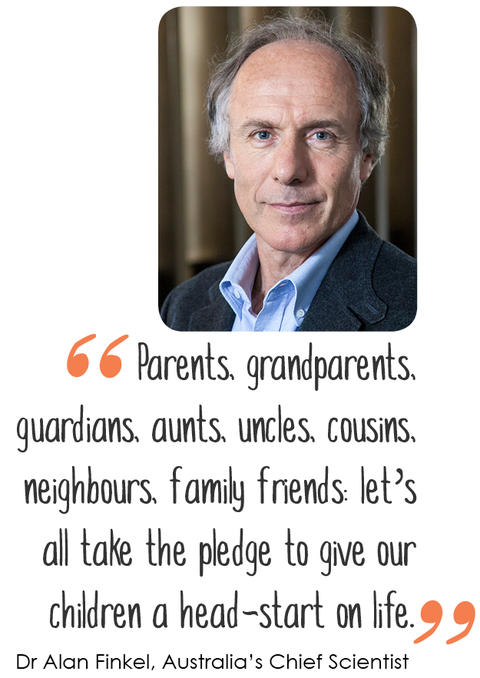 Australian Libraries & Information Association's CEO Sue McKerracher said, 'This is a wonderful initiative by our Chief Scientist and makes the point that you can't have a successful STEM agenda without having children who can read and write. Basic literacy is the essential building block.'
The Chief Scientist's website is letting people share their stories about the books that started them reading. Go to http://www.chiefscientist.gov.au/ and share your memories and photos as well as sharing them on twitter or facebook with #StorytimePledge.
It's never too late to share a great story with a child. 
Stuck for great book ideas? Text has some fantastic books to share with kids!
FRIENDS OF THE CHILLER
SUBSCRIBE TO TEXT'S NEWSLETTER