Mark Smith's Road to a trilogy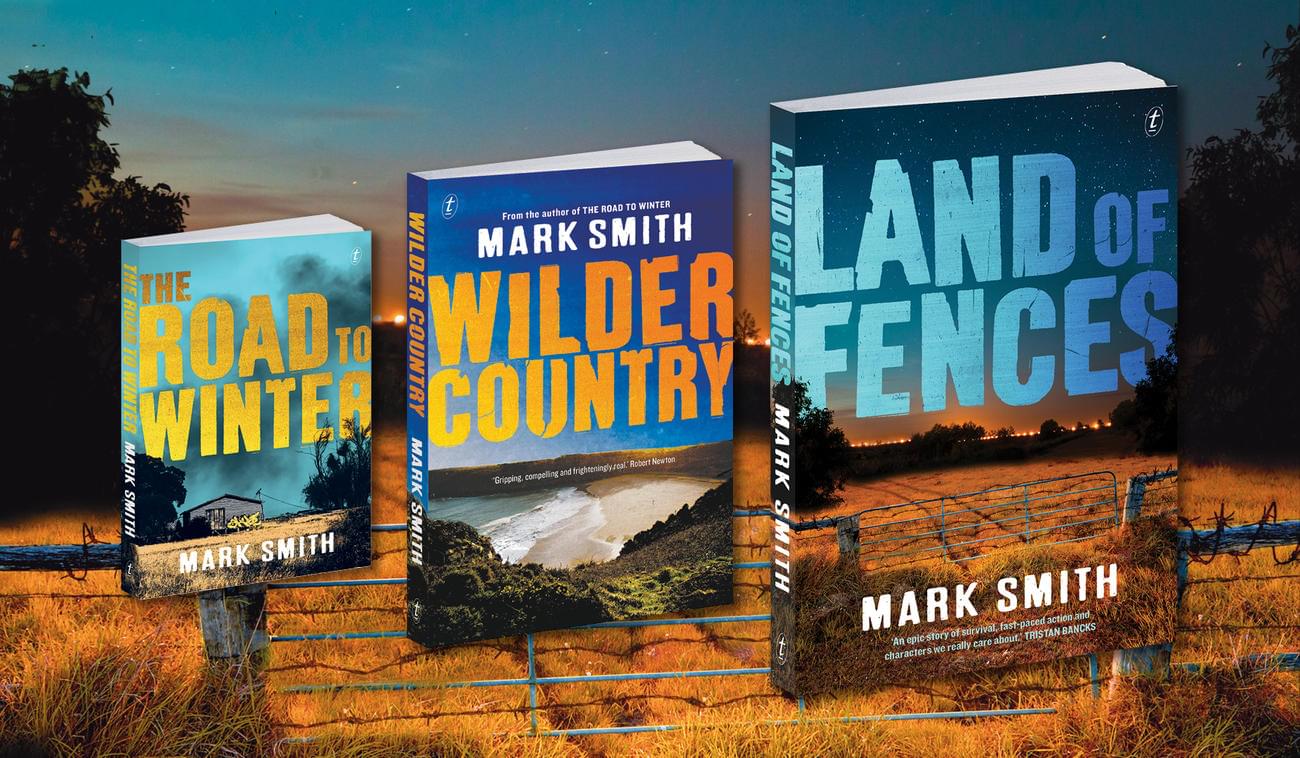 Four years after he was plucked from the slush pile, Mark Smith brings his bestselling Winter trilogy to a conclusion with the gripping final instalment, Land of Fences. It's been quite a journey from would-be writer to established author of three books; we caught up with Mark to see how he's enjoyed the ride...


Q. What was it like to submit to a slush pile and be chosen for publication? 
Being picked up from the slush pile was surreal. Text was the only publisher I submitted to because I thought the manuscript was a good fit for them. I had low expectations, but the response was amazingly swift. Rebecca Starford was the first person to contact me, asking for the rest of the manuscript after I'd submitted the first three chapters. Everything moved at speed after that and within a couple of weeks I was signing a three-book deal. The experience was life–changing, and I will long remember the phone call from Michael Heyward telling me how much he loved the book and that Text wanted to publish it. It was the first of many interactions with Text that made me feel like this was a different publishing house, one where writers are genuinely nurtured and valued. Publishing is a business but joining Text really did feel like being welcomed into a family.

Q. Obviously you had your first book written when you submitted it; how did you find the experience of suddenly having deadlines for books two and three?
As soon as I got the deal with Text, I started writing the second book. Not many people know this but I made up the plot for Wilder Country in the initial meeting with Text. I was taken by surprise when they wanted a second and third book so I made it up! Surprisingly, it was pretty close to the story that was published the following year. I also love a deadline. I work best when the pressure is on so I had no qualms about writing Wilder Country in a much tighter timeframe.

Q. How many drafts do you usually put your books through before they go to your editor?
Drafts mean different things to different people. I try to bang out a first draft with very few revisions. To me, it's like building the foundations and framing for a house. If you're lucky, you have a roof as well. The following drafts add the walls, the plaster, the plumbing and everything else that makes a house liveable. Even then, it may not be the best house on the block! I would probably do seven or eight drafts – the last couple of which are just run-throughs – before submitting to the building inspector/editor.

Q. You're very active in promoting your books with appearances at events; have you found there's as much work after publication as before? Did this surprise you?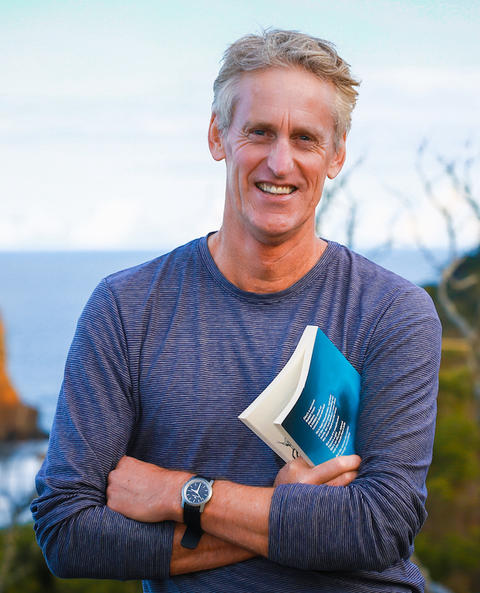 Absolutely, and I think this is the biggest learning curve for new authors. The first month after publication is a rush to get to as many bookstores as you can and to line up appearances and festivals if possible. The marketers and publicists at Text do an awesome job. But there is a lot the author can do for themselves as well – particularly in their local area and on social media. I have a very strong support base down on the coast where I live, so I make sure I engage strongly with them. We had 140 people turn up to the coastal launch of Land of Fences in Aireys Inlet. Tracking anyone talking about your book, uploading new photos, creating your own media – all of it helps to keep your book current and in the mind of potential readers. 

Q. What sort of response do you get from schools? What's it like going from being a teacher to being a visiting author; do the kids treat you differently? 
I love doing school gigs. As a lifelong educator, I enjoy sharing my love of reading and writing with teenagers. With The Road to Winter being taught in schools around the country, you get the rockstar treatment when coming in to talk to them about the text. This is a very different response from walking into a class as a teacher! I particularly like getting out to country schools that don't get many author visits – they are so appreciative and welcoming. It is also very affirming to get feedback from teachers about the way the text is being embraced by their students – especially reluctant readers. 

Q. We're constantly being warned that the distractions of the digital age – especially social media – are drawing younger readers away from books; is that your experience? If so, how do you go about enticing kids and teenagers back to books? 
Kids have been born into the digital age, and social media is very much part of their daily lives. I don't think we should see it as the enemy of reading. What I try to do is emphasise the different experience reading can provide. It's a different kind of rabbit hole to disappear down, one without angst or threat and where no one is demanding of your time. It can actually be a refuge for a lot of kids. The more tech savvy young people become, the more they associate their screens with mainstream life. Books can be a means of escape their screens can't provide.


Mark Smith's Winter trilogy – The Road to Winter, Wilder Country and Land of Fences – is available now in paperback and ebook from all good booksellers.
FRIENDS OF THE CHILLER
SUBSCRIBE TO TEXT'S NEWSLETTER