Announcing the Winner of the 2019 Text Prize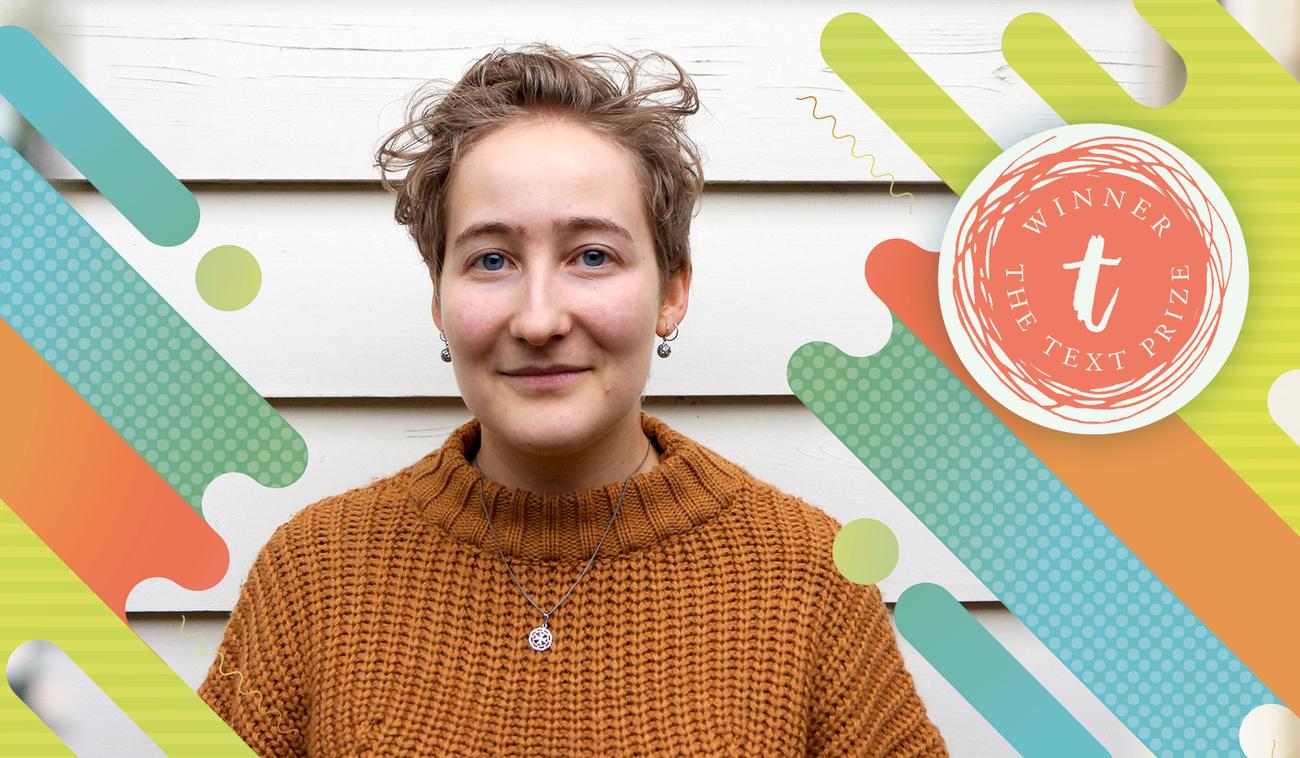 Text is thrilled to announce that Georgina Young is the winner of the 2019 Text Prize for her sharply-observed YA novel, Loner.  Georgina receives a publishing contract with Text and a $10,000 advance against royalties. She accepted the award last night at the Text Prize party in Melbourne. 
Set in the southeastern suburbs of Melbourne, Loner is a humorous and heartfelt exploration of new adulthood. 

Lona kills her days by sneaking into the dark room at her old art school to develop photographs. She kills her nights DJ-ing the roller disco at Planet Skate. She is in inexplicable, debilitating love with a bespectacled Doctor Who-obsessed former classmate, and in comfortable, platonic love with her best friend Tab. Lona works hard to portray a permanent attitude of cynicism and ennui but will her carefully constructed persona be enough to protect her from the inevitable sorrows and unexpected joys of adult life? 
Text will publish Georgina's winning manuscript in mid 2020.
Georgina Young is a writer and designer from Melbourne.  Her work has been published in Voiceworks magazine and Branches, an anthology published by the Bowen Street Press. Loner is her first novel. 
On winning the Text Prize, Georgina said:
While continuing to disbelieve in fate and fortune, I count my ordinary, unlucky stars to have heard word of the Text Prize at exactly the moment I had on hand a manuscript to submit. I have always deeply admired (and, as a reader, benefitted from) Text's commitment to young adult literature, and I am thrilled and honoured to be working with them to publish my book.
 Publisher Michael Heyward said: 
This is now the twelfth time that we have awarded the Text Prize. We had almost 300 entries this year, evidence of how important this award has become for aspiring writers of YA and children's books. Since its inception the Text Prize has unearthed some stellar winners who have gone on to enjoy flourishing careers, among them Leanne Hall, A.J Betts and Adam Cece. We can't wait to publish this year's winner, LONER by Georgina Young, a clever, funny and hugely readable story about a young woman, just out of high school, juggling the unexpected demands of friendship, family and romance. And don't forget that in August 2019 we are publishing last year's fabulous winner IT SOUNDED BETTER IN MY HEAD by Nina Kenwood, which we have already sold into six foreign languages.
Awarded annually, the Text Prize aims to unearth incredible new books for young adults and children by new and established Australian and New Zealand writers. Submissions for the 2020 Text Prize will open Monday 6 January and close Friday 7 February 2020. The entry form for the 2020 Text Prize is available for download now.
Read about our 2019 shortlist and keep an eye out for the 2018 Text Prize winner, It Sounded Better in My Head by Nina Kenwood, available  in all good bookshops from August.
FRIENDS OF THE CHILLER
SUBSCRIBE TO TEXT'S NEWSLETTER