The Deadly End of a Marriage—An Interview with Anja Reich-Osang, Author of The Scholl Case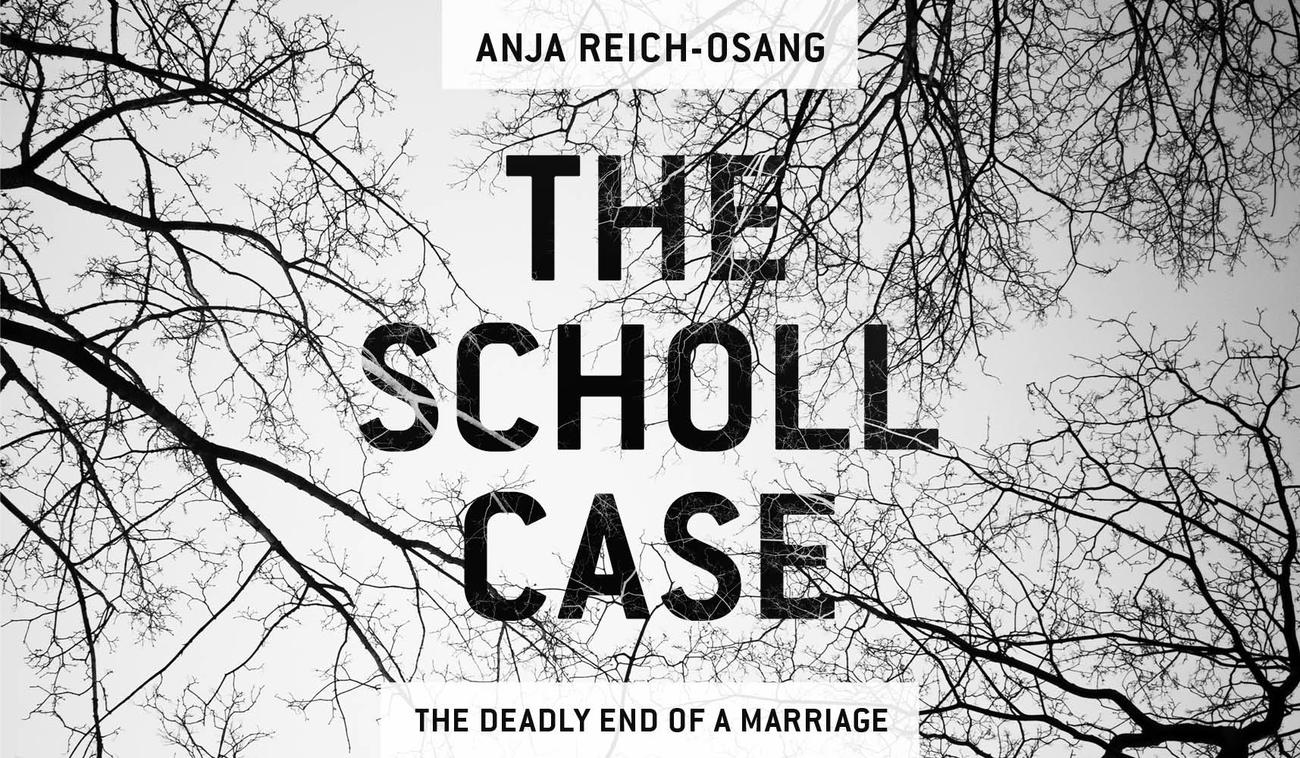 The Scholl Case is the true story of a man convicted of the brutal murder of his wife. They were considered the perfect couple, married for almost fifty years. We spoke to award-winning journalist Anja Reich-Osang about her experience writing this gripping story.
You covered Heinrich Scholl's case in your work as a journalist, but then continued to follow it long after because, as you say in the prologue, the story had a hold over you. What was it that kept you coming back to this case? 
The rare chance to get a glimpse into someone's life and marriage. It started out when witnesses who took the stand in court were asked to describe the relationship of the accused and his wife, and all of a sudden things popped up: about their habits as a couple, their day-to-day lives, their childhood in a town built by the Nazis. These details were not important to the case, but they got my attention and made me curious to find out more. I realised there was more at stake than murder—it was a story about the struggle of a couple married for almost fifty years, about small-town life during the Cold War, about sex and politics. And so I kept going. 
You cite Truman Capote's In Cold Blood as your favourite book. How has Capote's work influenced your own? 
I read Capote's In Cold Blood years ago while living in New York and the story got me from the very first page. In Germany, true crime is not as popular as in other countries—the real-life stories I had read were mostly about former politicians or actors, their lives, their work, their legacy. In Cold Blood was different: a true story written as beautifully as fiction, about a small town, about ordinary people nobody had ever heard of, involved in a terrible crime. Reading it felt like I was living there myself, being their neighbour or classmate in school. I had discovered a new world of writing. 
You are senior editor at Berliner Zeitung. How does your everyday work as a journalist compare to the experience of writing The Scholl Case? 
Working on a story for my paper I often wish I could continue on with my research, not having to stop after a week or two when the article needs to be published. This time I did it: I took a year off, went back to the case, and talked to everyone in Ludwigsfelde who knew Brigitte and Heinrich Scholl—family members, colleagues, friends—and to Heinrich Scholl himself. I've never done so much research, never gotten so close to my protagonists. Sometimes it felt like I was one of them, like I lived in that town myself. I had to remind myself that I was not, that I had to maintain some distance to be able to write my story. 
Why do you think readers are so fascinated by true crime, and particularly domestic crime? 
You can't beat a true story. Knowing something really happened and is not just a fantasy in the head of the writer makes it more relevant, more gripping, more believable. That is especially so for domestic crime, which usually happens behind closed doors, often in families—like the Scholls—that seem to be perfect from the outside, but inside it's hell. 
German novelist Melanie Raabe, author of The Trap, described The Scholl Case as 'a very, very German book'. Do you agree? And what was it like to have your work translated into English? 
In my book I tell a story of a marriage as a battlefield. It's a story that could have happened anywhere—not just in Brandenburg, but in Oregon, or even some small Australian town. 
The historical background, though, is indeed typically German, and it influenced Gitti and Heiner's behaviour. Both were born during World War II, raised by strong women who had to take care of everything because their men were away at war. It was all about surviving back then. Nobody ever asked you how you felt. You just had to function, somehow. There is a whole generation in Germany who have not been able to talk about their lives, their involvement in the war, the things they have done and seen. It is all inside them.
Some people here in Germany asked me why I would write an entire book about a married couple in some small town and wondered who would be interested in it. I think living abroad for many years taught me to see the universal appeal of a story—an appeal that might be hard to recognise when you are too close to it. I loved having my book translated into English and it makes me proud. 
Have you spoken to Heinrich Scholl since your last conversation in February 2015? 
No, I haven't. He sends me Christmas cards and I send him a card every year too. That's it. At some point I felt I had to get away from him. He is not my friend, although I probably know more about him than most of his friends do. I will send him the English translation of my book. In jail he has continued studying English and I think reading it will be good practice for him.
FRIENDS OF THE CHILLER
SUBSCRIBE TO TEXT'S NEWSLETTER