Read the Winning Love Letter!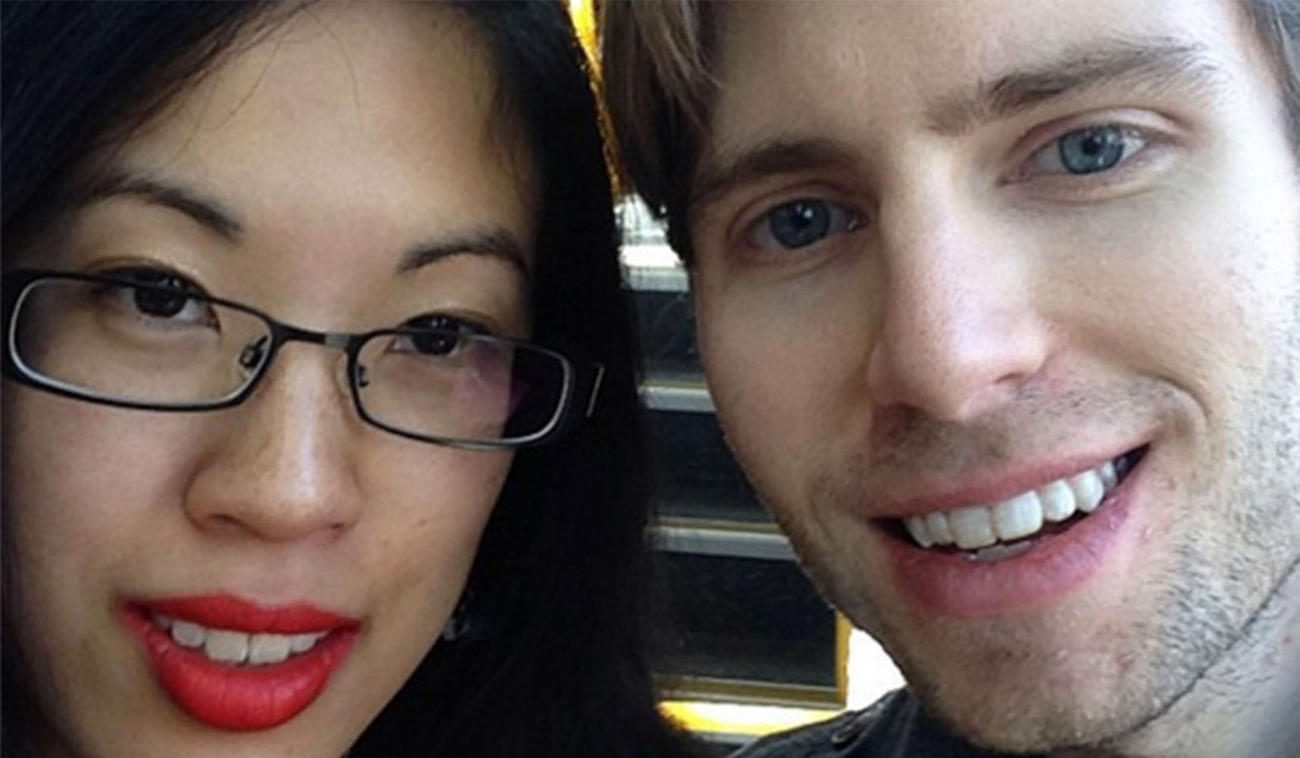 February was a month filled with passionate, determined, sigh-inducing love letters at Text. We published two books about love built on the vanishing art of letter writing: Fever at Dawn by Pétér Gárdos and The Passion of Mademoiselle S., edited by Jean-Yves Berthault.
As if we needed more encouragement to run a love-letter writing contest! So we asked readers to submit a letter to the object of their affections for the chance to win a romantic dinner to the value of $300 at a restaurant of their choice.
Turns out our readers are lovers at heart, just waiting for the chance to express themselves in all kinds of heartwarming and, at times, eyebrow-raising ways. Ah, love, you complex beast!
The winner of our competition is Claire Low from Sydney. She wrote a simple dedication from the heart, about the journey she and her partner have been on. Claire met Richard when they were twenty:

'I was a cadet journalist at a newspaper and he worked in the library, part-time, while he studied. His job was to cut out all the articles in a day's edition and then paste them into files, which were stored by author and subject. We met properly the one and only time I was called into service as a copy kid (that's a junior office dogsbody) and we shared a shift. I discovered, then, how much I loved to talk to him. Fast forward to 2016—it will be our 10th anniversary this year—and I still love to talk to him.'
Here is her winsome letter to Richard (it made him cry):
In Malaysia we chased the coffee shop cats and ate the one-dollar laksa and tripped over the uneven pavings and drank our afternoon kopi black and condensed-milk sweet.
In Finland we stood in the pure, clear silence of the big church, we ran our hands through the thick, soft pelts of reindeer, and the string quartet played and we ate the most perfect strawberries.
In Sweden, we lazed in the apple orchard, with the blond, tanned children running around us. We nearly drifted off to sleep, drunk on beauty.
In Germany, we read obscenities at the schnitzel shop, and stood in the shadow of the remnants of that oppressive wall. The memorial slowly sank you into darkness.
In France, we had ciders and we laughed at the graffiti and my inability to order water in French. We had the biggest scoop of mousse of our lives.
In Spain I lay down with heat stroke with my eyes covered in a cold towel and you had the tomato soup, chilled, in a plastic cup and the markets were nearby with the oiled meats and the pastries, the beers, the sangrias and I actually never wanted Spain to end. 
In America we heard private school boys sing the Star Spangled Banner and it was SO American and we had the late night ice creams and admired the art deco doorways and giggled at the man with the Baw-ston accent yelling into his phone.
And in Hong Kong, with our bed as lumpy as if it had been stuffed with dinosaur eggs, we consoled ourselves and we drank the best coffees and tried to stretch out that holiday feeling and we stood with the worst jet lag of our lives—three o'clock in the afternoon and our brains were screaming.
And you were there, always you—the same you who has been with me since we were 20, on so many adventures, this one the biggest of them all. You with your biscuit smell—that sweet smell of your skin, with the sunlight from different continents lighting up your mouse-blond hair. And you were the reason the world, the whole world, was a beautiful place.
Congratulations, Claire and Richard! We hope you enjoy your romantic dinner at est. in Sydney and have many more adventures together in the future.
FRIENDS OF THE CHILLER
SUBSCRIBE TO TEXT'S NEWSLETTER