Win a Romantic Dinner!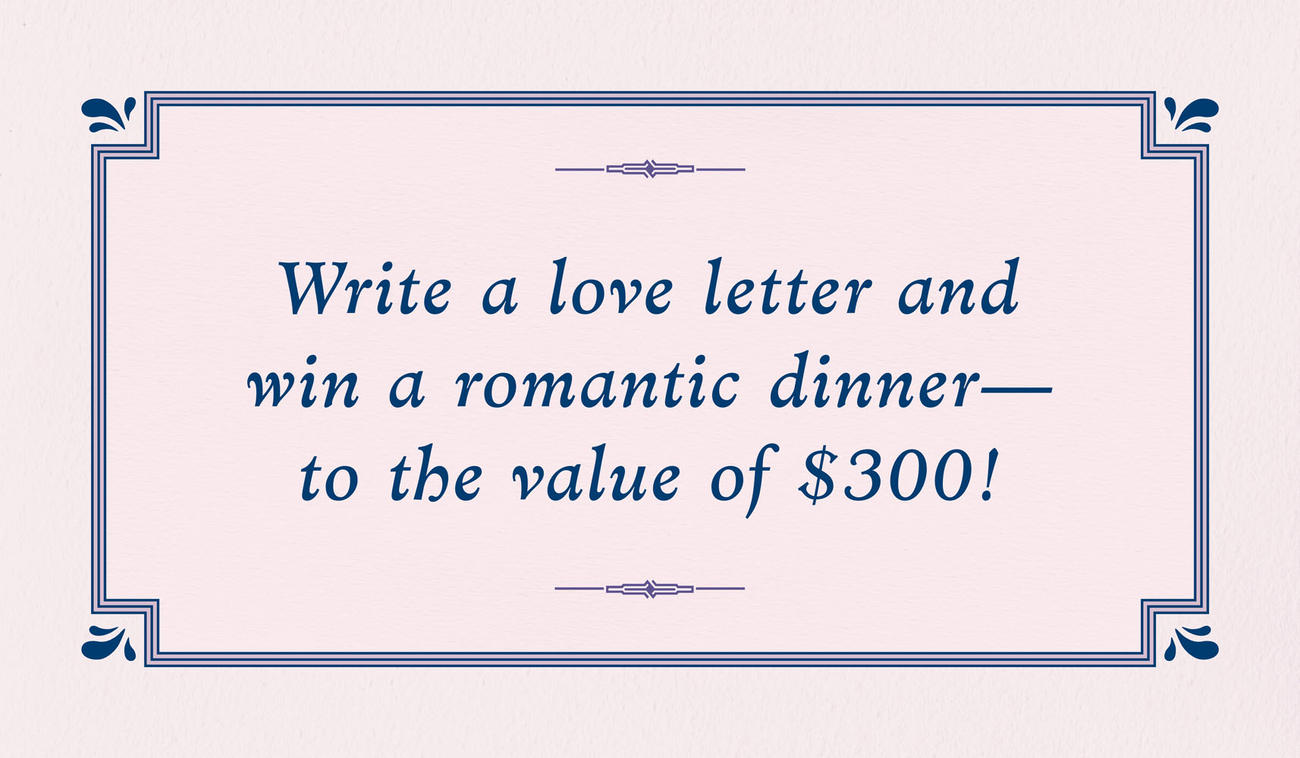 Have you ever written a love letter or wanted to write one? There's never been a better time. Enter our February love-letter competition for the chance to win a romantic dinner to the value of $300 at a restaurant of your choice!
At Text, February has turned out to be a month filled with passionate, determined, sigh-inducing love letters.  
Fever at Dawn is a novel based on the extraordinary courtship letters between the parents of the award-winning Hungarian film director Péter Gárdos. Miklós, a Holocaust survivor, is suffering from tuberculosis and has been told by his doctors at the refugee camp that he has only months to live. Defiantly, he writes to 117 women in similar camps, certain that one of them will become his wife. 
The Passion of Mademoiselle S., edited by Jean-Yves Berthault, is the incredible real-life erotic tale of a wealthy young Parisienne and her lover in 1920s France, told through a series of  letters. The letters are a tour de force of unbridled lust, intimacy and abandonment, revealing the sexual awakening of a woman and the increasing lengths she goes to to keep her lover's affections. 
Take your inspiration from these books or your own love story and write a love letter, of any length, to the object of your affections. Then send it to books@textpublishing.com.au for the chance to win! Please include 'February love-letter competition' in the subject line and include your full name and telephone number in the body of the email. 
Competition is open to AU/NZ residents only and entries close 10am AEST Monday 29 February. The winner will be notified by email by 5pm AEST Friday 4 March. An entrant of this competition must be an individual and not a company or organisation. Immediate family members, employees, authors and retailers or suppliers associated with Text are not eligible to enter.
FRIENDS OF THE CHILLER
SUBSCRIBE TO TEXT'S NEWSLETTER