Publicist Léa Antigny on the 2015 Byron Bay Writers Festival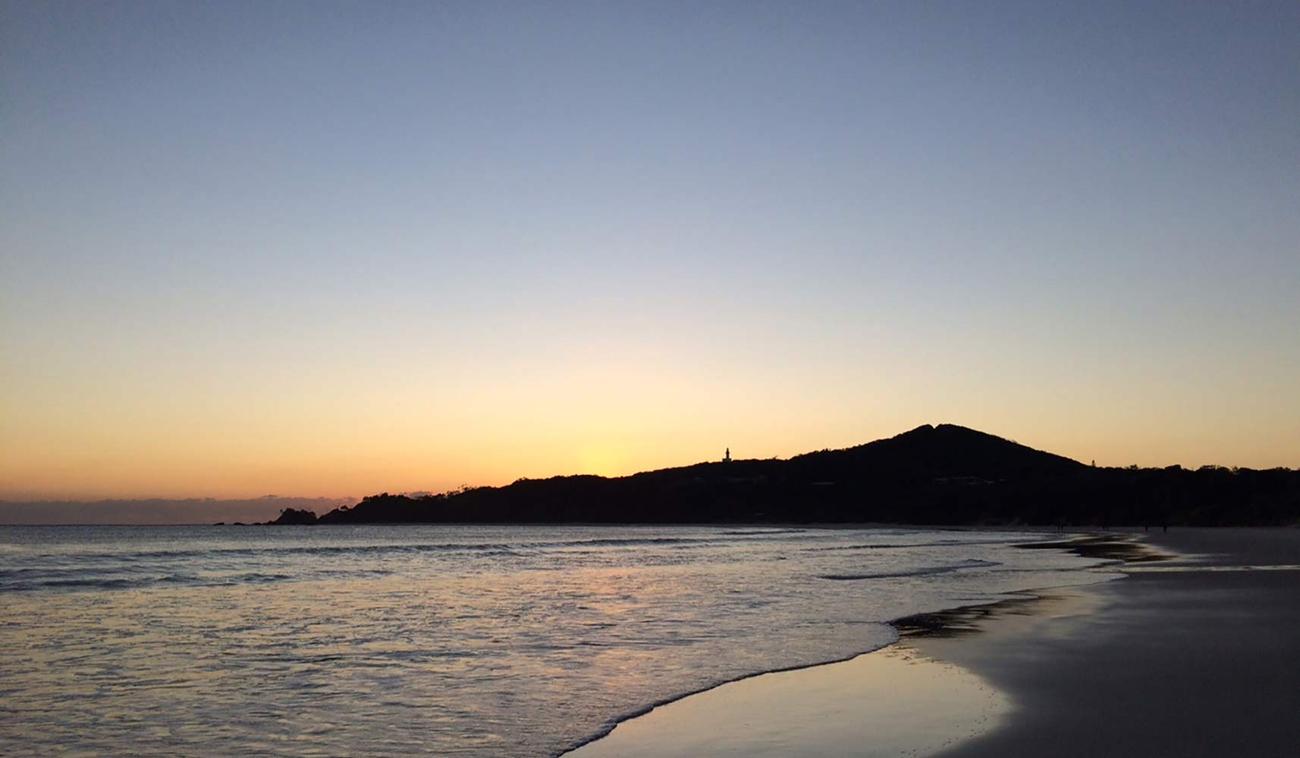 Publicist Léa Antigny recounts the highs and lows of this year's Byron Bay Writers Festival.
Byron Bay Writers Festival, which has been running since 1997, puts together a fantastic program each year that highlights some of Australia's best writers as well as amazing international guests.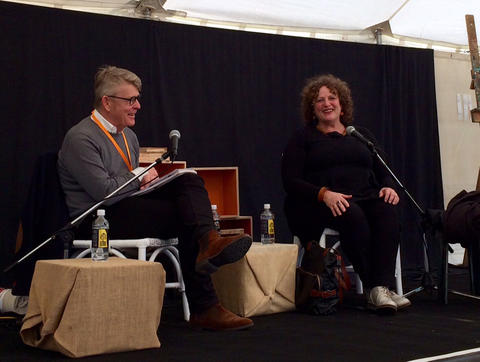 A 9 a.m. Friday call time clearly doesn't scare the enthusiastic Byron Bay audience, with full tents and long signing queues from the get-go. The festival kicked off with two of Australia's best-loved women of letters: Kate Grenville and Ramona Koval discussed the secret lives of mothers and fathers, delving into their respective family's pasts that have been brought to life in the memoirs One Life and Bloodhound.
San Franciscan-turned-Kiwi Antonia Murphy joined the star of River Cottage Australia, Paul West, for a chat about all things hobby farming. It was a funny, frank and inspiring conversation on sustainable eating, smart seasonal gardening and cloacas. I'll let you Google that one for yourself.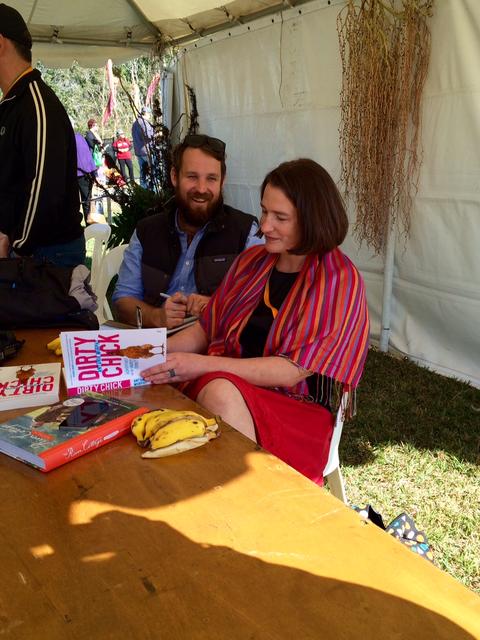 The hilarity continued when Antonia joined beloved playwright Hannie Rayson. These two had the crowd in stitches chatting alongside Mandy Nolan about their unconventional lives. Hannie also delighted audiences with stories from her charming memoir-in-essays, Hello, Beautiful!, as well as an illuminating discussion on how to create drama in fiction with Michael Rowbotham and Newcastle Writers Festival Director Rosemarie Milsom.
Clare Wright (2014 Stella Prize–winner for The Forgotten Rebels of Eureka) had an enlightening chat with Greg Sheridan on history repeating, and later joined Sally Sara to talk about women and war. Clare's interview with Julia Gillard on her feminism, politics and legacy was a festival highlight—the tent overflowed and Clare's sharp questioning gave us a rare insight into our first female prime minister's life since leaving office.
American author David Vann touched audiences with his incredibly generous panel appearances on grief and creativity, forgiveness, and a stunning one-on-one interview with our own queen interlocutor Krissy Kneen. David's latest novel, Aquarium, was a firm favourite in the festival bookshop.
Philosopher Peter Singer had huge audiences intrigued and inspired as he discussed the emerging new movement 'effective altruism', as well as moral dilemmas in modern literature with his wife Renata Singer, and a panel title that surely had to win Byron Bay bingo: 'Surfing, Philosophy and Ethics'.
Krissy Kneen, one of the most daring and original writers working in Australia today, discussed her beautifully written tongue-in-cheek homage to erotic classics, The Adventures of Holly White, alongside Honey Brown and Jennifer St George, as well as providing an eloquent and moving background to her Thomas Shapcott Poetry Prize–winning poetry collection, Eating My Grandmother.
And Chris Flynn had a little head start on the rest of us, touring regional New South Wales pubs, RSLs, libraries and schools for five days in the lead-up to the festival with his 2014 novel, The Glass Kingdom.
My festival highlight hands-down was the incredible Liner Notes performance, put together by the Saturday Paper's Michael Nolan and his amazing team. This tribute to Fleetwood Mac's hit album Rumours included: Clare Wright's exhortation that we should look back (and her own impressive Stevie Nicks hair); Krissy Kneen's funny and heartfelt look at the first album gifted to her by her father; Hannie Rayson's sultry letter to her high-school sweetheart; a story about a blowjob (I think) from Erik Jensen; Andy Griffiths' first school dance; a rousing poetry performance by Zohab Zee Khan; a brutally hilarious takedown of Glee by Emilie Zoey Baker; and a flow-chart by George Megalogenis that somehow linked the ABC, ISIS and Fleetwood Mac.
Don't ask me how or why this event works so well but it was the most joyful live show I've seen for a long time. If you ever get the chance to catch Liner Notes, I can't recommend it enough. 
The full Byron Bay program was an eclectic mix of literature, comedy, poetry and non-fiction. As a publicist on the sidelines, when you're not soaking up the conversation, you're running to and from the green room, making sure nobody's been left behind at their hotel, checking the festival bookshop and slapping post-it notes in eager customers' title pages.
Our authors put so much work and preparation into these festivals and seeing their work come to fruition on stage is immensely satisfying. Despite the insanely long hours, and I'll admit a hangover or two, working at these festivals always reminds me how rich, diverse and hard-working our Australian literary community is. It's a pleasure and a privilege to be a part of.
The festival madness is not over yet though, and you can catch Text authors at Melbourne and Brisbane Writers Festivals in August and September. Be sure to check their programs—our local festivals deserve all the support they can get.
FRIENDS OF THE CHILLER
SUBSCRIBE TO TEXT'S NEWSLETTER